As far as elevator pitches go, it was a solid one: A try-before-you-buy upscale appliance showroom with two seasoned entrepreneurs at the helm that would shake up a then-stagnant home retail market. First came the substantial private equity support, with recognition from the industry's top business publishers following suit. All seemed to be running according to plan at Pirch until last October, when a simple storefront sign revealed otherwise. Behind the test kitchens and experiential showers, the design industry's rising star was facing a rapid decline.
What happened to Pirch? It became the water-cooler question of design professionals virtually overnight. The immersive retailer took on both the high praise and tough challenges that are inevitable for any industry pioneer, and while the evolution of Pirch will continue to serve as a case file for many retail competitors, the brand itself isn't looking back.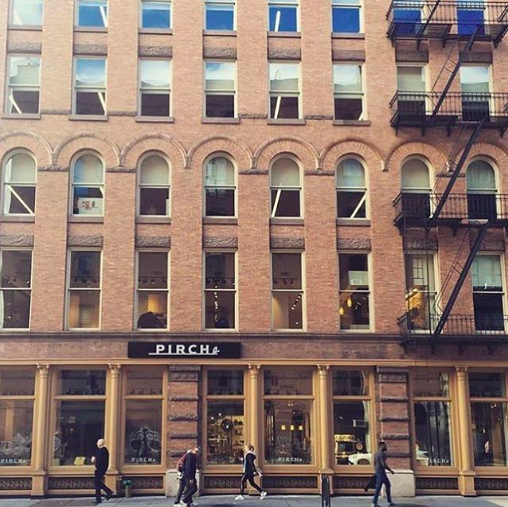 In Its Prime
In 2009, co-founders James Stuart and Jeffery Sears opened the first Pirch showroom in San Diego, California. With its in-house barista and Savor test kitchen, the concept excelled in an era that was losing hope in brick-and-mortar. Aside from "test-driving" capabilities, the showroom-style store offered private meeting rooms for design consultations, highly trained experts and a range of appliance and plumbing options from luxury brands like La Cornue, Kohler, Rohl, Gaggenau and hundreds of others. And unlike competitors, Pirch managed delivery, installation and warranty services in-house.
"It's hard not to be impressed with Pirch," says Neil Stern, senior partner at retail strategizing firm McMillanDoolittle. "The showrooms are beautiful, the ability to trial products is fantastic, the signage is great—they do so many things right from an experience standpoint."
The innovative retail concept caught the attention of more than just consumers. Goldman Sachs named Pirch's co-founders to its "100 Most Interesting Entrepreneurs of 2014," and the brand was named one of "America's 100 Most Promising Companies" by Forbes the following year.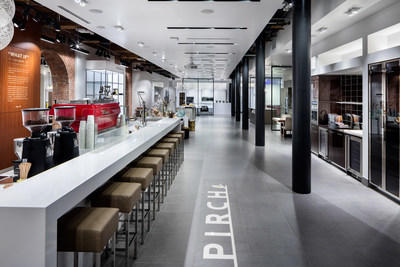 Private equity firm L Catterton, which you may recognize from its other prospects, Restoration Hardware and Baccarat, quickly became a major investor in the appliance distributor. A top priority in the investment? Expansion. In May of 2017, Pirch opened its tenth storefront, in Austin, Texas, following locations in Atlanta, Chicago, Dallas, New York City, Orange County, Los Angeles, Palm Springs, and Paramus, New Jersey.

"A classic issue for all new retailers is real estate strategy and expansion strategy. It is difficult for a small chain based in California, as Pirch is, to open up in Chicago and Texas and New York and [they] really spread themselves thin," says Stern. "While this concept of flag-planting is common, it's often a mistake, because it becomes very difficult to manage a company that far-flung."
Experiential Downfall
The first signs of corporate uneasiness came in the fall of 2016, when Pirch announced that co-founders Stuart and Sears would be stepping down and Andrea Dorigo, formerly of Oakley and Brooks Brothers, would be named president and CEO.
"We are excited to be making an additional growth investment in Pirch and to have someone with Andrea's experience and capability leading the company into its next phase of growth and industry leadership," said Scott Dahnke, global co-chief executive officer of L Catterton, at the time of the executive shift.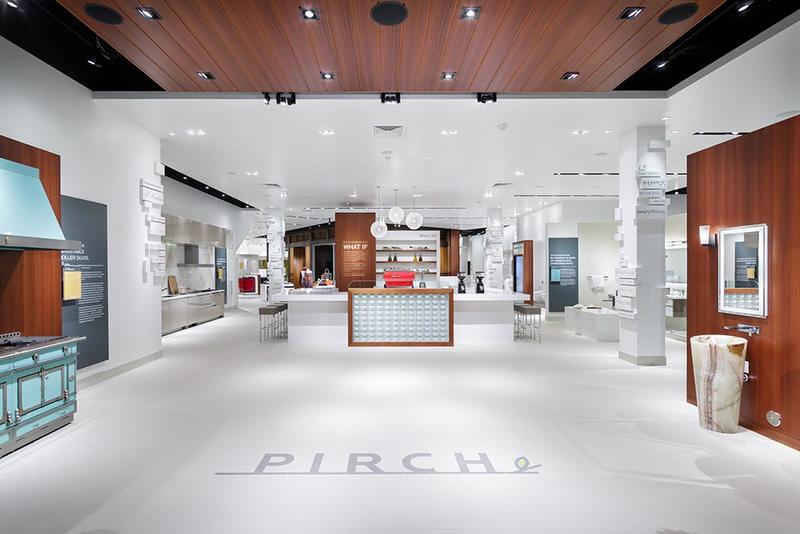 In an interview with Inc. magazine last summer, Dorigo hinted that several of the Pirch stores were profitable, but that the company as a whole was not. The magazine reported Pirch's 2016 revenue between $200 million and $300 million, as well as more than $100 million in funding, with L Catterton as a major investor. In the same article, Stuart said the company planned to "pick up the pace by opening five or more stores a year," starting in 2018.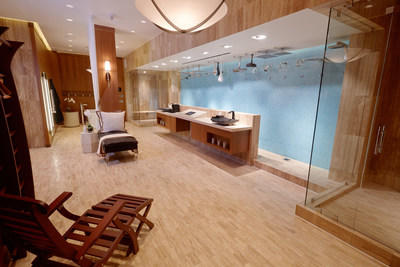 Before the calendar year could change, the company rapidly retrenched. Through a sign on a storefront door in October, Pirch investors announced they'd be pulling back to only the profitable stores. "Pirch has decided to restructure and operate out of their Southern California base and therefore a decision has been made to exit all non-[California] markets with immediate effect," read the sign at the SoHo flagship.
The company later came out with a formal statement saying, "Pirch has made the strategic decision to refocus its footprint and pace of expansion. We remain confident that our unique business model will be successful on a more focused scale, and we are committed to delivering on our founding mission of providing customers exciting new ways to shop for the home through our innovative multi-brand immersion experience."
Market experts were quick to point out a number of red flags within Pirch's business model following the closings—high real estate costs, a flawed product mix and a rapid expansion plan among them. Pirch may have paid the price of an industry pioneer, but scaling down doesn't mean it's done innovating.
What's Next
There was no ignoring the question. Clint Fenn, Pirch vice president of sales, was open about the state of the company before the full request was even uttered. "Over the last year, we've made some changes that, in my eyes, were detrimental," he says. "They got us away from what we were initially, which was an experiential showroom that catered to designers, architects and builders."
For the past few months, Pirch has focused on reestablishing its roots, from bringing back baristas and the culinary team to reintroducing cooking classes within its four California showrooms, located in Costa Mesa, Glendale, Rancho Mirage and San Diego. The company is also strategizing its marketing efforts to highlight its "house of brands," Fenn explains.
There's no doubt that Pirch knows how to scale. It's the at-a-sustainable-rate part that's now at the forefront.
"We want to celebrate our vendor partners, whereas before, Pirch was the brand and we didn't advertise any of our brands individually," he says. "That was really compelling when we first opened, but now we need to do a better job of celebrating our brands, because we have the top brands in the entire industry."
Along with the rebranding comes a new trade incentive program to honor Pirch's designer, architect and building clients, a consumer base that makes up 80 percent of the business' sales. With the Pirch Black loyalty card, tradespeople gain special access to the showroom, as well as purchase points redeemable for an iPad, a trip or other gifts.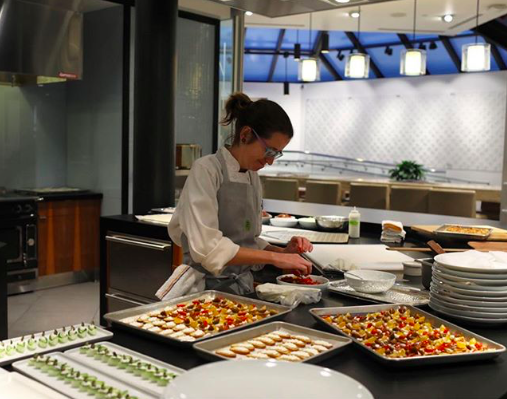 There's no doubt that Pirch knows how to scale. It's the at-a-sustainable-rate part that's now at the forefront. With the continued support of L Catterton, the company is resetting at its home base before slowly expanding to nearby markets, says Fenn. Is there hope for a comeback? In the ever-changing landscape of retail, it's anyone's guess.
"There are not a lot of examples of a brand that's retrenched and then come back, but we're a new retail territory now," says Stern. "Pirch wrote its own chapter to begin with, so maybe they'll be the exception to the rule and come back stronger than ever."