Two years after first being announced—and a year after the original opening date—Wayfair says it will open its first giant store under its flagship brand.
You're just going to have to wait another year, until the spring of 2024.
Wayfair provided an update this week on its first true store, which will be located in the Chicago suburb of Wilmette in a 150,000-square-foot space that was previously a Carson Pirie Scott department store in another lifetime.
In an announcement to customers and the press, Wayfair said, "You'll be able to shop, explore, and be inspired like never before with huge immersive and interactive experiences across 19 departments, from furniture and decor to outdoor and home improvement. Plus, sip and snack while you shop with treats from our debut in-store restaurant!"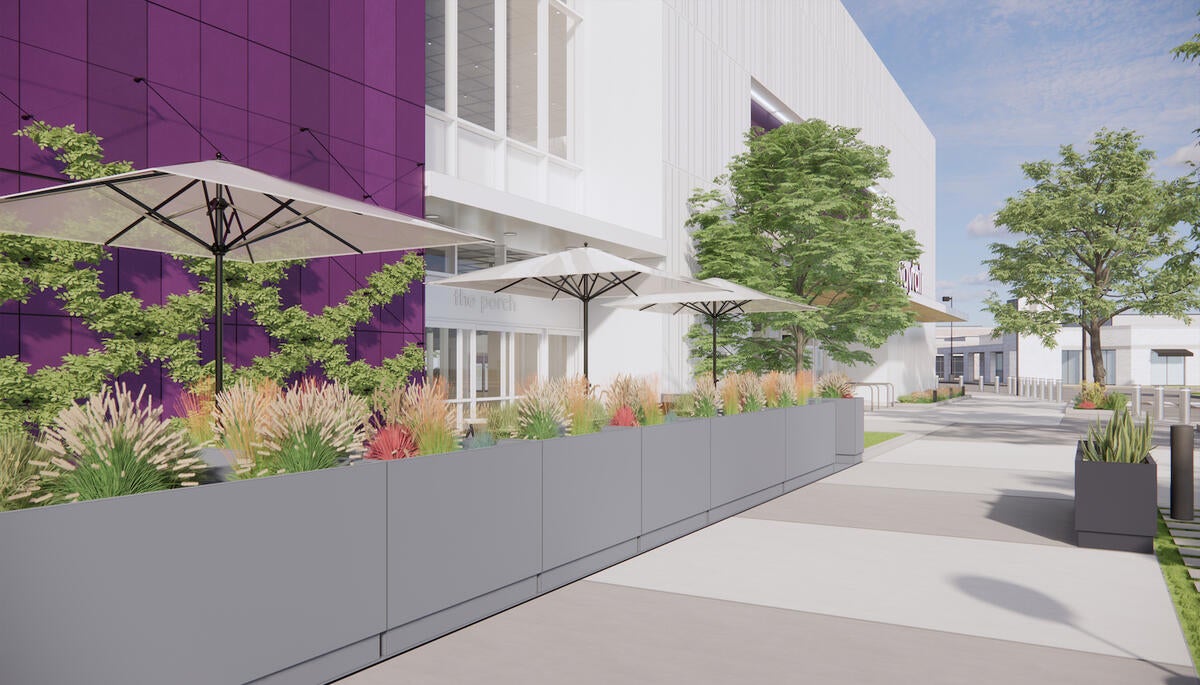 Exactly what these "immersive and interactive experiences" will be remains to be seen. Previous speculation has centered on kiosks and other electronic stations where shoppers could explore products, trends and design directions, but Wayfair isn't yet confirming any details. Same for the restaurant, which is becoming a standard feature of large stores, even as in-store food service dates all the way back to the original department stores of the early 20th century and have become fixtures in discount stores, large furniture dealers and increasingly across the retail spectrum.
Wayfair has grappled with the whole idea of physical stores for years, opening a test location near its Boston headquarters several years ago, then closing that down after about a year of operation. Next up were small locations for some of its sub-brands, including Joss & Main and AllModern, also in the Boston market area, which remain open.
Earlier this month, it opened a pop-up store in San Marcos, Texas, between Austin and San Antonio, an 11,000-square-foot outlet under the Wayfair name that is scheduled to remain open for eight months. Last month, it opened a Joss & Main location in the Chicago area of Oak Brook, which includes in-store design services and could indicate the direction of the big Wayfair store slated to open in 2024.
But the brand has a lot riding on the Chicagoland store, as it represents Wayfair's first true attempt to break into physical retail with its flagship brand on a big scale. With virtually all its business coming online, the home furnishings retailer needs to embrace the omnichannel model as virtually all its competitors have. During the depths of the pandemic, Wayfair's business grew enormously, and the company showed its very first profits in its more-than-decade-long existence as a public company. But as pandemic conditions eased and e-commerce business slowed, Wayfair returned to unprofitability with dramatic drops in overall revenue and customer count.
Originally scheduled to open this summer, the Chicago store was delayed a year as the company cut back its spending, although it denied the two things were related. Now, it's back on the calendar for next spring … and not a minute too soon.
Homepage image: An external rendering of the flagship store that will open in Wilmette, Chicago in 2024 | Courtesy of Wayfair