Next May, the Javits Center will get a little cozier—the ICFF and WantedDesign have formed a partnership to exhibit together under the same roof. By combining one of the design industry's most venerable shows with one of its coolest upstarts, the organizers of each hope to create a can't-miss event to anchor NYCxDesign.
"A collective presentation under one roof presents a stronger unified market," Phil Robinson, show director of the ICFF, tells Business of Home. "From the beginning of the conversation, maintaining the unique identity of each event but presenting a stronger overall picture was the goal."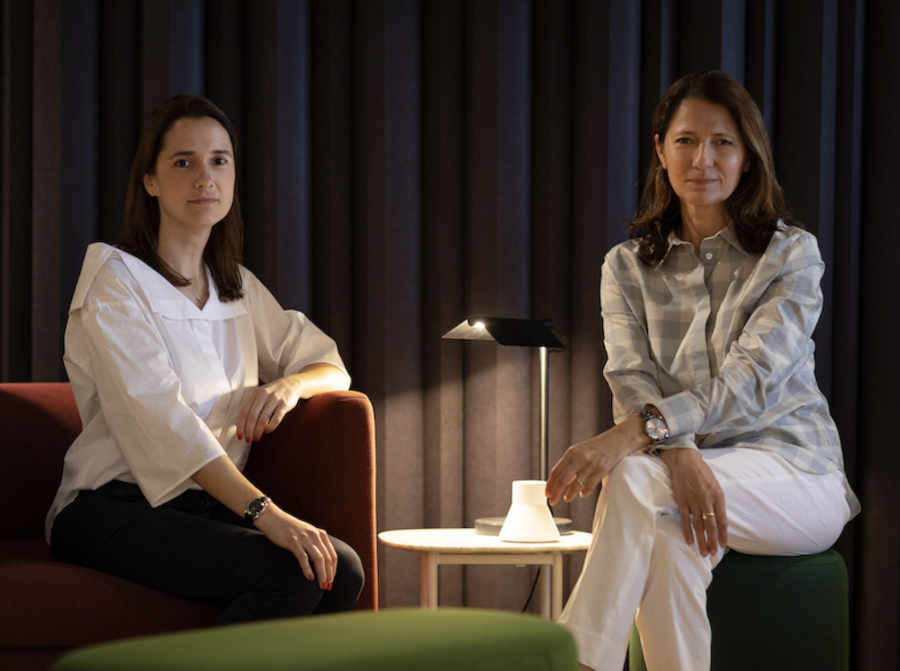 For WantedDesign founders Odile Hainaut and Claire Pijoulat, the partnership brings to an end a nearly decade-long run at the Terminal Stores building at the far west side of Manhattan. The reasons to move on were both practical (the pair had simply run out of space to add vendors and invite more attendees) and idealistic.
"Combining the two shows will make it the event that everyone is looking for. … That's our goal. We want New York to be the number-one city for international design," says Hainaut. "The industry needs a place to meet in New York, and now we can offer more."
"It makes sense to move on after nine years," adds Pijoulat of the decision to shift venues. "It's like we grew up—with baby steps first, and then Wanted was a teenager and now it's an adult."
Interestingly, though Wanted was sometimes thought of as the "anti-ICFF," Hainaut and Pijoulat never saw it that way themselves. "It was never a reaction against ICFF," says Hainaut. "ICFF was an anchor, and we wanted to complement what was there. [When people would ask], we always said, 'No, we want ICFF to be the best trade show and WantedDesign to be the best at what it is.'"
Robinson says ICFF took a close look at the data and came to the conclusion that, while there were plenty of attendees who had attended both events, there were also many who only went to one or the other—meaning a joint event will likely bring a new audience to both shows.
The biggest hurdle, fittingly, is a design challenge: how to make the two shows feel both united and unique. For starters, Wanted will operate out of a distinct area of Javits with its own entryway. Though ICFF was already a big show, Robinson says it hadn't pushed capacity, meaning there was plenty of space for Wanted to play with.
"We're working with the ICFF team to make it work within Javits," says Hainaut. "We're really excited to embrace some of the architecture of the Javits and the light that's there. It's a very different space than the Terminal Stores building, it's definitely a design challenge. ... But the idea is to keep the look and feel as much as possible, which is very human scale, welcoming, well-fit for networking, meeting people and have engaging conversations. The foundation of WantedDesign will stay."
Hainaut, Pijoulat and Robinson agree that the balance between the events will take time and feedback to perfect, but they are encouraged by early feedback. "Before [people knew we were in talks with ICFF] they would come to us and say, 'Maybe you should go to Javits,'" says Pijoulat with a laugh. "We'd have to pretend and say, 'Oh, good idea!'"