Blending business and self-help, The VW Collective, an initiative being brought to life this month by interior designer Vicente Wolf and business consultant Sean Low, will provide interior designers with mentorship, support and resources for their businesses. The group, which will meet via teleconference, is limited to 60 attendees and will provide what the duo call "holistic examination of designers' own businesses and craft, coupled with self-nurturing concepts."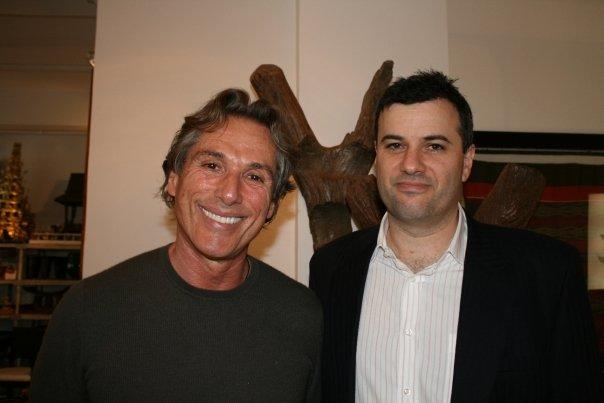 It's that mix of mind and spirit that render the program unique, say the partners, noting that it is designed to "enhance the way designers sustain and bolster their creative souls, while at the same time lay the groundwork for their ultimate financial profitability." Among the offerings are discussions centered around a weekly theme; a private Facebook group for networking and communication; guest lectures; and a private quarterly call with Wolf or Low.
Low—who runs his own consultancy, The Business of Being Creative, and writes the Business Advice column for EAL—explains, "I have known and worked with Vicente for almost 15 years. Vicente's insights into the business of interior design provided an incredible foundation for me as I have gone on to consult with many of the industry's shining lights. Members of The VW Collective, on the business side, will have the benefit of Vicente's almost 40 years in the industry and my experience of the many different ways an interior designer can build a successful business. Then there is Vicente the designer and the wisdom he can share and use to inspire members as they seek to be ever improved as an artist."
Why is now the right time? "The industry is at an inflection point," explains Low. "Technology is transforming how we all do business and demands that we not only think outside of the box, but in fact, erase the box and have the courage to create a whole other way of operating as both a designer and businessperson. As much as it is an individual designer's responsibility, it is an endeavor much better undertaken together. Support, inspiration and fearlessness from like-minded colleagues is what will change everything. Now is that time."
The VW Collective costs $400 per month and will host its first teleconference call on July 10; weekly calls will follow for the class of participants.