A "guerilla interior designer" has made over an often-vandalized British bus shelter in a small village in Walkhampton, Devon, replete with an armchair, pillows and throws, potted plants, and artwork.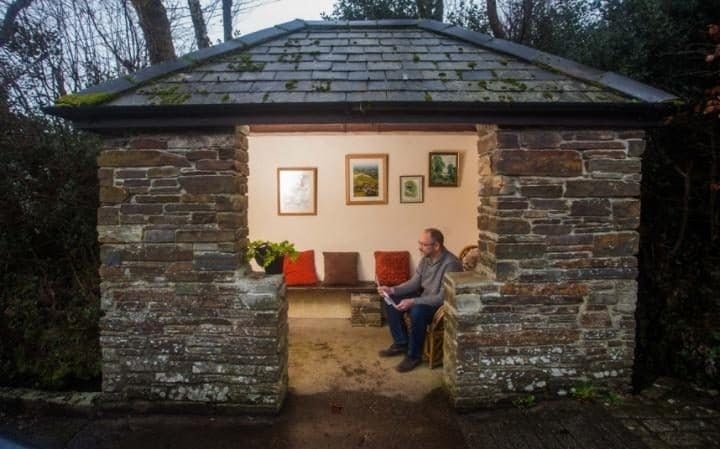 As The Telegraph reports that the redesign has been ongoing since last August, but the designer has not stepped forward. Nick Shutt, rector of the West Dartmoor Mission Community and a local resident, tells the newspaper, "I don't know who has done it and I haven't spoken to anybody who seems to know, but it has brought a smile to everyone's faces. It's like having our very own Banksy who likes doing some installation art. It has cheered everyone up and it's nice to have a bit of good news for a change."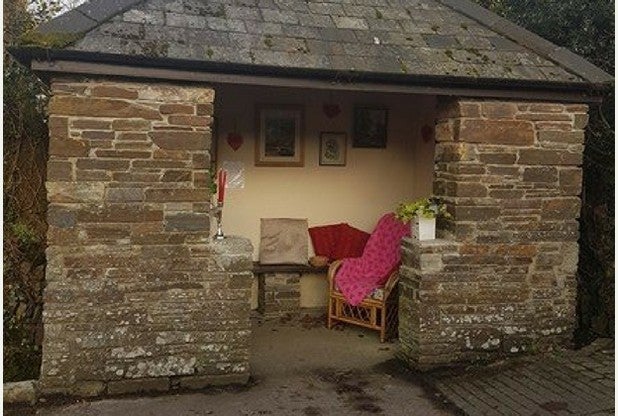 The shelter had been "plagued by vandals for many years," according to The Telegraph. It was recently updated with Valentine's Day decor in time for the holiday.