The hiring process can seem very mysterious, especially to students and recent graduates looking for their first job or internship. During a panel hosted by the Fashion Institute of Technology's Interior Design club, Business of Home editor in chief Kaitlin Petersen chatted with Phoenix, Arizona–based designer Jaimee Rose and Juliana Oliveira, principal of Dallas-based Beyond Interior Design, about what they look for in new team members, how they approach hiring, and what candidates can do to stand out.
From a principal's perspective, how do you know when it's time to make a new hire and expand your team?
Jaimee Rose: Part of it is noticing that you're getting behind, which isn't the best time to have to hire someone, because you're already busy—but that's often how it goes! A few years ago, we made a conscious decision to level up and grow so that we could take on different projects and different types of clients. So, sometimes you do it because you have to, and other times it's a situation where you can see where you want to go, and you need to bring on others in order to get there.
Juliana Oliveira: [As the principal], you do start to see your shortcomings. You can't be great at everything. There are some things I love to do and others that I'm not great at. [It helps to] have an honest look in the mirror and say, "I'd be better off if the bulk of my time was spent designing spaces and talking to clients, and I brought someone else in to do drafting and sketches." What are some pieces you can give to other people who can excel at those things? That's what, to Jaimee's point, will help you level up. That's what pushed us to start hiring for additional roles.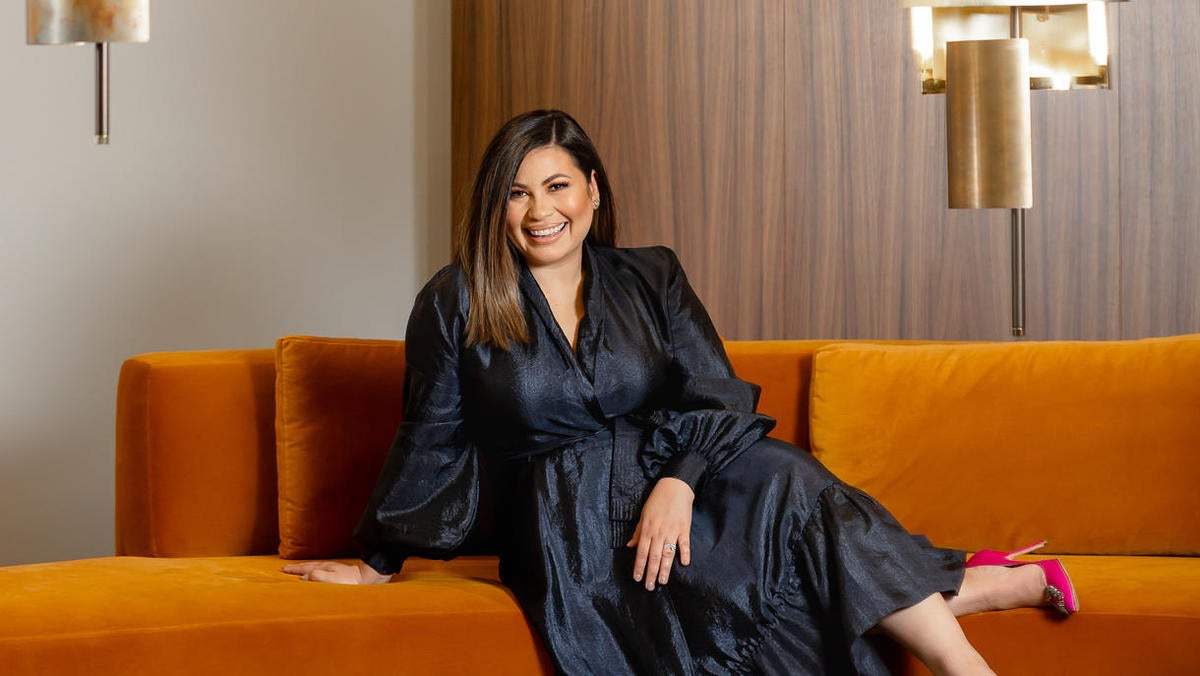 Courtesy of Beyond Interior Design
In general, what are you looking for in new hires? What qualities make someone a great fit for you?
Oliveira: For me, it's all about perspective and culture. We have a really specific way that we go through the hiring process. I'm not allowed to look at anyone's resume before I interview someone. Other people on my team look at the resumes and portfolios and schedule a group interview with a candidate, where we see how we all interact with each other. It gives me a sense of who that person is and how they interact with other people. At the end of the day, if you're going to work with us, you have to enjoy the environment and want to be a part of the team.

Rose: I'm going to call you after this, because I want to hear more about that! We do it a little differently. I'm in charge of hiring, so I go through all the resumes myself. I'm looking for a few things: I'm looking for someone who communicates clearly and succinctly. I'm looking for words being spelled correctly, including my name, which is often misspelled. That tells me that you're not paying attention to details as much as you should. In our business, [getting] the details [wrong can] cost a lot of money. So, check your spelling! And check how they're asking you to apply—if it says, 'no Instagram DMs,' don't do that! Do what they're asking and you'll get more attention.
I'm [also] looking for a little bit of magic. I want someone who has experience—if you're a student, that doesn't mean that you're disqualified. Send your drawings that you've done in class; I'm happy to look at those. I'm also looking for internships, even if you just filed fabric at a design studio. Fantastic! That tells me you know about materials. We once had an applicant who'd worked in customer service at Ikea, which let me know that person was probably great at dealing with frustrated people. All of that will help you get jobs. Then, I'm looking for a personality click. And we ask how you'll do in high-stress situations. We had a boat sink to the bottom of the ocean with all our furniture on it this year. It's a high-stress business and we need to know how you'll handle that.
When you think about hiring an intern or a design assistant, how much do aesthetics matter? Does the candidate need to be designing in your style already? Do they need to love your style?
Rose: To me, it's not totally necessary. Hopefully, I'm going to bring them over to my black-and-white-obsessed side eventually, though!
Oliveira: If we like a candidate, we give them a little bit of homework that we call an aesthetic board so that we can understand who they are and what their perspective is. It's not make-or-break, but it gives us some insight into what that person likes and how they would fit into our team. With interns in particular, we also want to give back and get them experience. We make sure they're getting their hands dirty and understanding the process.
What does a new employee need to know, and what do you think is the secret to quickly becoming a great new employee in a firm?
Rose: We partner them with someone on the staff. We tell them to absorb, absorb, absorb. We tell them, "We're throwing you in the deep end for a month, but at the end of that month, you'll have absorbed so much and you'll be able to help on projects." We start them with drawings, because everyone pretty much knows how to do that. Then we have them do finish schedules for a small aspect of a project, like a bathroom. We let them sit in [on] client meetings and come to installs. I think they get scared at first, but they learn so much by being put right to work.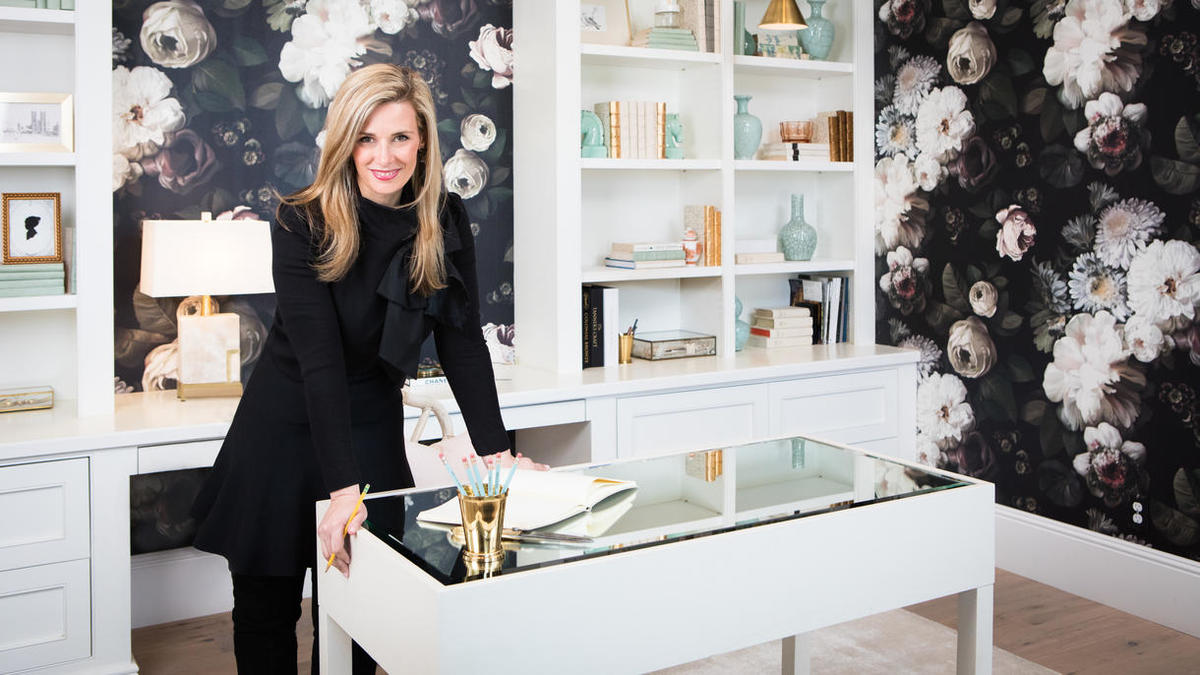 Are there any questions a new hire can ask off the bat that are helpful to you?
Rose: I have had a couple say, "What can I do to help you today?" or offer to work on a weekend if they can see that we're really busy. I also just love when they ask me why I've done something a certain way. If I'm redlining a drawing and they say, "Why did you do this or that?" I love to hear that because I love to teach them why. Those are great things.
Oliveira: For me, what really stands out is when someone comes in and they're resourceful. In this industry, it doesn't matter if you have experience or not. Every firm works differently, and every client is different. It's always going to be a little chaotic. If you come to me and say, "I looked for the answer on my own," or "I tried it this way and it didn't work," knowing you did attempt to do something for yourself before coming to me shows me a lot of initiative.

How do you suggest design students and young professionals reach out to your firm when looking for internships or entry-level positions?
Oliveira: We use Instagram a lot. I think it's fine to DM a firm you'd like to work with and say, "I'm an interior design student looking for more experience and I'd love to work for you. Who would be the best person to reach out to about openings?" I think asking who to contact is great because the person who handles social media is probably not the hiring manager, so it shows a little extra professionalism on your part.
What should recent design grads be looking for?
Oliveira: It depends on what you want your career path to be. Do you want to have your own firm someday? Or are you looking for a large company that's doing major commercial projects? Or is just working with a great team enough for you? Figure out what's going to be fulfilling to you.
Homepage photo: Adobe Stock