Trailer homes are a popular butt of jokes: In one episode of The Big Bang Theory, Penny's father tells her, "I want grandkids and I don't want them to live in a house with wheels." And according to comedian Jeff Foxworthy, "You know you're a redneck if your house has wheels and your car doesn't."
But these days, nobody should be laughing about the recreational vehicle and trailer market anymore. This year, some 25 million people will venture out in an RV, according to the RV Industry Association, with an overall economic spending level of $114 billion. And while the bulk of that goes to the vehicles themselves and the campgrounds and facilities where they park, that number also includes the aftermarket suppliers who sell add-ons and accessories for RV interiors.
The amount of business that goes through traditional home furnishings retailers and designers is likely an infinitesimal part of those billions. That RVs are largely invisible in this market segment represents an enormous opportunity. It's even more true when you begin to understand who is partaking in all of this RV activity—and believe it or not, it's the millennial generation, which now represents 41 percent of the recreational vehicle market (and growing).
"The RV industry talks to all consumers in the same way, but the next generation of buyers are different," said Airstream CEO Bob Wheeler in a recent interview with Curbed. For millennials, he explained, "It's not about the stuff you collect, it's about the experiences, travel and who you meet." That kind of thinking goes a long way to explain the RV's appeal.

In the article, Curbed news editor (and millennial) Megan Barber provided a checklist of the kinds of things the RV industry needs to do to address what the new generation of buyers want—and "start with better design" was right at the top. "It's not just about getting rid of the dated swooping graphics … it's about approaching RVs like how we approach design and building more generally," she wrote.
The website, which covers the real estate and housing markets, has regularly reported on the RV market lately, reviewing individual models and advocating for higher-quality aesthetics. A recent piece on a customized Airstream trailer called the Living Vehicle epitomized the trend:
"Instead of cheeky Bahama-styled interiors and the classic burrito shape, Living Vehicle is packed with big windows and chic design. The trailer boasts a queen-sized bedroom, convertible dining room sofa, and a Euroloft bed that automatically lowers from the ceiling at the touch of a button. The living room looks more like a sleek tiny home than it does a camper; a giant 32-inch LED TV contrasts with a light-wooden wall, while a fully stocked kitchen includes a stainless steel sink, an absolutely huge refrigerator and a gas stovetop. Sliding barn-style doors save space and the kitchen even comes with an island."
At a list price of $149,995, this is clearly not an entry-level home. Still, it does serve to highlight the general direction the RV industry is headed. Reviews of other vehicles cite their "elegant interiors, rounded furniture inspired by modern yacht design and focus on sleek, function-oriented, simple design."
Obviously furniture and home furnishings retailers are not going to get into the recreational vehicle retrofitting business. But just as some specialty stores in locations near waterfronts have been able to service the yacht and boating segments, the RV business represents a largely untapped sector. Products like bed and bath textiles, kitchen housewares, bath accessories and decorative accessories are all items that RV owners can relate to and probably aren't seeing at their local neighborhood dealer or truck stop—at least, not at the design level the interior furnishings business is capable of.
There's no other segment of the home market that isn't being addressed by retailers and designers in the trade with this kind of potential for some serious spending, which is what makes the RV market so intriguing. Sounds like it's time for the home industry to get rolling on this one.
____________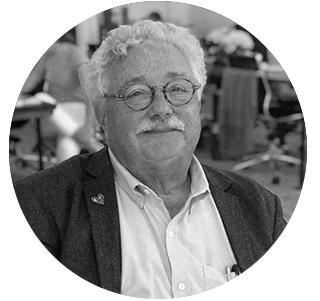 Warren Shoulberg is the former editor in chief for several leading B2B publications. He has been a guest lecturer at the Columbia University Graduate School of Business; received honors from the International Furnishings and Design Association and the Fashion Institute of Technology; and been cited by The Wall Street Journal, The New York Times, The Washington Post, CNN and other media as a leading industry expert. He was also a guest on the BOH podcast, and his Retail Watch columns offer deep industry insights on major markets and product categories.
Homepage photo: Shutterstock.com