GOOGLE EARTH's latest update is eliminating the long walks and unpredictable weather patterns of traditional architectural tours. Interactive guide Voyager, which Google Earth first launched in April, is adding architectural tours of buildings by Zaha Hadid and Frank Gehry to its list of thematically curated excursions.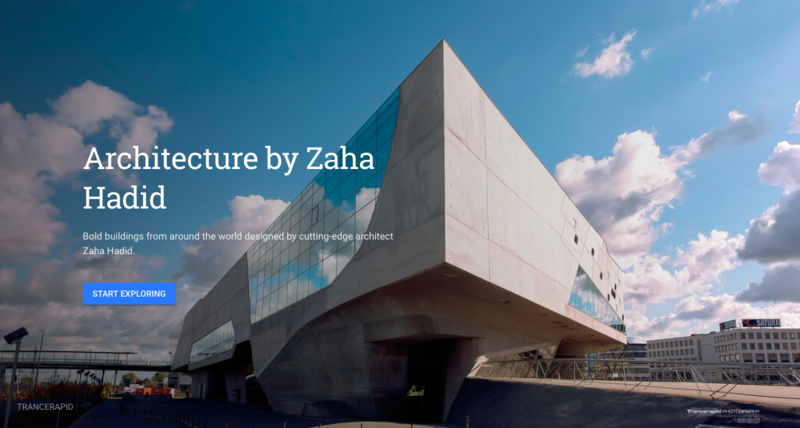 Rome's MAXXI Museum and the Contemporary Arts Center in Cincinnati are among the six stops on the "Architecture by Zaha Hadid" tour. Eight contemporary works, including the Cinémathèque Française in Paris and the sculptural Frederick R. Weisman Art Museum in Minneapolis, are featured in the "Frank Gehry Buildings" tour.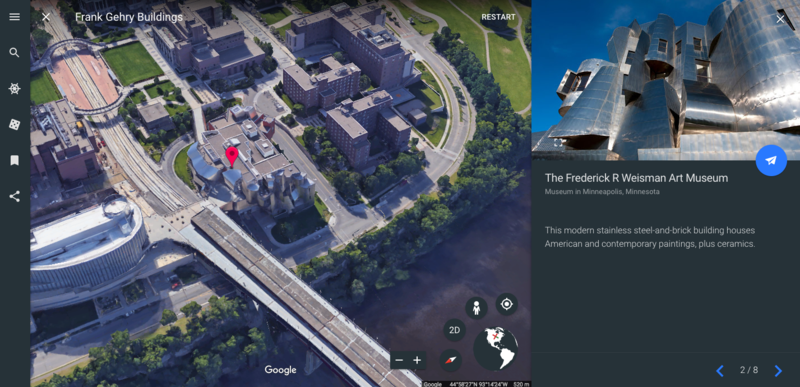 In hopes of enhancing Google's storytelling features, Voyager includes 2-D (aerial) and 3-D views and a brief description at each location.
"What you're never going to find in Voyager is, 'Here's a tour of homes of celebrities,'" Rebecca Moore, director of Google Earth, told The New York Times. "What we want to do is inspire people to explore the world through this interactive educational experience. We see it as a way to bridge cultures."
Moore went on to say that Google Earth plans to make these storytelling tools available in the future to allow anyone to create Voyager-like tours.