The design shows in Paris returned in full force last week—the first January showings for Maison&Objet or Déco Off since 2020's pre-pandemic editions—and the industry was buzzing with excitement. The scene was a swirling mix of enticing introductions, bountiful cocktail party invites and the heady joy of gallivanting around Paris with purpose. As industry travelers settle back in stateside, catch up on emails and recover from jet lag, here are four key takeaways from this year's shows.
1. Americans pulled up
Is there anything more enchanting than meeting a familiar face on the streets of Paris? This year, it was a frequent occurrence, with scores of American designers attending the show for the first time. What drove the uptick? Businesses that have come into their own throughout the pandemic now have the capital to invest in a big trip abroad, not to mention projects with budgets that bring high-end brands exhibiting in Paris within clients' reach. Plus, after three years of constrained travel, the pent-up demand for adventure inspired many to pull the trigger and book the trip.
The influx wasn't lost on brands. Some marveled at the increased interest from Americans. ("I had to come to Paris to get some of these New York designers in my showroom," mused one executive.) Others typically accustomed to welcoming primarily international clients struggled to find enough reps to walk newcomers through collections. Either way, it was a notable shift for a show that once felt somewhat isolating for its North American visitors.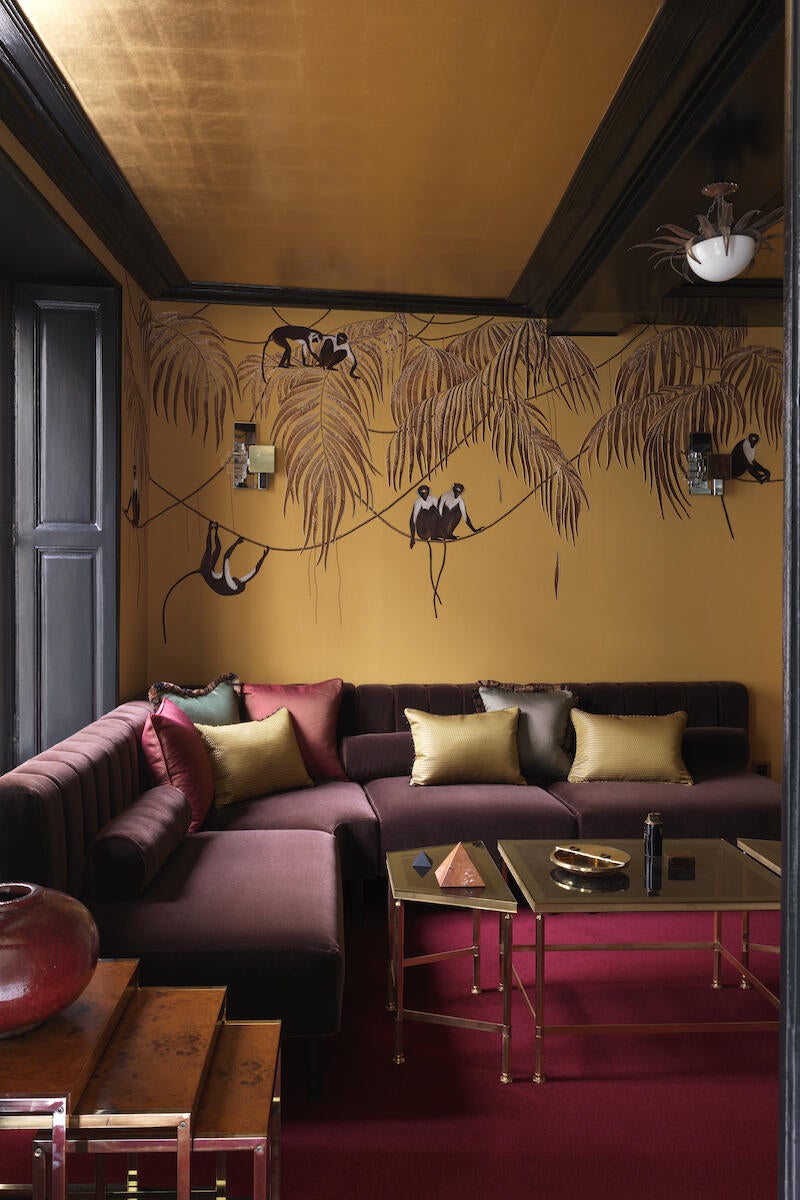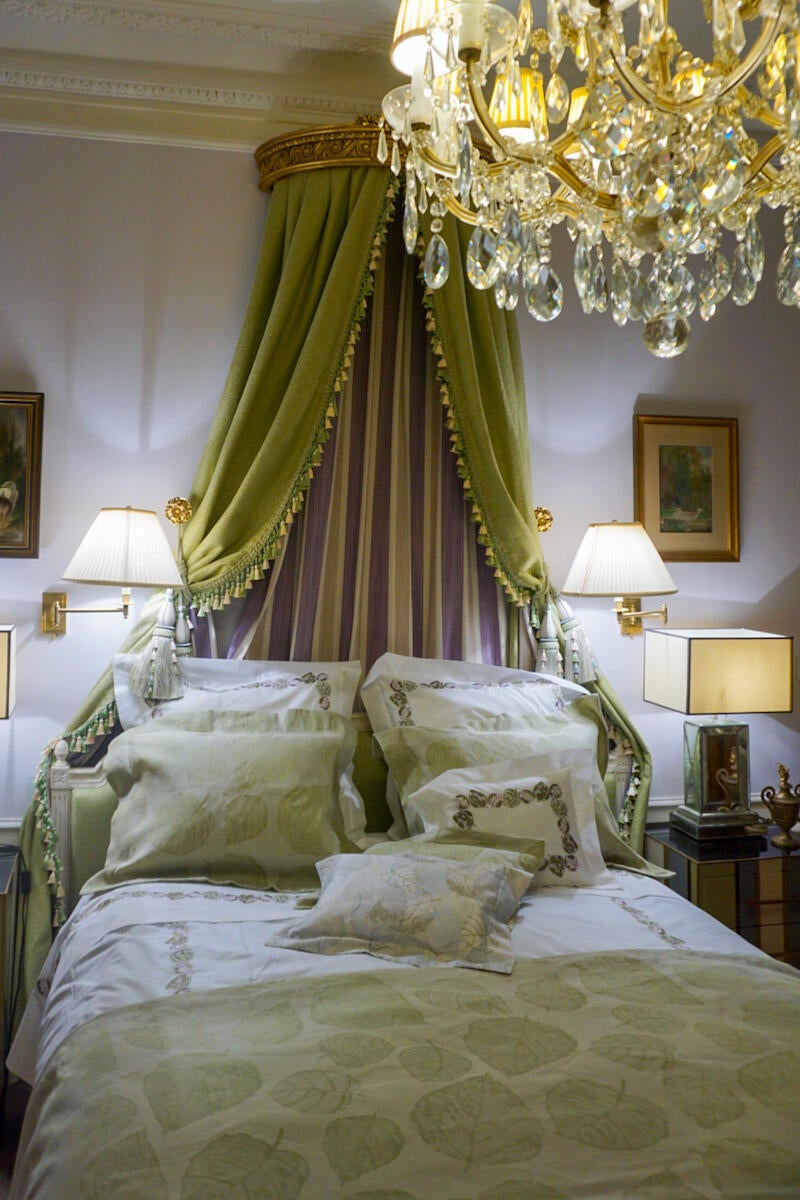 2. Designers brought their dancing shoes
American designers came not just for showroom hopping and other traditional trade show fare, but also to shop throughout the City of Light, scout for antiques and dance the night away. Attendees toasted to new collections in showrooms as the sun set, then slipped into cocktail attire for glamorous evening events. From the bustling American Party in Paris at the historic Hôtel de Ville to an intimate gathering at Timothy Corrigan's Parisian apartment to showcase his new collaboration with custom bedding brand Dea or the lively scene at the stately Chapelle des Petits-Augustins on the grounds of the École des Beaux-Arts to celebrate Holly Hunt's 40th anniversary, the industry reveled in shared joie de vivre.
3. No slowdown in sight
Despite misgivings about a recession rippling through the global economy, you wouldn't know it from conversations at Déco Off, where the general mood was along the lines of "What slowdown?" Thanks to bustling attendance and designers with plenty of projects to shop for, there seemed to be little trepidation about sales for the year to come.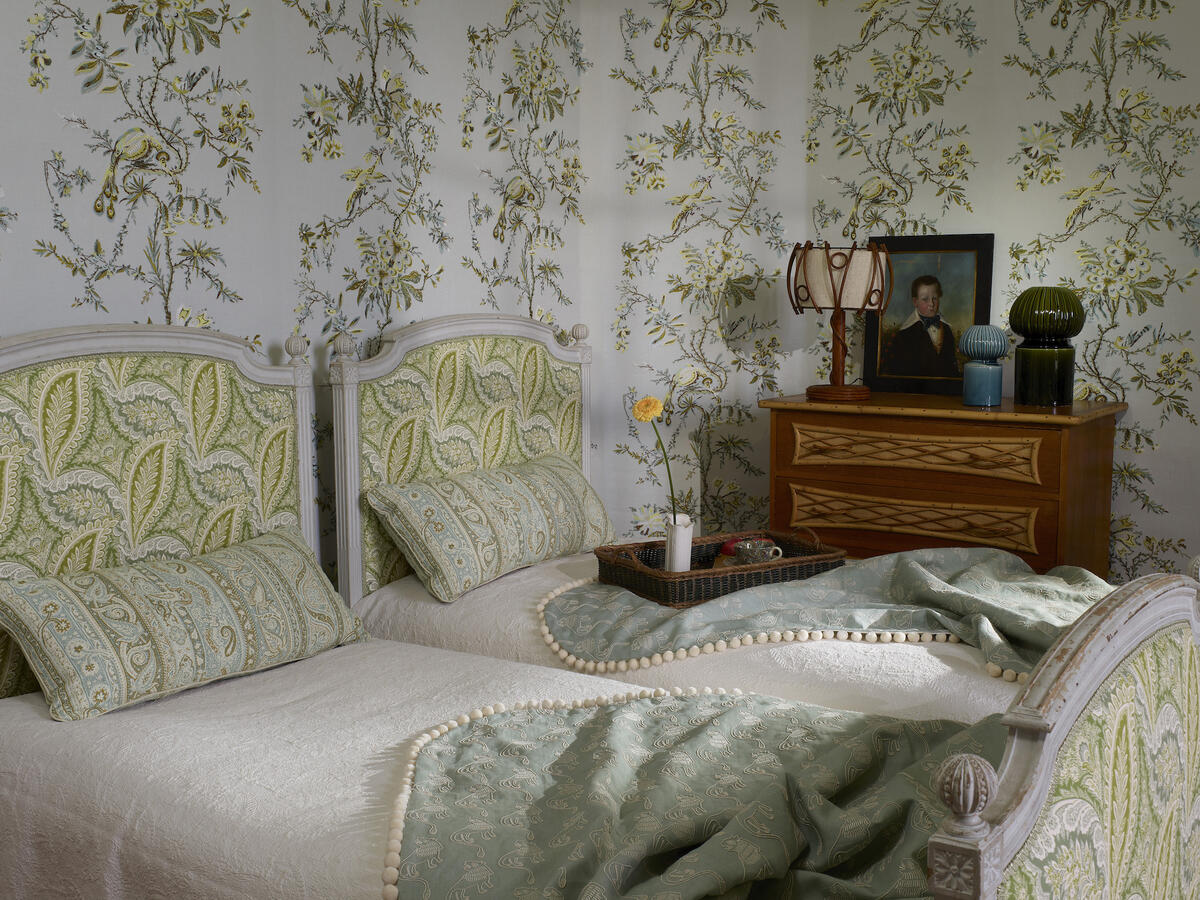 4. New trends to note
Instead of economic uncertainties, the talk of the town was often the product. Showstoppers included a saffron wool sateen with a bevy of hand-stitched monkeys hanging from glittering palms at de Gournay, as well as great new embroidered textiles from Jim Thompson, Manuel Canovas and Zimmer + Rohde. There was also a turn toward fun, playful textiles, including eyelash fringe everywhere—our favorite was spotted at Osborne & Little. New designs featured an abundance of pomegranate and eggplant hues, displayed to perfection at brands like Glant, Holland & Sherry and Pollack. (On the horizon: shades of chartreuse and apple green, perhaps most evocatively in the recolored designs at Pierre Frey celebrating Braquenié's 200th anniversary.) Also trending were new takes on soft, luxurious textiles—velvets, mohairs, chenilles and more—that suggest the industry might finally be ready to move on from boucle.
Homepage image: Paris Déco Off's signature fabric lanterns hang about the show's Left Bank showrooms | Courtesy of Business of Home