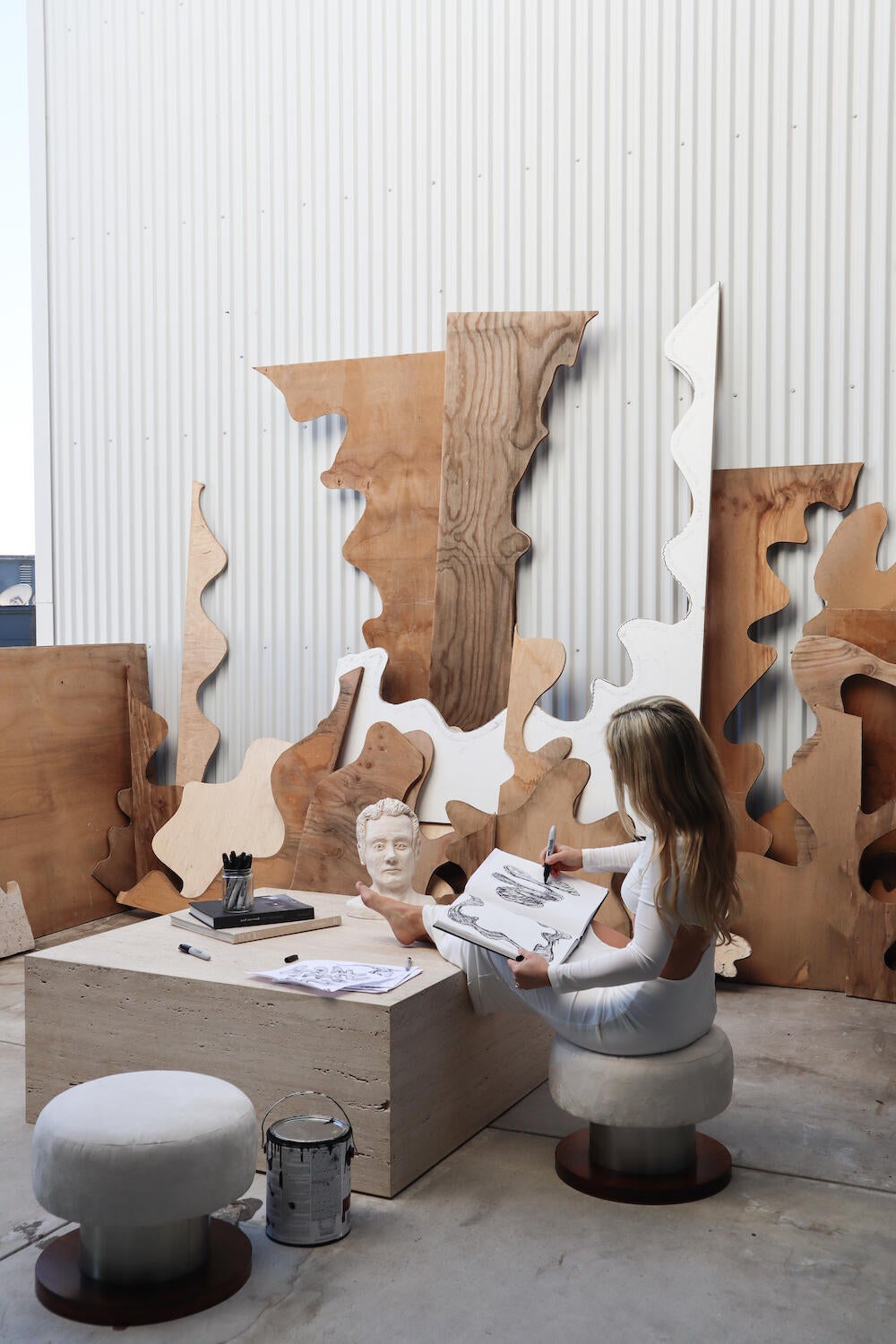 Hannah Polskin believes that the best art is immersive. The Los Angeles–based multidisciplinary artist draws inspiration from makers who transform their vision into a creative experience—not just a single design. "I visited Marfa, Texas, and was amazed at how Donald Judd translated his aesthetic into everything from humble plywood chairs to larger-than-life concrete installations," she tells Business of Home. "The breadth of work and all the different types of spaces it touches really does it for me."
Born and raised in New York, Polskin started painting at an early age. In college, she studied fashion design at the Savannah College of Art and Design before landing a dream job at a consumer insights think tank where she spent nine years consulting with Fortune 500 companies on market research. "My time there was extremely formative and exposed me to heavyweight creatives from all walks of life," she says. "When I made the decision to start painting full-time, it was because I was bursting with ideas and needed the time to devote to bringing them to life."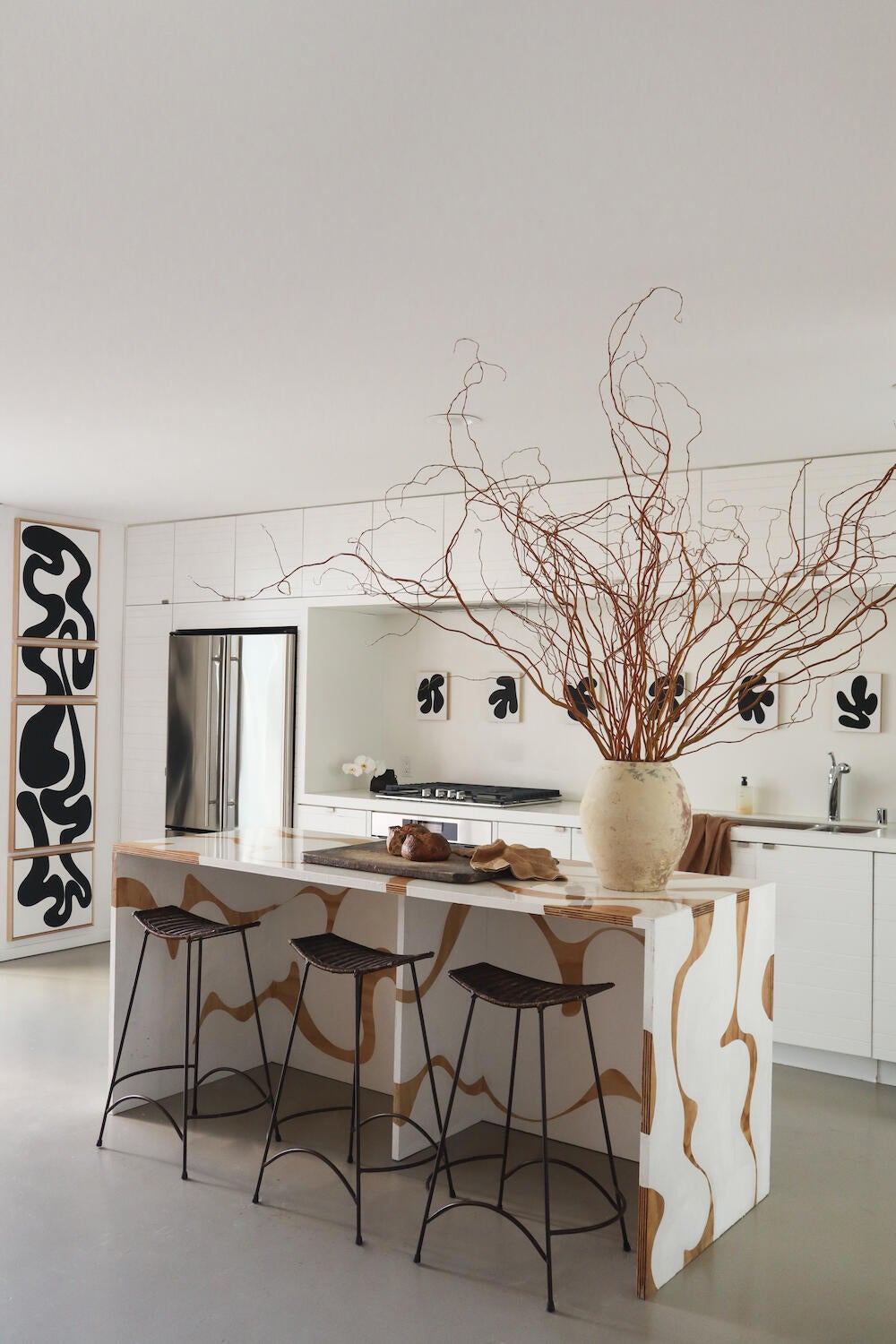 In 2020, Polskin launched her namesake studio, where she designs and hand-paints one-of-a-kind artworks and furniture pieces, including menorahs, mirrors, TV cabinets, rugs, shelves and kitchen islands. "My work is an intersection of fine art and design, which I call 'livable art,' a free-form aesthetic that bleeds across each project," she says. "I love the relationship between art, decor and the overall context of the home."
Her own in-home studio is the perfect example. Nestled inside her loft in West Hollywood, Polskin says the space—which includes an outdoor patio-turned-wood-workshop—ensures she can create at a moment's notice. "Spontaneity is a key factor in my work, which is why a work-live arrangement suits me so well," she says. "I love to be able to eat, sleep and breathe around my art, and it has allowed for a natural progression from painting into designing and translating my aesthetic across different objects."
Polskin rarely dreams up a new piece without considering the home it will live in and specifically works with materials like birch and burl wood to create a connection to nature indoors. "When I have a really special piece of wood with interesting knots and grains, I will sketch ahead of time to make sure my painted shapes won't cover up any of the beautiful natural occurrences in the wood I aim to expose," she says.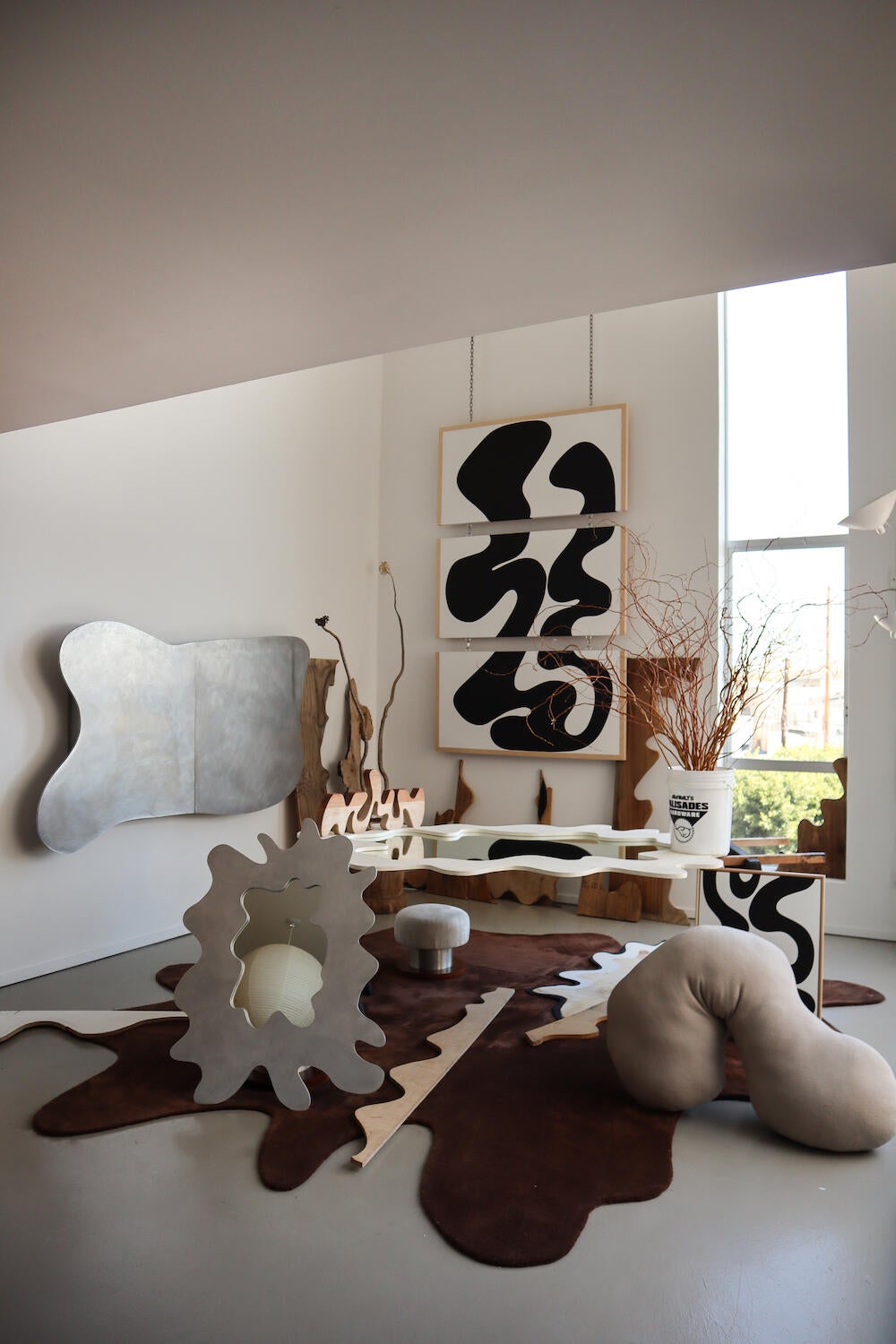 The end result is an enviable range of functional items punctuated by undulating shapes and motifs that allow them to moonlight as works of art. "I have to put an engineer hat on, too," she says of her design process. "The other day, I nearly went cross-eyed measuring sixteenths of an inch to get the perfect fit for the candles in my new menorah designs. Anytime an object has utility, there is a whole host of research and logistical elements to consider."
In August, Polskin showcased her latest collection, Home, at the Space Gallery St Barth in downtown New York. The exhibition featured an array of highly personal furniture and decor pieces that she crafted for her own interior before offering for sale as collectible designs. "Alongside burl-wood abstracts, mirrors and paintings done on stone and salvaged materials, I debuted a fully customizable bar," she says. "The curation is a deeper investigation into the concept of a 'home as a canvas.'"
If you want to learn more about Hannah Polskin, visit her website or follow her on Instagram.
Homepage photo: Hannah Polskin with "Diptych 4" | Emily Sudlow