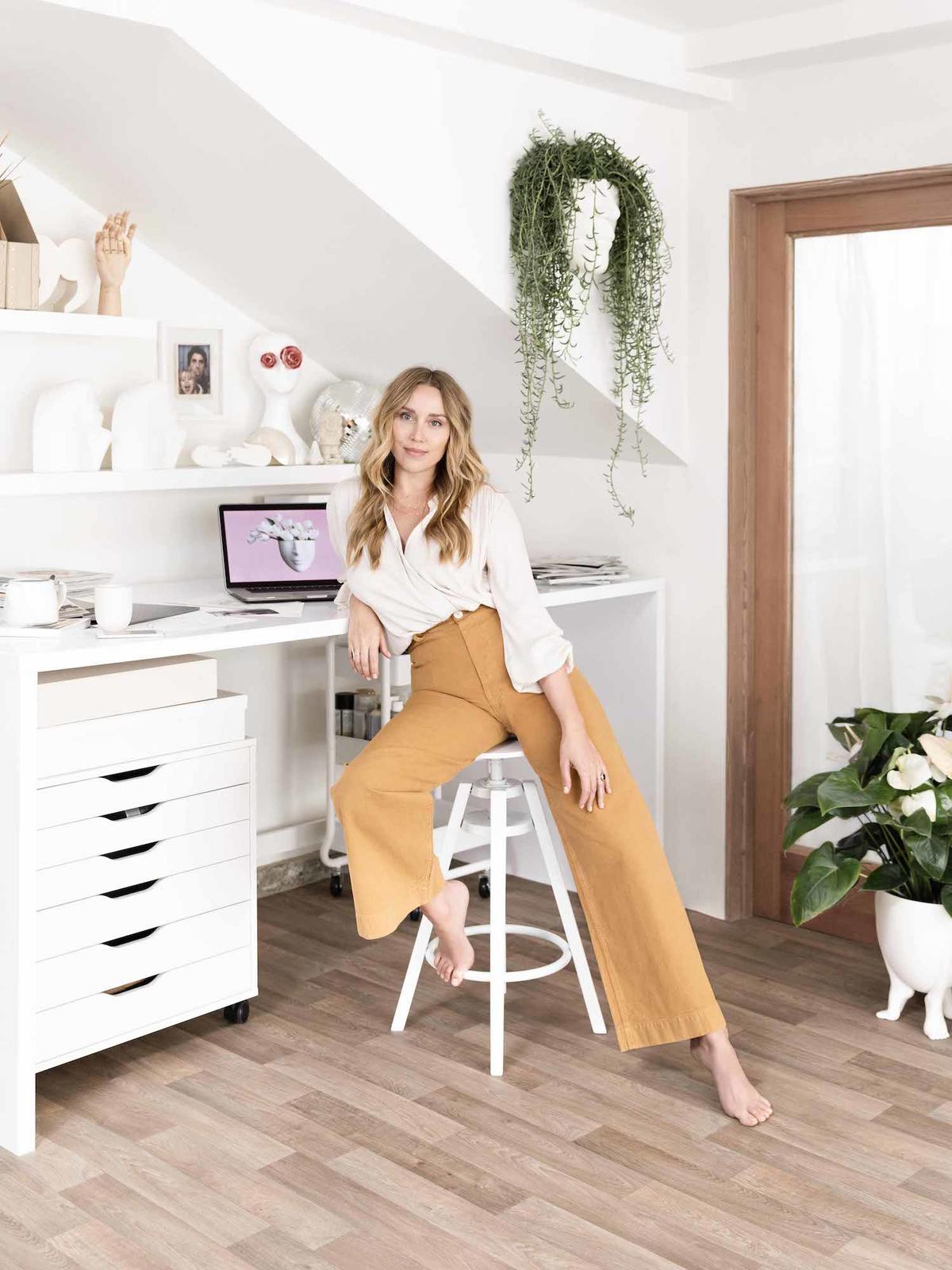 While avant-garde designs are rarely functional, Carmen Ellis's ceramic creations are certainly an exception. For the past five years, the Los Angeles–based designer has been handcrafting sculptural, surrealist-style vessels inspired by the likes of Man Ray, René Magritte and Meret Oppenheim. "I have an almost innate desire to bring more of the unexpected to this world," she tells Business of Home.
Originally from Portland, Oregon, where she first worked with clay as a high school student, Ellis moved to L.A. 10 years ago to pursue a career in photography. "I soon realized that the one-dimensional aspect of photography was not fueling me creatively," she says. "I had a desire to make physical objects that I could hold, touch and interact with—and use to create the art that I wanted for my own home."
Inspired, she immersed herself in the SoCal art scene and dove deep into research. "For over a year, I studied furniture design, lighting design, mold making, 3D printing and modeling, and digital milling," she explains. "This knowledge allowed me to design from a new and informed place that is equal parts digital and physical."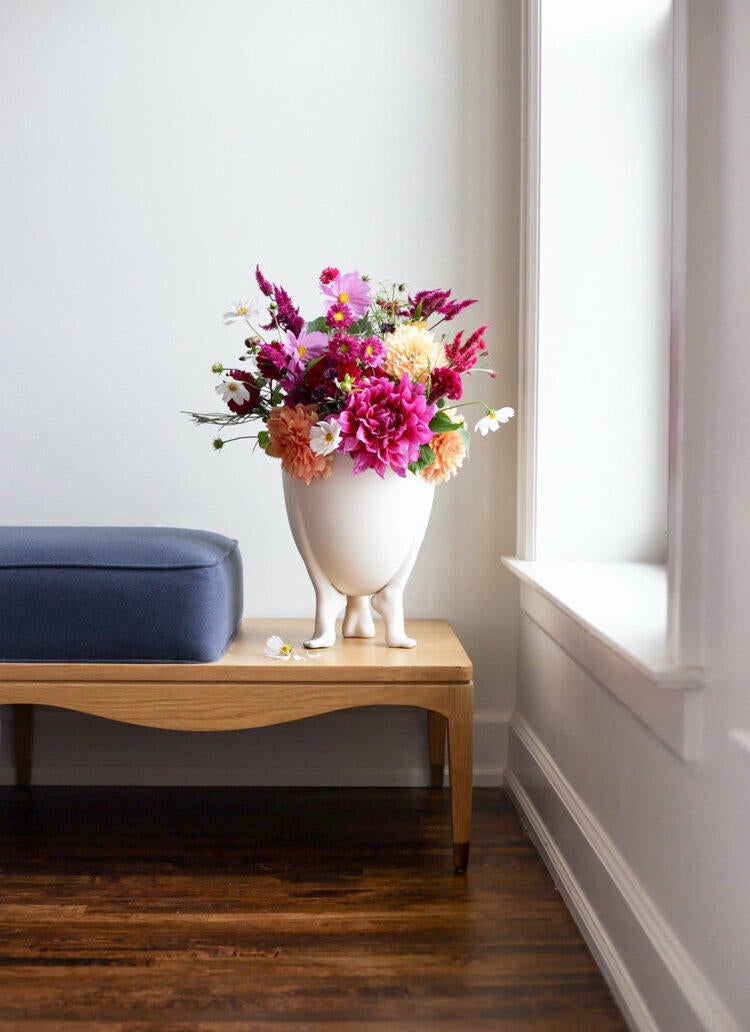 Courtesy of Carmen Ellis Studio
In June 2020, Ellis launched her eponymous ceramic studio and unveiled her first line of anthropomorphic ceramic planters, including the surrealist-style Hand, Foot and Face Vessels. "I designed this collection intending to be a bit vague, not showing too much," she says. "You only see part of the human form, keeping things a bit ambiguous and letting the viewer's imagination take its story in their own direction."
Ellis says her designs are created through a hybrid process that blends old-world tradition and modern technology. Each vessel begins as a sketch before it is 3D-modeled and -printed, and the final works are made by hand using the centuries-old technique of slip casting. "Once pieces are cast and assembled, the work isn't done," she says. "There are subtle elements in the designs that I try to bring out through the finishing process."
For her latest whimsical creation, the Hand Stand, Ellis integrated a whole new medium: bronze. "I have always had an interest in how mediums play off of each other," she explains. "The Hand Stand marries ceramic, the material I'm most known for, with bronze, taking some of my classic design principals to new heights."
Along with her eccentric assortment of handmade-to-order plant stands, Ellis collaborates with interior designers, including Emily Henderson, Veronica Solomon, Natalie Myers and the Hommeboys, on custom designs for their projects. "Getting to work with interior designers I admire is a highlight of what I do," she says. "When designers share my vision and admiration for the surreal, it can be an incredible exercise to get to create with them in a new way."
Looking ahead, Ellis says she plans to expand her latest bronze collection with furniture and lighting pieces inspired by various body parts. "I love the idea that my works can become part of people's lives through their functionality," she says. "I aspire to bring the seemingly inanimate to life and design objects that have a life of their own."
To learn more about Carmen Ellis and Carmen Ellis Studio, visit her website or follow her on Instagram.
Homepage image: The Foot, Face and Hand Vessels by Carmen Ellis | Courtesy of Carmen Ellis Studio