There are just those types of people—the ones who have a place for everything and everything has its place. When Ashley Murphy moved to San Francisco in 2010, it wasn't long before she became fast friends with Molly Graves, who shared a love of all things neat and tidy. The following year, the two decided to put their talents to use and launch a high-end home organizing service, Neat Method.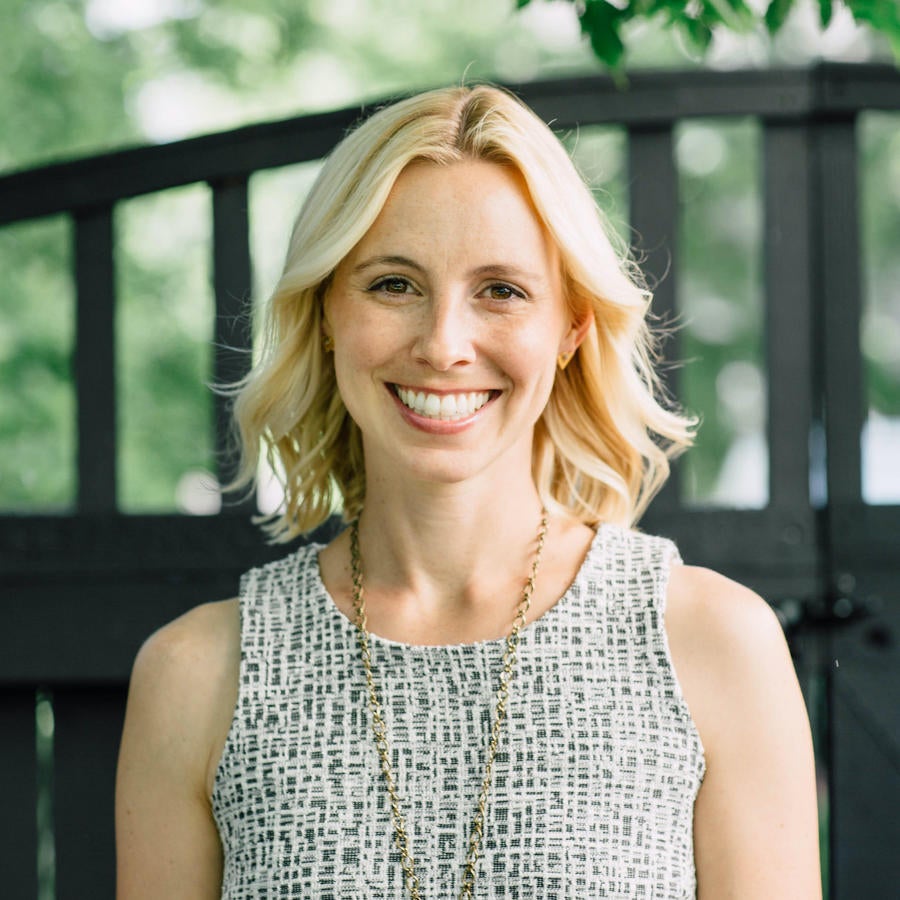 Start to finish, hiring Neat Method might feel a lot like hiring an interior designer. The process begins with an inquiry, followed by a thorough consultation; from there, measurements are taken, a proposal is drawn up and a time frame agreed upon. Then, a team goes in and works its organizational magic, putting every item in a home in its designated (and often labeled) place. More often than not, Neat organizers find themselves collaborating with interior designers—because while designers shape a perfectly appointed kitchen, for example, it's worth calling in an expert to label the pantry and put spices on risers to optimize the behind-the-cabinet-door experience. A case in point: In 2018, when Goop hired Ariel Okin to design its New York headquarters, it was Okin who brought Neat Method on board to design custom shelving and an office organization system complete with storage baskets, gold-accented tape dispensers, and scissor-hanging hooks.
The company is structured as a franchise, with 70 owners spread across every major U.S. city, as well as three Canadian outposts. When an inquiry is received, it's directed to the nearest franchise owner, and a local team of organizers is assembled to execute the project. "In order to be at that next level, it needed to be something where you could truly go out of town for the weekend and we can get your place done without you," CMO and co-owner Marissa Hagmeyer tells Business of Home. What makes the company stand out from its competitors is the luxury aspect of the service—it's a full turnkey experience. Instead of hemming and hawing with a professional, Neat clients return home to a well-organized space.
"We decided that we didn't want to handhold our clients—we didn't want them to feel like they had to be home," says Murphy. Many professional organizers tend to be single-person operations, which can prolong the whole process. Plus, in those cases, clients usually end up doing the dirty work of sifting through every drawer, cabinet and closet with their organizer—but not when they hire Neat. After an initial consultation, Neat takes the client out of the equation; when they return, it's as though a wand was waved and everything has been tidied. "You don't hire a cleaning lady and then say, 'Now I'm going to put my gloves on and we're going to do this together.' You know?" says Hagmeyer. "We involve clients [only] to the extent that they need to be."
Over the last 10 years, the Neat Method team has perfected their service—they know exactly which products work, the ones that don't, and above all, precisely where things go wrong. "For years, we were going into retail stores and shopping their products, and we had this true hands-on experience of seeing how a product would function in a client's home," says Murphy. But, she adds, the idea of launching their own products has been in the works since the early days. In 2016, the Neat Method team got a call from Whitmor, a Southaven, Mississippi–based product manufacturer that specializes in home organization. By 2017, Neat had been acquired by Whitmor, and from there, conversations about a proprietary line of organizational products took off.
On August 6, after three years of product development, Neat Method will launch its debut line, featuring 14 kitchen and pantry products, from organizing baskets and spice jars to matte black labels and drawer dividers. The initial roll-out caters to the kitchen, because in their experience, that's the room they organize the most. "It's a place that people tend to spend a lot of time," says Hagmeyer. "The reason this line in particular will work for people is because the sizes are right, which is often an issue. We've thought through size a lot, [as well as] the versatility of items—across the line, everything works well together."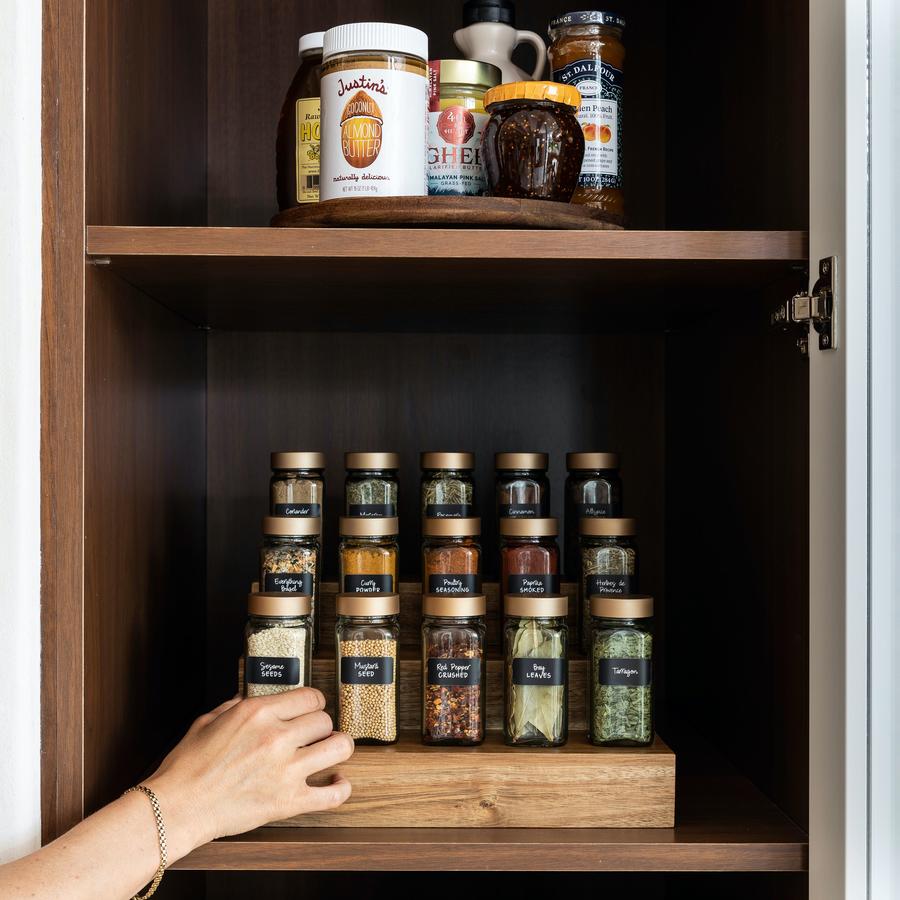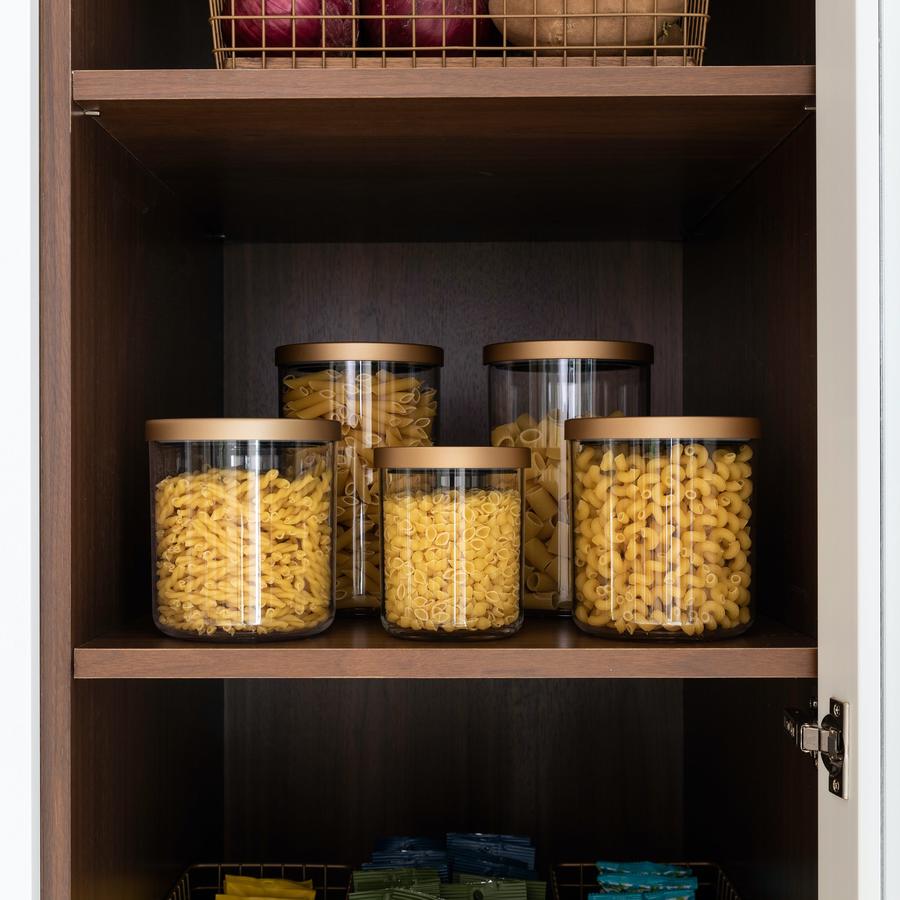 The products are both aesthetically pleasing and deeply practical—for instance, the baskets are all the same height, so when they're stacked across shelves, they look uniform and intentional. That means when a client goes looking for organizing solutions that cater to the appearance of a space, Neat Method has eliminated the guesswork. "I think where a lot of people struggle is telling a cohesive story," says Hagmeyer. "You could walk into The Container Store, for example, and there are tons of beautiful items, but knowing how to put those together takes time to figure out. The colors in this line complement each other, and the materials work together." Murphy adds, "And the icing on the cake is that all of the products have a protective element against damage." They're not just pretty and functional—Neat's products are made to last.
Many people want to be organized—they just don't know where to start, explains the Neat team. Through this product launch, the company hopes newcomers use these objects as a jumping-off point for future organizing. "We're targeting our messaging and marketing so that we can continue to be the educational brand that can inspire you to want to [get organized], but also figure out what you need to do that," says Hagmeyer. And the 14-item line provides just enough supplies to do just that, and no more. "It's super simple," says Murphy. "You walk into retail stores and you're just overwhelmed because there is so much. These are the basics that will take you far." Pretty neat, huh?
Homepage image courtesy of Neat Method