A diamond-patterned sideboard in flamingo pink. A beveled desk in bright apple green. A scalloped-edge pedestal table in Aegean blue. For every designer who has ever dreamed of telling a decor story through surprising, nonstandard colors, Wildwood has the toolbox for you. Through its Select program, the company offers a curated assortment of its bestselling pieces—accessories and lighting too—that can be hand-painted in any of 3,500-plus Benjamin Moore colors, then embellished with a glittering array of hardware, right in its Rocky Mount, North Carolina, facility. "Custom-finishing furniture is a distinguishing factor in our 100-year-old heritage," says Whit Barnes, director of sales and fifth-generation member of the family-owned, international brand with deep ties to local businesses.
The entire impetus behind the Select program, in fact, came courtesy of a close family friend. When Benjamin Moore wholesale distributor Ashley Bradley, who also happens to be a fishing buddy of Russ Barnes, CEO of Wildwood and Whit's father, commented that more people were painting their furniture, the seed was planted. At the Wildwood factory, the paint booth was already in place.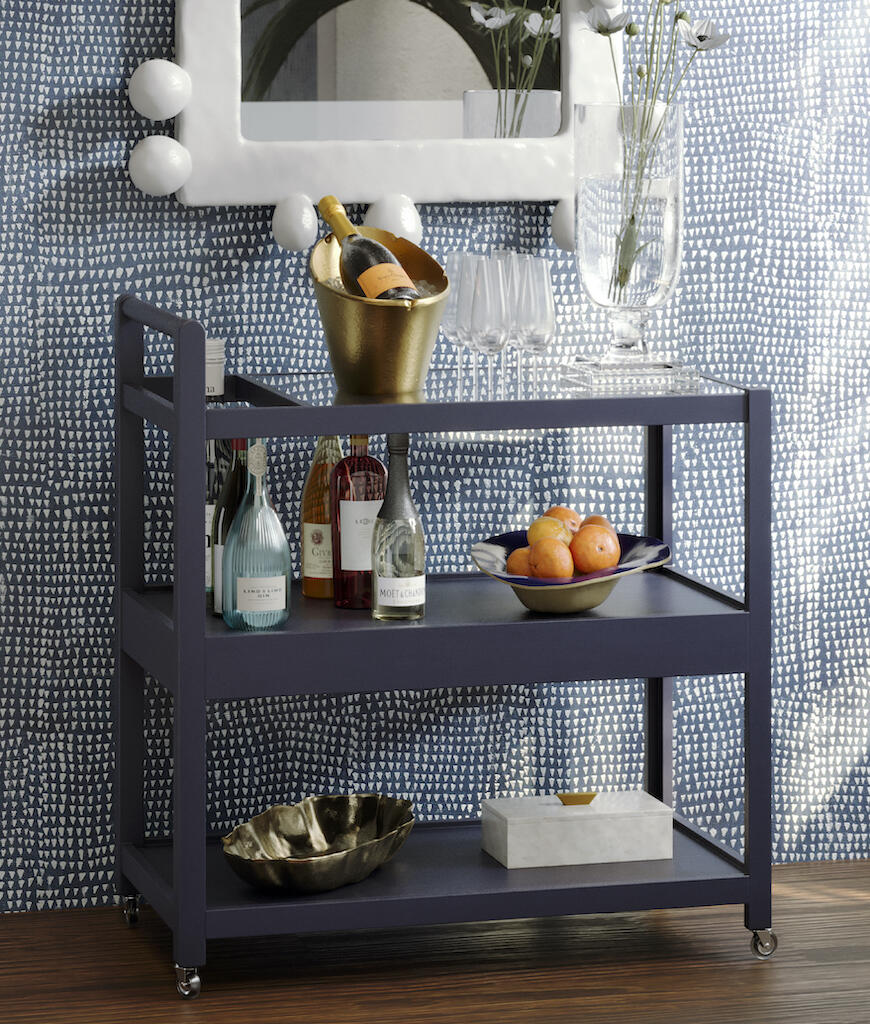 "We started off pretty small: 25 or so designs, acacia furniture with clean lines, and only one custom color per piece," says Barnes of the debut Select collection in 2018. "Sales took off so quickly that we had to change how and what we produced to keep up with the orders." Introducing 10 to 15 new items at High Point each year and expanding the paint palette, the program has more than tripled in sales and product volume since its inception. The collection currently includes almost a hundred pieces, among them chandeliers, pendant lights, lampshades and mirrors, in addition to tables, desks, étagères and dressers, all original Wildwood designs. "We've got 70,000 possible combinations of paint colors, pieces and brass or nickel hardware, so it's an extremely customizable program," says Barnes.
In contrast to the multitude of choices, the customization process itself couldn't be more simple. From Wildwood's catalog of contemporary designs, select a piece—to expedite production, all items are stocked in a primed state. Then, from Benjamin Moore's extensive palette, select a color (matching a sample or swatch is no problem). Last, select between brass or nickel hardware. Wildwood's artisans will have the order ready to go in four to eight weeks.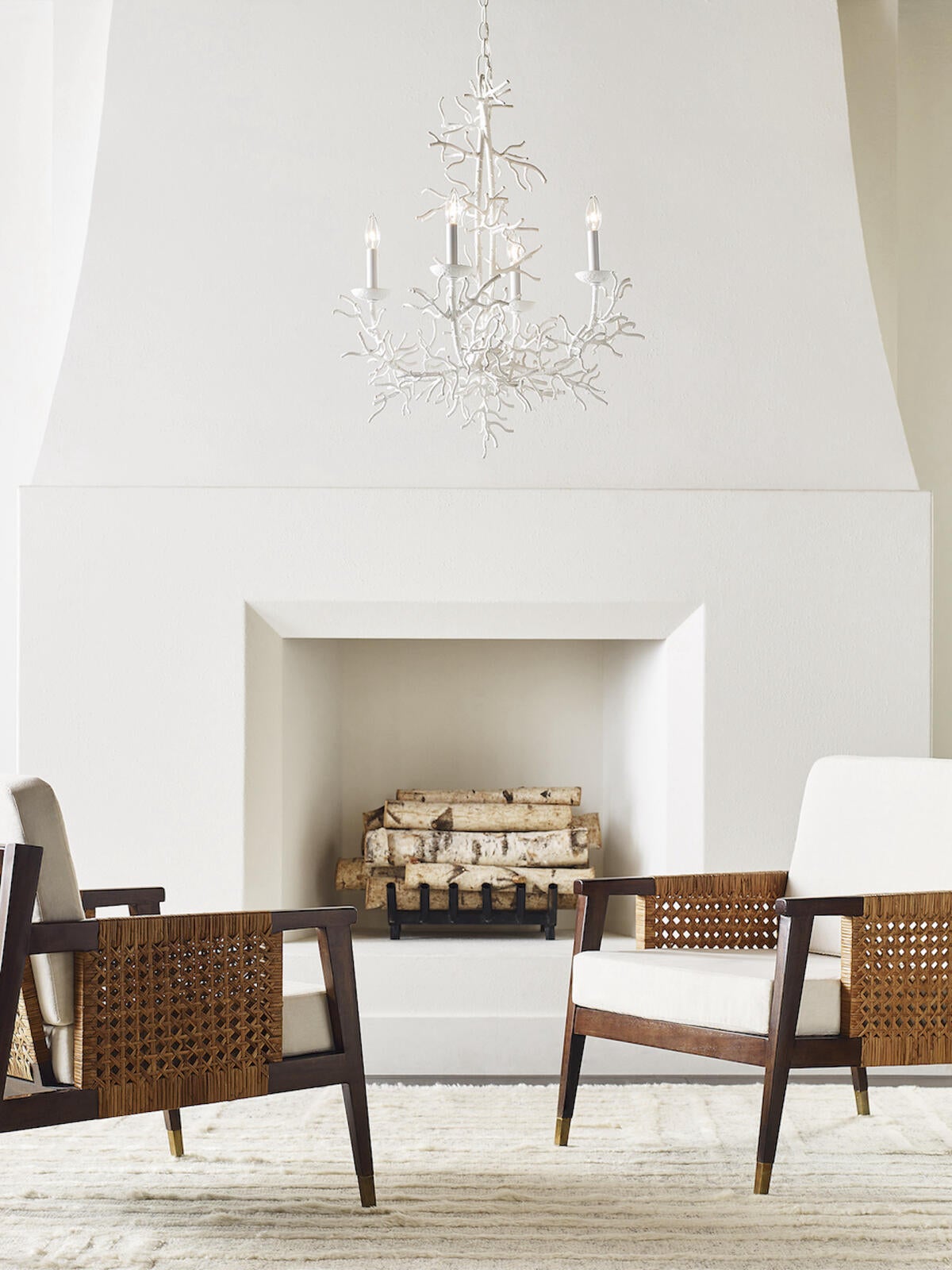 "Leveraging bespoke furniture pieces through the Wildwood Select program guarantees premium quality and durability," says Rob Sheehan, vice president of customer segments and product marketing at Benjamin Moore. For a seamlessly monochromatic bonus, Select program products can, of course, even be matched to the Benjamin Moore paint on the walls.
"Benjamin Moore has been so helpful in perfecting the painting process," says Barnes of the collaboration. Wildwood uses semigloss paints primarily from two lines: Advance, which provides premium coverage and a hard finish; and Regal Select, which is stain resistant and easy to wipe clean. The semigloss formulation adds to the durability of the painted surface, with another layer of Benjamin Moore clear lacquer providing further protection to tabletops in particular. (For yet more protection, plus reflectivity, some Wildwood Select pieces also come with removable glass tops.) Acknowledging that homes are for living and stuff happens, be it the ring left behind by a cocktail abandoned on a table, a chip caused by rambunctious children or scratches inflicted by a feisty pet, Wildwood offers an extra-special touch of customer service: "We send a complimentary brush-top bottle of matching paint in every single piece we ship," says Barnes.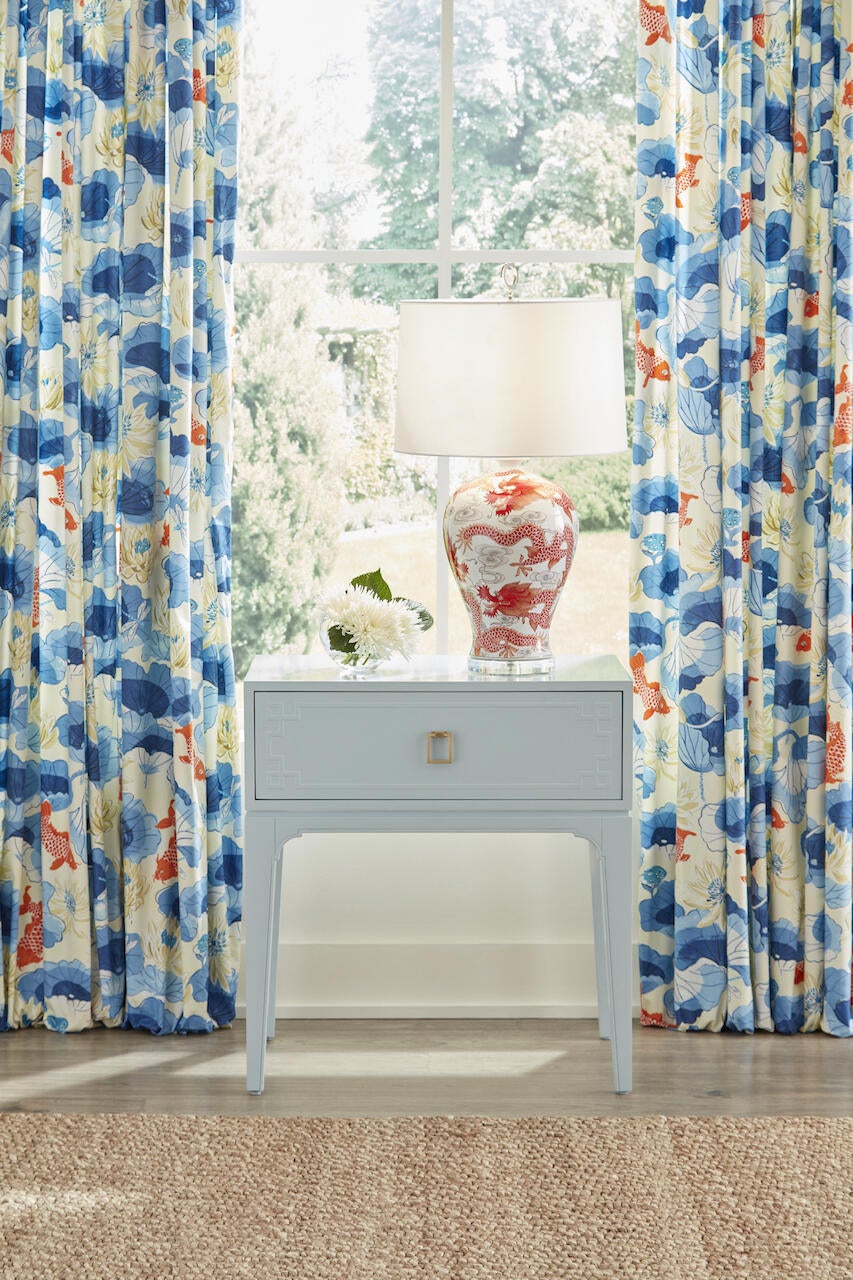 He credits the success of the Select program in large part to Wildwood's roots in North Carolina and its commitment to local businesses. "The majority of our customers are just like us. Whether it's an interior designer who has started their own firm or a retailer on Main Street, so much of the high-end home furnishings industry is family-oriented," he says. The showroom equivalent of show-and-tell is behind much of the program's popularity: "Designers can put these pieces on their showroom floor and place a Benjamin Moore paint deck on top of them so that clients can flip through and pick their color." Wildwood will also drop-ship the finished piece directly to the end user, eliminating a delivery step.
"Interior design decisions are deeply personal," says Sheehan. "With Benjamin Moore's expansive portfolio of colors and Wildwood's painted-in-America furnishings, designers can offer custom, high-end pieces that are as unique as the clients they serve."
Barnes agrees: "This whole program is about giving designers an opportunity to do something different; to 'get wild at Wildwood,' as we call it." On his regular walks through the factory, he revels in the rainbow of shades arranged in the furniture drying area. Whites, blues and greens are popular with coastal customers, while pale pinks and purples are often destined for a child's bedroom. "It's colors from all across the spectrum. I always take a picture and post it on social media because it really brightens up the space," he says.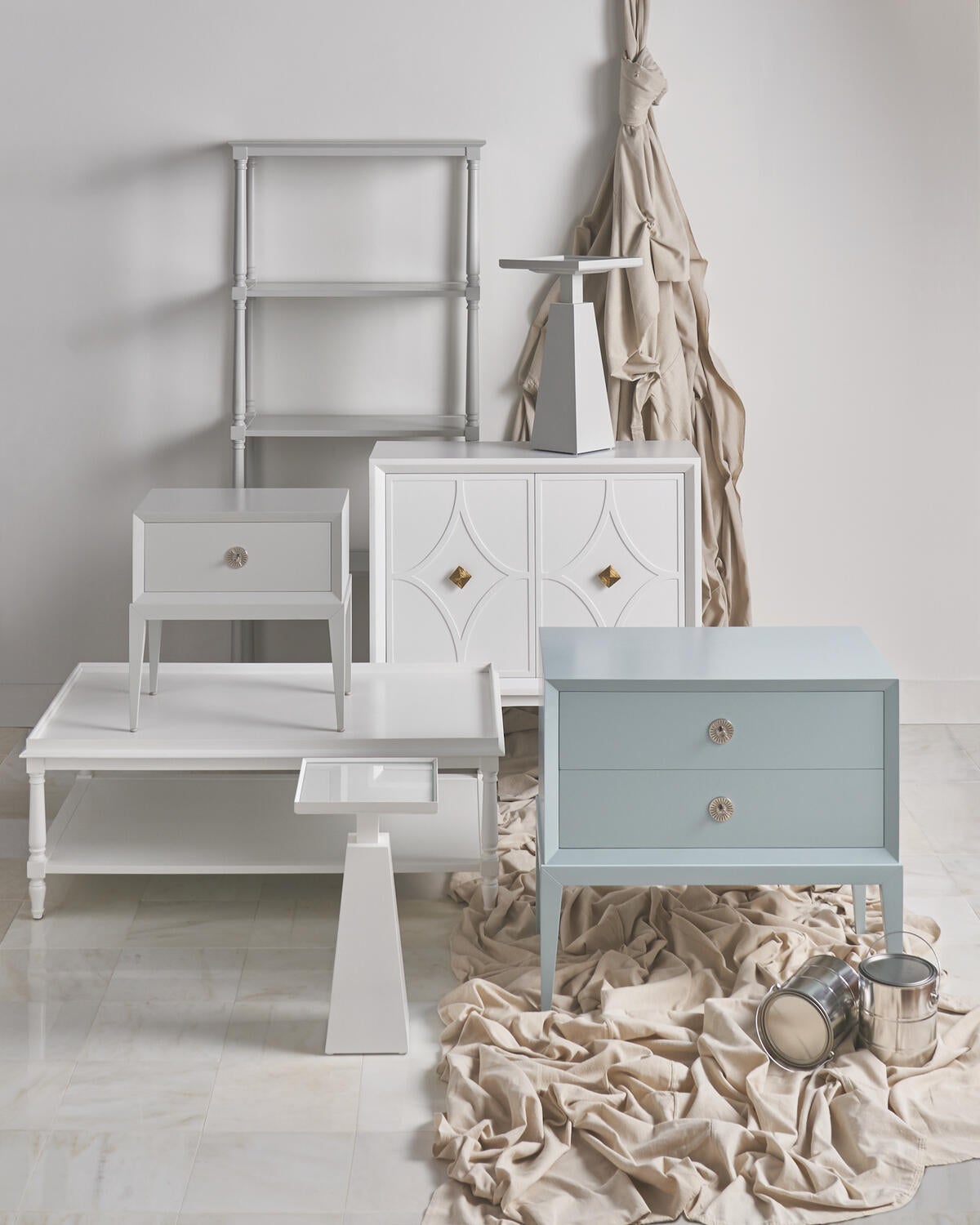 Attendees at High Point this weekend can get a firsthand look at three distinct interpretations of Wildwood's custom-colored furniture in situ. Using a palette created by Benjamin Moore exclusively for the season, design ambassadors John Bossard, Kati Curtis and Kelly Finley are each styling a vignette in the Wildwood showroom with their choice of pieces and bespoke hardware from the Select program. On October 22, they'll explore their inspirations with Business of Home editor in chief Kaitlin Petersen in a panel discussion on "The Power of Color." For a recap of that conversation and photos of the finished vignettes, watch this space.
This story is a paid promotion and was created in partnership with Wildwood.
Homepage image: A multicolored bevy of single-drawer beveled side chests with nickel hardware | Courtesy of Wildwood