"Rick Owens. Subhuman Inhuman Superhuman" debuts at La Triennale di Milano today. The first-ever retrospective for the boundary-busting furniture and fashion designer is curated by the subject himself, with garments, accessories, furniture, graphics and publications from throughout his two-decades-plus career.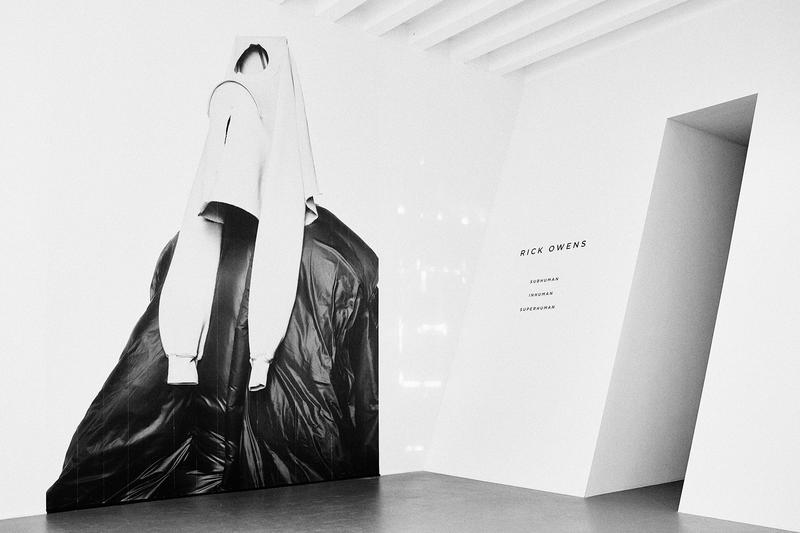 "I wanted to take what a dismissive world might mock and create something fine, empathetic, kind and inclusive," says Owens. "If I could ever so slightly blur the rigid parameters of what is considered beautiful or acceptable in our generation, I will have fulfilled any potential I had to make any positive contribution to this world."
The hallmark piece of the retrospective is a sculptural installation which, the museum notes, takes "the form of a giant earthwork composed of concrete, lilies, Adriatic sand and his own hair, [serving] as a metaphor of the eternal, primal creative drive that pushes humanity forward for better or worse."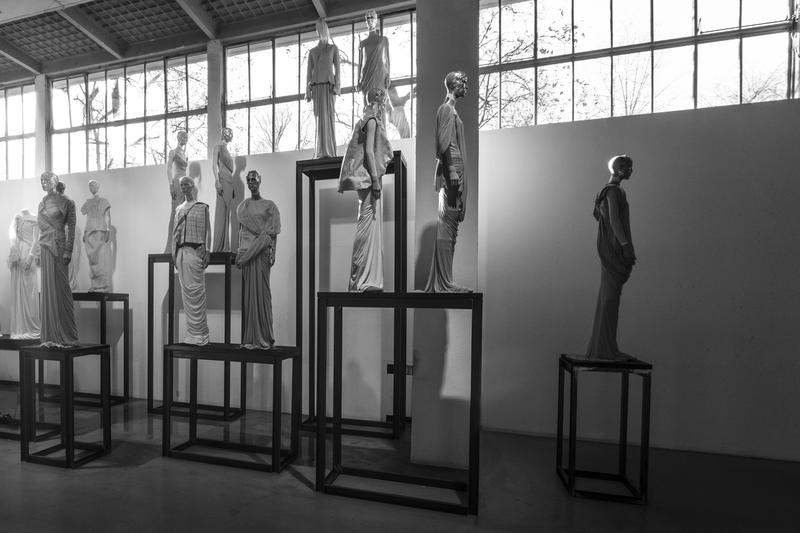 Southern California–born Owens launched his eponymous fashion line in 1994; his furniture collection, whose hallmarks include raw plywood, marble and moose antlers, was released in 2005 and has since been exhibited at Los Angeles's Museum of Contemporary Art and Paris's Musée d'Art Moderne. Among his honors are the Cooper-Hewitt National Design Award for fashion design, the Fashion Group International Rule Breaker Award, the Perry Ellis Award for Emerging Talent and the Lifetime Achievement Award by the Council of Fashion Designers of America.
Presented by Eleonora Fiorani, the curator of the fashion department at Triennale di Milano, the exhibit will run until March 25 of next year. Triennale is a design and art museum located in Milan, Italy. Some of its current exhibits include Ettore Sottsass's "There Is a Planet," running until March 11; and the upcoming "Collection of Questions About Contemporary Living," an experiential exhibit about home design and "999 possible ways to live," which will run from January 12 through April 2.