Running until April 2 at the MOCA Pacific Design Center, "Rick Owens: Furniture," chronicles the multidisciplinary designer's recent furniture, large-scale sculptures and videos, alongside pieces by the late artist and musician Steven Parrino.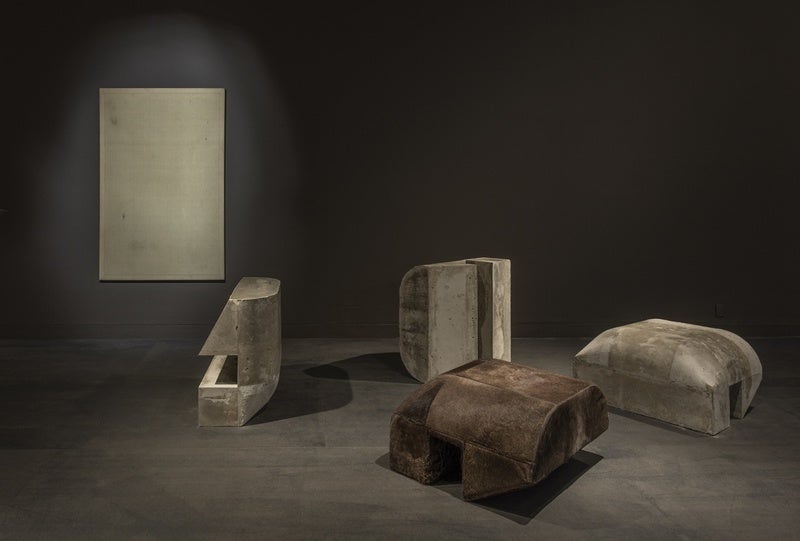 MOCA explains of Owens's work and influences: "Best known for the iconic, eponymous clothing label he started in Los Angeles in 1994, Owens has consistently drawn inspiration for his fashion collections and sculptural furniture from a vast array of art historical sources that span modernist design, brutalist architecture, monochrome painting, minimal art, and avant-garde dance. His radical and spectacular runway shows function as a form of performance art and often call into question preconceived and culturally constructed notions of beauty promoted by the very fashion industry in which he works. Since 2007, Owens has applied a punk and anarchist sensibility to furniture design as well, creating brutal and elegant forms out of marble, alabaster, bronze, ox bone, leather, concrete and plywood."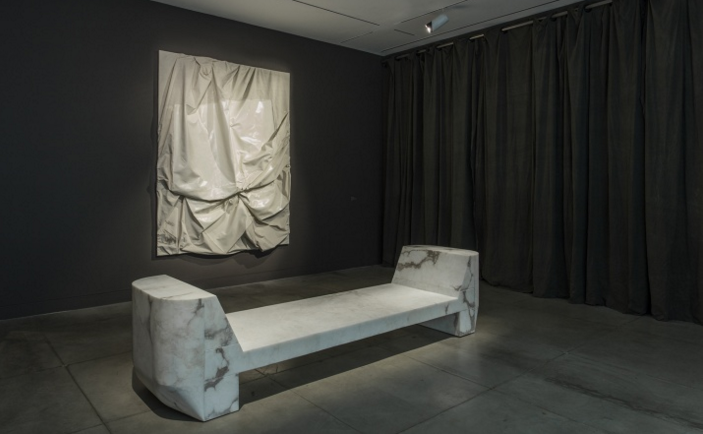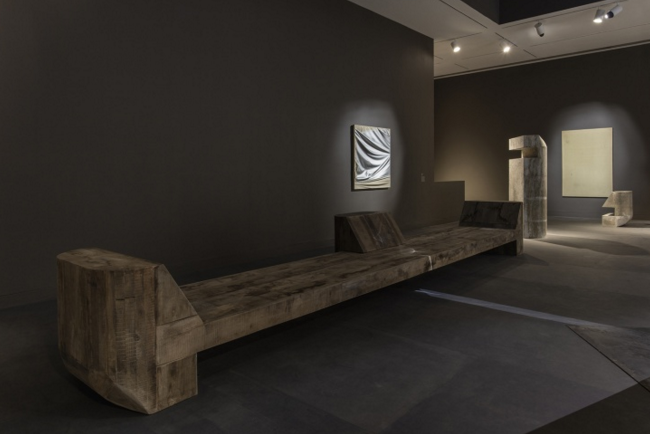 The exhibit conveys the designer's interest in aligning his own work with other artists', including paintings by Parrino. It was organized with Michèle Lamy, Owens's partner and his collaborator on the furniture line.