The Local Vault, the Connecticut-based online home furnishings consignment platform, is ceasing operations. In an email sent today, CEO and co-founder Patricia Espinosa informed consignors that the site would continue to sell pieces throughout April, but would shut down on May 1.
The closure doesn't reflect a drop-off in sales, Espinosa tells Business of Home. In fact, last year was the platform's best ever, with a 15 percent increase in overall revenue. But in the same period, she undertook a pricey marketing push and began an expansive transition of The Local Vault's underlying tech platform.
The goal was to take a short-term risk in order to grow the business and attract outside investors. But as the economy worsened throughout 2022, investment dollars grew scarce and the cost of the tech transition mounted. In recent months, Espinosa says The Local Vault was close to a deal with a large brand (whose name she declined to share, citing a confidentiality agreement) but a final agreement failed to materialize.
"We've always been a self-funded company; we've always run it pretty tight and close—but we weren't able to absorb those challenges," says Espinosa. "As we were going into other markets [in the U.S. outside Connecticut], we found there was a huge need for our services, and we had a lot of success. We just weren't successful in raising external capital, and we had built the business intending to do a raise."
Why shut down the site rather than run it as a pared-down operation? Partly because of financial logistics—"the profitability doesn't really kick in until you get to a certain scale," says Espinosa—and also to allow the company to go out on a good note, with all consignors covered. "We've built our business on our reputation, we've built up this trust, and we still want people to be positive about The Local Vault—and I think a lot of people will be," she says. "If it's going to end, I want it to end gracefully."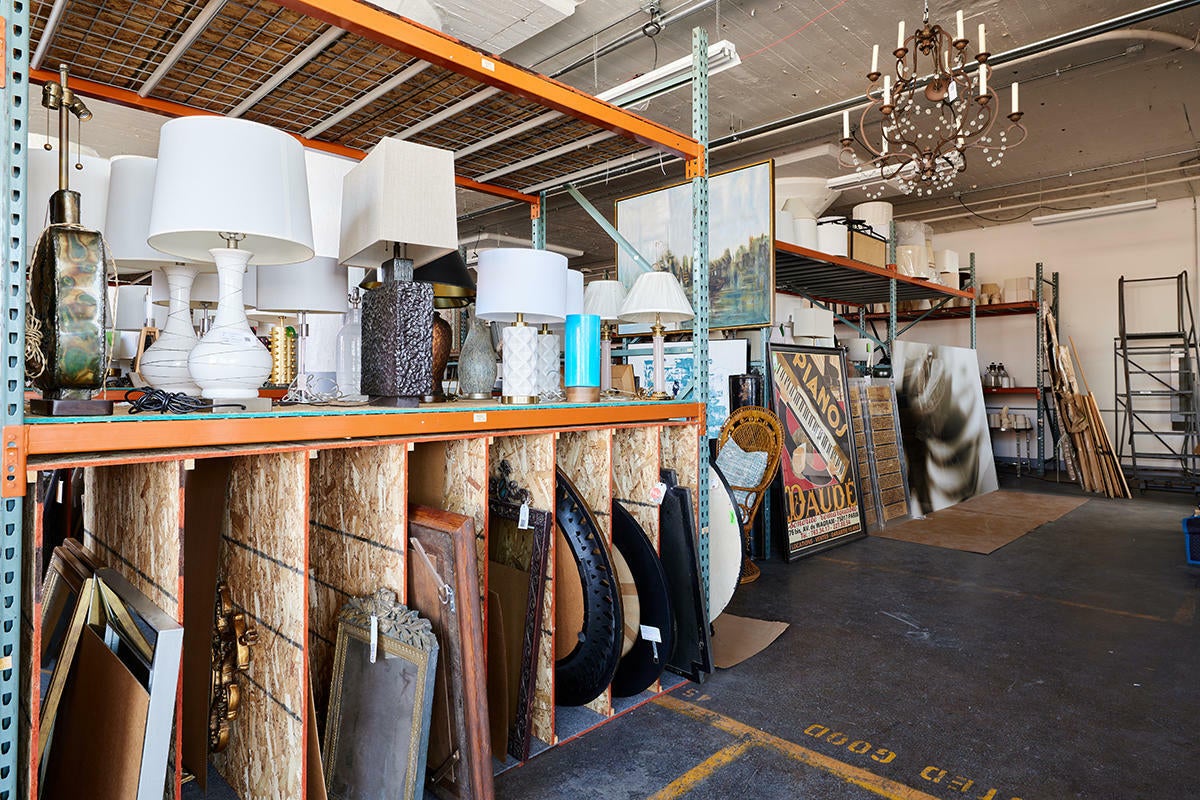 Courtesy of The Local Vault
Founded in 2014 by Espinosa alongside Julie Rubich, Betsy Perry and Joannie Buhrendorf, The Local Vault began with an investment of $250,000. Over time, the site grew in size and expanded beyond Greenwich into other markets, including Southeast Florida. The site's business model focused on high-end home furnishings and attracted designers as a key audience, offering collections curated by the likes of Ariel Okin, Alexa Hampton and Meg Braff.
Throughout its near decade in business, The Local Vault was able to provide a curated resale process for many designers facing unique circumstances—including one in need of some emergency historic preservation. "In Boston, a designer's client had two apartments in the Mandarin Oriental that were being combined, and all of this great vintage lighting was going to be demolished," recalls Espinosa. "She called us, and we were able to rescue them. … It was gratifying to be able to give so many things a second chance."
Looking ahead, Espinosa is hopeful that, when the economy turns, an investor might yet emerge to fund The Local Vault's next chapter. "I don't know what the future holds, but we have a solid business model and good expansion plans," she says. "We've been at it for a while, fine-tuning the model and figuring out how to make it work. … I'm hopeful that we've built this brand that someone else sees the value in, and that we get a chance to do it again."
Homepage image: Inside The Local Vault's warehouse | Courtesy of The Local Vault