In our March roundup, BOH gathers all the expansions and openings to have on your radar.
SHOWROOM SPOTLIGHT:
Tappan Goes 'Offline' with New Los Angeles Gallery and Show
When Chelsea Neman Nassib and Jordan Klein founded art e-commerce platform Tappan Collective in 2012, they were told the art world would never go online. But eight years later, the pandemic forced many direct-to-consumer businesses—including art galleries—to go digital to produce revenue. Tappan, which was ahead of the curve, used the pandemic to strategize for brand expansion. "In an effort to continue innovating, we became really interested in a physical location and thought about how we could continue to push the boundaries of what it means to experience artwork and how we could create a gallery that actually feels approachable and has a level of discovery," Neman Nassib tells Business of Home (Klein has since left the business). An artist and a storyteller herself, she wanted to create a space where customers could understand how and why the creators make what they do, in a more engaging and accessible interface than the typical "white cube" gallery.
Tappan's first location in Los Angeles embodies this sense of discoverability and relatability. The space mimics a deconstructed living room, broken out into vignettes featuring artwork from Denver-based multidisciplinary artist Shawn Polmo and ceramist Philip M. Soucy. "It still feels like a gallery and it's very neutral, so the artwork can do the talking," says Nassib. "But there are simple, natural elements that make it feel cozy and comfortable, like, 'Oh, I could live with this piece of art,' or 'I understand how that would exist on my shelf or my side table.'" When customers enter, there's music playing and they can find QR codes next to each piece that disclose the price of the artwork, its availability and other works by the same artist. This was an important aspect for Nassib when it came to creating an intimate experience for customers where they don't have to feel judged if they can't afford a certain piece. Similar to browsing records at a music store, the back room of Tappan's gallery is available for customers—by appointment only—to look through the racks and have a "deep, moving, impactful moment with the artwork."
The brand's first physical show is called "Offline," showcasing sculptors and painters who like to focus on form and material, including pieces from Brooklyn-based mixed-media artist Fanny Allié, Kentucky-based sculptor Crystal Gregory and Brooklyn painter Fei Li. On display until April 10, the artwork will be rotated frequently to give customers the chance to "discover something that [they] can actually walk home with," says Nassib. "We were really excited to [create] a much more tactile experience, so people can really understand the quality and the texture of the artwork in a way that's harder to register online."

8200 Melrose Avenue, Los Angeles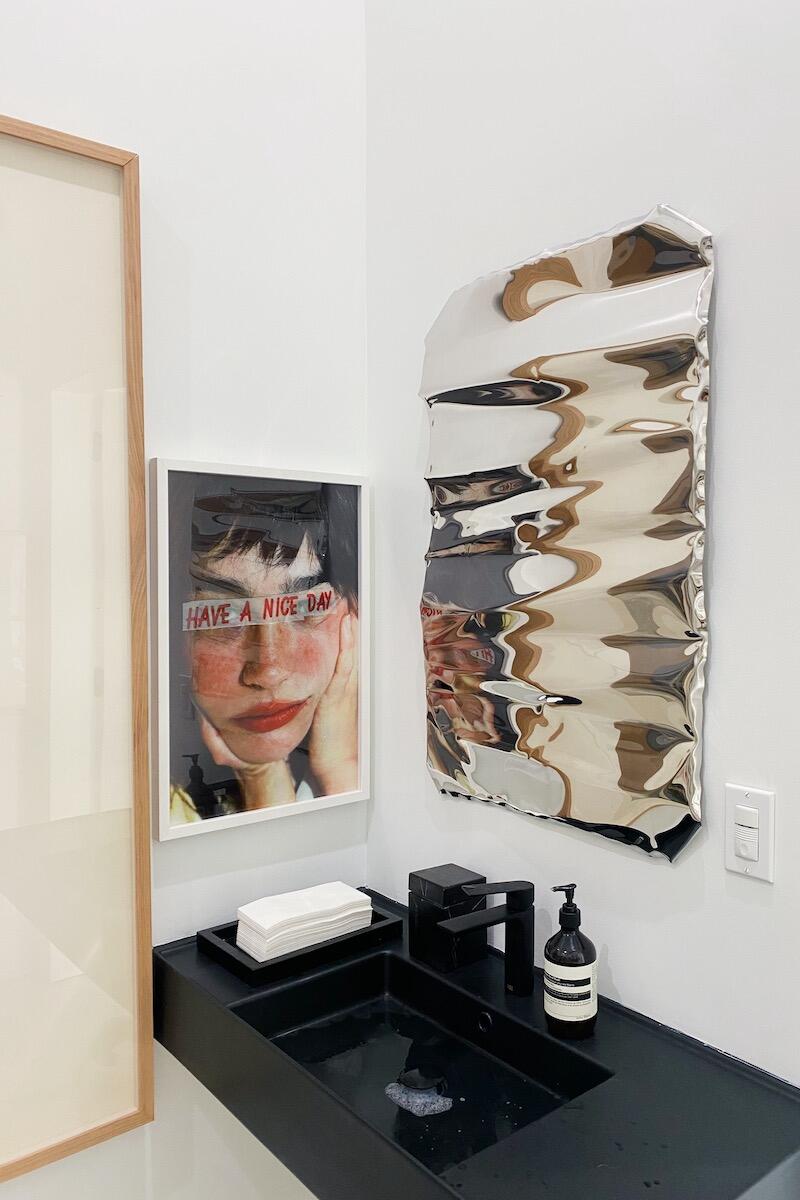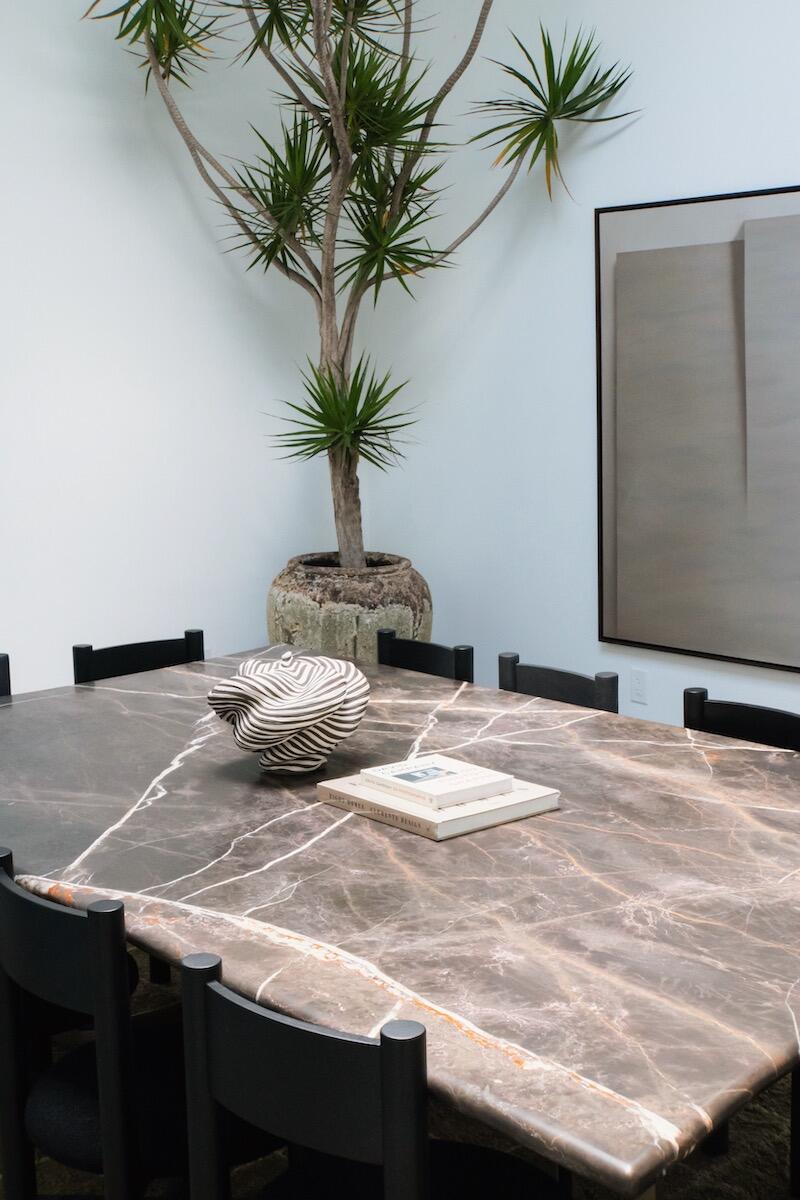 CALIFORNIA
Danish kitchen design brand Reform debuted a showroom in downtown Los Angeles. The company continues to expand its footprint in the U.S. market with this new space, which features kitchen furniture by international designers and architects, including the Copenhagen-based Bjarke Ingels Group and Norm Architects, Belgium-based brand Muller Van Severen and French architect Jean Nouvel.
767 South Alameda Street, Suite 192, Los Angeles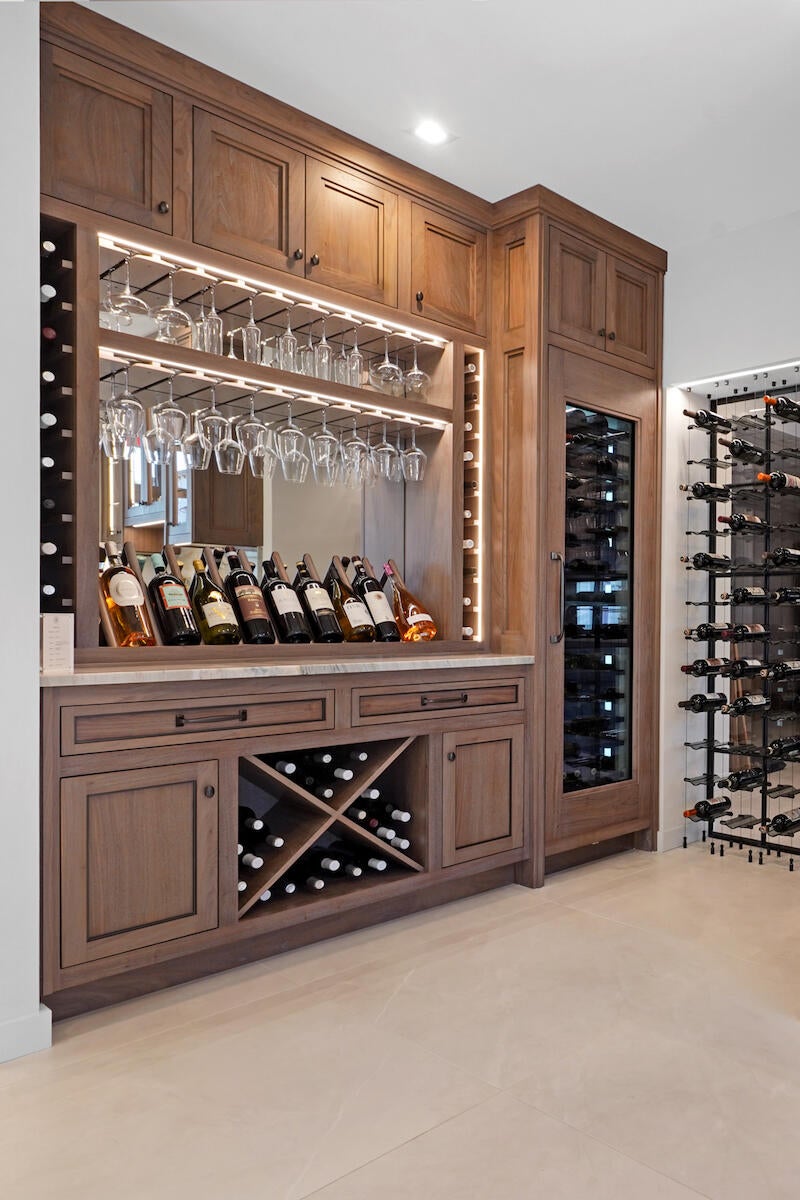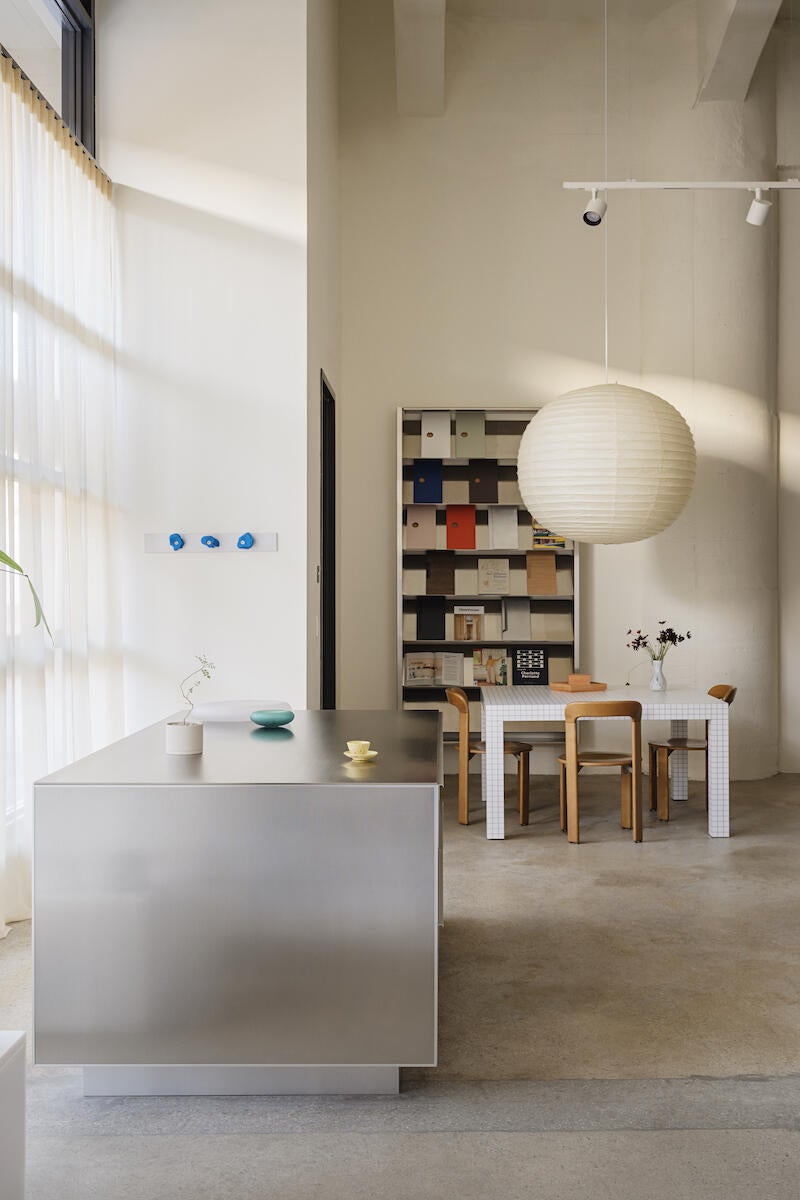 FLORIDA
Toronto native and interior designer Alexandra Naranjo opened her first showroom and studio in West Palm Beach. Located in the city's expanding design district, the 1,400-square-foot space (fit with an alfresco patio) will be divided into retail, conference and work areas, featuring collections from brands like bespoke ornamental ironwork and millwork atelier Art Boulle and Transylvanian wallcovering and lighting manufacturer MindTheGap.
4209 South Dixie Highway, West Palm Beach
Kitchen design company Bakes & Kropp debuted a 2,500-square-foot showroom in West Palm Beach. Showcasing the company's custom capabilities for kitchens, pantries, vanities, wine cellars and libraries, the space serves as a look at the brand's full scope of designs in a wide range of coastal styles.

3085 South Dixie Highway, West Palm Beach
Modern furniture retailer Design Within Reach opened a studio in downtown West Palm Beach. The 6,220-square-foot space will feature rich wood paneling and travertine mosaic tiles that recall Palm Beach's natural landscape as a backdrop to its assortment of iconic pieces.

701 South Rosemary Avenue, Suite 113, West Palm Beach
MARYLAND
British paint and wallpaper manufacturer Farrow & Ball relocated its Washington, D.C., showroom to Bethesda. The 1,183-square-foot space will feature the brand's entire 132-color palette, and offer color consultations and decorating advice.
7118 Bethesda Lane, Bethesda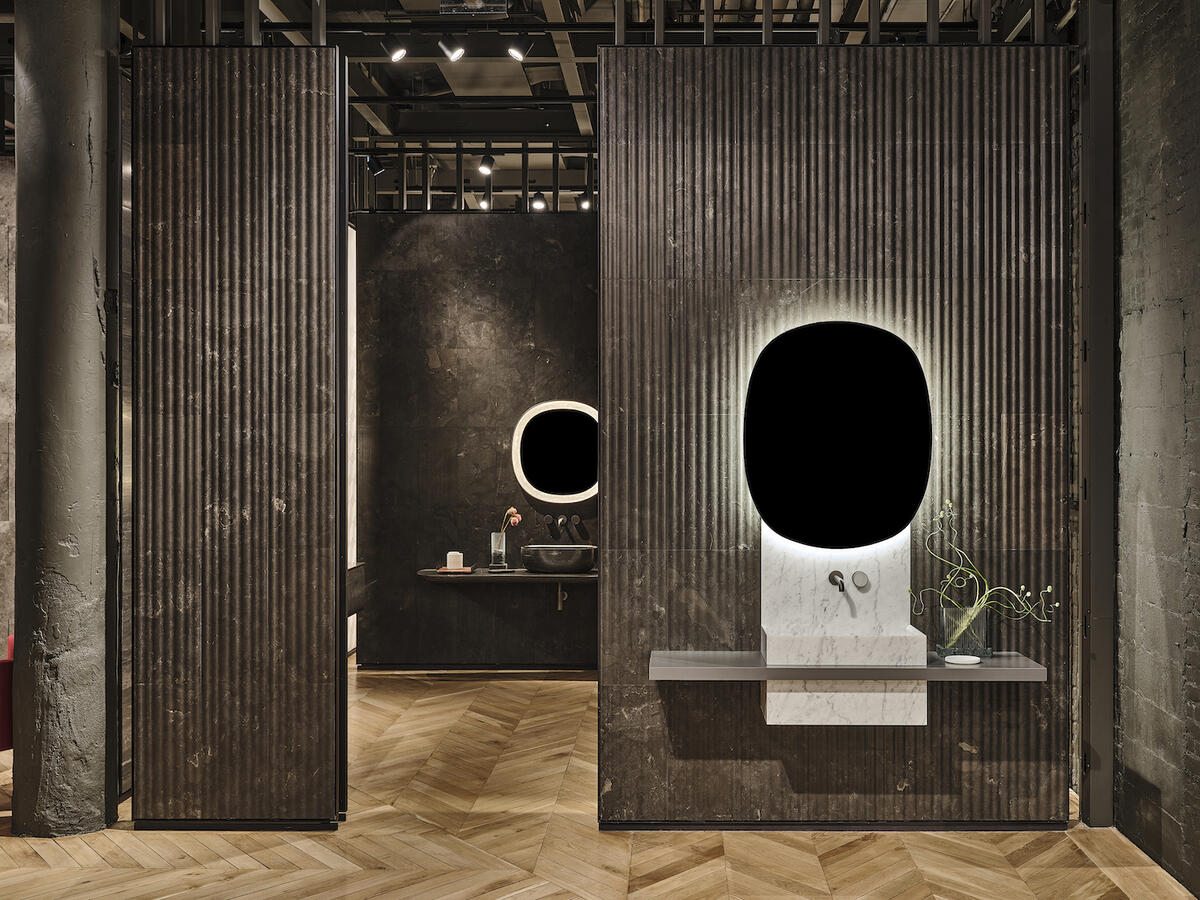 NEW YORK
Italian natural stone brand Salvatori premiered a flagship showroom in SoHo, which will serve as the headquarters for the company's U.S.-based team. Designed by international design studio Yabu Pushelberg, the showroom is the brand's third stand-alone global destination, following Milan and London, and will feature a custom modular wall panel system that allows the space to transform from one open-concept area to a series of rooms and vignettes. The 6,400-square-foot showroom will feature Salvatori's wall and floor finishes, bathroom fixtures, seating, lighting, outdoor furniture and home accessories, with the front area serving as a decor and accessories boutique.
102 Wooster Street, New York
Lladró debuted a new store in New York's Meatpacking District. It is the first U.S. outpost created in the heritage porcelain brand's new retail format, which combines product displays with VR experiences showcasing the craft processes behind its sculptures, lighting, home fragrances and jewelry. With interiors conceived by Spanish designer Carmen Baselga Taller de Proyectos in collaboration with the brand's team of store engineers, the space invites visitors to pass through a series of arches to view its vignettes, which are enhanced by the use of multisensory features, like the sounds of birdcalls in one tropical scene.

435 West 14th Street, New York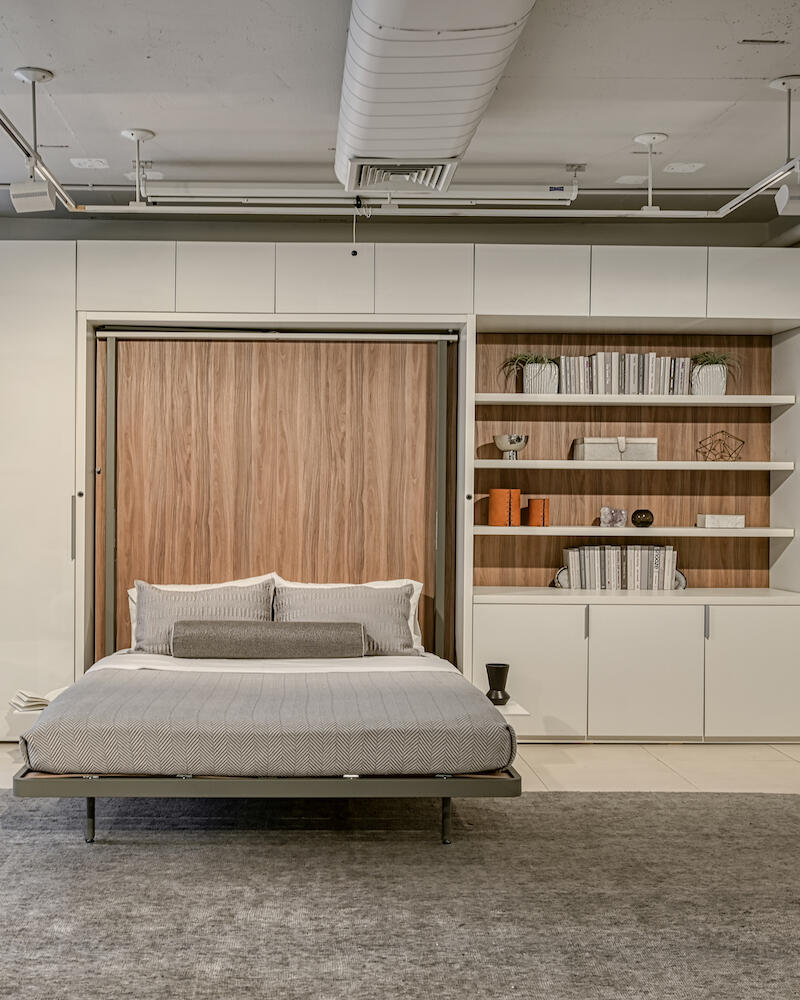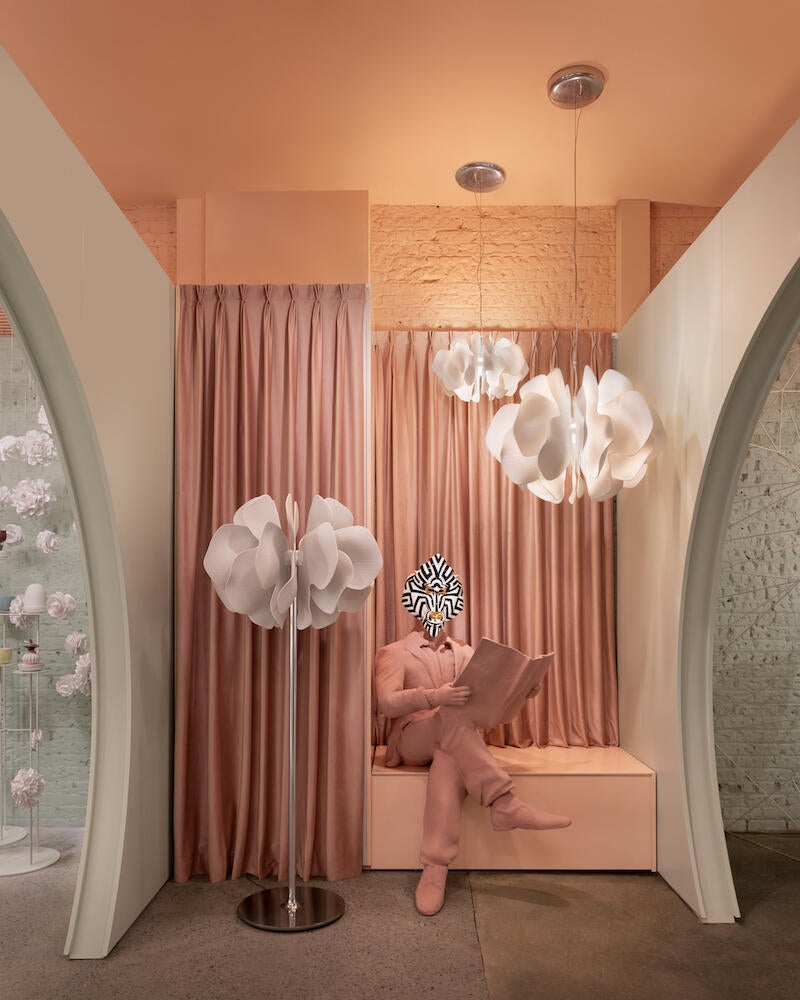 Multifunctional furnishings company Resource Furniture renovated its flagship space in Midtown. The 4,366-square-foot showroom is the company's largest to date, featuring the brand's newest wall beds, transforming tables, sofas, dining chairs and custom home bars, desks and cabinetry.

969 Third Avenue, Fourth Floor, New York
NORTH CAROLINA
Custom furniture company Coley Home opened its first showroom in Charlotte. Located in the Wesley Heights neighborhood, the 1,500-square-foot space features upholstered and slipcovered swivels, sofas, sectionals, dining chairs, beds and accent pieces. Customers can purchase made-to-order pieces in more than 80 fabrics and buy furnishings off the floor at a discount.
2132 Thrift Road, Suite C, Charlotte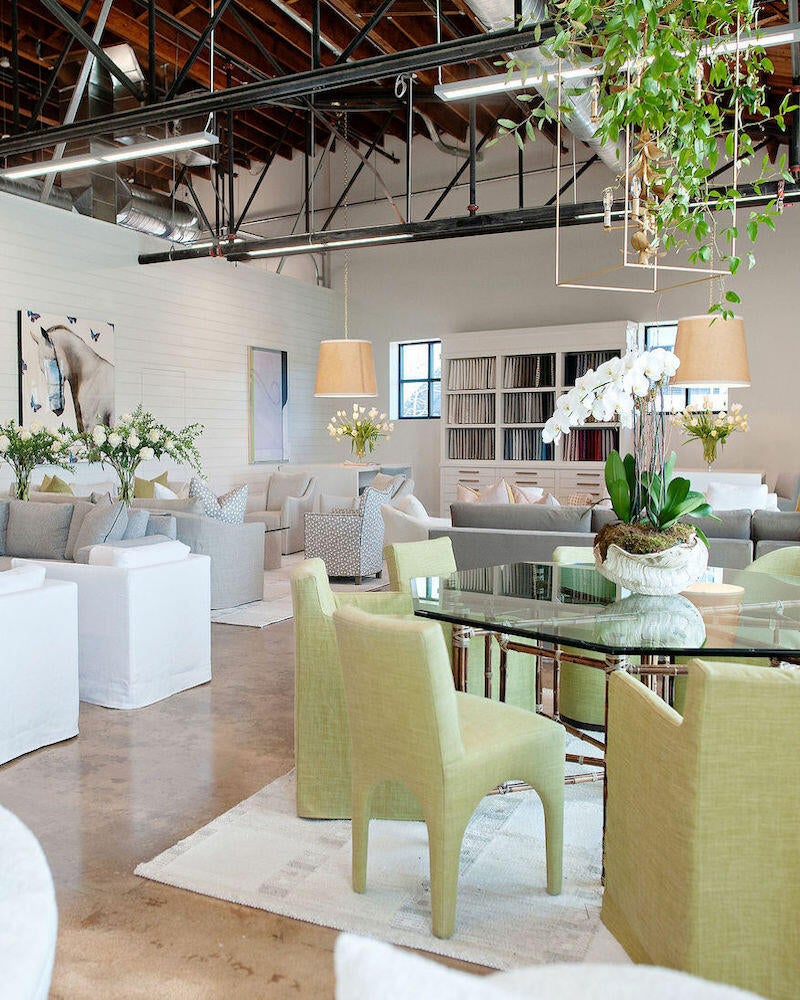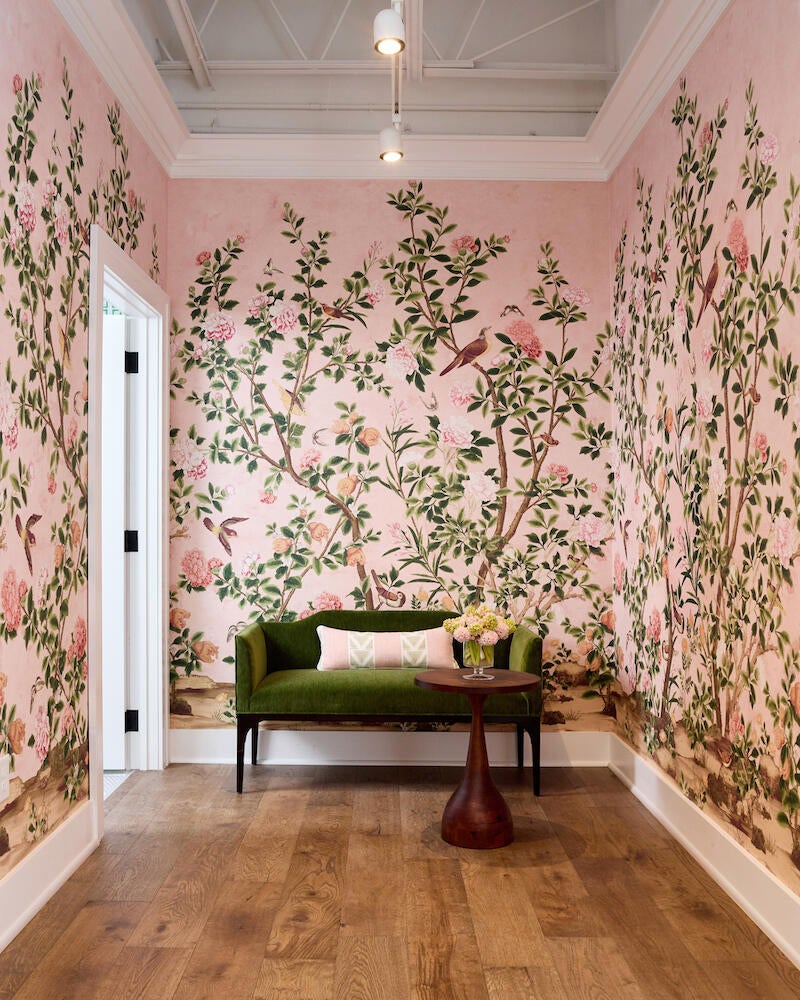 TEXAS
New Jersey–based fabric, wallcoverings and furniture brand Thibaut debuted a space in the Dallas Design Center. The 5,000-square-foot showroom features the company's full assortment of Thibaut and Anna French fabric and wallcoverings, a selection of Thibaut Fine Furniture and a variety of unique art and accessories from its partners, including Arteriors, Dunes and Duchess, and Reprotique.
1025 North Stemmons Freeway, Suite 200, Dallas
Homepage image: Tappan's first location in Los Angeles embodies this sense of discoverability and relatability | Tappan Collective