South Korea's new furniture and homeware store, The Life, has launched, posing an alternative to IKEA in the country. Conran + Partners is behind the new concept store, a 3,200-square-foot space outfitted with more than 5,000 homeware products.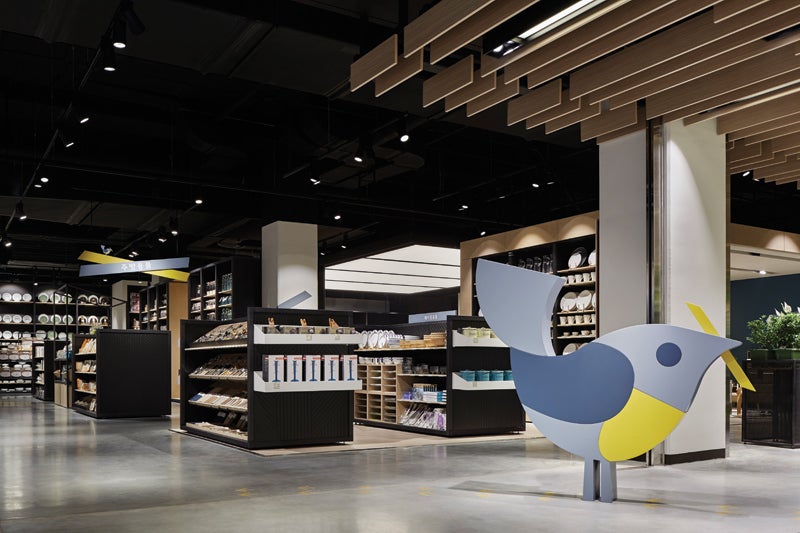 In a recent interview with SBID, Simon Kincaid, director at Conran and lead designer for the project, explains the charge to "take on IKEA" and describes the space's concept. "The nest concept has been interpreted in many ways across the store, including woven screens, black wire mesh, milled patterned timber, an arched entrance and a central sculptural feature display," he says.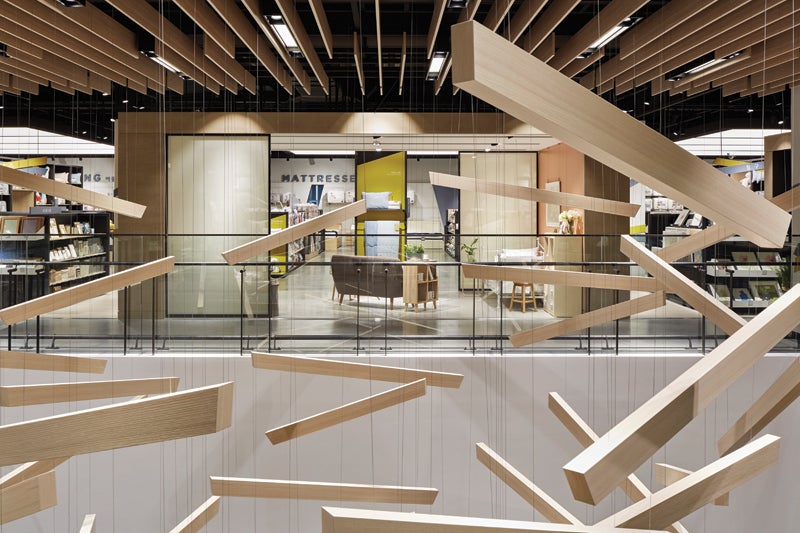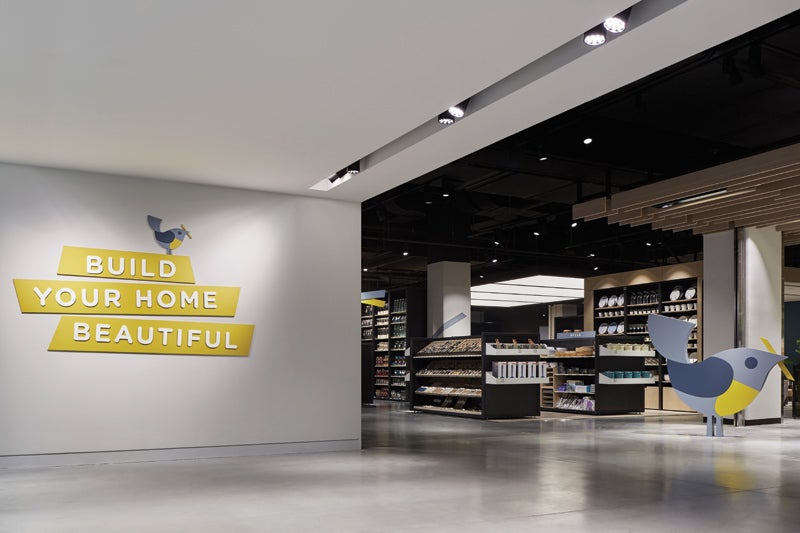 "The bird icon, a bold, graphic and simple design, represents the customer selecting items to 'build its home beautiful,'" Kincaid adds. "It accompanies the new brand logo and is applied in various contexts throughout the store. The Life's core values represent simplicity, sustainability and approachability, which is demonstrated in the visual brand, material palette and detailing."
The project was a finalist in the Retail Design category of the 2016 SBID International Design Awards.