The SoHo Design District has welcomed nine new companies over the past few months to its roster of high-end furnishing companies, most recently the MoMA Design Store, which joined earlier this month. Eight other new additions made their debut during NYCxDesign, including: Driade, Hästens, Lee Broom, Original BTC, Rich Brilliant Willing, The Rug Company, Toscoquattro and Valcucine. The concept is a forward-thinking one—leveraging the power of the community to increase sales and traffic. Dahlia Latif, president and cofounder of the organization, discusses how it came to be.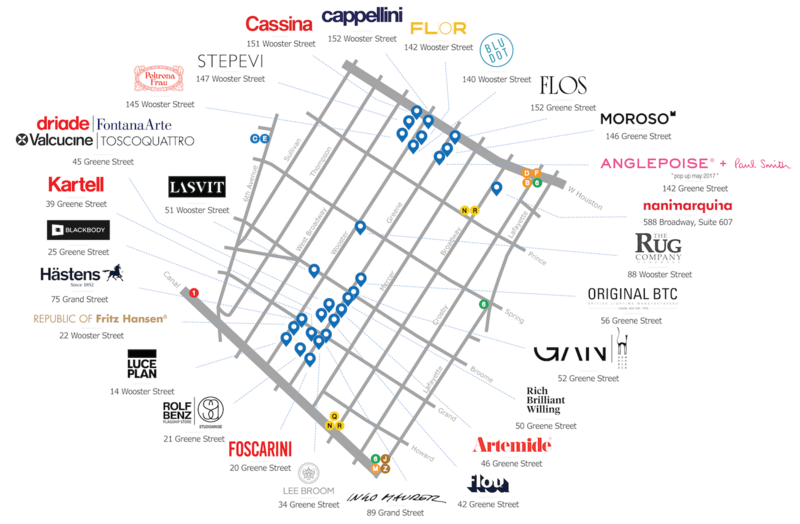 Latif, who is currently vice president of sales/marketing at the Italian Creation Group, has been in the high-end lighting and furniture industry for 17 years, but didn't set out to become the founder of the nonprofit; it came about organically. A few years ago at a party, multiple owners and directors of SoHo showrooms approached her because their leases were ending and they didn't know how to move forward with rising rent costs. She suggested reaching out to their neighbors and was surprised when they said they didn't know them.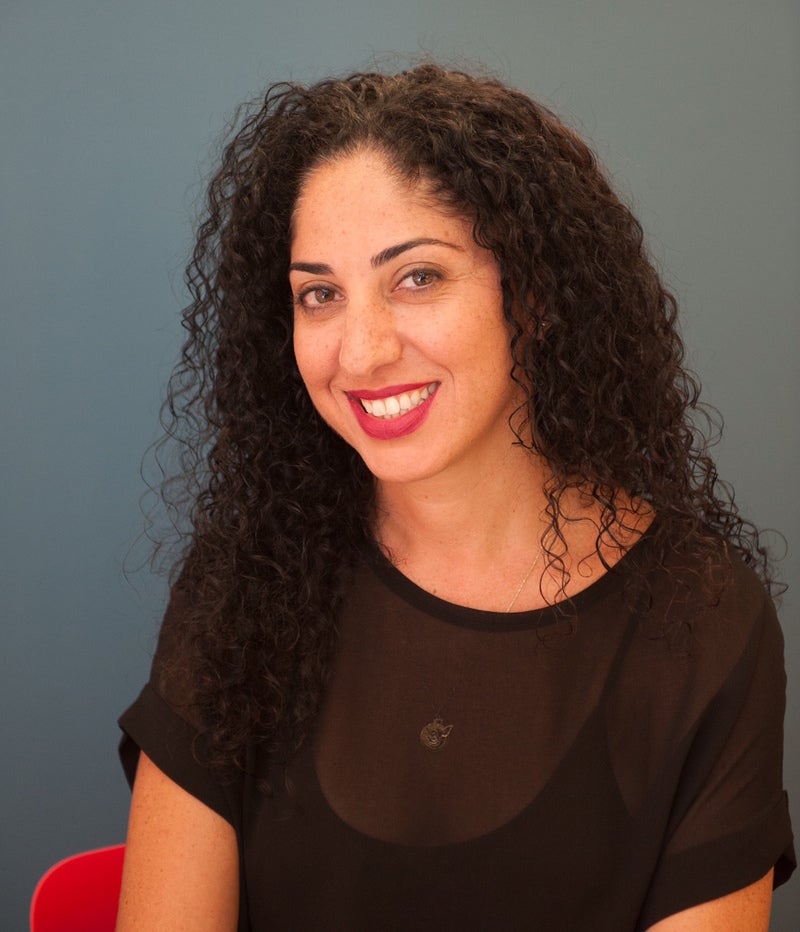 "The brands have been here for years—some up to 30 years—and it's too bad that they didn't have a network and weren't connected to get together to support each other," she explains.
Latif organized an informational meeting with some of the top brands to discuss the real estate issues, primarily rent costs. Word spread, and other companies, even those without pressing rent concerns, also attended. While they weren't able to solve the problem in a single meeting, they did discover the importance of opening up dialogue. They decided to meet again.
"I said, 'You know, you're all here together doing the same thing. You're marketing to the same people, you're advertising in the same spaces, reaching out to the same clients and hosting events at the same time of year. So, why not share in some of these costs and efforts and initiatives—do things as a group, instead of everything individually?"

The brands have been here for years—some up to 30 years—and it's too bad that they didn't have a network and weren't connected to get together to support each other.
The companies decided to meet monthly to discuss ideas and plans. Their efforts spread via word of mouth, and other companies in SoHo continued to attend the meetings. They developed a year-long program of events and initiatives and split costs among themselves.
Officially launched in 2015, the first major initiative as an organization was developing a printed map with showroom locations and contact information; the area was constantly changing with openings and closings. A few years later, Latif has seen stabilization in the area and doesn't know of any design brands that have left since the SoHo Design District was formed. A bonus for them as opposed to the area's many fashion brands: design showrooms don't need to rely on foot traffic because they are trade-focused.
But they also wanted to align with NYCxDesign, to bring people directly to the showrooms. During the district's first two years, it organized shuttle buses from the various shows to SoHo. Some of the showrooms that joined before NYCxDesign this year were new to the neighborhood, while others were longtime neighbors who had seen the benefit of joining.
The organization is planning a minimum of four events annually, as well as other smaller partnerships and collaborations throughout the year. Members are not required to participate in each event, and the SoHo Design District will also support individual events showrooms choose to host.
Latif says they have seen a significant difference in the traffic showrooms receive when they participate in a District event, as opposed to an individual event. "It comes at a time when New York is just growing so rapidly, and there's construction everywhere, and that means the trade community is super busy," she says. "They don't necessarily have the time to come for one showroom event."
During the events, the goal of the organization is for attendees to move from one showroom to the next, perhaps visiting a brand they wouldn't have ordinarily or discovering a new one. The District's next event, SoHo Summer Happy Hour, on July 12, fully embraces the concept by giving guests a map of the District to follow and to receive stamps at each location they visit. Those who receive stamps from all showrooms will be entered to win prizes from participating brands.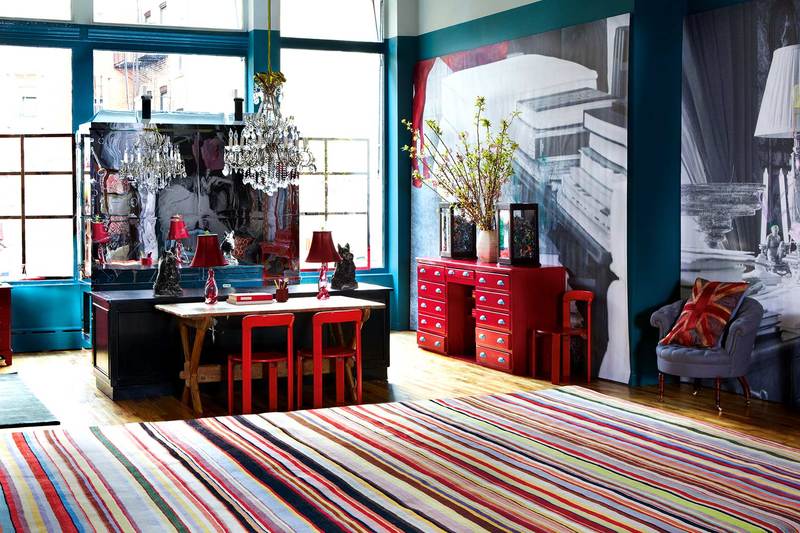 Looking ahead, Latif says they would like to connect more with New York's design schools and students. While the companies offer retails opportunities, many of the brands also have thave their North American headquarters in SoHo; so there are internship and entry level marketing opportunities. She would also like to expand their efforts beyond just the SoHo neighborhood, as most of the member brands are international companies, and bring initiatives elsewhere in New York.
Learn more about the SoHo Design District and its upcoming initatives.