Product Preview is a weekly series spotlighting the latest and greatest debuts in the marketplace. Check back every Friday for what's new and notable.
We're still weeks away from summer, but the latest launches are already sizzling hot. From desert-themed wall murals to scalloped brick tiles, here are 10 standouts from the current round of releases.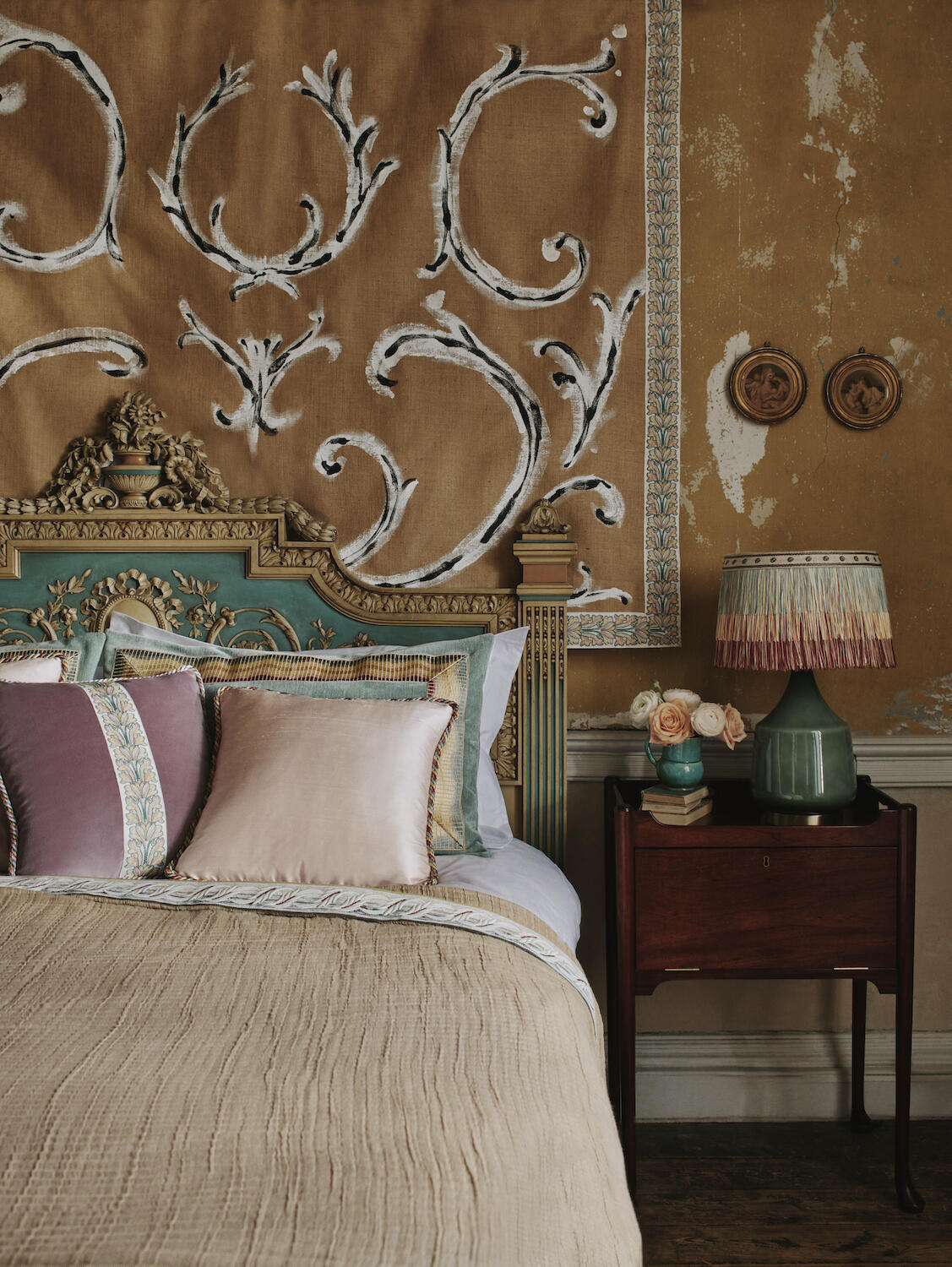 Courtesy of Samuel & Sons
Samuel & Sons unveiled a romantic passementerie collection by Maddux Creative titled Gloriette. The series spans eight fanciful fabric trims inspired by Neoclassical architecture and old-world Florentine mosaics, including Elementi, a mutlicolored tiered fringe, and a delightfully dotted embroidered border dubbed Punto.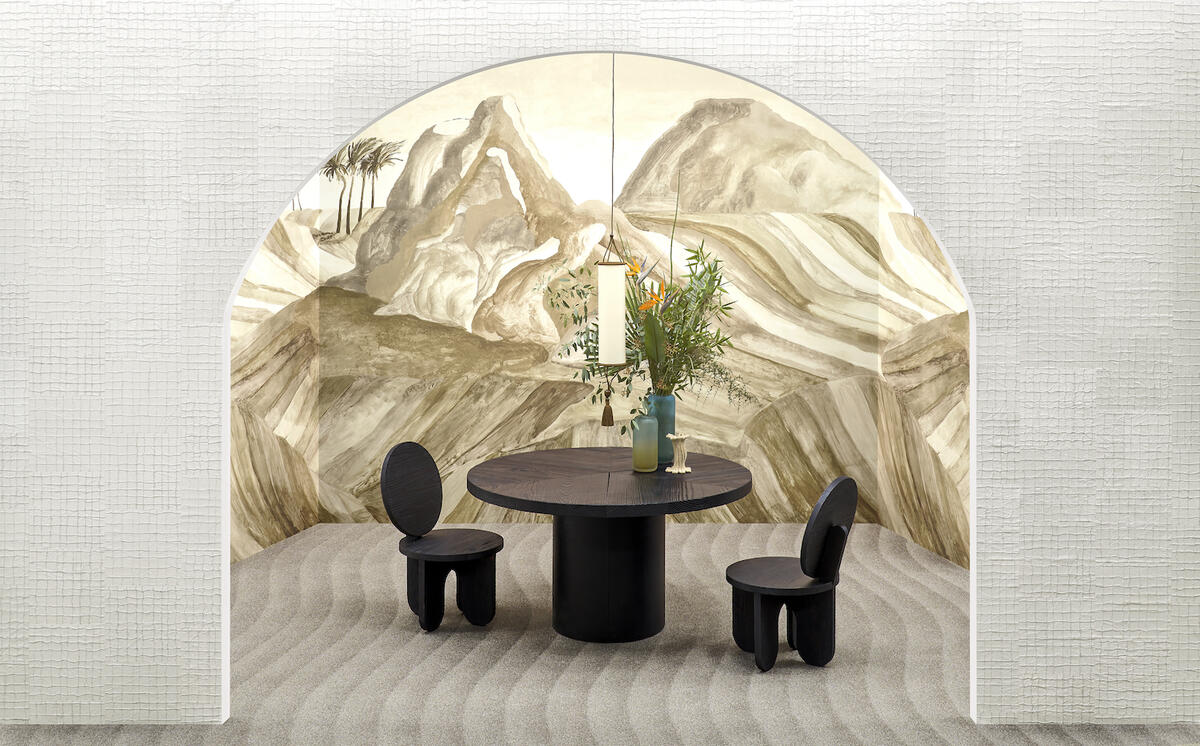 Arte introduced a dreamy, desert-themed collection of wallcoverings called Kharga. Brimming with touchable textures and sandy hues, the series spans seven designs—including murals, prints and weaves—that boast rich earth tones and biomorphic organic motifs, such as the dune-esque Zerzura and the squiggly-lined Bayuda.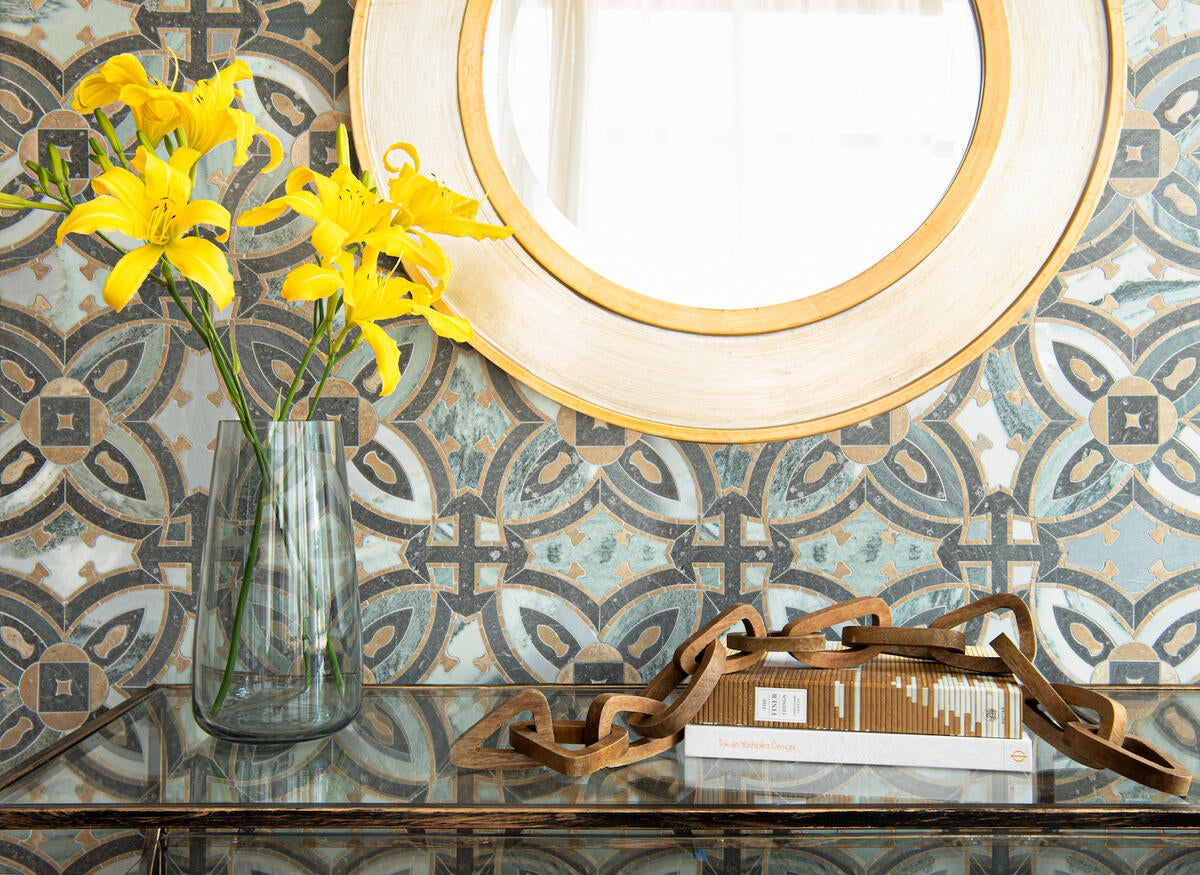 New Ravenna introduced the Counterpoint collection by SoCal designer Paul Schatz. The line offers nine architectural mosaic designs composed of natural stone and Basalto Orvieto, including the graphic grid-patterned Inner Cross and the modern medallionlike Introspective.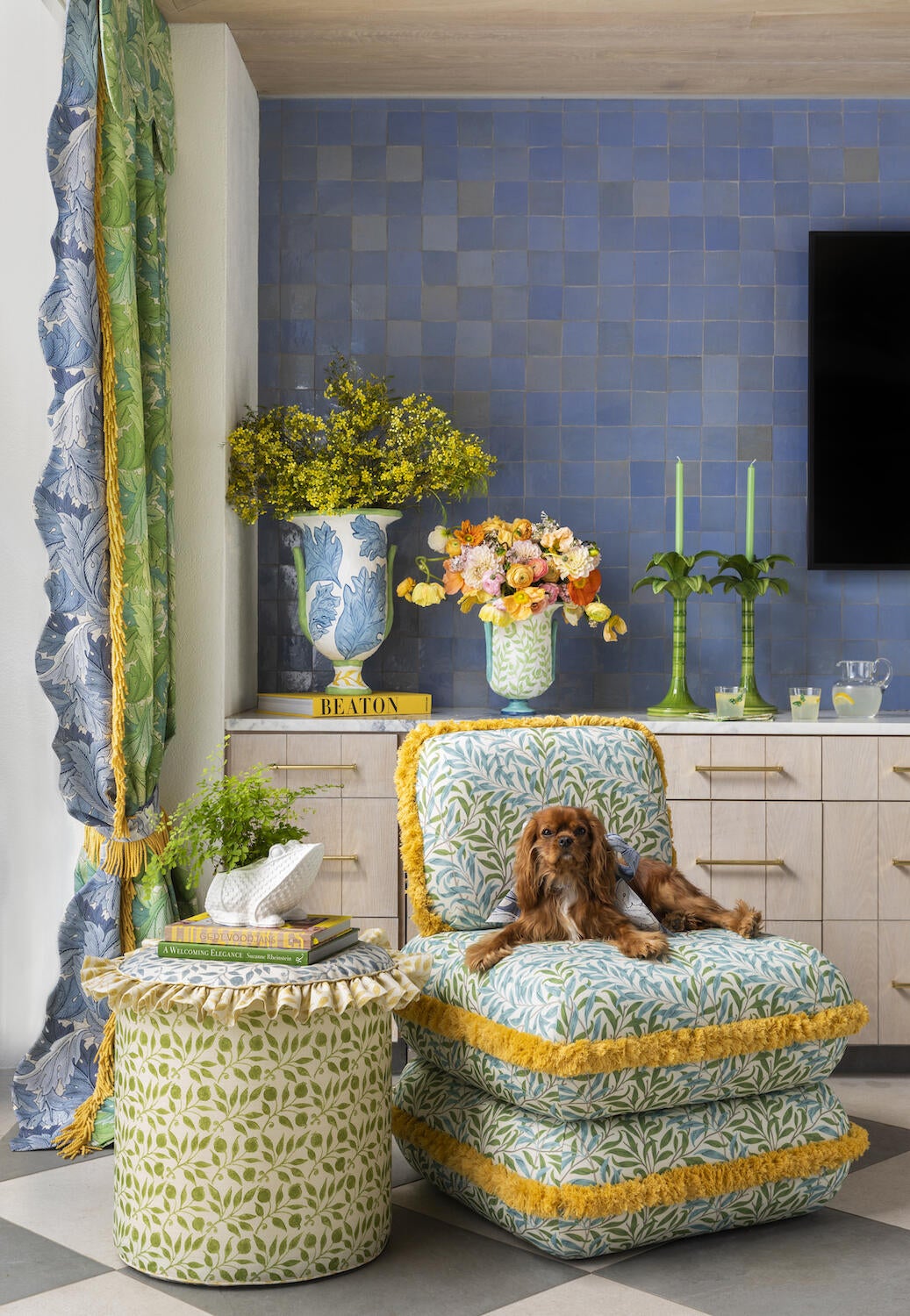 Morris & Co. debuted its first line of outdoor-friendly performance fabrics. The collection features 25 weather-safe fabric patterns pulled from the brand's historic archives, such as the rhythmic Willow Bough, the painterly Rosehip and the beautifully banded Fruit Stripe.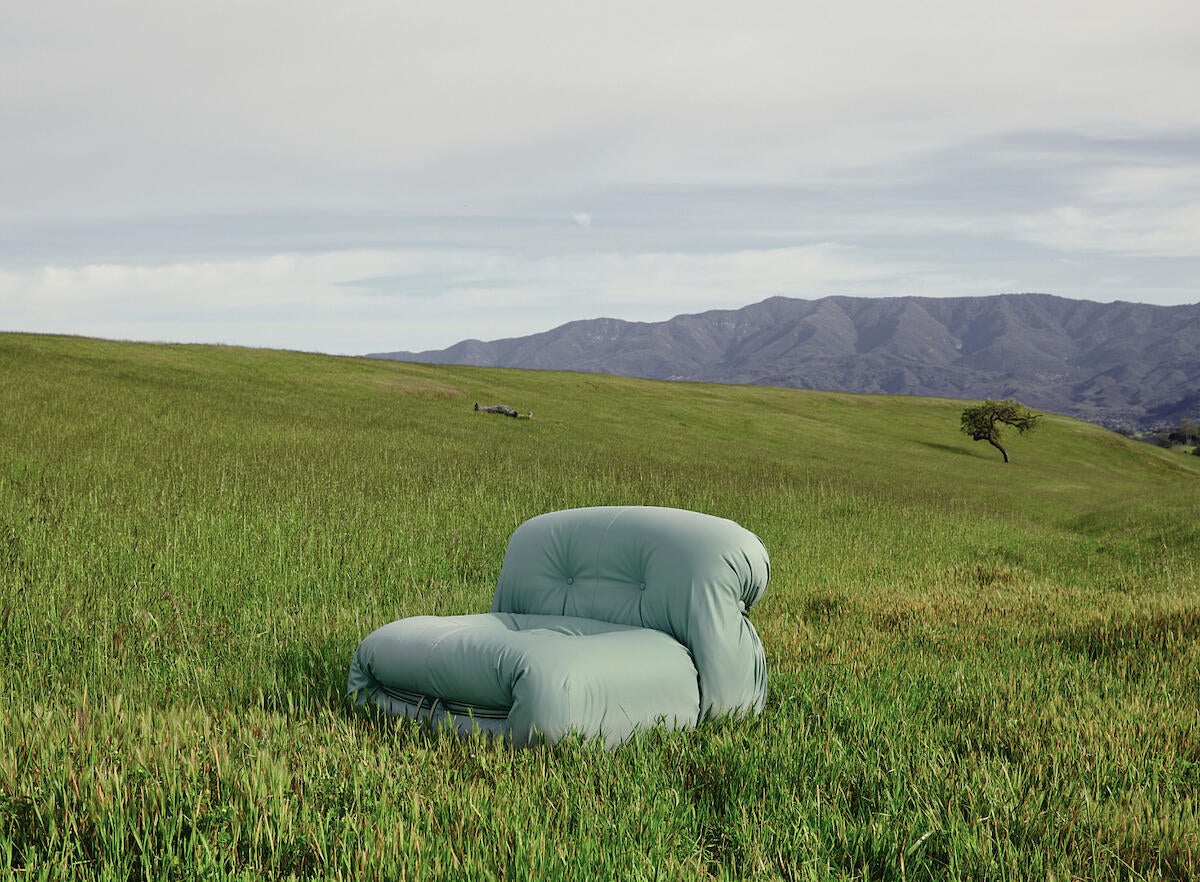 Courtesy of Von Holzhausen
Alternative-materials-focused brand von Holzhausen released a state-of-the-art leather alternative called Replant. The plastic-free, plant-based design is forged from agricultural waste and comes in eight earthy colorways with a smooth, scratch- and stain-resistant matte finish that can be applied to furniture, garments, automobile interiors and more.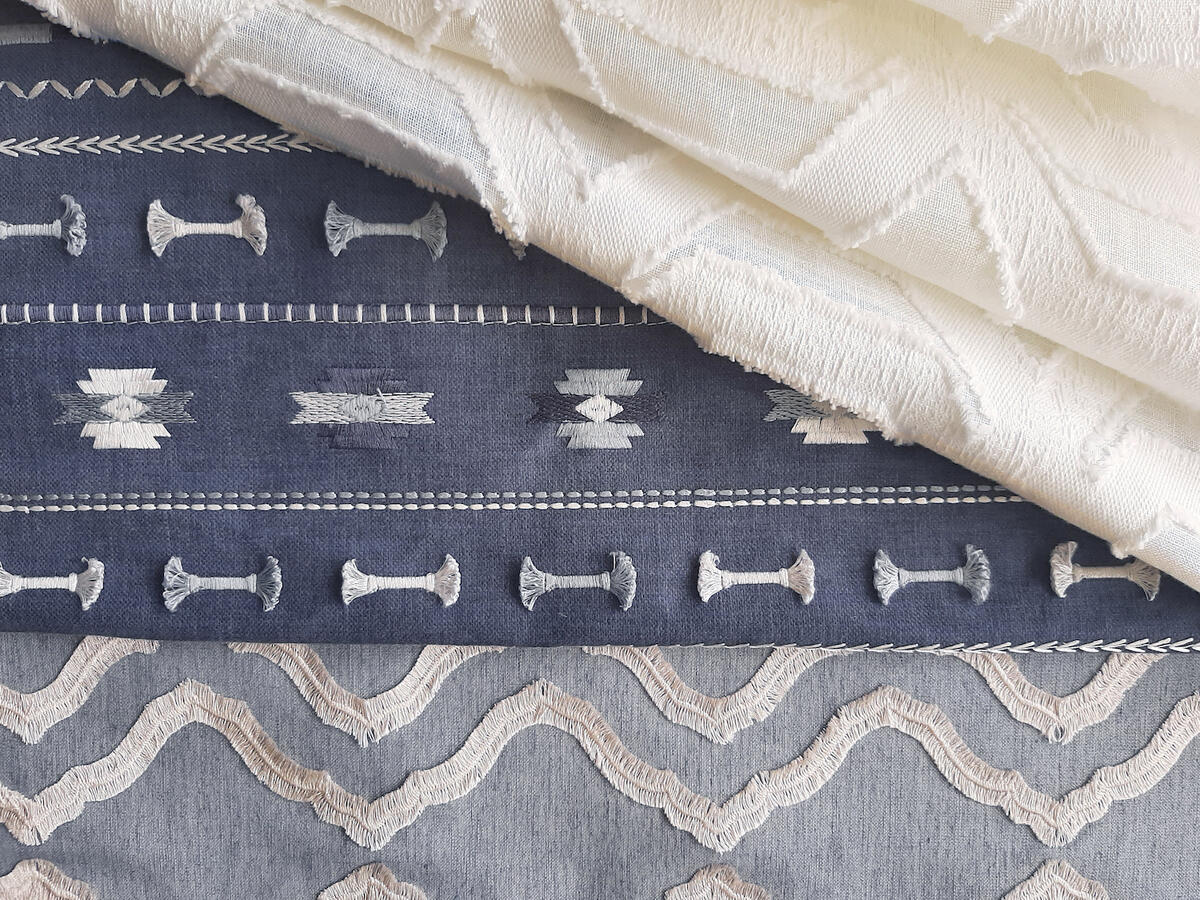 Courtesy of Hunter Douglas and Carole Fabrics
Hunter Douglas is now offering more than 4,000 soft good selections by Carole Fabrics at participating dealers. The expansion spans window fabric, linings, hardware, and panel and drapery styles—including the fringe-filled Follow Me Chambray and the embroidered Put a Bow on It Indigo—all of which can be shipped within 12 days of the original order.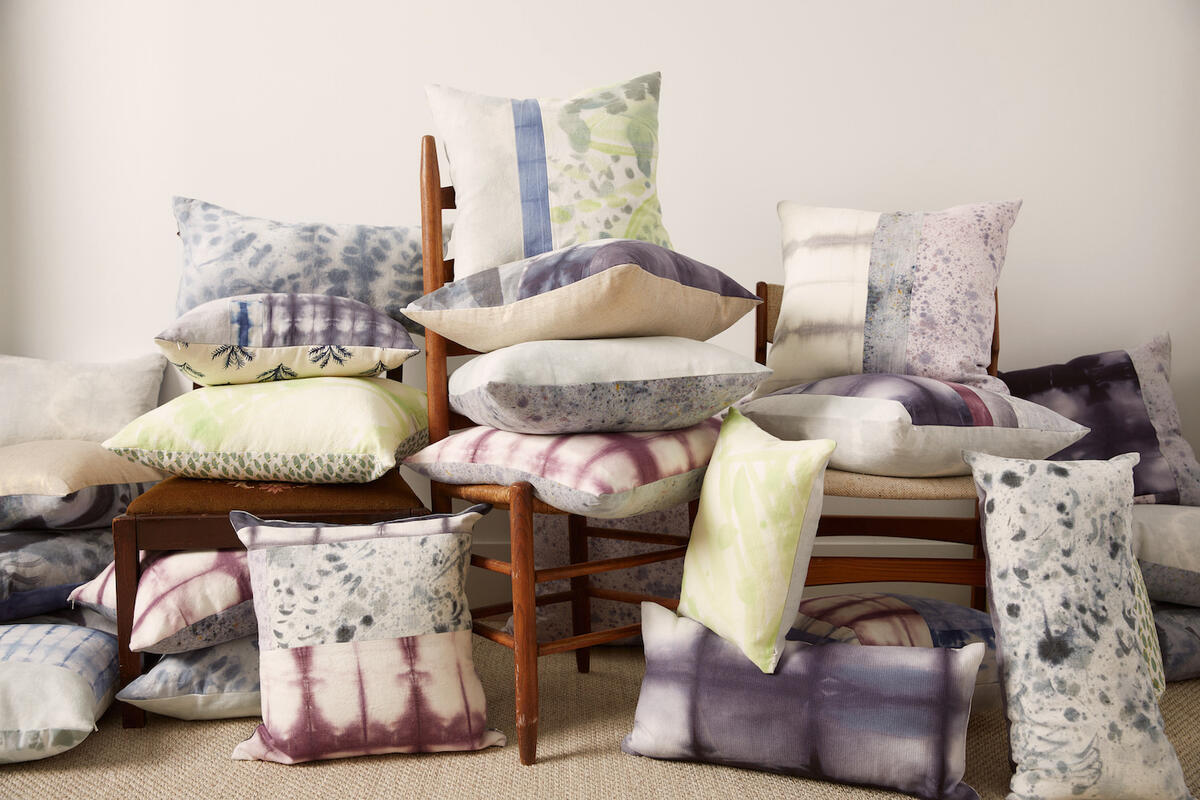 Rebecca Atwood hand-crafted a special-edition series in honor of the brand's 10th anniversary. Available online beginning June 5, the collection features 40 one-of-a-kind throw pillow designs bedecked in hand-painted fabrics and patchwork fronts, ranging from shibori-dyed stunners to speckled, splatter-paint-style beauties.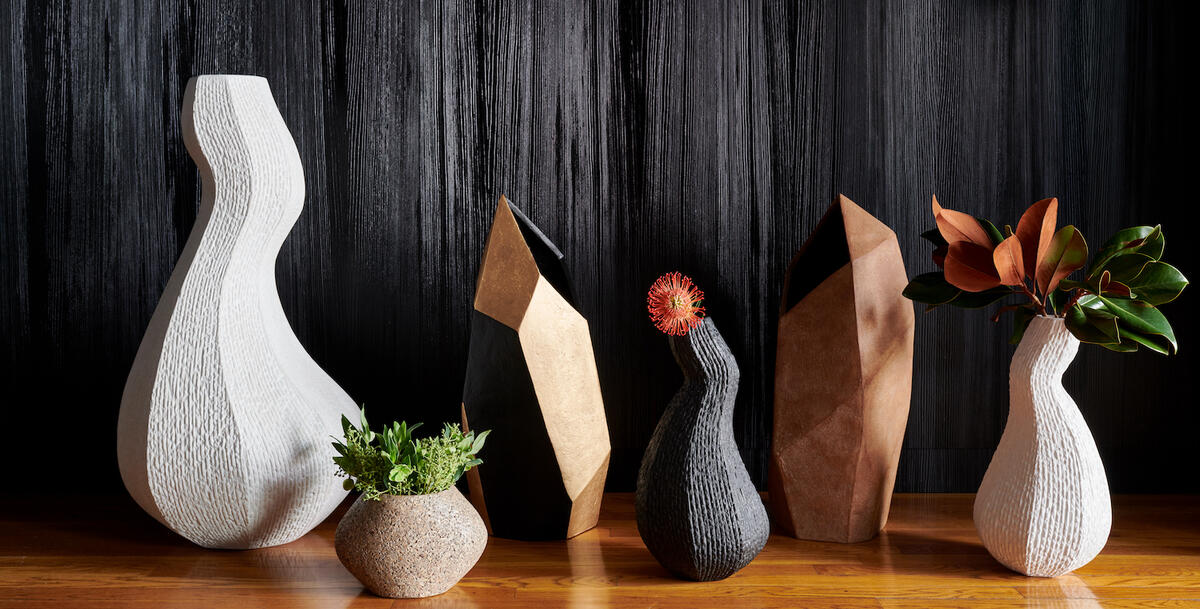 Courtesy of Studio Laurence
Laurence Carr launched a sustainable luxury home goods brand named Studio Laurence. The inaugural capsule collection offers a dozen sculptural, zero-waste vessels made from recycled, cradle-to-cradle materials in collaboration with Nature's Legacy, including the sinuous, dry-stamped Swan and the geometric Stem.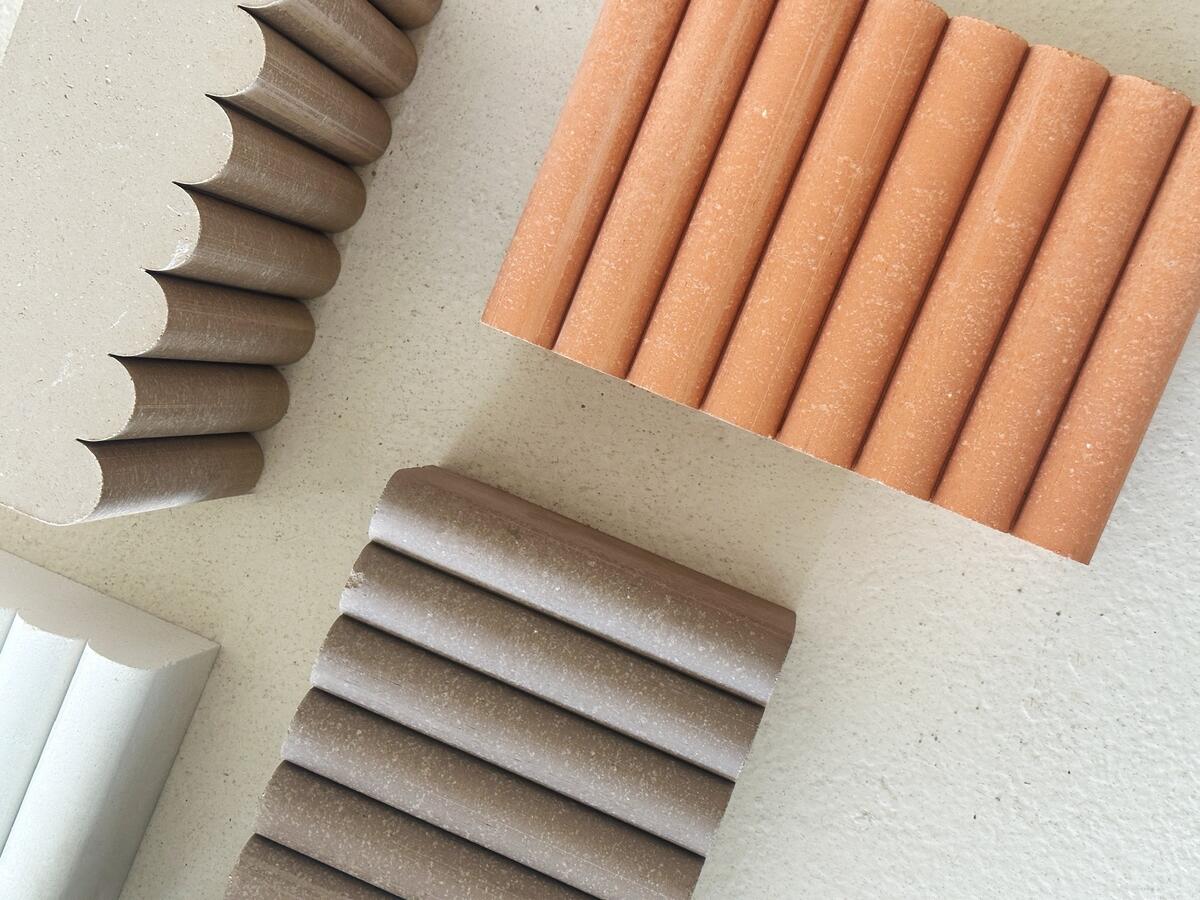 Courtesy of Concrete Collaborative
Sarah Sherman Samuel's new line for Concrete Collaborative, Modern Fluted Brick, is a love letter to ancient Moorish architecture. Available in five stone-esque colorways, the brick design features a scalloped column-inspired front and rounded edges, and can be used for building facades, backsplashes, fireplace surrounds and more.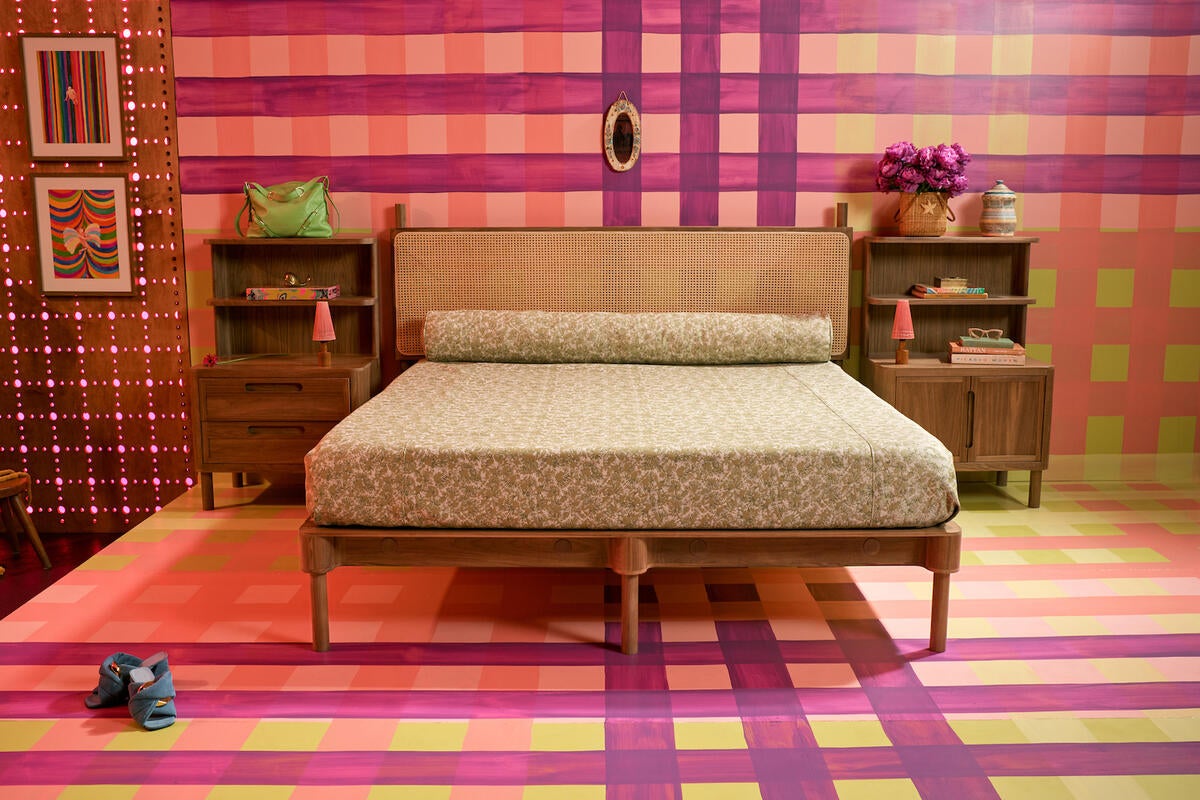 Charleston, South Carolina, designer Cortney Bishop dropped Album 03 in collaboration with John Lindsay of New Breed Furniture. The launch offers three artisanally crafted case good designs—the Folly bed and two étagère nightstand styles—that pay homage to the works of 19th century cabinet- and furniture-maker Michael Thonet.