This month, Business of Home editors rifled through the pages of three new books—a survey of timeless interiors from Sandra Lucas and Sarah Eilers, a warm Southern welcome from James Farmer, and ultrachic California-cool from Nicole Hollis—each of which presents a unique take on blending history and heritage with cutting-edge style.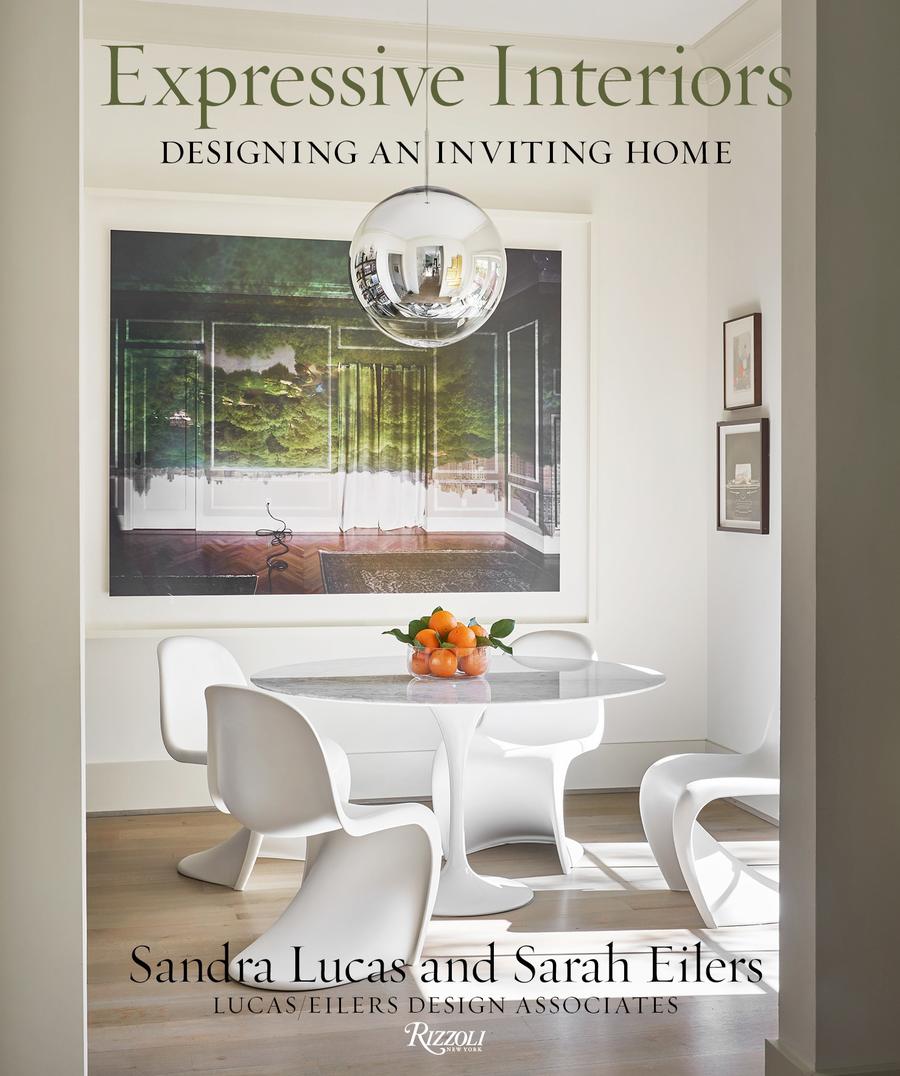 Expressive Interiors: Designing an Inviting Home
By Sandra Lucas and Sarah Eilers of Lucas/Eilers Design Associates
Houston-based designers Sandra Lucas and Sarah Eilers, together with Rizzoli, have released a book that prettily mixes pragmatism with elevated aesthetics. The first section serves as an educational tour of the points of entry that Lucas and Eilers use in their process, walking the reader through their stylized approach to the principles of design. The remainder of Expressive Interiors features a variety of the firm's projects, culminating in the homes of the two principal designers. Some of the spaces are historic homes that have received bright renovations and built-ins that launch from the past, while others are strong examples of what lifestyle and interiors writer Judith Nasatir calls "inviting homes with a classical backbone." Architectural moldings and French-inspired dining chairs combine with contemporary lighting fixtures and art to create delicate yet livable spaces.
Choice quote: "Every move and every renovation offer an opportunity to explore evolving tastes. Classic designs are classic for a reason. They endure. And they mix beautifully with the new" (page 188).
A sense of place: When designing, the duo draws inspiration from their Southern surroundings. "Although we do not like to do the obvious, we do like to thoughtfully keep in mind the location, climate and atmosphere of each project," they write. "Whether it is a local/native natural stone used in a ranch house in Texas or tabby used for a second home in South Carolina, we strive to take advantage of the local color and flavor of the surroundings" (page 39).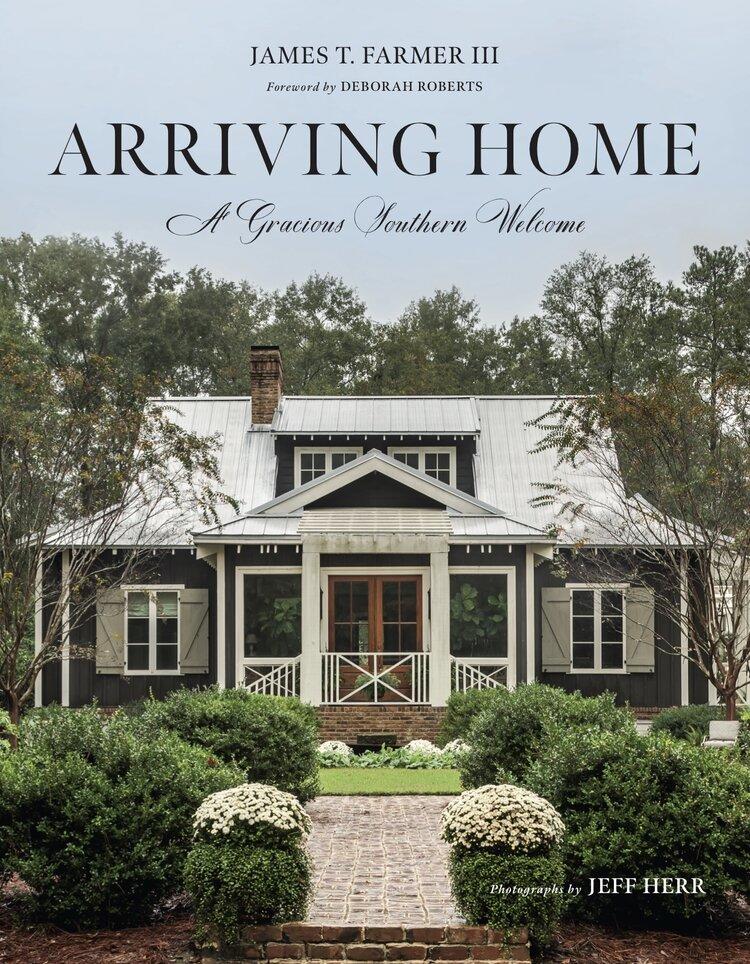 Arriving Home: A Gracious Southern Welcome
By James T. Farmer III
From publisher Gibbs Smith comes Perry, Georgia–based designer James Farmer's eighth book, a celebration of spaces that lay the background for Southern hospitality. The book showcases a selection of Farmer's prolific design work, including an iconic Alabama historic home updated for modern living, a Connecticut country house for some North Carolinians turned New Yorkers, and a breezy Lake Oconee, Georgia, retreat. The glossy images are imbued with a comfortable sensibility and rich mahogany tones, balancing traditional design elements with fresh colors and updated moldings.
Choice quote: "As Southerners, our style does not warrant an apology for blending the old with the new, the common with the fine or the familial with the found; our style is simply reinforced with confidence stamped on our culture," Farmer writes. "After all, that's the way mama did it too" (pages 11–12).
Gardenlike getaway: Farmer designed a suburban Atlanta abode to have "the facade of a townhouse but the feel of a cottage." Dark exposed wooden beams in the kitchen draw the eyes to a rustic hood, and in the living room, green-stained beams and exposed white brick make for a not-so-secret garden effect (pages 94–119).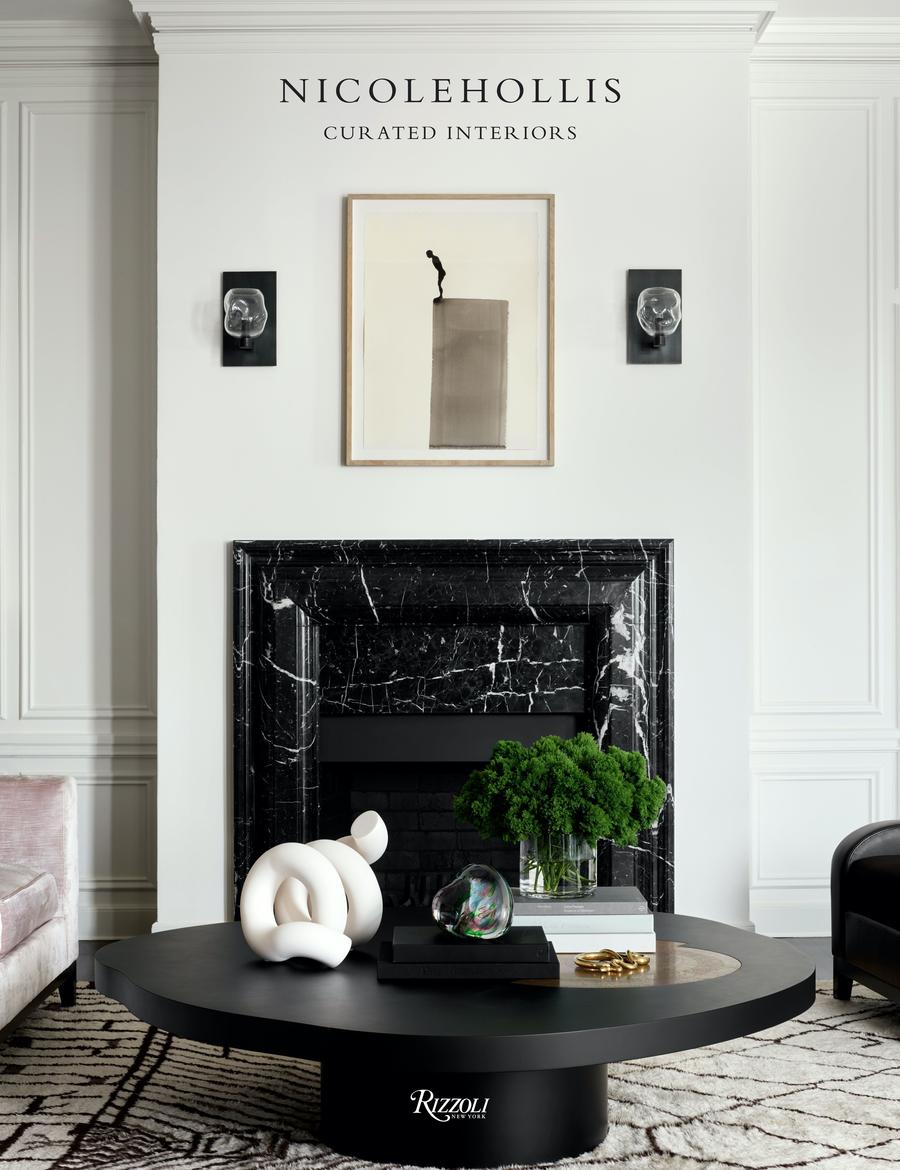 NicoleHollis: Curated Interiors
By Nicole Hollis, with photography by Douglas Friedman and Laure Joliet
San Francisco–based design duo Nicole Hollis and Lewis Heathcote have made a name for themselves among West Coasters for their laid-back California aesthetic. In this new release from Rizzoli, the spotlight is on Hollis, who founded the firm in 2003. Her natural tendency for livable minimalism has led to a portfolio full of thoughtful, edited interiors. The book explores a slew of Northern California residences, as well as a handful of homes in Hawaii that represent Hollis's signature style. She has a penchant for mixing old pieces with new and playing with darker palettes to curate artful, moody homes.
Choice quote: "Living simply is good," Hollis says. "It's not about 'bigger is better.' It's a modern way of life—not a style—and a state of mind" (page 11).
Onyx abode: In a San Francisco townhouse, a charcoal exterior serves as a teaser for inside, where black wood floors meet minty blue walls, and even light-soaked rooms are grounded by rich, smoky flourishes that unify the home (pages 30–45).
Homepage image: A Pacific Heights residence featured inNicoleHollis: Curated Interiors | Douglas Friedman, courtesy of Rizzoli