There's a soundtrack to Ralph Pucci International. Step into the penthouse of Ralph Pucci's New York gallery today and you'll find pieces by Hervé Van der Straeten and James hd Brown paired with an elegant jazz, while the John Koga and Pierre Paulin works downstairs fare better with rhythm and blues. It's a highly considered element in the galleries of Pucci. But then again, there are few things that are left unconsidered by the master of visual merchandising.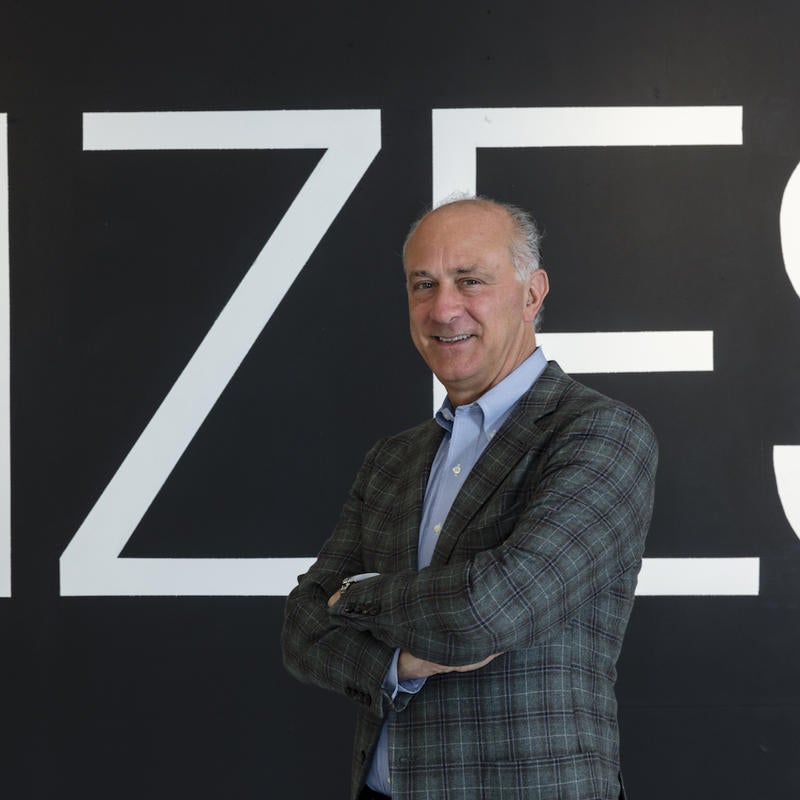 Pucci is a natural-born businessman. Growing up, his parents owned and operated a mannequin repair shop in New York City—dad as salesman, mom as wigmaker. When he joined the family business in 1978, he encouraged his parents to expand into mannequin production. Deviating from the sophisticatedly posed models on the market, he debuted a collection of athletic, action-posed forms. The experiment worked, attracting department store clients like Barneys New York, Henri Bendel and Saks.
"It's so important to do something different to be successful in business, in my opinion," says Pucci, who continues to run his company under the maxim "If everyone's going left, I'm going right."
To maintain his fresh perspective, Pucci partnered with notable fashion designers and illustrators like Ruben Toledo, Anna Sui and Rebecca Moses. Arguably the most important collaborator in the timeline of Ralph Pucci International was Parisian designer Andrée Putman, with whom the company launched the Olympia Goddess mannequin in 1985.
Following that successful debut, Putman entrusted Pucci with showing her just-launched furniture collection—despite his lack of experience in furniture retail. His mannequin background did offer a master's eye for visual merchandising.
He held the opening in his New York studio, mannequins and all. In signature Pucci fashion, the show strayed from competition with an environment that felt less furniture store and more art gallery. Drawing inspiration from museums and design books, he continues to create an experience that blurs the lines between art and design.
It's a style that has attracted the likes of designers Chris Lehrecke, Vladimir Kagan, Patrick Naggar and Jens Risom, as well as helped the company to expand showroom locations to Los Angeles and Miami.
"I'm not a designer. … We're trying to put together a visual picture of what we're trying to accomplish here," says Pucci. Within that picture is usually a mural or repetitive image (both powerful marketing tools in the eye of Pucci) and the "exclamation point to it all," jazz music.
In this week's episode, which is sponsored by Fuigo, Pucci takes us through the remarkable timeline of Ralph Pucci International and reveals his visual merchandising secrets: