A site-specific architectural structure by American artist Phillip K. Smith III will debut during Salone del Mobile, in the heart of one of Milan's historic courtyards. As London fashion brand COS's seventh such Salone installation, Smith's work, which will be installed within the 16th-century courtyard and garden of Palazzo Isimbardi, will draw its inspiration from both the fashion brand and from Italian Renaissance architecture.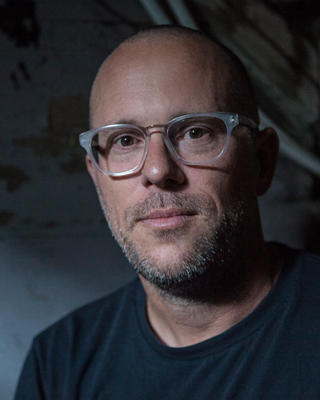 "At COS, we have been inspired by the way Phillip K. Smith III's installations interact with their natural surroundings, allowing us to experience spaces in new ways, whether in deserts or on beaches, and are eager to see how his work responds to the environment of Milan. It is from these experiences of art, which reshape the way we see the world around us, that we derive so much of our inspiration at COS," said Karin Gustafsson, creative director of COS.
Previous collaborators with COS include Gary Card, Bonsoir Paris, Nendo, Snarkitecture, Sou Fujimoto and Studio Swine. The latter's installation with COS, called "New Spring," earned the Milano Design Award for Most Engaging Exhibition during Milan Design Week 2017.
Palm Springs–based artist Smith received his Bachelor of Fine Arts and Bachelor of Architecture at the Rhode Island School of Design, and completed a study in Rome. "My work is created in direct response to the surrounding environment, becoming a canvas that interacts with both the urban and natural landscape," he says. "I'm thrilled to partner with COS to create this unique sculptural experience which will reframe the historic space. Characterized by ever-changing spatial and temporal elements, every visitor's experience of the installation will be entirely individual."
The installation will be open to the public from April 17 through the 22nd, during Salone del Mobile. It is located at Palazzo Isimbardi, Corso Monforte 35, Milan. Follow EAL for continued Salone del Mobile coverage.