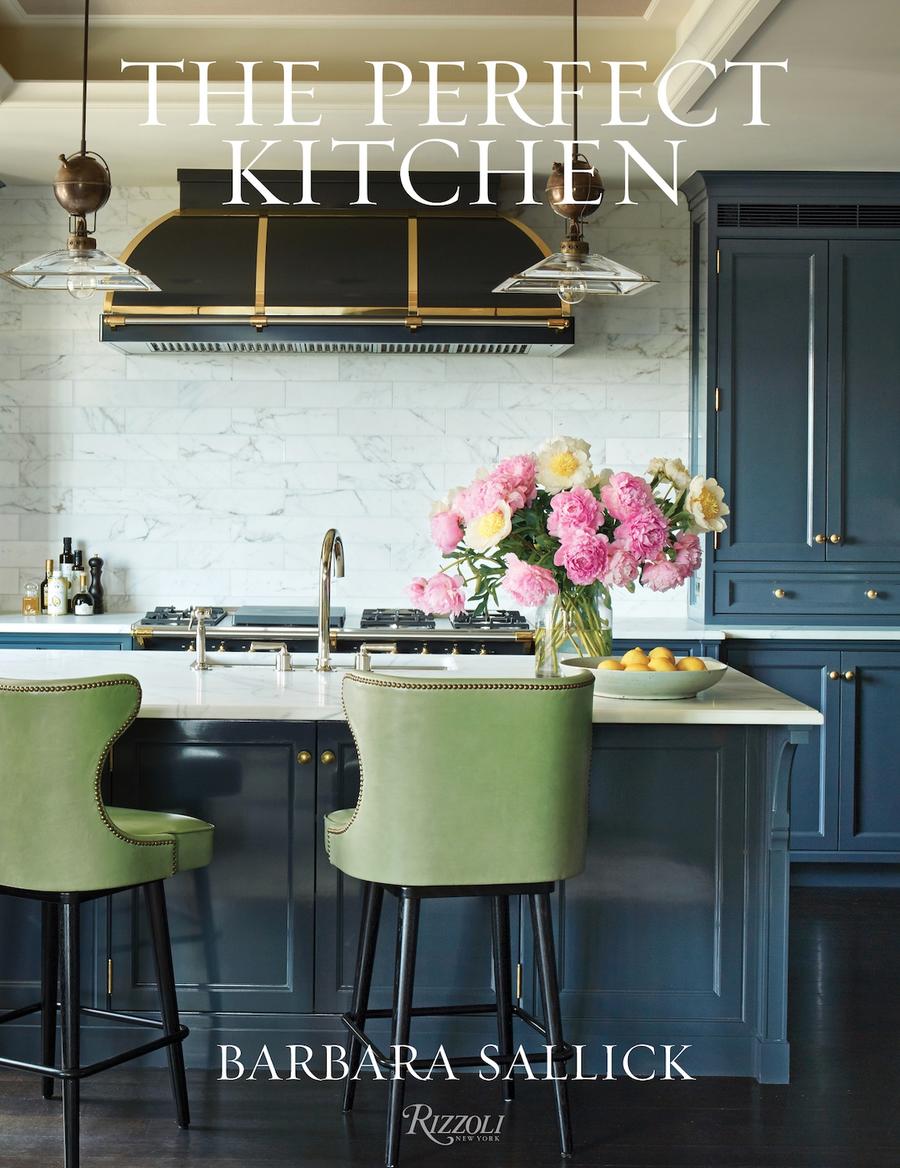 The Perfect Kitchen
By Barbara Sallick
The kitchen wasn't always the center of attention. Photos from great prewar decorators almost never show the room, which was usually disconnected from other spaces and omitted from the home's decorative vernacular before modern celebrity chefs and cooking blogs turned the tide. In The Perfect Kitchen—a follow-up to her 2016 book The Perfect Bath—Barbara Sallick, co-founder of Danbury, Connecticut–based bath and kitchen brand Waterworks, pays homage to kitchens as the life-filled hubs of the home.
Choice quote: For home cooks whose hearts soar at the sight of a clean, marble-topped island, Sallick writes, "The island remains a natural gathering place nonpareil, democratizing the kitchen in both directions: the preparation of a meal, on full display, ceases to be a Wizard of Oz–like mystery; and the cook (or cooks) can engage with friends and family and participate in the experience of an occasion" (page 138).
A watched pot never boils: The Perfect Kitchen is chock-full of expert advice, tapping Sallick's years of experience on everything from custom ranges to the best marble to complement cabinetry. Her top advice for homeowners renovating kitchens? Be patient for best results: "Apart from budget, perhaps the biggest misperception people have about kitchens is how long they take to create" (page 132).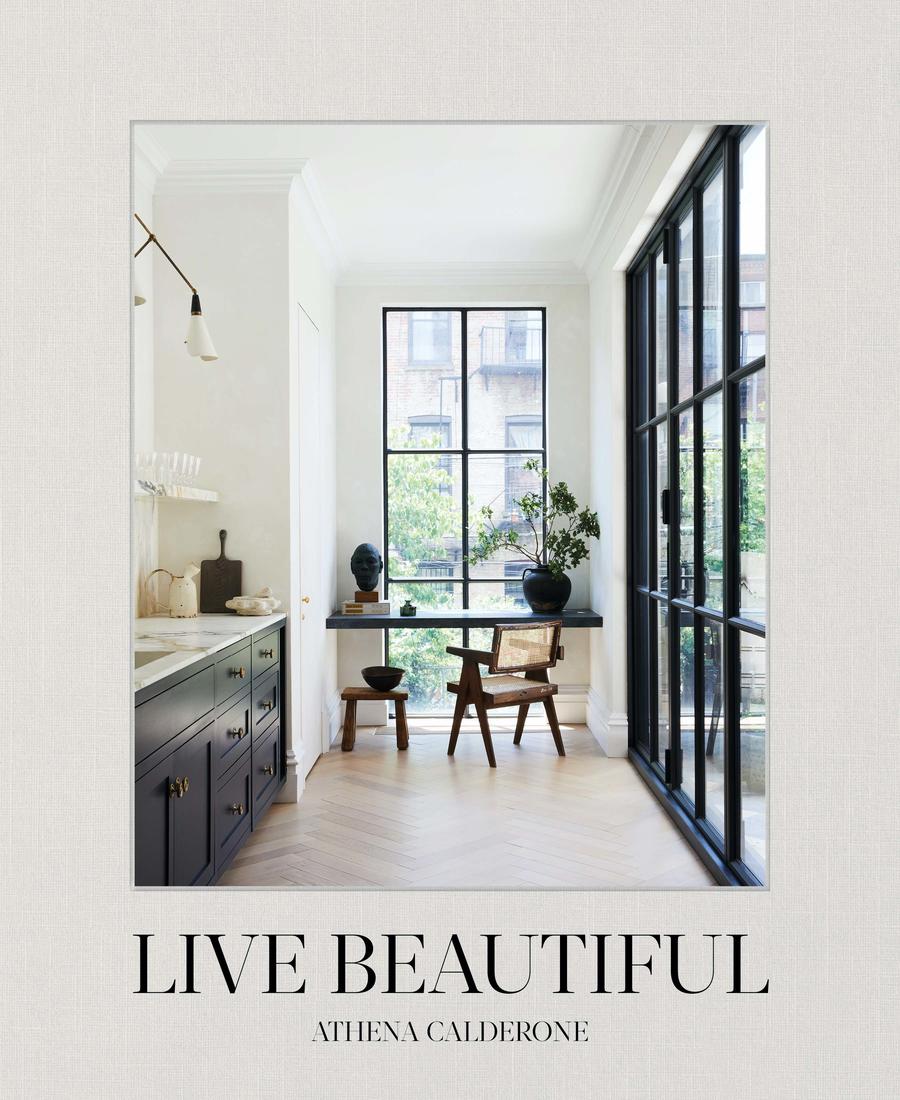 Live Beautiful
By Athena Calderone
New York interior designer, home chef and entertaining expert Athena Calderone has published her second book, Live Beautiful, its pages filled with her warm, dreamy and refined interiors (along with a few glimpses of her own homes). In the foreword, Architectural Digest editor in chief Amy Astley describes Calderone as a "gifted and intuitive interior designer."
Choice quote: Calderone explains the first step of her design process: "The aesthetics we create are an accumulation of seemingly small decor influences. … I want to amplify these quieter creative moments, because they are far louder than they seem. These are the choices that reflect our individuality and shape the alchemy in our homes" (page 9).
Friends with a vision: Interestingly for a monograph, Live Beautiful features the work of other designers, as seen in the homes of Calderone's friends and contemporaries. When she saw designer couple Nate Berkus and Jeremiah Brent's five-bedroom Los Angeles home, she was awestruck by the bold mix of period styles, grounded by warm neutrals and a patina motif (pages 44–57).

Urban Oasis: Tranquil Outdoor Spaces at Home
By Rebecca Gross
As the days grow longer, let Sydney-based design historian Rebecca Gross's ode to the outdoors stoke your imagination. From Long Island to London, she's gathered 32 standout homes that make the most of outside space (even the cramped rooftops of New York start to look Edenic). Readers will learn a thing or two about how to outfit that cherished green space—no matter the square footage.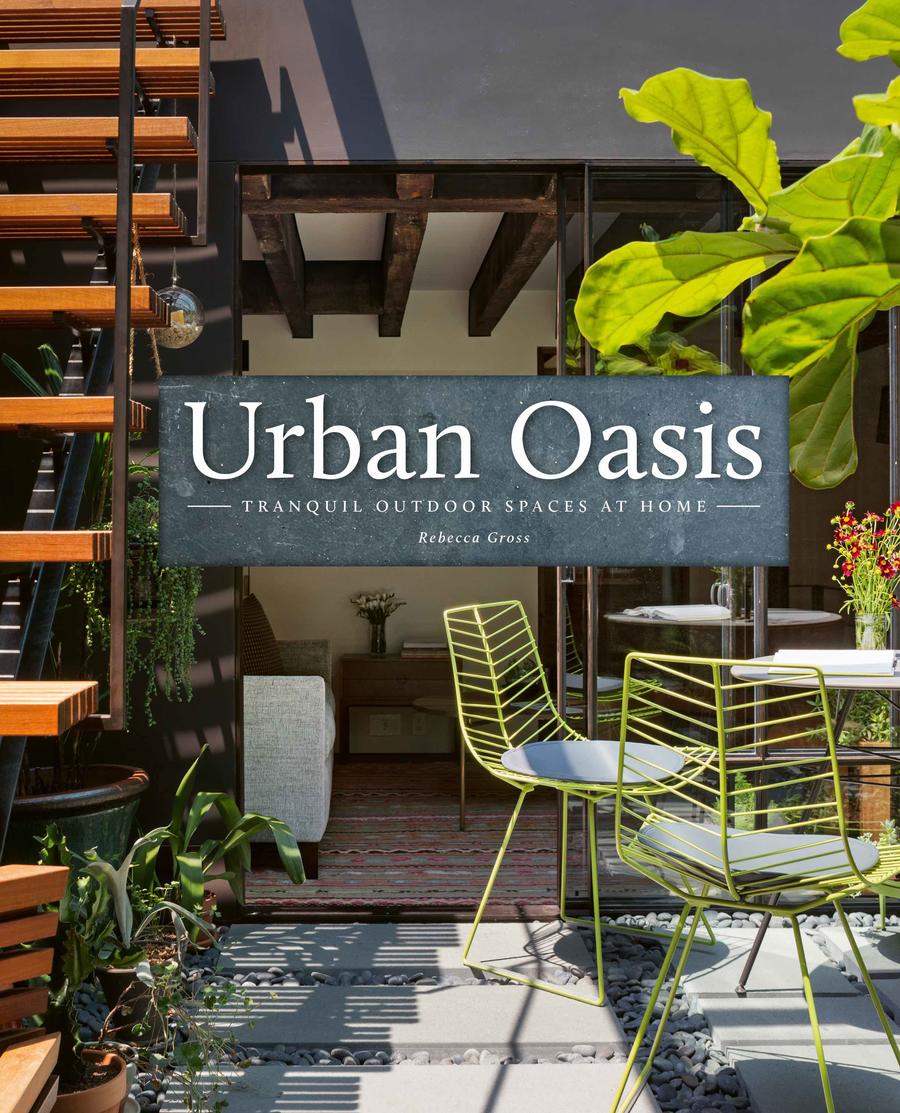 Courtesy of Images Publishing
Choice quote: Of a clandestine garden in a San Francisco home, Gross writes: "With its peaceful outlook and tranquil atmosphere, this courtyard garden feels a world away from the demands of work and city life. The serene respite borrows from the Japanese tradition of tsuboniwa—a garden in a small, enclosed area and compositionally part of the house" (page 22).
Beyond the panes: Urban Oasis serves as a reminder that the scene on the other side of the glass contributes to the feeling indoors—and can be used to help bring the outside in. In a penthouse apartment in Melbourne, a two-story garden is connected by a spiral staircase, with a glass wall that opens into the living room (pages 46 to 53).
Homepage image: Inside designer Jean Charles Thomas's home | Nicole Franzen for Live Beautiful