KRB is opening in a new location on the Upper East Side in Manhattan. The original store, which opened in 2014, boasts products ranging from vintage hot air balloon chandeliers and opaline trumpet vases from the 19th century to handblown glasses and other tabletop treasures. KRB founder and design industry insider Kate Rheinstein Brodsky sat down with EAL to chat about the shop, the location, her new product debut and all things interiors: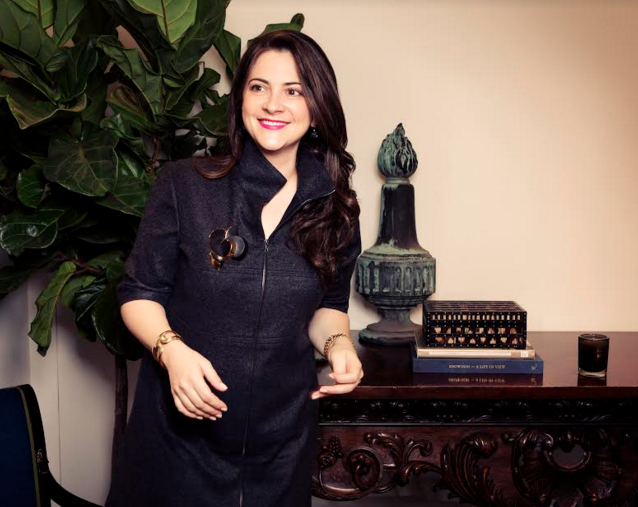 How did you choose the new location? 
The first location of KRB on East 79th Street was only 500 square feet. When I opened in 2014, I found a small office on the second floor of 138 East 74th Street. When the office landlord let me know the ground floor was available, I jumped at the chance to expand into a larger space. I live in the low 70s, and the neighborhood on and around Lexington Avenue has a number of small design-oriented shops. We reopened in the new location on January 9th and have had such a great response. 
Are you expanding or changing inventory?
The new location of KRB will continue to focus on antiques, vintage furniture and home accessories. More space allows me to create bigger vignettes within the store—letting each piece shine and giving customers a better sense of my style. We are also bringing in new furniture, specifically from The Lacquer Company and Christopher Spitzmiller, as well as the insanely charming watercolors by Kate Schelter and beautiful handmade paper accessories by the talented Scanlon Apparati. 
Tell us about your creative process for developing the new KRB Candle, which was created by perfumer D.S. & Durga. 
I wanted to make a candle that you burned all the time because it smelled delicious and was beautiful. I love green and knew I wanted the scent to be equivalent to the color! When I met with D.S. & Durga—they got it immediately—and came up with the most wonderful scent: layering moss and ambergris with notes of violet, iris, rosemary and clary sage. The matte black vessel was inspired by my love of 19th-century basalt, which I think fits in anywhere, and the box is covered in KRB's signature leaf print.