Renters often jump through hoops to land the perfect apartment—for one Brooklyn real estate listing, that means agreeing to no meat or fish in the building (a rule set by the building's vegan landlord). Stay in the know with our weekly roundup of headlines, launches, events, recommended reading and more.
Business News
New single-family home construction in the U.S. surged by 21.7 percent in May from the month before, Reuters reports, marking the largest month-to-month increase in three decades. According to new data released by the Commerce Department, housing starts rose to an annual rate of 1.631 million units last month, reaching the highest rate since April 2022—which itself had the highest rate since 2006. Economists warn that the annual projection could be revised down in coming months, but the spike in activity also might indicate that the housing market is bouncing back after months of interest rate hikes, which finally slowed this month after the Federal Reserve paused increases for the first time since early 2022.
Cox Manufacturing, a 90-year-old maker of custom upholstery based in North Carolina, abruptly ceased operations, Designer's Today reports. Founded in 1932, the company produced upholstered beds and headboards, dining chairs, accent chairs and more, and operated a Hickory Furniture Mart showroom, which is now closed. Though the company has not formally announced its closure, a former employee told Designer's Today that the business was no longer in operation—confirmation that came after customers began raising concerns about outstanding orders on the company's Facebook page in recent weeks. Owner James Christopher Robinson did not respond to requests for comment.
Direct-to-consumer baby brand Lalo completed a $10.1 million Series A funding round led by Spin Master Ventures, Modern Retail reports. Founded in 2018 by entrepreneurs Greg Davidson and Michael Wieder, Lalo quickly rose to success with the debut of its midcentury-modern-style high chair, followed by new furniture, play gyms and bath products designed to appeal to millennial parents. Marking its largest funding round to date, Lalo plans to use the capital to further expand its product selection and brand presence, and claims it will become profitable within the next six months.
Fortune Brands Innovations—a home, security and commercial building products company headquartered in Deerfield, Illinois—acquired the Emtek and Smart Residential businesses from Spectrum Brands in an $800 million cash deal. Through the purchase, Emtek and Smart Residential will join the conglomerate's portfolio of home brands, which includes Moen, House of Rohl, Aqualisa and more.
Though home sellers typically rely on neutral colors when staging spaces, painting interiors entirely white may actually hurt a home's sale price, according to Zillow's recent paint color analysis. As Real Simple reports, the study surveyed 4,700 recent and prospective homebuyers across the country, and found that homes and some interiors painted dark gray are associated with higher offer prices than white paint. Other colored elements that could boost a home's sale value include earth-toned bathrooms and black or rosy brown front doors.
Profiles will wind down its showroom operation in the New York Design Center this summer, with plans to officially close the space by September 30. In the meantime, the showroom will continue fulfilling all existing orders and new orders placed before the date of closure. Launched in the early 1980s ny NYDC president and CEO Jim Druckman, Profiles was one of the building's first showrooms to represent the high-end luxury market, and eventually accumulated more than 25 lines ranging from furniture and wallcoverings to lighting and accessories—many of which will continue on in new showrooms within 200 Lex. According to Druckman, the decision comes amid a surge in requests for space from new and existing tenants, at a time when the building sits at just under 97 percent occupancy. "One of the main reasons I operated Profiles over the years was to bring in extraordinary merchandise, so that the level of products in the building always had a high standard—and I succeeded," he says. "It's been a wonderful run."
Courtesy of Pottery Barn Teen
Launches & Collaborations
Luxury metal products manufacturer Thompson selected digital marketing expert Leslie Carothers to create a custom sink design with the help of AI tool Midjourney, formulating the blueprint for a piece that will be brought to life by the company. The resulting creation—centered on a whimsical shell-shaped sink basin—will debut online later this year and in person at the Kitchen & Bath Industry Show in Las Vegas in February 2024.
Hudson Valley Lighting Group's Troy Lighting brand tapped Virginia-based designer Lauren Liess for a new collaboration featuring 10 lighting designs. The assortment reflects Liess's interior style (natural, layered and down-to-earth) with minimalist designs exhibiting motifs such as exposed metalwork, chain detailing and clean white ceramics.
Rifle Paper Co. partnered with Pottery Barn's kids and teen divisions for the launch of a joint collection. For the collaboration, Rifle Paper Co. founder Anna Bond leaned on her own childhood memories—including time spent drawing or painting florals—to design a colorful and sophisticated array of furniture, bedding, art and wallcoverings.
French crystal house Lalique joined with the estate of Belgian surrealist René Magritte in creating a collection in honor of what would be the artist's 125th birthday. Pulling surreal imagery from Magritte's body of work—including a giraffe encased in a glass goblet—Lalique debuted six decorative pieces in honor of his legacy as one of the most impactful artistic figures of the 20th century.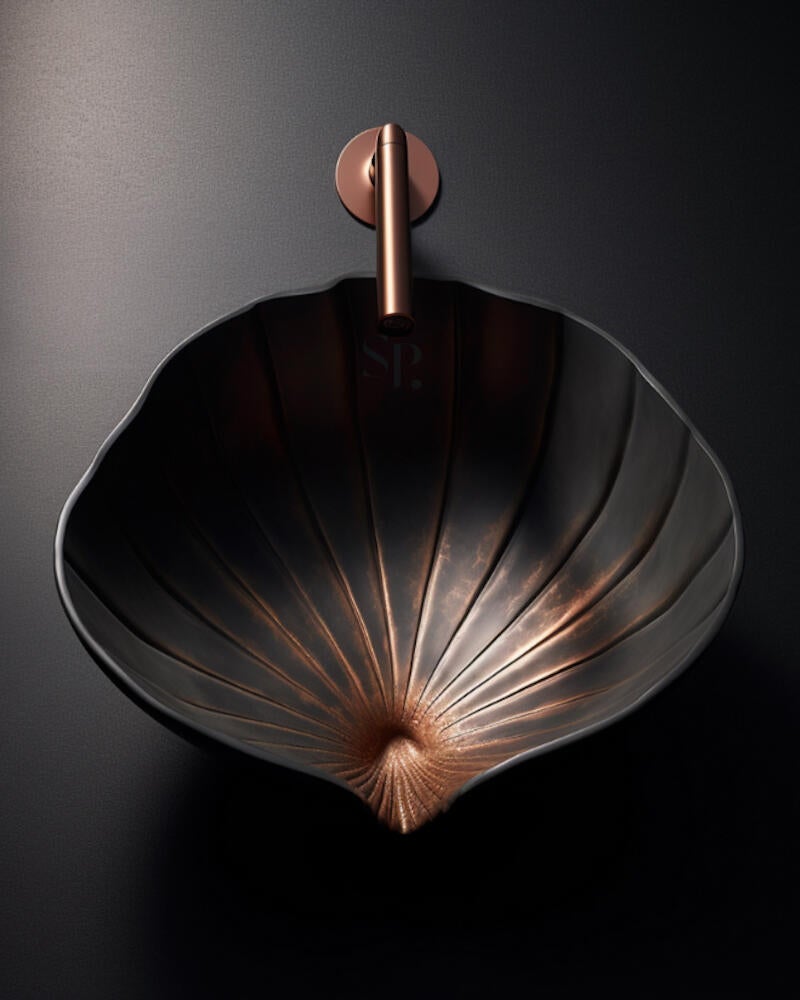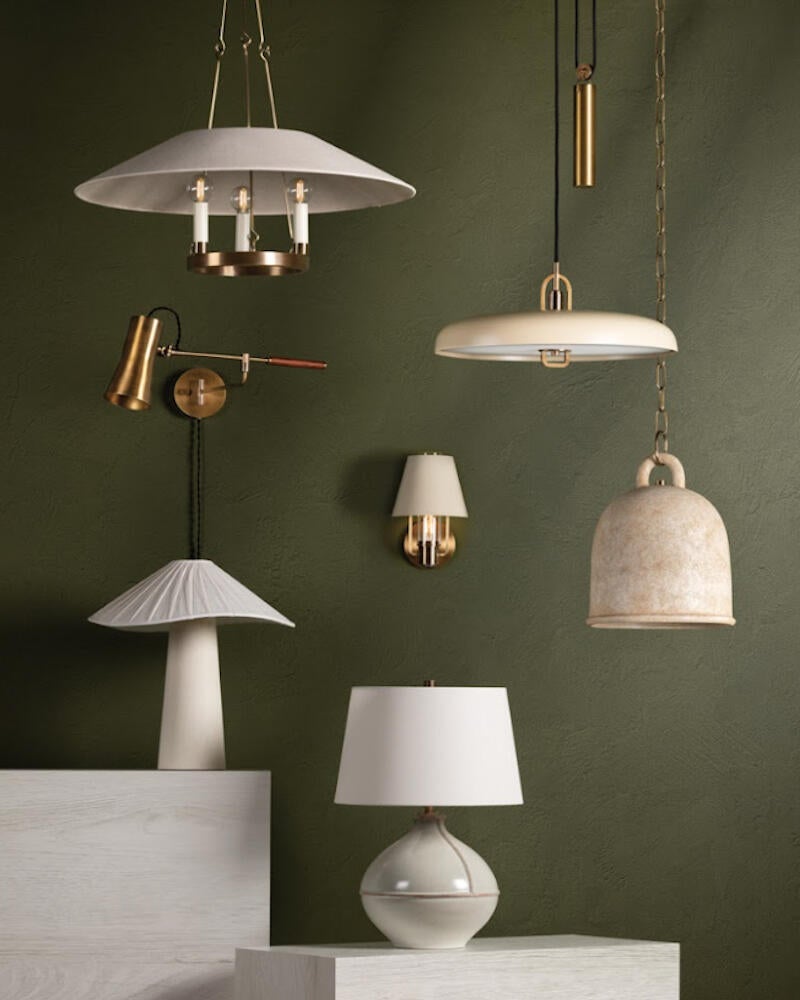 Recommended Reading
It is not an exaggeration to say that Athena Calderone's Cobble Hill town house in Brooklyn is one of the internet's most coveted spaces: a luxurious, pared-back haven that spawned a Pinterest frenzy, an e-commerce division of Calderone's design blog, EyeSwoon, and ultimately a blockbuster Crate & Barrel collection. In some ways, the space put Calderone on the map—but now, she is giving it up. For The New York Times, Maureen O'Connor delves into the project that almost pushed the design maven to financial ruin before elevating her to icon status, charting her rise through the industry and why she is now embarking on a new chapter in Tribeca.
Motorized beds, secret compartments and sliding walls revealing hidden rooms are just a few of the space-saving measures design experts employ in Netflix's newest home makeover show, Hack My Home. As Ariana Brockington writes for Today, the series spotlights a four-person team—with Mikel Welch overseeing interior design, Brooks Atwood exploring innovation, Ati Williams building unconventional furniture and Jessica Banks engineering each project—as they help families maximize the space in their homes.
Hot pink hues may have been around for a long time, but it was not until Mattel began packaging its wildly popular dolls in the color that it became known as "Barbie Pink." As Lia Picard writes for The New York Times, the upcoming release of the new Barbie movie and a rising interest in maximalist styles (paired with a corresponding disinterest in muted shades like "millennial pink") have produced the perfect atmosphere for a resurgence of hot pink home decor and interior design, with brands like Joybird and Backdrop rushing to seize the moment.
In Memoriam
Steven "Parker" Goss, a furniture industry veteran and former president of Hickory Chair, died last week at the age of 63. As Home News Now reports, Goss's prolific home industry career included executive positions at brands such as Highland House, Southern Furniture Co., Henredon and Drexel Heritage, and eventually Hickory Chair, where he became vice president and brand director in 2018 before being named president in November 2022. A devoted father, husband, friend and colleague, Goss was remembered for his integrity, warmth and intelligence by those who shared their condolences on his online memorial page: "He was a great mentor to me and many others," wrote colleague and sales representative at Craftmaster Justin Laven. "His character, warmth and genuine care for people was evident in every interaction."
Homepage image: The Archive chandelier from Hudson Valley Lighting Group's new collaboration | Mark Weinberg