Contemporary, craftsman-quality designs by the likes of Finn Juhl, Jean Prouvé, George Nakashima and more are resurfacing in the upcoming auction scene. Browse the catalogs of these decorative art auctions before time's up.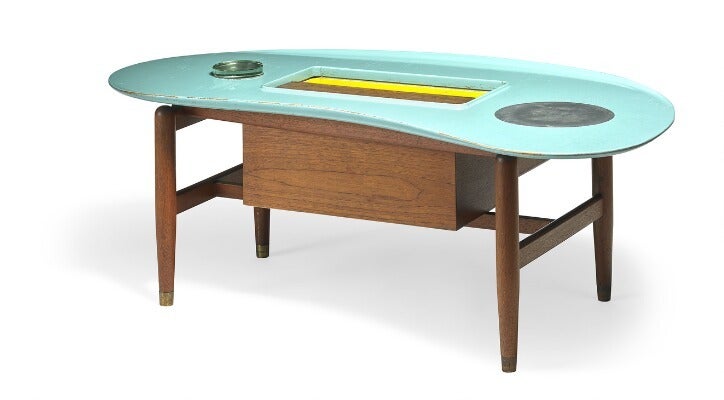 Believed to be the only in existence, the Finn Juhl Dream Table was custom-built in 1945 by cabinetmaker Niels Vodder. The pastel beauty has found its way to Bruun Rasmussen Auctioneers, joining sculptural pieces by Arne Vodder, Kaare Klint and more in the 51-lot auction "Design: Nordic Masters" on September 27.
Wright's upcoming "20th Century Art" auction draws modern talents like Josef Albers, Carlos Cruz-Diez and Raymond Pettibon. Bold colorways and understated silhouettes define the 153 lots, which open for bidding September 28 in Chicago.
Gathering works from 1865 to the present day, the Christie's auction "Masterpieces of Design & Photography" establishes a new concept sale during Frieze London. The 39 lots display a riveting timeline of creative achievements, with pieces by Helmut Newton, Diane Arbus and Jean Prouvé up for grabs at the October 3 evening auction.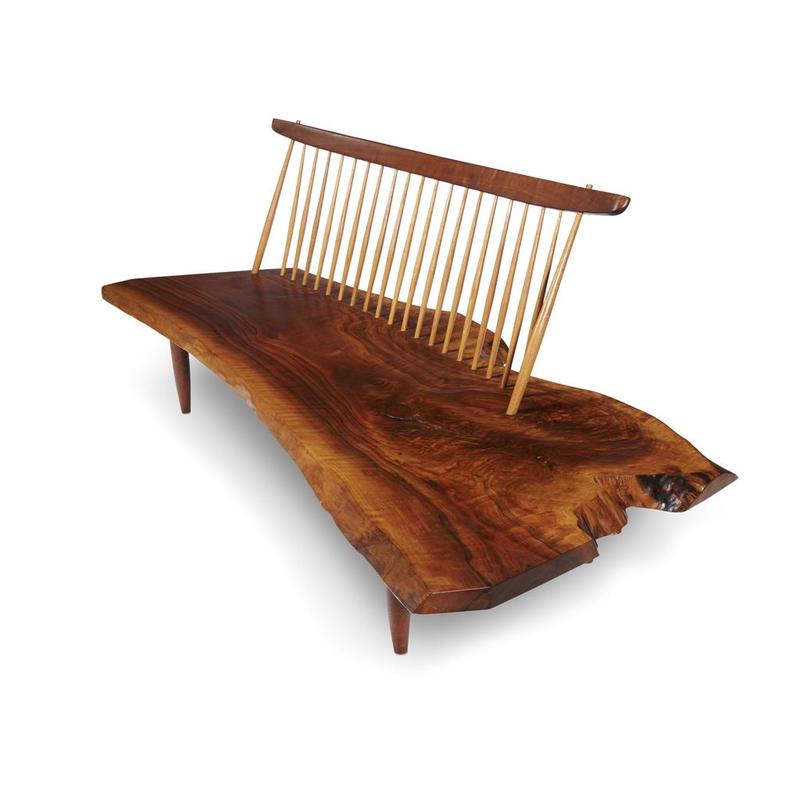 A master of American studio craft, architect and woodworker George Nakashima helped define Pennsylvania's craftsman heritage. Freeman's auction house in Philadelphia honors the artist with the "Landmark Nakashima Auction," to be held on October 8. The raw-edged Conoid Bench is one of more than 20 Nakashima pieces that'll be available for bidding, as well as contemporary designs by Louis Kahn, Wharton Esherick, Paul Evans and more.