It's the season for antique shows, with New York City's Winter Antiques Show and Atlanta's Cathedral Antiques Show now under way and early birds prepping for the upcoming Antiques & Garden Show in Nashville. For a briefing on the must-knows when it comes to shopping the shows, we take a look at both sides of the equation by asking a designer and an antiques dealer to share their insider tips.
Sharing their sides is New York City–based interior designer Brian J. McCarthy and Chicago-based antiques dealer Filip Marona of MARONA ANTIQUES & RESTORATION, who is showing at the Cathedral Antiques Show.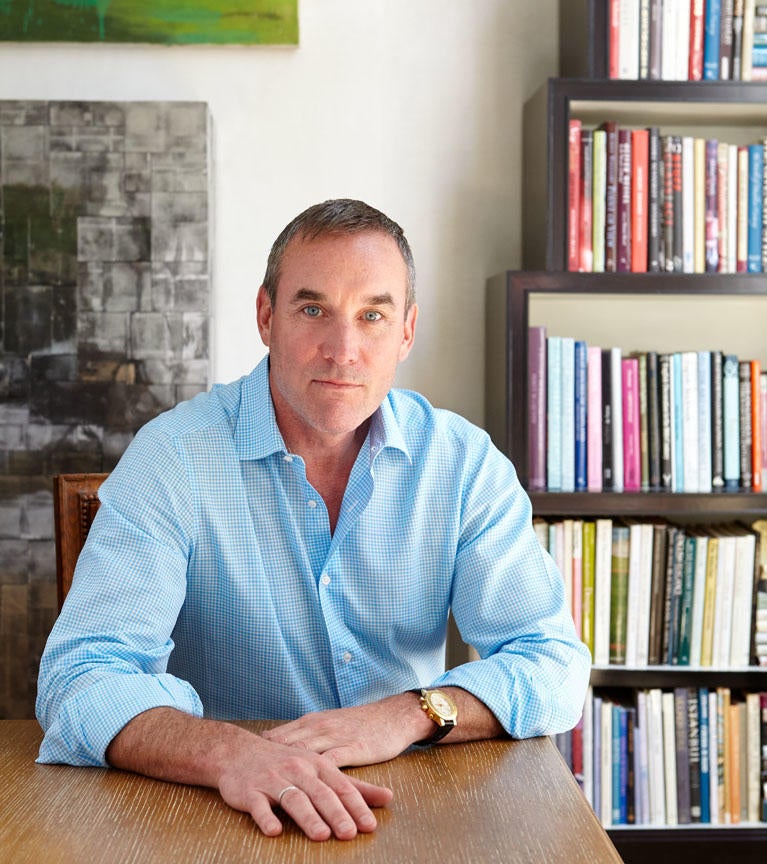 Let's talk pricing. When is it acceptable to negotiate a price, and when is it not?
Brian J. McCarthy: It's always acceptable to negotiate prices—anything goes in this world! I have clients who will start by asking for 40 cents on the dollar, but they always discuss and negotiate very politely. At the end of the day, they are generally able to come to some agreement that both parties are happy with after some back and forth.
Filip Marona: I never understood why people always think that prices are negotiable, because if you go to buy a new iPhone, you know that the cost is just a fraction of what you're going to pay. There are some dealers that price things for gigantic discounts to make the dealer feel good getting a bargain. When I'm doing business with the trade and understand that they have to resell the piece and make money, I think there's an unspoken rule between decorators and dealers that everything between 10 and 20 percent off is quite acceptable.
What are a few important questions worth asking about a piece?
BJM: I always engage the dealers on pieces that I find most interesting. What has helped me refine my eye over the years is asking what about a piece makes it unique and unusual to the period. You can learn so much from the dealers. I love to find something quirky about pieces that make them stand out from a "traditional" model. These can be very subtle differences, but discovering something special is what makes the difference between a good and great piece.
FM: It depends on the item. If it's a painting, the question is probably going to be about the artist. If it's furniture, it would be the question of condition. I wouldn't want to sell a chair with a leg that's been repaired five times knowing that the customer has several teenagers at home. Age is also important—obviously, 19th century has one set of prices, and 18th century has its premium. You probably also want to know what has been done to the piece, whether it's been refurbished.

When's the right time to buy?
BJM: Follow your heart and instincts when buying for yourself. Don't be afraid to step away for a few hours or a day to make the final decision. Sometimes in the heat of the moment, you jump to get something only to regret it later. It's a love affair, and hopefully the piece will be with you for a long time, so don't take it too lightly.
FM: The last time I was doing a show, I had a chest of draws that I just knew would sell. It doesn't happen often that you can predict something will be sold, but this, I had a gut feeling. After the chest of drawers sold, I had three other phone calls that same day with others asking about the piece. If you see something and can afford it and you really need it, don't wait. It's a different experience than going to the antique store, where you can go back and buy it next week.
With an antique show, you have to remember there are a thousand people also looking at the piece. Go with your intuition and if you see it, pull the trigger. Most people only need to learn it once. If they've gone through this experience in the past, they don't want to go through it again.