Erin Hupp lets collaboration steer her vision. The San Francisco–based ceramist found a niche collaborating with the Bay Area's high-end restaurants, creating custom tableware designed in tandem with chefs. "I built my practice on allowing people that aren't in my field to make me think in different ways and increase my exploration," Hupp tells Business of Home.
Hupp began working with clay more than 20 years ago at a production pottery studio in her native Madison, Wisconsin, as a teenager. While she loved the work, she decided not to pursue it as a career, opting for law school instead of an MFA. She went on to practice land use and child welfare law, creating pottery in her downtime. "It was my meditation and creative outlet that helped me through a pretty challenging career," she says.
Six years ago, after the birth of her third child, Hupp started to wonder what would happen if she put her pottery first. "It was a crossroads moment where my firm was asking when they could expect me back, and I asked myself, 'How do I want to be spending this precious time that I'm away from my children?'" she recalls. "I don't really talk about motherhood that much, but that was really instrumental in taking this leap and allowing myself to recognize that this was something I have an absolute passion for. It was like a rebirth. I knew [pottery] was what I should be doing at that moment in my life."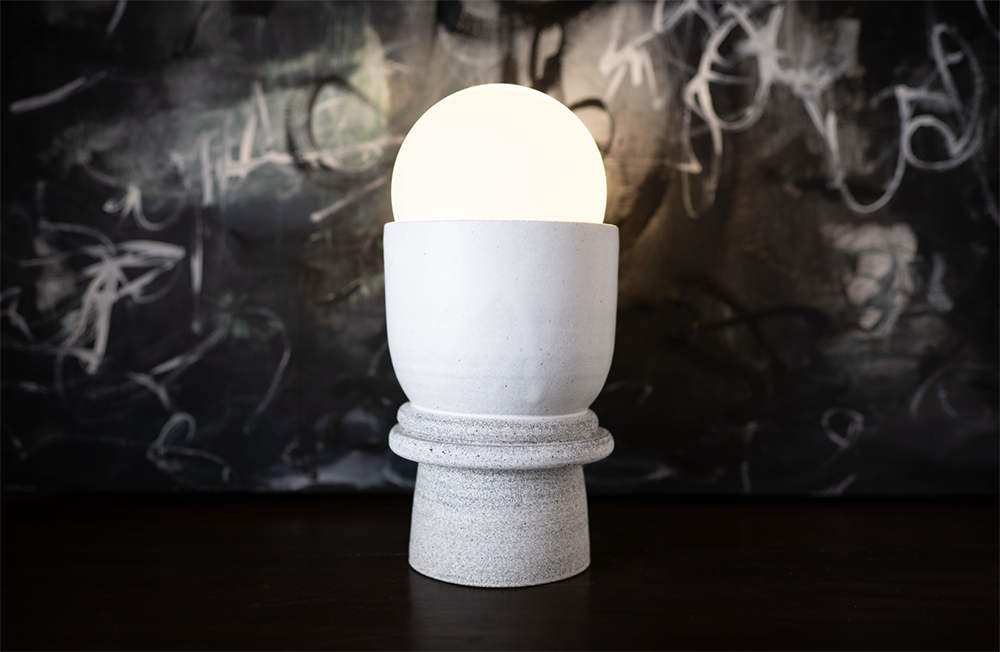 To get back into the craft in a more professional way, Hupp started by making mugs and tumblers. She quickly realized that she didn't want to be a production potter, amassing a scale like that of East Fork or Heath Ceramics. She wanted to keep her hands (literally) in her work and find a way to grow her business.
A curator in the Bay Area found Hupp's work locally and invited her to show at an event at (the since-closed) Onsen Bath & Restaurant. During the event, as Hupp was explaining her process and inspiration to some attendees, the owner of the restaurant approached her. "She said, 'I would love to work with you to create art-forward tableware specifically for this restaurant—do you think that's something we could create together?'" recalls Hupp.
The collaboration with Onsen gave her the spark she needed to cold-call her favorite restaurant, Californios, a two-star Michelin operation led by Val M. Cantú specializing in California-infused Mexican dishes. "I really found my niche creating tableware specifically to elevate chef's dishes," says Hupp. "I work with them on every specification, down to the exact width they want the pieces." Collaborating across disciplines often leads to interesting results. "Val specifically will ask to do something that's crazy to me as a ceramist, like combining two different glazes at a different ratio—we don't do that! But instead of just saying no, I figured out how to achieve a look that I wouldn't have otherwise," she says.
It was a natural progression from working with chefs to working with interior designers. Hupp was asked to work on Hilda and Jesse, a high-end San Francisco brunch spot that would go on to be another Michelin Guide entry, creating tableware alongside interior designer Noz Nozawa, who was tapped to create the interiors. Working with Nozawa, herself known for vibrant projects, pushed Hupp to incorporate bright, punchy colors in her pieces, a departure from her typical moody, saturated hues. "There's a beautiful natural progression that came out of just saying yes to things," says Hupp. "I realized that working with a designer is really similar to working with a chef in terms of their vision for color, texture and experience."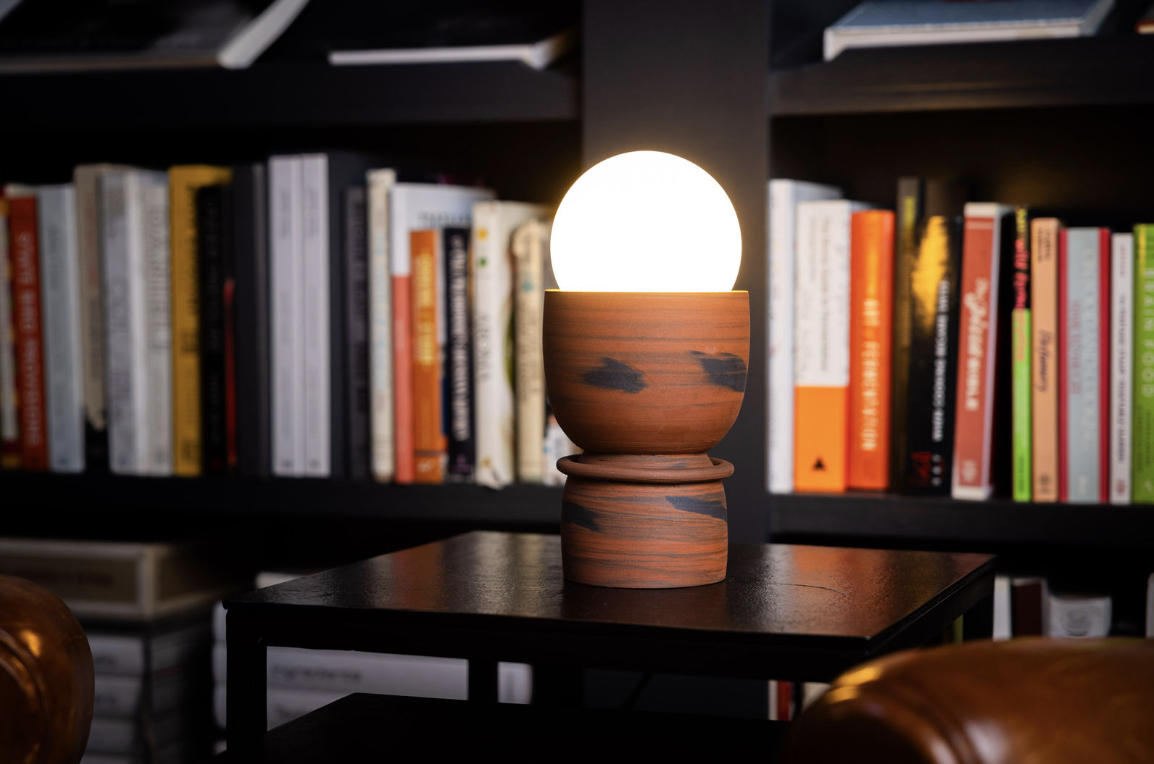 Nozawa had tasked Hupp with creating vases for the tables as well, and she began making the objects a regular part of her offerings, which led to an interest in lighting design. "I love seeing functional objects in an elevated way," she says. She unveiled her first lighting collection, a series of lamps she describes as influenced by an eggcup, this fall. "I'm excited to collaborate on custom lamps with designers and work within a space to create something for a specific place," she says.
In addition to custom commissions, Hupp's work is available at select Bay Area pop-up events, like an upcoming exhibition with the painter Jamie Lovejoy. Looking ahead, Hupp is excited to continue exploring the world of interiors. "I'm embarking on something here that will probably occupy me for a while," she says. "I'm so excited about my lamps and I'm going to be launching wall mirrors as well—I'm just working on my first right now. I've started these new categories and I honestly think they could keep me busy for 10 years. Clay is like that—the possibilities are endless."
To learn more about Erin Hupp, visit her website or Instagram.