Jonathan Witmer landed at Donghia last month, following chapters in a career that has led him around the world. The newly appointed exec has worked at Waterford, Wedgwood, Royal Doulton, where he was responsible for three of the company's global luxury businesses, including hospitality and contract businesses and OEM manufacturing; at Bausch & Lomb, working on their global businesses, including Ray-Ban, Consumer Healthcare, Beauty Care and Vision Care; and Citigroup. That diverse background, Donghia says, will translate well into the interiors industry.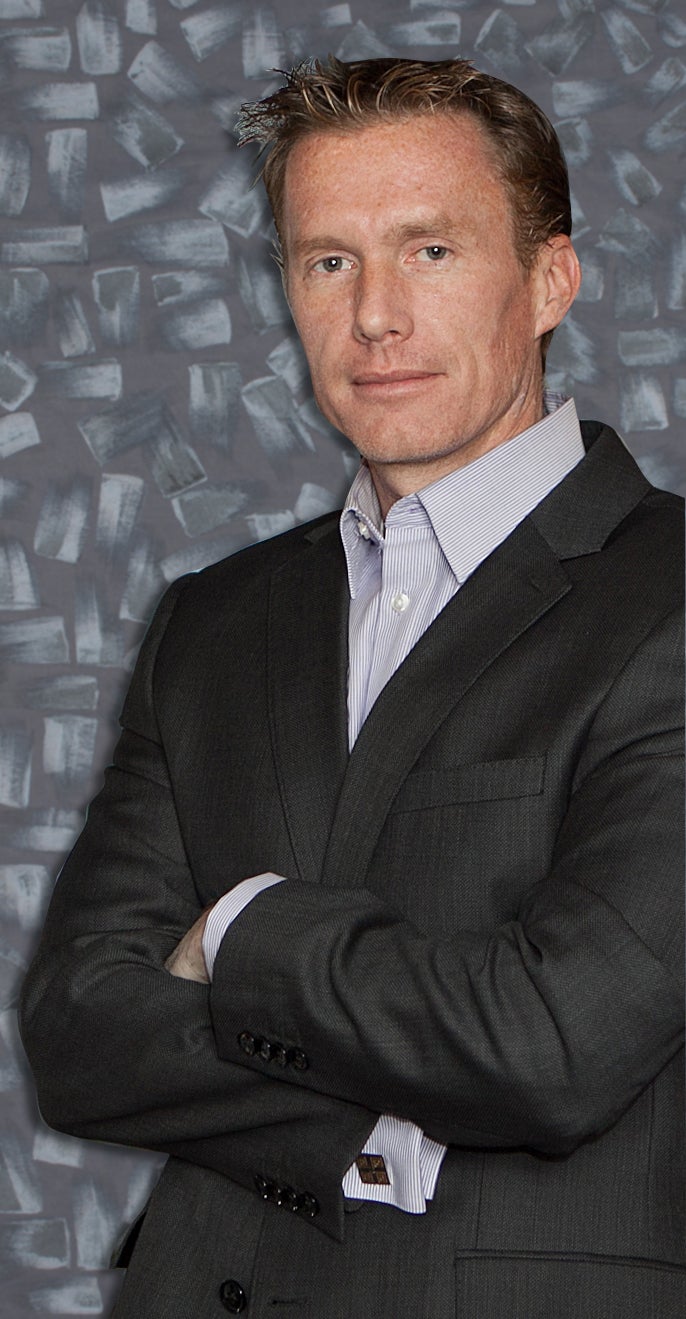 "Jonathan is an experienced and skilled executive with significant operational and commercial experience across a wide variety of businesses and global markets," said Andrea Rubelli, chairman of Donghia. "And with a sharp vision from outside our industry, an understanding and passion for our business, and strong people and team building skills, Jonathan will be the full-time leader that Donghia deserves."
Witmer sat down with EAL to discuss the Donghia board, how his global background informs his current role at the famed company, and his personal aesthetic. 
What have you been charged with as president and CEO of Donghia? Are there any specific milestones the board is interested in?
The Donghia board is great: diverse, experienced and sharply focused on the long-term health of the company. Of course, they are looking to grow the company profitably, but what they really care about is taking care of the people and building the overall Donghia business in a positive manner for the long term. That's why it's so great to work for a strong private company!
How does your background in global businesses help you in this role?
We often hear about how the world is shrinking, and it really is! Consumer trends, design trends, home trends—even how we live—are all evolving rapidly and it's incredibly exciting! There will always be local and regional trends and styles, but the world is becoming increasingly global, and as someone who has lived and worked all over the world it allows you to see things from different perspectives, and how trends across cultures are intersecting, interacting, and evolving, and that is valuable to anyone in any position.
You certainly see this on the residential side, and even more so on the contract side, where that beautiful new five-star hotel was built by a local developer, funded from Hong Kong, specified from Dubai, and operated by a company based in Europe—and you have to manage all of that, all at once, understanding different cultures and practices, if you want the business. I believe that not only is this going to continue, it's going to accelerate.
EALBLOCKQUOTE
Where do you perceive the most growth potential for Donghia/Rubelli?
We are already a pretty diverse company, but I definitely see many opportunities to expand our businesses even further. Our founder, Angelo Donghia, was a true pioneer in this area and it's something we will certainly explore further, especially by developing our international businesses, expanding our reach in existing markets, and entering new business segments and partnerships.
How steep is the learning curve from tabletop to furniture? What did you already know prior to coming aboard and what would you like to better understand?
You might be surprised: The medium is different but many of the processes are the same across the businesses. Across the industries there are different balances between design, operations and commercial; however, the essential functions are similar.  
I'm especially interested in looking at new and innovative merchandising ideas for both textiles and furniture, how we can better integrate and leverage the digital medium, and finally, how to better serve the design community as a whole, both as a resource and as a design innovator.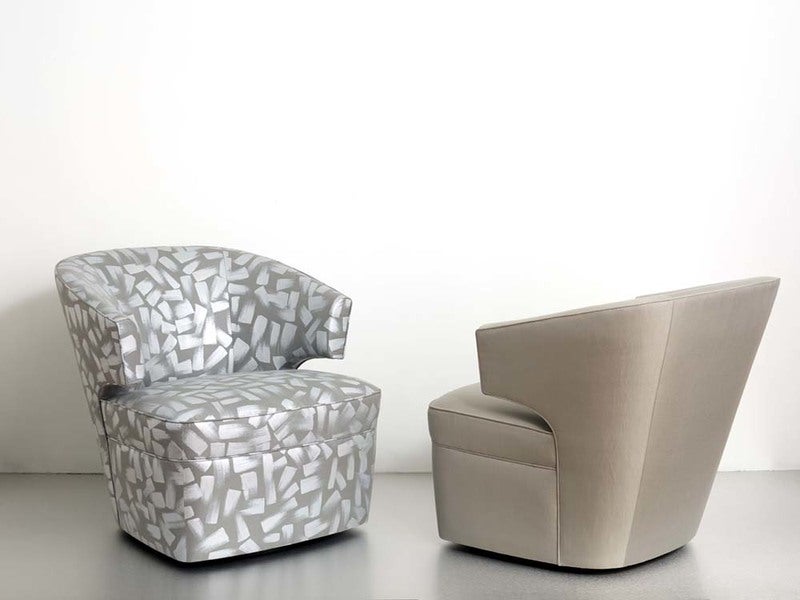 What is your personal style? What does your home look like?
My design style is continually evolving, but I am always drawn to pieces that are exceptionally well made, lean towards contemporary, and always comfortable. Less is definitely more to me, which happens to work quite well in NYC!  
In the apartment now is a Donghia Divan Sofa with contrasting Donghia Volume chairs sporting amazing Rubelli and Donghia fabrics that are incredibly comfortable. In the small corner banquette there is a Donghia Klismos chair expertly upholstered in Armani Casa fabric next to what are my favorite pieces: custom Donghia bench cushions and backs made from our new textile collection, Manhattan Muse.
The slightly formal living area adjacent to the casual dining area is a unique mix but it really works well in the space—and most importantly for me, I think Angelo would definitely approve!