MAsTERPIECE LONDON returns this summer for a weeklong art fair, bringing together 150 galleries and specialists to exhibit their work, including a new special entrance installation. The show runs June 29 to July 5 at the ROYAL HOSPITAL CHELSEA.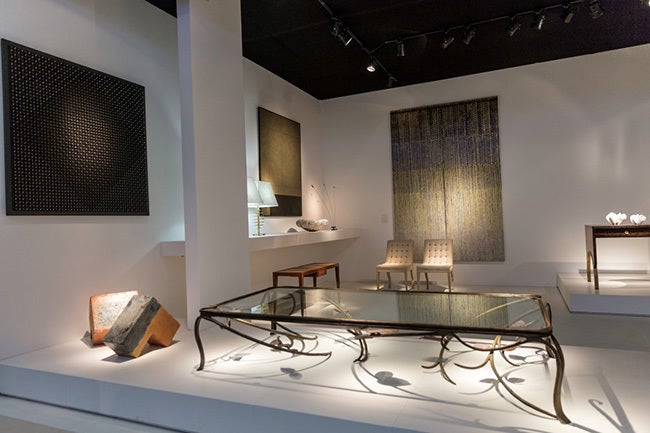 "We are pleased to welcome so many world-renowned exhibitors this year, and we look forward to another outstanding edition of Masterpiece London, where galleries will represent the very best in their fields across categories," Philip Hewat-Jaboor, chairman of the fair, said in a statement.
"This year the fair will launch 'Masterpiece Presents,' an annual entrance installation project," he added. "We are delighted to introduce this new initiative with a large installation by renowned Chilean artist Iván Navarro."
New exhibitors this year include HAZLITT HOLLAND-HIBBERT, STOPPENBACH & DELESTRE, Galerie von Vertes and PAUL KASMIN GALLERY, which will enhance the fair's showing of 19th- to 21st-century art. 
OSCAR GRAF and Galerie Chastel-Maréchal are new exhibitors in the modern and contemporary design category. 
Other highlights of the show include a course hosted by SOTHEBY'S INSTITUTE OF ART on collecting; 30-minute tours hosted by Sotheby's; panel discussions; and exclusive Champagne tastings with PERRIER-JOUËT.