The Milan-based designer Marta Sala's collection Marta Sala Éditions, a collaboration with architects Claudio Lazzarini and Carl Pickering, debuts in New York tonight at The Future Perfect. Also appearing will be work from Brooklyn ceramicist Monty Mattison, presenting a new array of "living sculptures" in tandem with Sala's work.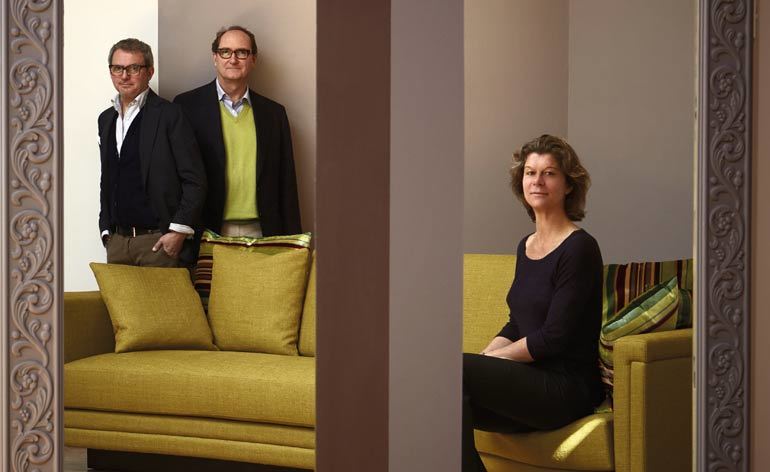 David Alhadeff, founder of The Future Perfect, chatted with EAL about the opening: 
How did you originally discover Marta Sala's work?
I first discovered Marta Sala Éditions in Milan last year and instantly fell in love. The designs feel completely fresh, but have an elegant, timeless quality. Architects Claudio Lazzarini and Carl Pickering originally designed the furniture for actual clients, so the pieces were created as real-world furniture solutions. I'm thrilled to launch the collections in the U.S. for the first time—the combination of modern functionality with meticulous Italian craftsmanship is unlike anything else on the market. We'll be carrying the collections in all three of our locations (New York, San Francisco and Casa Perfect in Los Angeles). Each space will have a site-specific selection of furniture pieces and fabrics designed to reflect the energy and mood of that city.
How did you become connected with Monty Mattison's work?
My good friend and talented interior designer Kelly Behun introduced me to Monty's work—she discovered him through Instagram, of all places. We set up a studio visit and it was like walking into the mind of the artist. I instantly knew that I wanted Monty to be part of our gallery program, which features one-of-a-kind and limited-edition work that we commission exclusively from a select roster of designers (other designs currently in our gallery program include Eric Roinestad, Christopher Stuart and John Hogan). Monty is presenting his work to the public for the first time ever at The Future Perfect, which is an honor.
What's next on the horizon for you?
Our new Los Angeles location, Casa Perfect, is still a big focus—we've taken an incredible midcentury modern home in the Hollywood Hills and have transformed it into our own contemporary design concept space. We'll also continue to expand our gallery program with exciting designer collaborations and exhibitions—I'm always pushing our designers to explore new concepts and unexpected typologies for their work. Our next big launches will be during NYCxDESIGN, including a new gallery program show and a fun new project with De La Espada.
The Future Perfect is located at 55 Great Jones Street, in Manhattan.