Maison Gerard is now the exclusive American supplier of Pouenat's collections and bespoke pieces. Known for its wrought ironwork since 1880, Pouenat has partnered on collaborations like a series of light fixtures by award-winning Israeli artist Arik Levy as well as pieces by French designer Jean-Louis Deniot.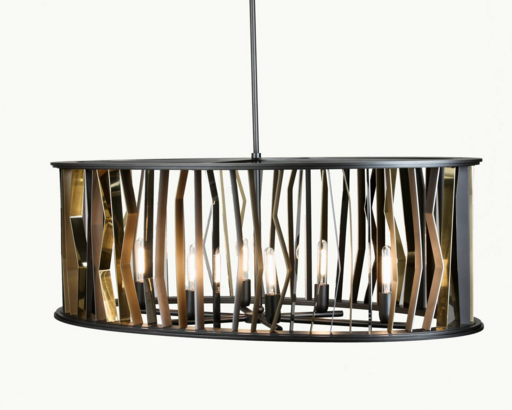 Founded in Moulins in France, the firm encompasses a collection of workshops that create ornamental metal work for architectural projects. In its early days, Pouenat produced banisters, gates, screens and lanterns for buildings, private homes and luxury hotels around the world, and some of its early work includes the gates of the Palace of Versailles, the banisters and lights in the hall of the Musée des Beaux Arts, on the Place Stanislas, a square in Nancy, France, and encasing lights in the gardens of the Château de Fontainbleau. 
More recently, with the director of designer Henri Pouenat, the firm, in the 1960s, began producing light fittings and the furniture for the Liner Le France, and a variety of pieces for the United Nations in Geneva and the Hôtel Concorde in Paris. In the early 2000's, it began developing contemporary lighting and furniture in collaboration with architects and designers.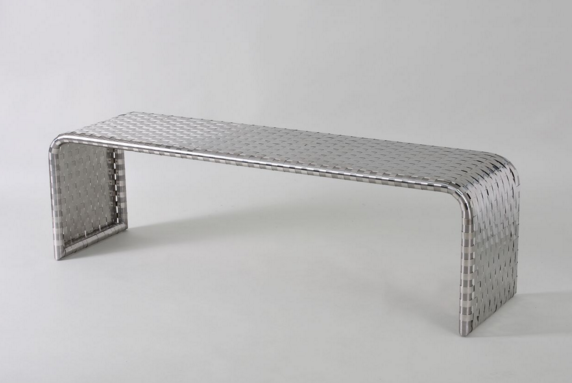 Today, the brand serves as a design consultant and works with materials including steel, aluminum, stainless steel, copper, bronze, and brass, in combination with glass, wood, ceramics, stone and fabric. Among its modern clients are hotels including the Plaza Athénée, the Meurice and Thoumieux, and retailers like Balmain and Dior. The 25-craftsman workshop remains in Moulins.