As the seasons change, design brands are using the time of transition to find new places to call home. In our October roundup, BOH gathers all the showroom happenings to have on your radar.
Showroom Spotlight:
Maiden Home reveals its inaugural store in New York
For the introduction of Maiden Home's first-ever store, situated in the heart of Manhattan's Meatpacking District, founder and CEO Nidhi Kapur knew she wanted to take visitors on a journey. "The space was designed to feel like walking through a collected home," says Kapur. "Our hand-crafted pieces, and the objects that surround them, are intended to celebrate artisanship and mirror the layered stories that make a beautifully decorated home."
To carry out that vision, the 4,100-square-foot space is divided into four main galleries—starting with a bright and airy entry and progressing into spaces that are darker, moodier and more intimate. Midway through, visitors can stop by the design center, where they can dive deep into the brand's materials and develop plans with interior designers amid dining and office collections. By the final gallery, the space becomes steeped in a "den-like" atmosphere, showcasing bedroom pieces and modular seating.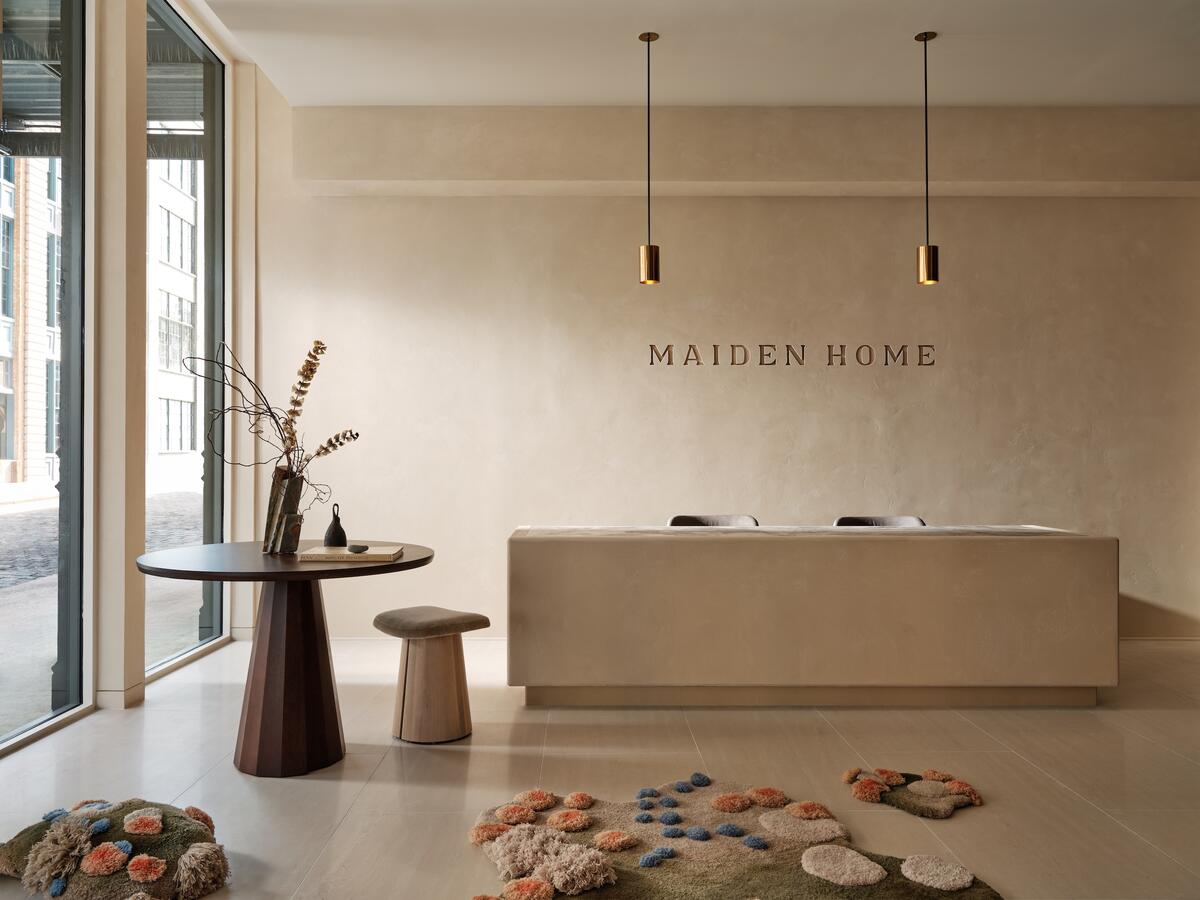 The space's finishes were chosen to highlight hand-craftsmanship, as shown in the plaster, millwork and etched signage details. Limestone floors and raw plastered walls provide contrast with refined oak millwork and a polished marble fireplace, altogether creating a neutral foundation that allows the brand's collections to shine—each piece designed in Maiden Home's nearby studio and crafted in boutique workrooms across the country. Before long, the greater community will be invited into the space as well, as Maiden Home looks toward hosting intimate events and programming throughout the year.
More than anything, the brick-and-mortar milestone marks the latest step in the brand's vision for an omnichannel approach, says Kapur. "Where others see a gloomy retail outlook, we see an opportunity to sprint ahead and gain market share—all while furthering our long-term vision for Maiden Home as an enduring luxury brand."

34 Little W. 12th St., New York
California
Sklo, a producer of hand-blown Czech glass lighting and objects, opened a new trade showroom and headquarters in the heart of California wine country. Located in Healdsburg—the same town where Sklo founders Pavel Hanousek, Karen Gilbert and Paul Pavlak originally met and dreamed up their vision for the brand—the space includes a bright and airy studio, an open-plan office, and a dedicated showroom for the company's product portfolio.

115 W. North St., Healdsburg
Furniture and workspace design firm Pivot Interiors debuted its newest design center in Los Angeles. Housed in a historic 11,200-square-foot building constructed in 1923, the repurposed space features original exposed brick and trussed ceilings with interiors redesigned by the firm and architectural services completed by San Francisco firm Parco Studio. Visitors can browse furnishings and pieces from local art galleries and take part in seasonal offerings through community partnerships with breweries, distilleries, artists and caterers.

2116 Sacramento St., Los Angeles
Online sustainable home goods marketplace Goodee unveiled its first West Coast pop-up store at Platform in Culver City, Los Angeles. Open to the public through January 2024, the space will present a curated selection of gifts from makers around the world—including brands like Haws, Niwaki, Tensira, ecoBirdy and more—within a 500-square-foot space designed by Montreal–based design firm Sangare Studio.

8850 Washington Blvd., Culver City
Hawaii
Hawaiian decor brand Noho Home debuted its first brick-and-mortar presence with a pop-up retail space in Honolulu's Ala Moana Center, the largest open-air shopping center in the world. Open through January of 2024, the pop-up will feature a collection of unique artisan-crafted home decor and gifts that celebrate Hawaii's natural beauty, culture and lifestyle.

1450 Ala Moana Blvd., Honolulu
Minnesota
Minneapolis-based Lucy Interiors opened a new studio and retail space in the lakeside suburb of Wayzata—the hometown of founder and interior designer Lucy Penfield. Situated on the shores of Lake Minnetonka, the shop will house her full-service interior design studio as well as home goods sourced from around the world, including items like Guatemalan textiles, hand-woven mats from Nigeria, grass-woven baskets from Morocco, Japanese printed batik textiles, Berber rugs and Penfield's own line of pillows.

755 Lake St. E, Wayzata
New Jersey
Signature Kitchen Suite opened its new Skyline Showroom within parent company LG's North American headquarters, located in Englewood Cliffs, New Jersey. The new space offers vistas of the New York skyline, and will be home to immersive cooking showcases, interactive tutorials and other hands-on experiences.

111 Sylvan Ave., Englewood Cliffs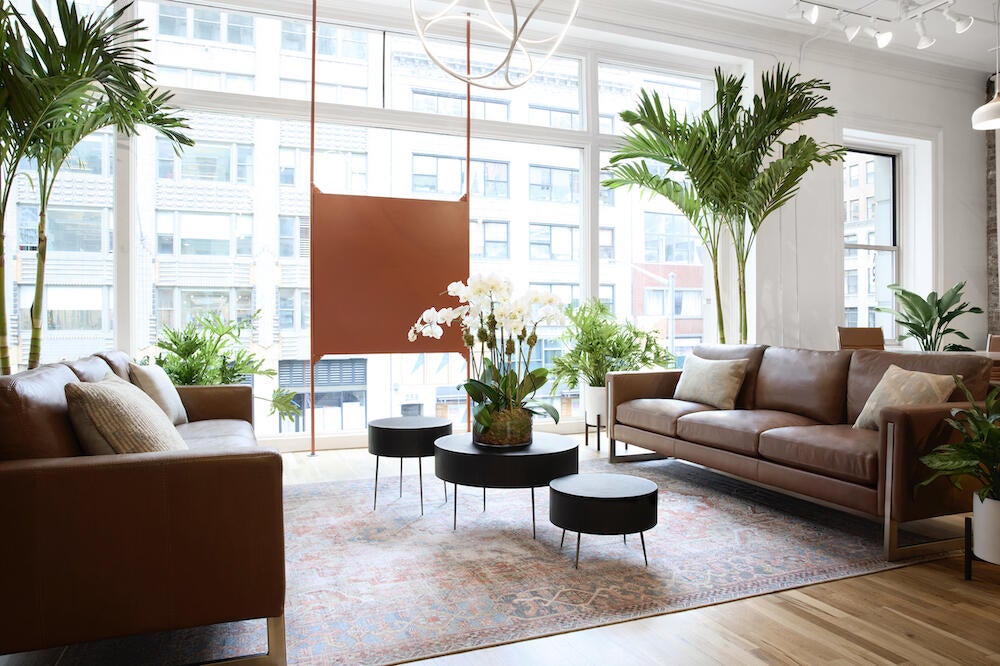 New York
Loloi introduced its newly renovated and expanded Fifth Avenue showroom in New York. Following the redesign, the space's square footage has doubled to 12,000 square feet, which includes the addition of a new third floor that showcases assorted home accents such as pillows, throws and poufs, in addition to the brand's made-to-order rugs and textiles displayed throughout the rest of the space.

260 Fifth Ave., New York
Minneapolis-based furniture brand Blu Dot unveiled its new flagship location in New York, marking its second location in the city and its 16th store overall across North America and Australia. Situated in Midtown East, the 14,000-square-foot space was designed by Brooklyn-based architecture and design practice Peterson Rich Office, who decked out the space with a striking tomato-red paint scheme, displaying the brand's full collection of designs across two floors and a rooftop terrace.

715 Lexington Ave., New York
Home goods shop Common Things debuted in a storefront in Manhattan's East Village neighborhood. Designed by architect and designer Komal Kehar of design consultancy Mira Projects, the new location houses a collection of decor and objects rooted in cultural design movements, including decorative thrones made in Haiti, upcycled oil barrels and chromatic textiles inspired by the craftswomen of the Bauhaus.

76 E. Seventh St., New York
Zafferano, a North American lighting and tableware distributor, introduced its first U.S. showroom with the debut of a 2,400-square-foot space in downtown Manhattan. The new location will showcase the brand's cordless lamps, hand-made Italian dinnerware and colored glassware in a gallerylike setting.

121 Varick St., New York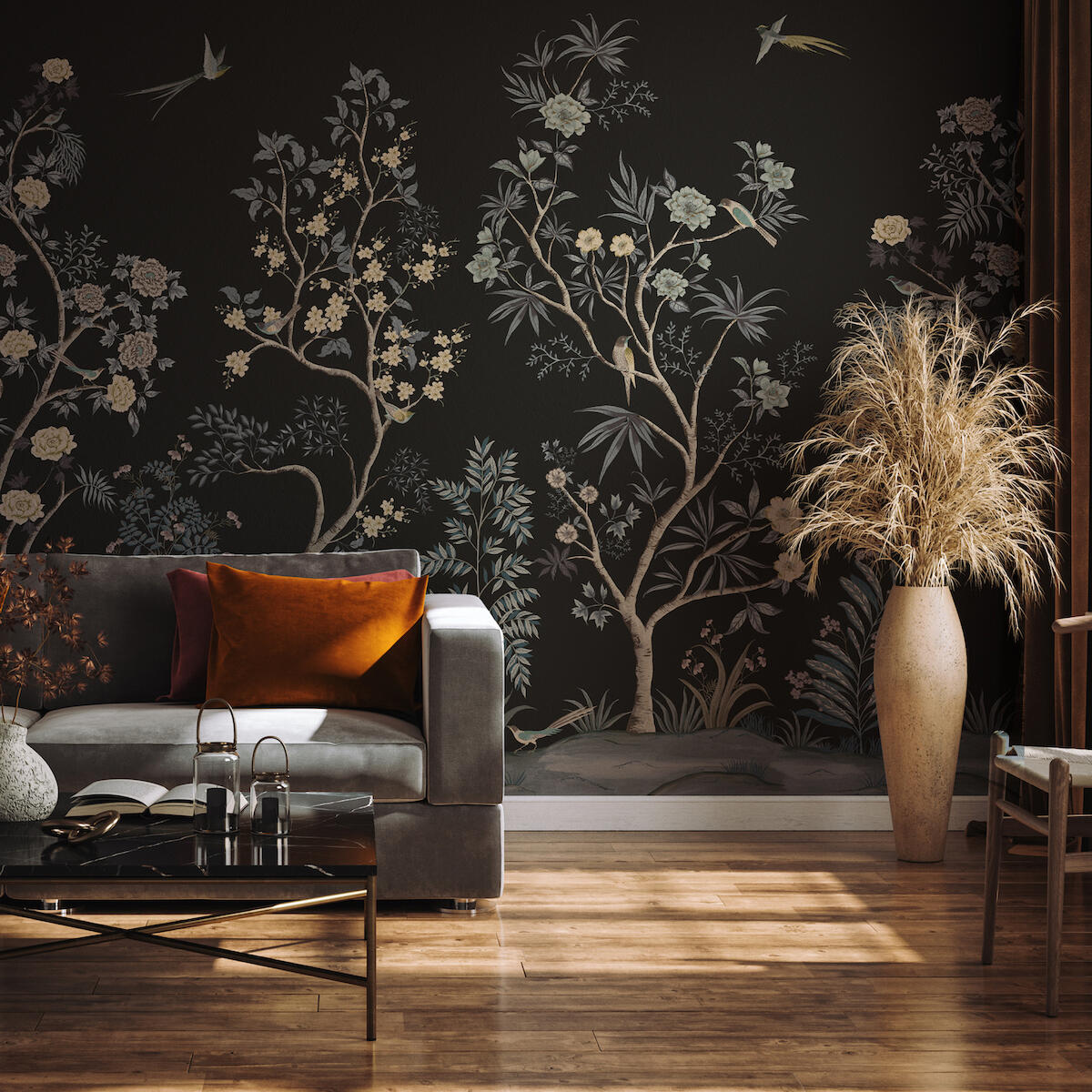 North Carolina
Tempaper & Co. unveiled its first-ever permanent showroom in High Point, North Carolina. Housed in the International Home Furnishings Building, the space showcases a variety of pieces from the brand's portfolio, including peel-and-stick wall murals, grasscloth designs and a new collaboration with wallpaper, textile and home furnishings brand She She.

211 E. Commerce Ave., High Point
California-based lifestyle brand Jenni Kayne opened a new retail store in Charlotte. Located in Phillips Place, an outdoor luxury shopping center, the 1,653-square-foot space showcases the brand's entire product assortment—including furniture, home decor and apparel—in a setting designed with Jenni Kayne's signature coastal aesthetic in mind.

6815 Phillips Place Ct. Suite B., Charlotte
South Carolina
Home furnishings and interior design firm Bespoke Adobe's new location opened its doors in downtown Bluffton, South Carolina. Designed by Liz Stiving-Nichols—who led the design of the firm's flagship boutique in Martha's Vineyard—the space features an array of high-end furniture, home decor, accessories, lighting, floorcoverings and custom window treatments inspired by coastal lifestyles.

14 Promenade St., Bluffton
Tennessee
On the heels of its recent opening in North Carolina, Jenni Kayne opened a new retail store in Nashville. Located in the city's bustling 12 South neighborhood, the new 1,976-square-foot outpost hosts the full range of Jennie Kayne products across apparel accessories, home and apothecary.

2803 12th Ave. South, Suite 104, South Nashville
Texas
Omet, a new online marketplace for Latin American design, debuted a new showroom space in Austin. Based in the Central East Austin neighborhood, the 2,500-square-foot space marks the company's first permanent retail location, and will display items from Omet's inaugural collection as well as new pieces designed specifically for the opening.

1322 E. 12th St., Suite 102B, Austin
MillerKnoll opened the doors of its new showroom in Dallas. The nearly 14,000-square-foot location will be the first to showcase Herman Miller and Knoll portfolios together in one dedicated space, along with exhibiting pieces from brands like DatesWeiser, FilzFelt, Geiger, Hay, Muuto and NaughtOne, as well as products from Knoll Textiles, Edelman, Maharam and Spinneybeck.

2811 McKinney Ave., Dallas