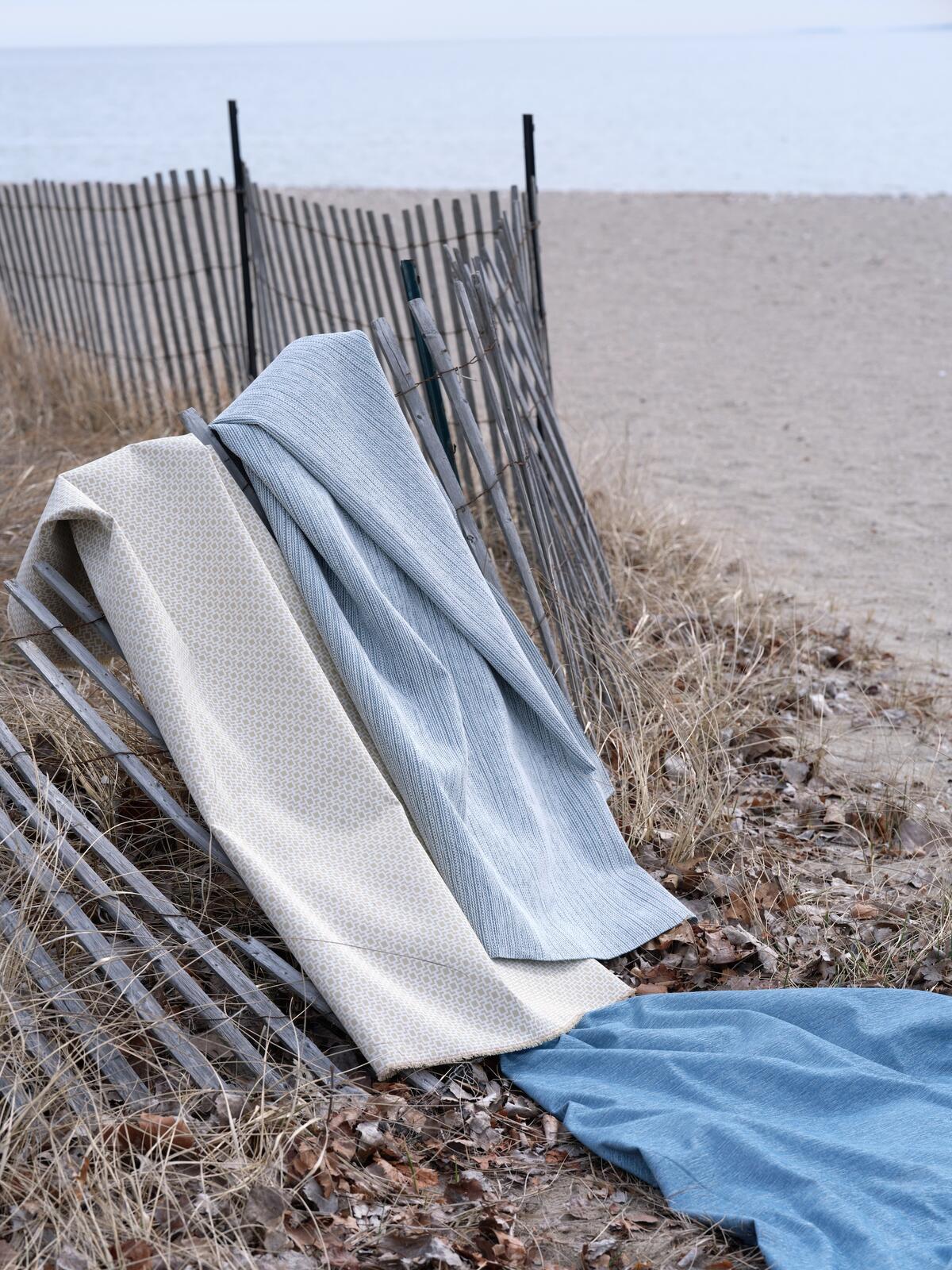 Fabric powerhouse and fifth-generation family business Kravet is legendary for the top-quality textiles, furnishings and floorcoverings available across its portfolio of celebrated brands, from its own house labels to luxury lines Lee Jofa, Brunschwig & Fils and Donghia. But the company has always been about more than just aesthetics. Committed to countering the industry's deleterious environmental impact, Kravet has offered eco-conscious fabrics made in part from recycled plastics for more than 15 years—anticipating the need for greener home goods even before designers began demanding them. The company further upped the ante in February 2022, announcing its plan to adopt sustainable practices across all aspects of its operations. "We're taking a 360-degree approach, looking at the product component—whether it pertains to fabric, furniture or carpet—and beyond, to changes we can incorporate through our partnerships and our processes overall," says vice president of sales Daniel Kravet, who is spearheading the companywide mission to "reduce, reuse and redecorate." Now, as the first residential partners of the Seaqual Initiative, Kravet presents the InsideOut Seaqual Initiative Sustainable Textures collection, a premier assortment of performance fabrics made from repurposed marine plastic waste.
A genuinely global undertaking, the Seaqual Initiative works with programs around the world to remove ocean litter and transform it into a new, fully traceable raw material, Seaqual Marine Plastic, which can then be developed into a broad range of products—including the Greenguard Gold Certified, PFAS-free InsideOut Seaqual performance fabric. To date, in partnership with more than 60 countries and countless brands, manufacturers and retail outlets, the Seaqual Initiative has cleaned more than 600 tons of garbage from the oceans and turned more than 200 tons of it into reclaimed plastic. "With Seaqual, it's almost one plus one equals three," says chief creative officer Scott Kravet. "Removing waste from the ocean is a great initiative in itself, but by recycling it into fabric, you're getting a dual benefit."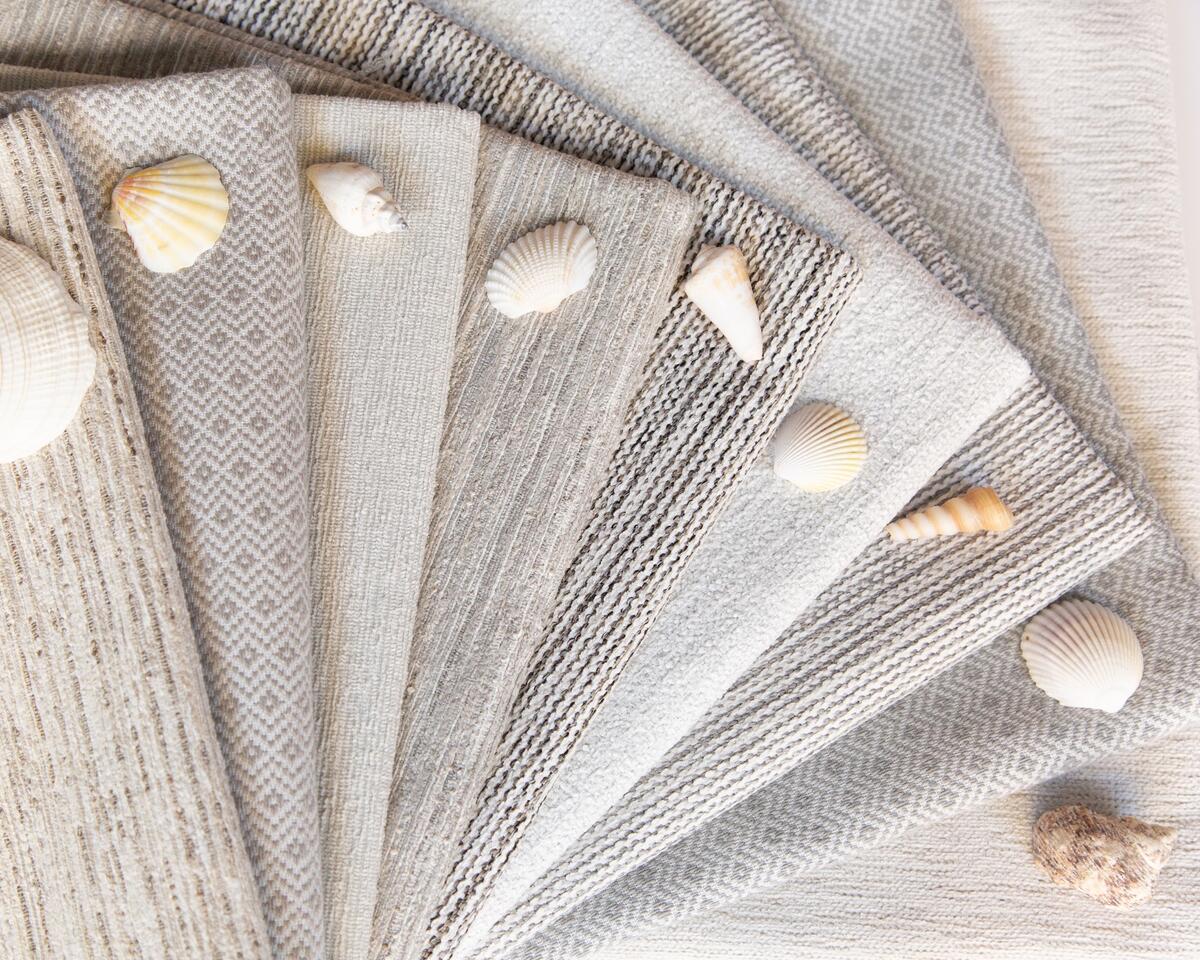 While plastic may not (yet) be the first material that comes to mind when re-imagining fabrics, yarns derived from it are uniquely suited for performance purposes. Strong, lightweight and practically indestructible—for the better, in this case—textiles made from reclaimed polyester-based plastics are fade- and mildew-resistant, liquid-repellent and all-around resilient. Translated into residential use, that means they're easily cleanable and can endure the daily stains and spills inflicted by kids and pets. But InsideOut Seaqual is not the stiff, sticky, unstylish stuff of years past. As the technology behind plastic-based materials has improved, so has the hand. "It needs to be beautiful, first and foremost," says Daniel. Kravet's InsideOut Seaqual collection more than fulfills that promise, offering 56 options, from small-scale designs to dramatically tonal patterns, all rendered in an aptly oceanic palette of sandy neutrals, sea-glass greens and marine blues. Consisting of seven plastic bottles per yard, each durable, design-forward style is equally at home indoors and out, come rain, snow or shine.
The InsideOut Seaqual Initiative Sustainable Textures collection joins an array of items already under Kravet's sustainability umbrella, including furniture constructed from Forest Stewardship Council– or Sustainable Furnishings Council–certified wood, and floorcoverings woven from soft yet strong PET (polyethylene terephthalate) yarns. More than 1.1 million plastic bottles have been recycled into Kravet products so far, with a 9-by-12-foot PET rug repurposing an average of 750 2-liter plastic bottles, for example. "Sustainable goods have become an important category for us as vendors and suppliers, and for designers as our clients, so we're going to continue to develop more of them," says Daniel.
Aware that even seemingly small actions can have a ripple effect on the environment, Kravet takes a holistic approach to sustainability. Solar panels and motion-sensor LED lighting save energy at its headquarters in New York and warehouse in South Carolina. The company goes paperless and chooses biodegradable packaging whenever possible. And design schools benefit from the thousands of leftover textile samples it donates. The InsideOut Seaqual collection is the latest step in Kravet's pledge for a greener way of life, but by no means the last. "Collectively, we all need to work together to ensure there's a future for our customers, their clients, their kids," says Daniel. "It's an exciting opportunity to be part of a larger story beyond selling fabric—one that is so important to the planet, and to the sixth and seventh generations of the Kravet family."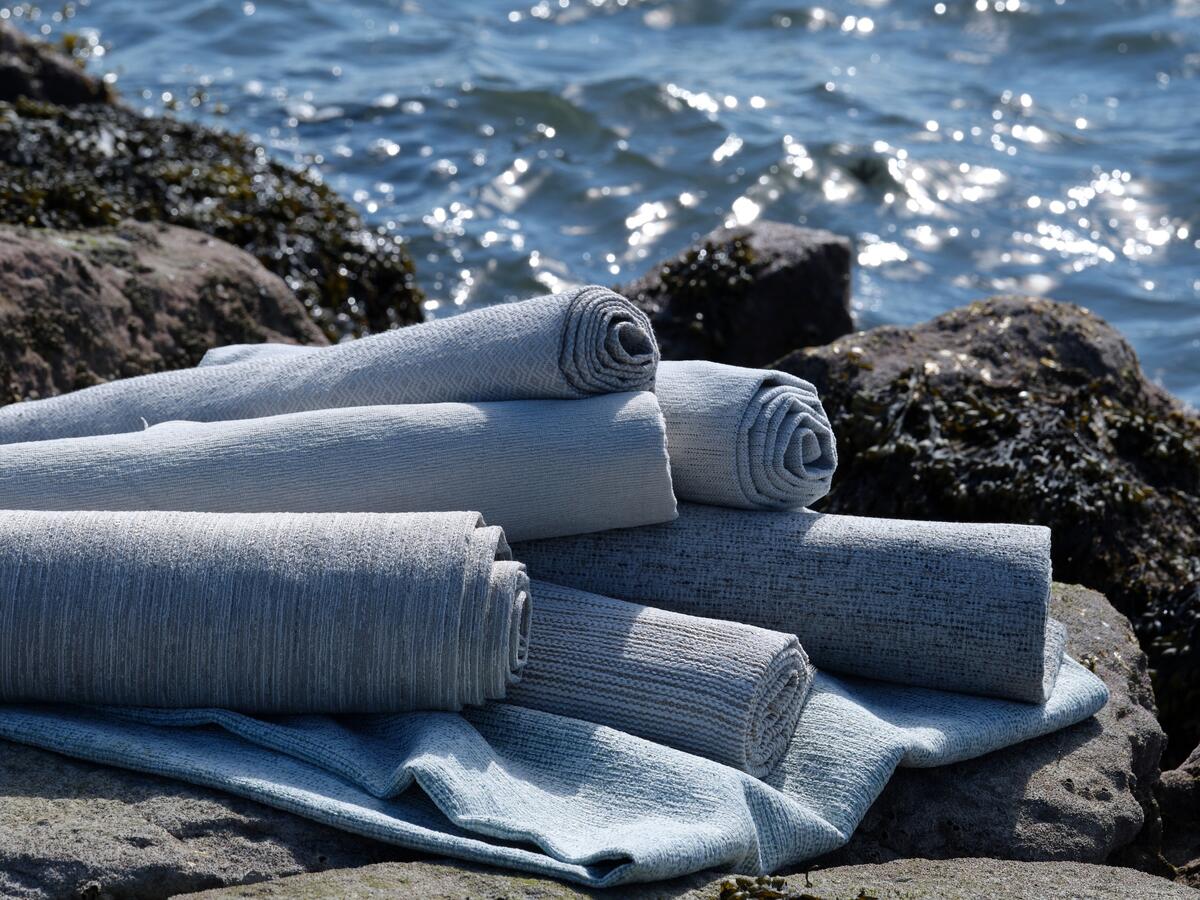 This story is a paid promotion and was created in partnership with Kravet.
Homepage image: Kravet's InsideOut Seaqual Initiative Sustainable Textures collection features a range of textures and patterns in a seaworthy palette | Courtesy of Kravet