No. 2 Opus Place, a new 53-story tower by Perkins+Will, will be Atlanta's tallest residential tower. Developed by Olympia Heights Management, No. 2. is located in the 4.5-acre, mixed-use destination Opus Place.
The master plan for Opus Place was done by Richard Meier, who had also done work on the city's High Museum of Art. Perkins+Will served as architect on No. 2, which has 232 residences, including one- to three-bedroom homes and penthouses with interiors by Champalimaud. Units range from 980 to 5,000 square feet and pricing goes from about $700,000 to $12 million.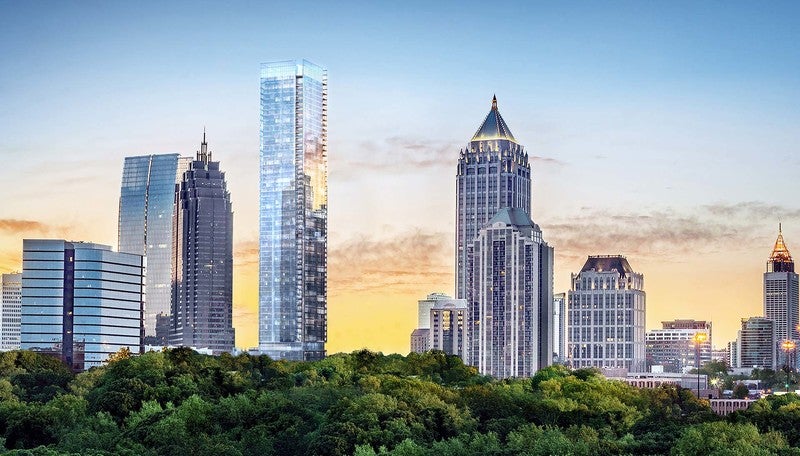 "When Opus Place was originally unveiled late last year, there was an incredible amount of excitement and energy around what exactly would be offered," says Kerman Haynes, No. 2's sales director and vice president of Berkshire Hathaway's City Haus division. "Now that we debuted our sales gallery for No. 2 Opus Place, buyers are able to see that we truly are creating this symphonic whole—an Opus—with the residential tower, culture and retail pavilion and caliber of amenities. It was amazing to see the droves of guests at the sales gallery during our launch event, as it showcases the pent-up demand there is in Atlanta for a development of this caliber."
Among the amenities: a 45,000-square-foot Opus Club, with fitness/wellness amenities, an on-site "lifestyle curator" andblue-chip art collection, an IMAX theater screening room, a culture and ultra-lounge, a library, a cocktail bar, a demonstration kitchen, a private dining room, a tasting lounge, wine tasting and storage, and three golf simulators, among other features.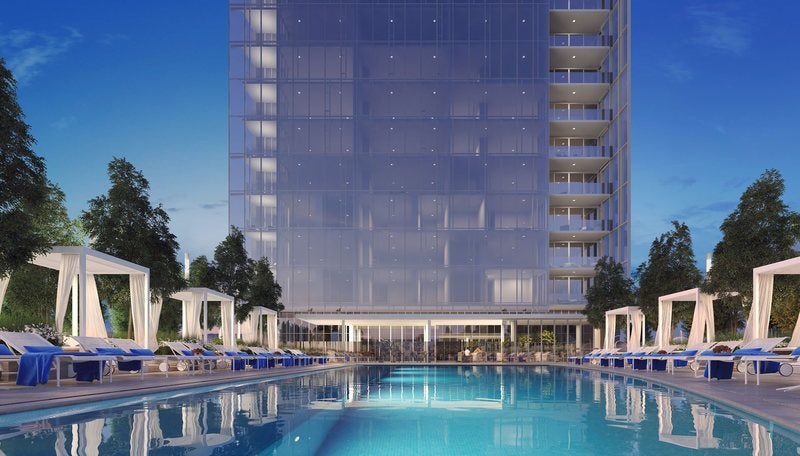 "Midtown Atlanta is already known as a diverse and exciting neighborhood full of arts and entertainment due to it being the home of the High Museum, Atlanta Symphony and Fox Theatre," says Louise Sunshine, consultant to OHM, along with Paul Sunshine of LMS Consulting. "We knew that if we were going to bring a destination to Atlanta, we had to add to the existing culture offering and we are confident that Opus Place, and No. 2 Opus Place, will do just that."
Construction will begin this fall, with anticipated move-ins at the end of 2019.