It's hard to think of a more straightforwardly named company than Italian Design Brands. The Milan-based conglomerate, IDB for short, is exactly what you'd think: a roll-up of small-to-midsize Italian purveyors of high-end lighting and furniture. Founded in 2015, the company has been building steam toward what is proving to be a breakout year. In May, it IPOed, raising 70 million euros. Now, IDB has opened a headquarters in New York, its beachhead in the American market.
"The U.S. is already a very important market after Italy—it represents 25 percent of our sales," says CEO Andrea Sasso. "We want to grow [here]. We see this market as fundamentally very interested in design. … We believe in this market, and we are investing heavily."
The thesis behind Italian Design Brands is as simple as its name. According to a Bain study commissioned by the company, the global market for "high-end designer furnishing" is $45 billion, and 25 percent of that market is accounted for by Italian brands. That's a lot of money, but it's dispersed across a fragmented market dominated by small, privately held companies that don't always have the capital or expertise required to grow. Many also suffer from succession problems: If there's no interested son or daughter to take over, the firm runs the risk of simply fading away.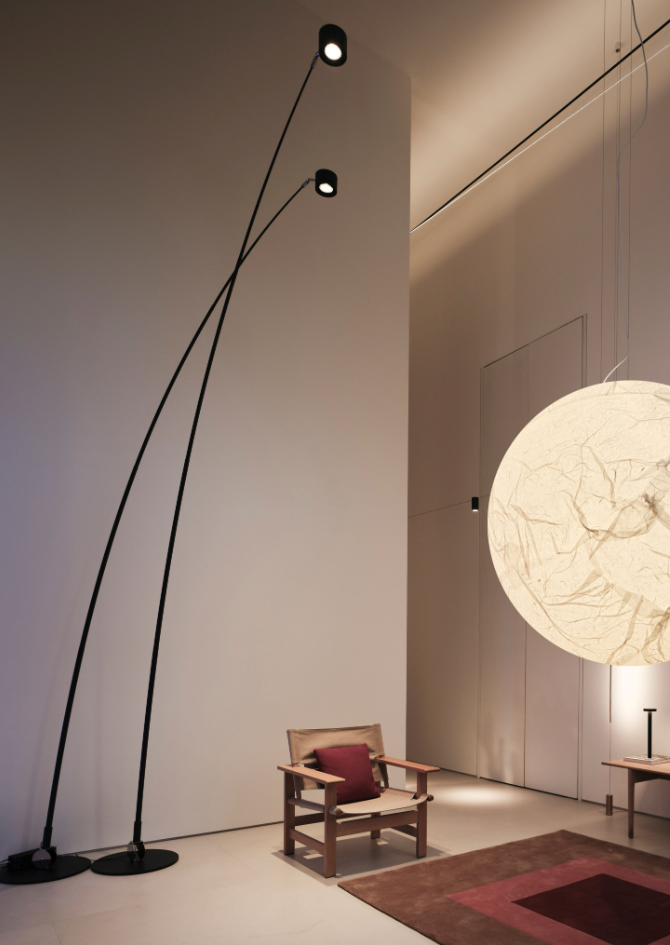 Courtesy of Italian Design Brands
The IDB playbook is, in short: Acquire these companies, professionalize their operations and give them capital to expand. Put enough together, and, presto, you've got scale. To date, the company has rolled up 11 companies that manufacture under 14 brand names. According to Sasso, that's only the beginning.
"We've already met more than 400 companies; we've been in touch with 150; and we have a pipeline on the next 40 companies [to consider acquiring]," he says. "We are an M&A machine."
The brands that make up IDB's roster—a group that includes Gervasoni, Meridiani, Davide Groppi and Axolight—are not household names here in the States. To help build awareness, last month the company opened new Manhattan headquarters, including showrooms for Meridiani (a furniture brand) and Davide Groppi (a lighting designer). However, just as important, says U.S. CEO Renato Delle Side, is Americanizing the operations of the business.
Many of the brands have previously had U.S. distribution of some kind, but customers would be butting up against language barriers, time differences, and the cultural gap between American and Italian business styles. "You would call on Thursday, and you were not hearing back until the following week," he says with a laugh. Now, says Delle Side, the company has stateside customer service, a logistics team, some stock on hand, and a U.S. price list. "These are Italian companies and Italian products, but we want to run the business the American way."
Italian Design Brands is not the only player to identify its unique niche. Haworth has been on a tear of Italian acquisitions over the past 10 years, picking up brands like Poltrona Frau, Cassina and the Luxury Living Group. Meanwhile, the private equity-backed Design Holding group has snapped up B&B Italia, Flos and Louis Poulsen towards the goal of creating an "LVMH of home."
Nor is IDB the only one to sense opportunity in America. Due to a variety of factors—from a cooling European market to an unstable Chinese economy to a flood of investment dollars entering the space—the past year has seen a mini-boom of Italian brands opening U.S. showrooms and otherwise looking to expand their stateside presence.
IDB is hoping to find differentiation in focus. For one, the company is dialed in specifically on Italian brands and the particularities of acquiring and managing them: Gaining the trust of a notoriously exacting group of artisans and entrepreneurs, Sasso says, is key to the whole endeavor. For another, unlike Design Holding, which is exploring a cohesive retail concept that unites its various brands, Sasso says that IDB is happy for its companies to mostly sell to interior designers for the time being (the location of the headquarters, across the street from the New York Design Center, speaks for itself).
And while a shaky macroeconomy and stagnant housing market might give many otherwise expansive companies pause, for Sasso, the conditions couldn't be better. "It's a good time to buy," he says. "We're not like the companies that have private equity [ownership] with billions in debt. We have free cash flow. … This is a positive and organic business. Private equity? They are suffering a lot. [Economic conditions] are good for us. Not so good for them."