Last month, America's design cognoscenti flocked to Italy for an annual pilgrimage that—Covid notwithstanding—has become a predictable migratory pattern. Just as birds flock south for the winter in search of warmer weather, every spring, designers in sharp shoes and magazine editors in statement glasses head to Milan Design Week on the hunt for the perfect chair, the next big pattern—maybe a negroni or two.
But recently, most of the traffic has been going in the other direction. Natural stone powerhouse Salvatori just unveiled a showroom in New York. Cassina is opening a location—its largest ever—in Los Angeles and another in Seattle. Artemest just debuted a New York gallery. Design Holding is planning a major expansion in the U.S. for its brands, including B&B Italia, Flos, and Fendi Casa. The list goes on. The Italians—more specifically, Italian brands—are coming.
For Italian home companies, the appeal of the U.S. market is multifaceted. Culturally, Americans are already primed by fashion to appreciate Italian luxury goods, and the two countries have long enjoyed a mutual love affair. Then there are the sheer numbers: Few other countries can boast the wealth and scale of the U.S. consumer demographic (according to a 2022 Credit Suisse analysis, we have 24 million millionaires here).
Stability is also a key factor. After a decade spent chasing success in growing markets like China, India and Brazil with mixed results, many design brands are drawn to the relative simplicity of doing business in America. "[The U.S.] is the safest bet," says Cassina CEO Luca Fuso. "It's a rich market, it's stable, it's growing. Asia—China, specifically—is a huge opportunity, but it's not as safe."
The way America buys, too, is a hook for some Italian companies. Though many built their reputations on customizable, boutique product, the appeal of a more systemized approach is undeniable. "The [average Italian consumer] compared to the [average American consumer] will be a tremendous pain in the neck," says Salvatori CEO Gabriele Salvatori. "For one bathroom, it will be, 'I want this vein, but my piece needs to be exactly in the middle,' and it's not standardized. Of course, we do that, and it's our expertise and we love it, but for the same amount of time, I'm able to do 300 bathrooms in America."
But despite the market's many draws, few if any of the Italian design giants have managed to become more than boutique players here in the U.S. Summing up the dilemma facing many such brands, on The Business of Home Podcast, Nicola Coropulis, CEO of Tolentino, Italy–based Poltrona Frau, put it plainly: "I would like [Americans] to think of Poltrona Frau more than they do today. We've had a circle of clients and connoisseurs, but we never got extensively known. … We were under the conviction that the quality of our product was enough. Unfortunately, it's not exactly like that."
The appeal of the U.S. market—its enormous size—is one of its biggest challenges. It is simply very difficult (read: very expensive) to make an impression here. And though many Italian companies have undeniable design bona fides, they have not historically been culturally inclined toward taking pricey risks on a new market. "A very high percentage of Italian companies are family owned, and that's good and bad," says Salvatori, who says that he's turned down multiple offers to be acquired by various private equity firms. "It's good because values are transmitted, but it's a little bit of a limitation. … To spend $2 or $3 million on operations on the other side of the ocean, you need to have confidence, and sometimes [these companies] are small operations with only 30 people, and their English isn't so fluent. … It's an obstacle."
Reaching affluent consumers through interior designers is an obvious way to circumvent that challenge, and to be sure, many Italian companies have found success through the trade. But there are roadblocks there as well. Italy historically has not had the same volume of interior designers as the U.S., nor the same expectations around trade pricing—the outreach isn't always quite as smooth as it might be for a trade-oriented American company. ("Like any luxury brand, I'd like to go back to my Louis Vuitton playbook of: There's never any discount for anyone at any time," said Daniel Lalonde, CEO of Milan-based Design Holding, on a recent episode of The Business of Home Podcast.)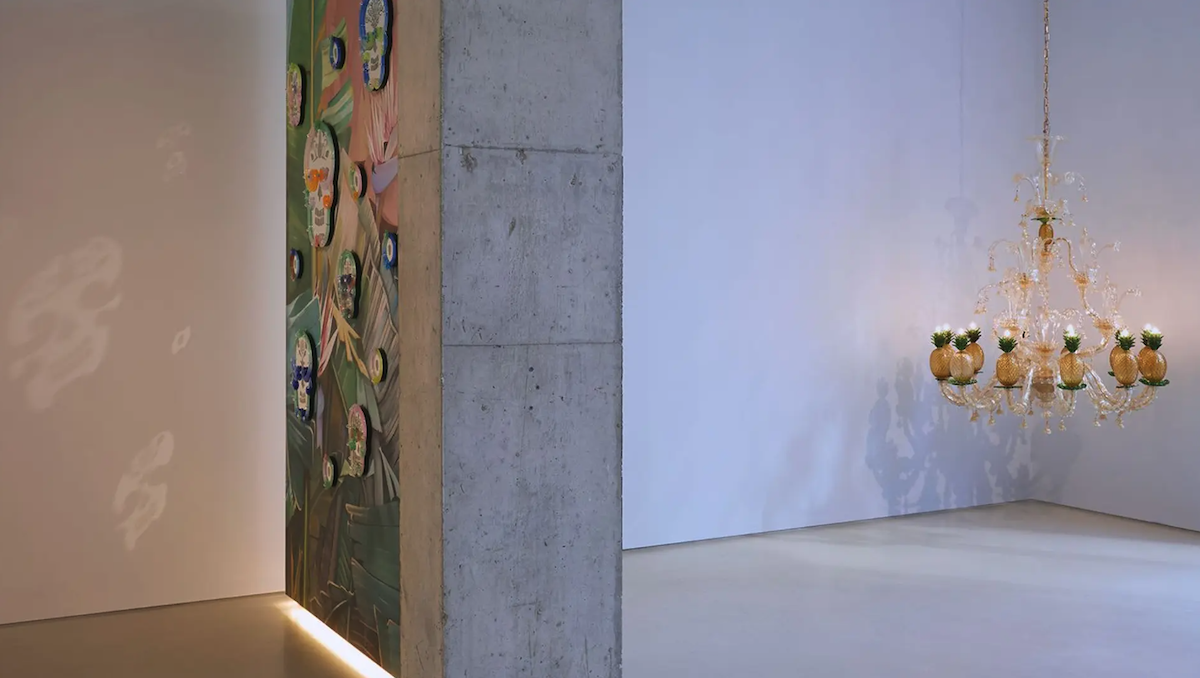 Given all that, why the recent Italian design surge in the U.S.? A few reasons. The biggest is probably that many once-small, family-owned Italian brands are now part of multinational corporations. Since its 2014 acquisition of Poltrona Frau, Michigan-based furniture giant Haworth has been assembling a fast-growing portfolio of Italian design brands, including Cappellini and Cassina. Design Holding continues to snap up Italian brands toward the goal of becoming the "LVMH of home," in Lalonde's telling. The straightforwardly named Italian Design Brands group now has 10 portfolio companies and plans to add more. All that consolidation gives each individual brand access to the capital and expertise required to move into a new market.
Current events may also be a catalyst. As Europe's economy continues to drag under a recession that hasn't quite hit us as hard here in the U.S., and as the war in Ukraine destabilized the region, many CEOs of European companies are prioritizing diversification. "These companies have been focused on Italy, France and Germany," says Marco Credendino, CEO of Italian design e-commerce platform Artemest. "But I think for the first time in the last four years, with the war in Ukraine, the cost of raw materials and energy [have all] demonstrated that you need to look to other markets to survive."
Finally, there's Covid. While opening up operations in the U.S. is never cheap, the pandemic's devastating effect on commercial real estate has made it cheaper. For the past three years, retail landlords have been willing to cut deals, and for Italian brands that want to open up shop, now is the time to sign a lease.
"All of a sudden, in April 2020, the vacancy rate in Manhattan went up to 56 percent, so I thought, 'This is my opportunity—landlords are willing to be more flexible,'" says Salvatori. After touring Manhattan with a broker, he settled on a location in SoHo and tapped Yabu Pushelberg to deck it out in his company's signature marble. A grand piano sits in the main atrium for impromptu jam sessions.
"I've been wanting to open up a showroom in New York for many years," he says. "The American dream still exists."
Homepage image: Salvatori's New York showroom | Courtesy of Salvatori