Pity the malls of America. Once proud institutions of teenage social life and temples of commerce, in recent years they've become punchlines to jokes about the death of brick and mortar retail. Which is why an invitation this week from Los Angeles–based Rios Clementi Hale Studios was so intriguing: The firm's latest products were being featured in a new boutique by L.A. retail veteran Carl Louisville in, of all places, the Westfield Century Mall.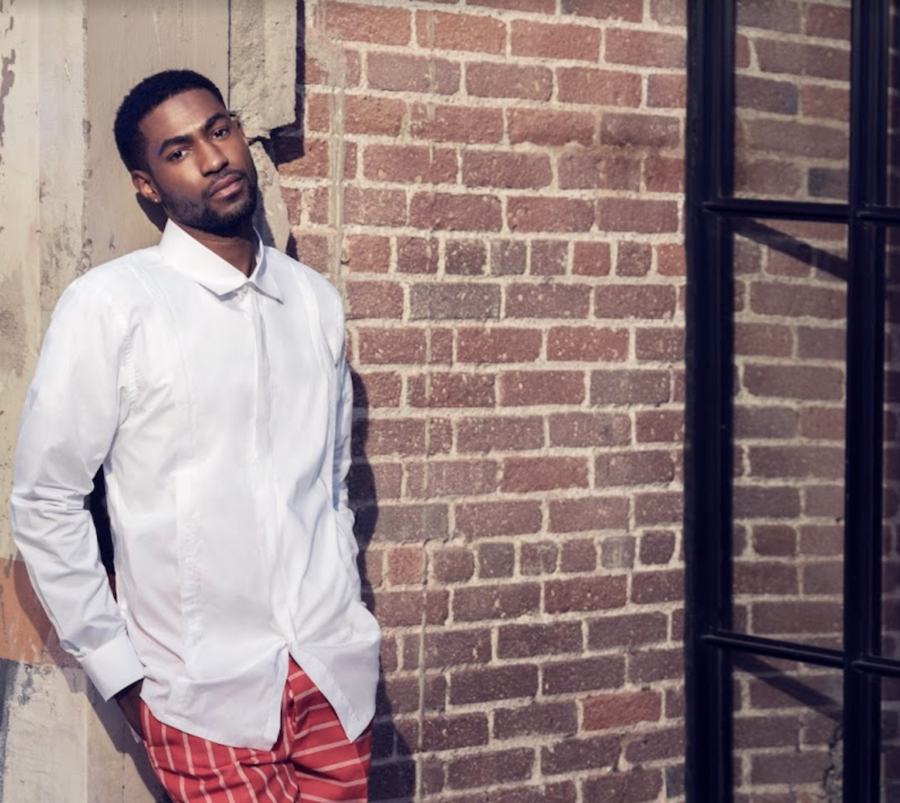 Courtesy of Rios Clementi Hale
Can cool independent design resonate in the same building that houses a VR experience theater, Eataly and a Bloomingdale's? More broadly, the question speaks to how design studios are shaking off convention to define themselves in a shifting cultural moment.
While Rios Clementi Hale Studios is well-regarded for their architectural and interiors projects, the firm has a history making finished goods, most notably notNeutral, a line of tabletop and accessories. Now they're moving into fashion with Guillermo, a line that creative director Mark Rios describes to Business of Home as a "collection of men's shirting that employs a 21st-century take on a traditional Latin garment: the guayabera." Both are showcased in the new space, Carl's Atelier.

Category crossover is nothing new: Martyn Lawrence Bullard makes signet rings and Clive Christian makes cologne. But as manufacturing becomes more accessible than ever, the question for ambitious, multidisciplinary design firms changes from "How can we possibly do this?" to "Why not?"
"We aim to work beyond the boundaries of a traditional architecture firm to create experiences that connect people to the world around them," says Rios. "This has led us to expand outside the borders of architecture and landscape architecture to incorporate interior design, urban planning, graphic design, branding, product and fashion design." Rather than having each area siloed, the model allows for RCH Studios designers to move between each department, says Clancy Pearson, senior director of product and technologies, who is presently with the Guillermo team but has worked on various projects from branding and furniture design to exploring technologies like drones and digital fabrication methods.
Courtesy of Rios Clementi Hale
The Guillermo collection is a special foray with deeply personal origins. The line was inspired by Rios's father, a ranchero-turned-surgeon who was almost always dressed in the classic Latin staple, no matter the occasion. Rios reveals that getting familiar with manufacturing side of garments took some adjusting, but "Guillermo began with a conceptual launch marking our firm's move to multicultural Liemert Park. Through an open dialogue with industry talents including Carl [Louisville], we refined the Guillermo guayabera shirt in every detail from fit to fabric."
Which brings us back to Westfield Century Mall. The $1 billion outdoor property has brands like Tiffany & Co., Breitling and Tesla Motors represented, and a distinctly breezy vibe that might have given some cutting-edge tastemakers pause. For Louisville, it was a no-brainer. "Everyone has been asking me why [I opened up here] but my career started on Rodeo Drive, I was known as the Mayor of Rodeo Drive. I ran the Prada store for many years and to me this was about coming back to where I came from," he says. "To do a concept shop on this level in Century City I thought was as interesting as doing it in downtown."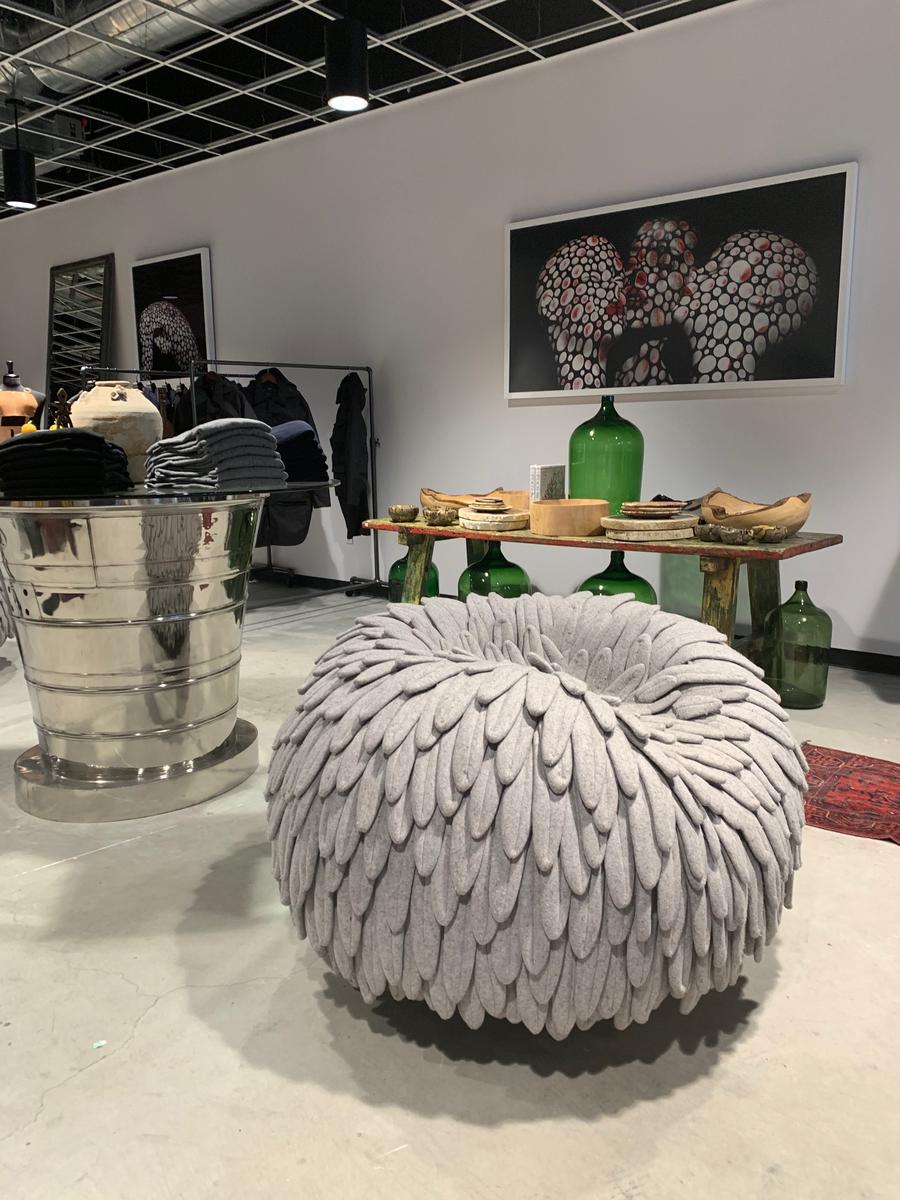 That's a significant observation coming from the man whose former iconic boutique Guerilla Atelier brought avant garde fashion labels and luxury pieces to an address in downtown L.A., long before it was hip to roam those Instagram-famous streets. With Carl's Atelier, he's assembled a mix of furniture from Africa, pieces from Norway, Germany and Italy, select men's fashion and accessories, Taschen books, and funky limited editions like a felt rocking chair by young Philadelphia designer Carl Durkow.
The unexpected location highlights the concept. "It's all about approachable luxury. It's not about pretentiousness or BS—it's all about the conversation. There's nothing in here that you can buy anywhere else in Los Angeles," says Louisville. "To me, that's interesting." And if there are gelato kiosks one floor down, so be it.
The RCH Studios team doesn't seem paralyzed by any concerns about the location either. "Our firm has a history of product placement in pop-up shops and boutiques in L.A. and beyond. In this instance, we found a natural synergy with Carl's carefully curated boutique and the notNeutral product line, which is unlike other items he sells," says principal Julie Smith-Clementi.
In some ways, malls are the perfect offline site of discovery again, as the desire for analog shopping (and all its feels) grows. But as RCH Studios creative director and COO Jessamyn Davis explains, the collaborator is more important than the physical location. "Carl is a veteran in the luxury fashion space," she says. "His aesthetic offers a unique point of view that we know will resonate well with customers. We're optimistic that the sensibility of the pieces sold within the store will capture the attention of people who appreciate a narrative behind a brand."
All that and free parking for 90 minutes. There might be more escalators in our future.