Fresh off selling a gaming company, entrepreneur Alpay Koralturk was looking to outfit a new home with his then-girlfriend. The couple, who were interested in both deals and sustainability, thought they'd go the secondhand route for furniture. "We thought, This is going to be easy, we're going to score something nice and feel good about ourselves!" he tells host Warren Shoulberg on the latest episode of Retail Watch. "Boy, were we wrong."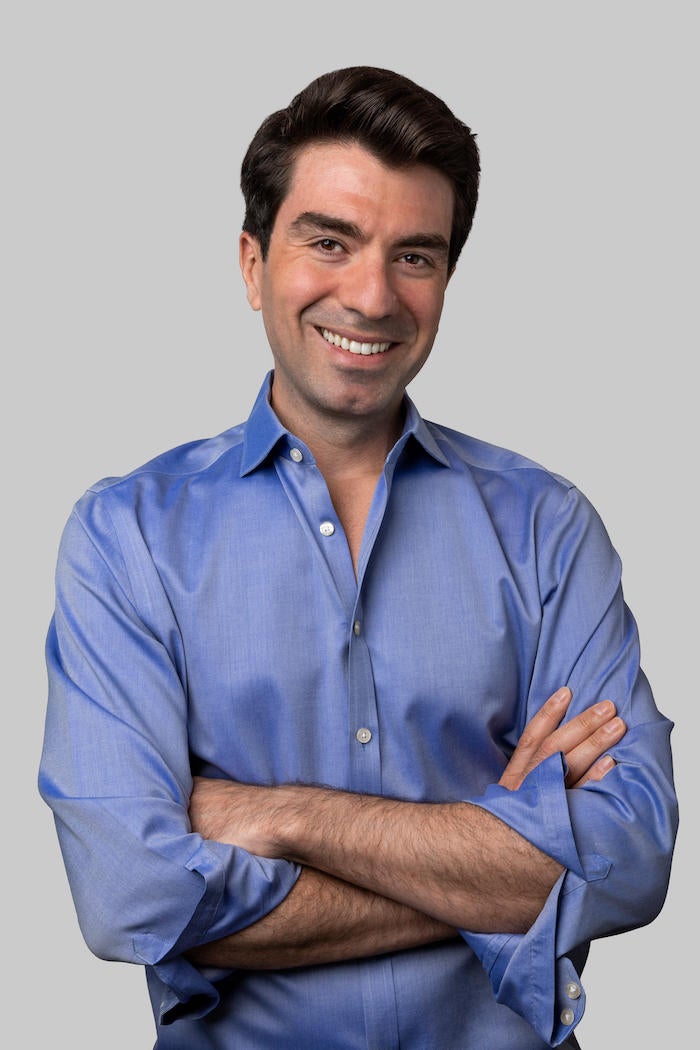 A nightmarish experience was the spark that eventually became Kaiyo, a platform Koralturk founded in 2014 that allows users to buy and sell used furniture online. The site seeks to bring a streamlined, digital smoothness to what has historically been a frustratingly complex transaction. In Koralturk's system, for example, buyers shop directly from Kaiyo and sellers sell directly to Kaiyo—there's no back-and-forth DMing with strangers. White-glove delivery ranges from $19 to $39. Imagine a more curated, trustworthy, convenient version of Craigslist's For Sale tab, and you have the vision.
The business may have sprung up out of Koralturk's own need, but he says it quickly became clear that there was a white space for this type of marketplace—just look at the auto industry. "When you think about it, [cars and furniture] are very comparable products. They're both big purchase decisions in a Western household. They both depreciate in value extremely fast, and they have comparable lifetimes," he says. "Despite these similarities, the secondhand car market is actually larger by volume than the primary market. If you look at the furniture industry, it's a fraction of a fraction."
That discrepancy, he argues, is not some deep-seated cultural value but simply a byproduct of the fact that it's cumbersome to buy and sell used furniture. If you make it easy, there's a huge value-unlock waiting, both in terms of profit and environmental impact. (Among many other shame-inducing stats about waste in the furniture industry, Koralturk points out that the volume of U.S. furniture thrown out every year is equivalent in mass to more than 30 Empire State Buildings.)
"I've asked many investors, 'Can you think of one other product we spend so much money on, and when it's time to part ways, regardless of how good a shape it's in, we'll even pay people money so they can dump these items conveniently for us?' It's a bizarre consumer behavior that only exists in this category," he says. "That's what Kaiyo's mission has been since day one. How do we make this such an easy, no-brainer process that we can really grow the secondhand market itself? We're not fighting for an existing market, we're trying to grow it."
Now, with a $36 million Series B fundraiser announced earlier this month, Koralturk will have plenty of cash on hand to pursue that very growth. In the short term, he's taking Kaiyo from its home base in the Northeast to the West Coast, with an eye toward a more comprehensive national expansion in the years ahead. He's also looking to spend on marketing to raise awareness of the brand and grow his team.
The overall goal is to position Kaiyo to ride major secular changes coming to the market: Millennials aging into homebuying years, the ease of resale online and an intense focus on sustainability. A focus on sustainability, in particular, he says, will be table stakes for brands going forward: "If you're not having these conversations at the most senior level today, you're probably going to be late to the game."
Listen to the show below. If you like what you hear, subscribe on Apple Podcasts or Spotify. This episode was sponsored by Article.
Homepage image: Courtesy of Eskayel