No other single retailing startup in recent memory has attracted as much attention, created as much hype or been touted as the future of the business as much as Neighborhood Goods. When its first—and to date, only—store opened in Plano, Texas, last November, soothsayers and cynics alike turned their attention to its format, billed as "a new type of department store … a department store with a story."
That story, it turns out, has been told in assorted variations for years: store-as-showcase. Depending on your angle, it is equal parts Story (the New York specialty store now owned by Macy's), the classic leased department model that big retailers have used for decades, and pop-ups on steroids. Throw in a community element, an in-store restaurant and bar, and a hipster vibe big national retailers would kill for, and you basically have the Neighborhood Goods formula. But is it enough to change the channel? And does a startup that works in suburban Dallas translate elsewhere—particularly to the rough-and-tumble (and pricey) retail environment of Manhattan's Meatpacking District, where the company will open its second store this fall?
A visit to the Plano location gives some insight—but also raises an eyebrow as to whether or not this is truly the next big thing. The store is located at one end of a suburban lifestyle center, where retail, entertainment, living, office and hanging out are combined as if they'd been there for years—all the mandatory pieces of the circa-2019 real estate puzzle. But one might have thought the first store would be sited in Dallas proper, perhaps in a hip, urban neighborhood like Knox-Henderson or Deep Ellum.
Ringing in at about 14,000 square feet, the Neighborhood Goods store is replete with expansive windows, high ceilings and an open floor plan that most conventional retailers can only dream about. Inside, there are perhaps two dozen of what you could call pads—spaces where single brands are displayed on a mix of fixtures that match the mood and branding of the label. Apparel gets its fair share of the space, as do health and wellness product, but on the day of this visit, there was plenty of home merchandise on hand—from Sonos electronics and Simple Human housewares to Reese Witherspoon's Draper James line and Dims furniture. Allswell, the mattress and soft home line, felt like the biggest outlier on the floor.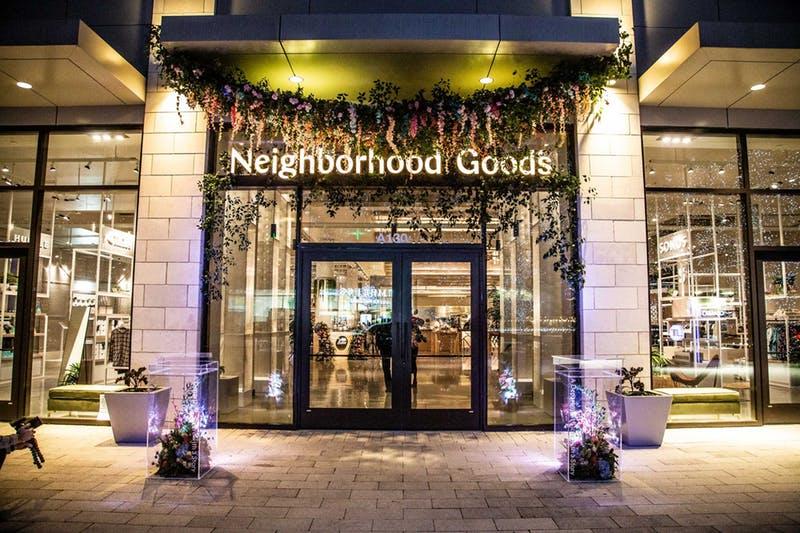 According to the salespeople, all dressed hipster-casual to a T, the brand pads are in a regular rotation; some stay for only a month or two, while others are set up for longer runs. The financial logistics are unclear, but the consignment business model seems to be accurate: Brands pay for the space, hand over a cut of sales to their landlord and then take back what doesn't sell. It's not a cutting-edge model: That's essentially how Story in Manhattan has been operating, albeit with leased departments (and for longer runs), and the strategy has been a long-term mainstay of traditional discount and department stores in categories like rugs, shoes and services.
In interviews, the store's founders have talked about focusing on digitally native brands, but while those are featured extensively, they are by no means the only suppliers. Amid the aforementioned products, shoppers will also find books from Taschen and Supreme streetwear. There is no traditional check-out area, only circular counters where the enthusiastic and clearly evangelized staff ring up your purchase on an iPad—which left me wondering why a store like this wouldn't go straight to self-checkout or even RFID-powered no-checkout systems. Either would have been significantly quicker for this shopper's purchases.
On its website, the retailer hits all the right buttons for next-gen shoppers: "Neighborhood Goods is a new type of department store, featuring an ever-changing landscape of the world's most exciting brands, products and concepts," it reads. "More than that, Neighborhood Goods is a community, bringing thoughtful people together to shop, eat and learn in our vibrant physical spaces, through our immersive editorial content, and more."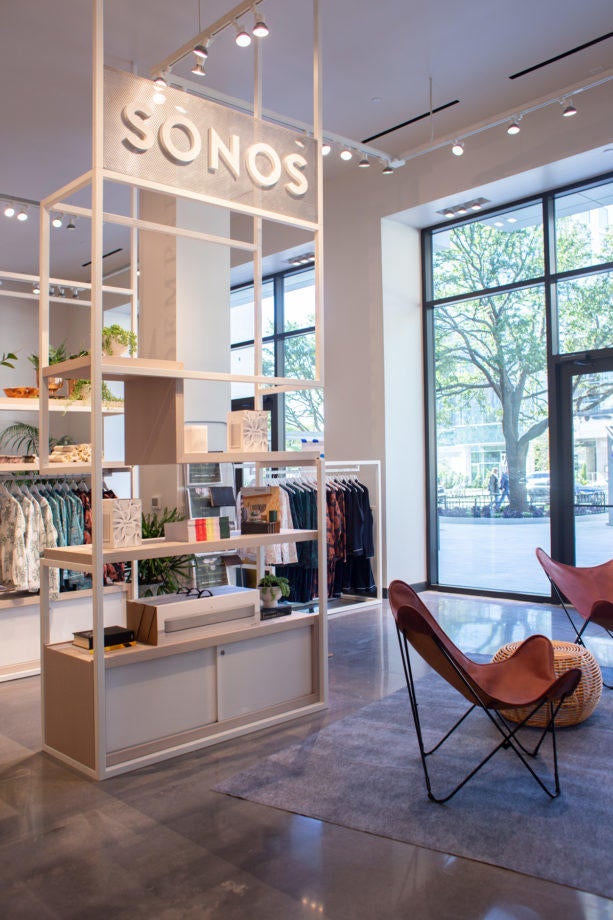 The centerpiece of the Plano store is a large café called Prim and Proper, which in the vernacular of the day is described as "our own restaurant and bar concept" and advertises an extensive list of offerings, including musical performances, how-to demos and even workout sessions. It's all part of what the company calls "a philosophy of transparency and experimentation through the in-house editorial content published on our website and app, and in our printed magazine." The website also, curiously, features its financial backers—perhaps the only list of its kind in retail—which includes prominent investors like Forerunner Ventures, Global Founders Capital, Maveron, CAA Ventures, Revolution's Rise of the Rest and NextGen Venture Partners.
Overall, Neighborhood Goods is a fascinating take on trying to get the next era of brick-and-mortar retailing right. Its mix of modern brands, low-pressure shopping environment and immersive experiences offers encouragement that physical stores have a future. That said, sales per square foot on such a spacious layout and the need to constantly churn the product mix to keep customers coming back will be challenging, to say the least.
The next Neighborhood Goods location opens in Manhattan's Chelsea Market, just off the High Line, this fall. With a significantly smaller footprint—a reported 4,500 square feet—the merchandise mix will no doubt be edited down and the open spaces condensed. Set to balance that out should be a substantially increased traffic flow, including free-spending tourists and downtown locals—demographics in short supply in Plano. The two locations in tandem should give the company a better handle on what it wants to be when it grows up.
Neighborhood Goods spells out its mission statement in lofty terms: "We're reshaping the notion of department stores and physical retail to foster a new culture around shopping and the experiences therein. We're building beautiful, social spaces, featuring amazing food, drinks, events, live speakers, and more." While other retailers don't necessarily welcome new competition, you can bet executives from those stores will be among the first ones through the door when the Chelsea Market location opens. Most will be rooting for Neighborhood Goods to be more than just good: They'll want it to be great.
____________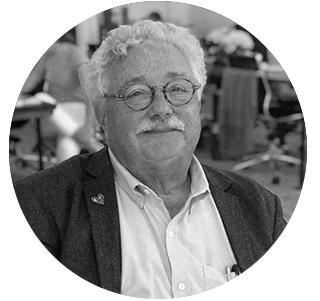 Warren Shoulberg is the former editor in chief for several leading B2B publications. He has been a guest lecturer at the Columbia University Graduate School of Business; received honors from the International Furnishings and Design Association and the Fashion Institute of Technology; and been cited by The Wall Street Journal, The New York Times, The Washington Post, CNN and other media as a leading industry expert. He was also a guest on the BOH podcast, and his Retail Watch columns offer deep industry insights on major markets and product categories.