Wood flooring supplier Havwoods International, already established in Europe and Australia, recently expanded into the U.S., with a New York showroom in the Flatiron district arriving this spring. Among the newly debuting products are the easy-install Chevron collection, and the Hand Grade collection, which features planks measuring 13 feet long.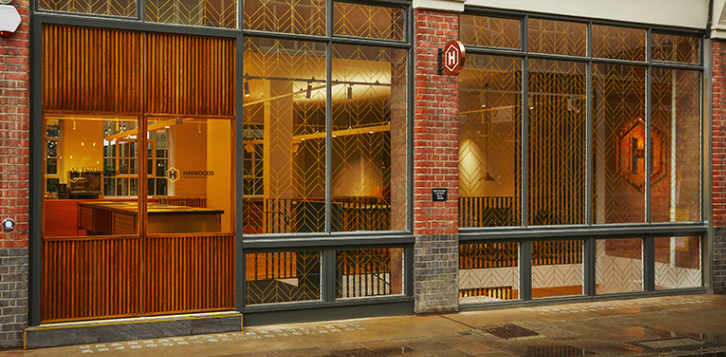 Allan Singh, general manager at Havwoods International, chats with EAL about the move into the U.S. market. 
Tell us about the brand's presence in the U.S.
Havwoods has a distribution center open in Maryland that is up and running, and our showroom will be opening in a few months in the Flatiron district. Flatiron is the perfect neighborhood for reaching our clients and ensuring they have the opportunity to learn about our range of products and appreciate their quality up close.
What was the impetus behind the expansion? 
Havwoods is a global market leader in engineered hardwood and reclaimed wood flooring and cladding. We have 40 years of experience working throughout the world as the supplier of choice to architects and specifiers, with offices in Europe, Australasia and now North America. We offer a wide range of cutting-edge, on-trend designer wood flooring and cladding to create impact for every type of project. 
Opening our business in North America was a natural next step for us. We have seen growing demand over the years from our customers, and opening a New York showroom will allow us to easily service our current clientele and grow future clientele.
All of our showrooms globally reside in major design hubs: Sydney, Melbourne, London, Rome, Berlin. NYC has one of the most vibrant architecture and design communities in the world, and we recognized that we wanted, and needed, to be here. Our main purpose is to design, inspire and supply hardwood flooring and cladding that creates amazing talking points and lasting impressions.
What should our audience know about Havwoods? 
We are constantly seeking out new designs and looks and incorporating them into our product offering. We dispatch free samples the same day for most products, and we publish a free quarterly catalog, known as The Wood Book, which includes prices of new products. Our prices are extremely competitive for the high quality they provide. The Wood Book also helps interior designers select the product that fits their design needs and still meet the budget. 
Havwoods products are also durable—they have been tried and tested in a hospitality environment, where they undergo heavy testing—and they have consistently performed well, so they are very well suited for residential interiors.
There are a few products that are particularly eye-catching for the high-end residential market. The new Hand Grade collection features planks that measure an astounding 6 to 13 feet long, providing visual appeal and Old World charm. If you love the chevron look, our new easy-install Chevron collection offers chevron planks, celebrating the classic look while avoiding the stereotypical timely, aggravating installation process it entails. 
And inspired by the intricate floors of Italy, the Italian collection features narrower, thinner planks, and chevron and herringbone blocks that provide flexibility for laying in complex patterns or mixing with other materials. 
Additionally, if you're seeking to create a wall with impact, Havwoods's Trikbrik collection achieves the look of exposed brick and stacked stone without the fuss. Lightweight and easy to use, Trikbrik's faux brick and stone panels are part of a cladding system that can be painted any color that design senses desire.