Expansion is rapid for Interior Define in more ways than one: Its business has tripled in revenue over the past three years; It closed $8 million of capital in ​a​​ recent round​ of funding​; and, this season, it launched two new styles, including a new sectional and a chaise. The brand, which began in 2014 as an online, custom sofa business, is adding two more "custom Guideshops," opening over the next few months (the original one is located in Chicago). First up? A 2,500-square-foot outpost in SoHo, New York, which invites customers to design their beds using 3-D technology.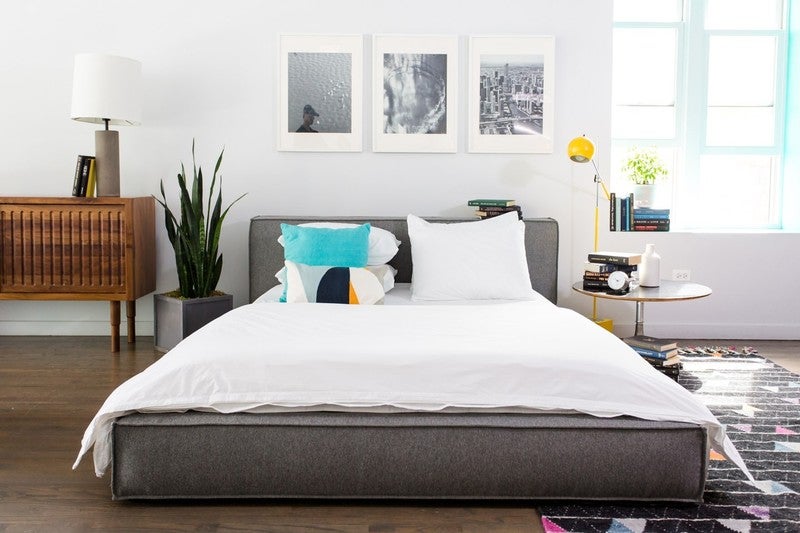 Interior Define founder RobRoyer discusses the brand's expansion with EAL:
What's behind the move into the bedding category?
We created I/D to improve the shopping experience for what we consider the most important piece of furniture in your home—your sofa. We spent more than two years focused solely on developing a better, differentiated sofa experience before exploring this new category.
Customizable beds are a natural next step for us. Similar to a sofa, a bed is one of the most considered purchases you make for your home. It's a piece that has the ability to both reflect your unique style and to create an atmosphere of comfort and intimacy in your bedroom. We're excited to leverage our manufacturing strength in customized upholstery with the elevated customer experience we've become known for to create a more comfortable bed-shopping experience.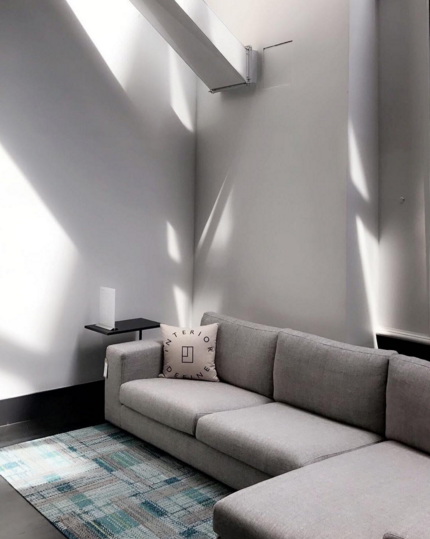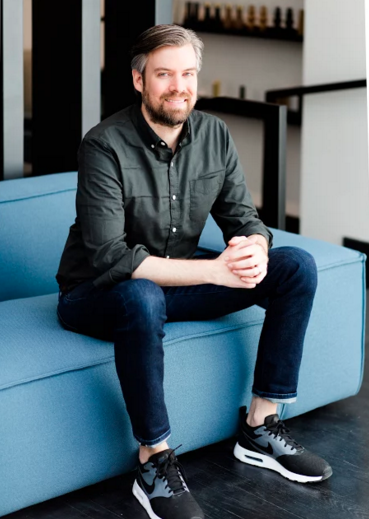 From left: Interior Define's SoHo showroom; founder Rob Royer
How did you decide to expand your brick-and-mortar presence? What are your in-person consumers looking for, compared with your online consumers?
We opened our first Guideshop location in Chicago shortly after we launched the brand. Even though we're a digitally native brand, the value of face-to-face interactions became clear to us in our earliest days. Having the opportunity to tell our story in person proved an immense opportunity to get people comfortable with the brand—and to demonstrate how obsessed we are with delivering the best customer experience in furniture.
After witnessing people making special trips to our Guideshop location when traveling to Chicago (and even traveling to Chicago specifically to visit our location, in some cases), we decided to expand our physical presence in several of our largest markets, beginning with New York. We've found this raises awareness and ultimately influences our online business as well.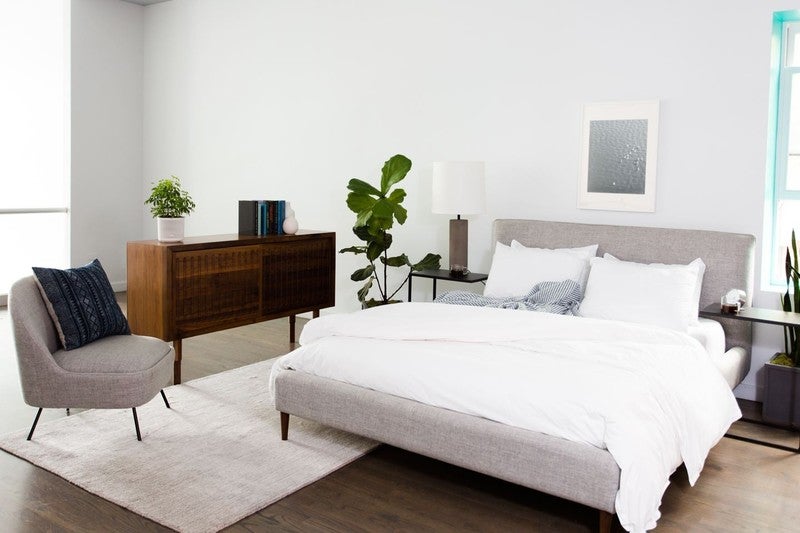 What's unfolding at I/D this year? Next year?
In addition to new sofa, bed, and accent chair designs in our pipeline, we are actively working on developing an even more unique experience on our website and within our Guideshop locations. Later in 2017, we will open two additional Guideshop locations (cities to be announced) and roll out several exciting design and technology updates to our digital experience.
Anything that designers should know about this phase in I/D's development?
As our brand has grown, we've developed valued relationships in the trade and commercial design space. Given our breadth of customization and level of quality, we feel this is a natural progression for the brand. We now have a dedicated team that serves our trade and commercial clients specifically, offering special pricing (on top of our already differentiated consumer pricing), floor plan consultation, and product selection assistance. A new dedicated web experience enables design professionals to apply directly for our program and shop at a special rate.