This week in design, the pursuit of an all-out pink aesthetic in director Greta Gerwig's new Barbie movie went to extremes when the film's production team caused an international shortage of the vibrant shade of Rosco paint used in the movie's sets. Stay in the know with our weekly roundup of headlines, launches, events, recommended reading and more.
Business News
Bed Bath & Beyond has identified Overstock.com as its "stalking horse" bidder, giving the online retailer the ability to get the first bid on Bed Bath & Beyond's remaining assets, including its intellectual property. As Axios reports, Bed Bath & Beyond has received a $21.5 million cash bid from Overstock—if accepted, that transaction would include all of the retailer's IP, goodwill, business data, internet properties, right to mobile applications and certain other contracts. Bed Bath & Beyond will continue to solicit bids until an expected deadline of June 16, after which—if the company receives additional bids—an auction will take place on June 21 to determine the winner.
International Market Centers announced today that the company is rebranding as Andmore—an entity that combines its physical marketplace business with its Juniper digital offerings. The result of a yearlong initiative to redefine the company's vision and unite its brand under one name, the new name also marks the start of a variety of new offerings set to roll out in the coming months, starting with the debut of a new buyer mobile app called @Market. Introduced today in preparation for the summer markets in Atlanta and Las Vegas, the app hosts premarket planning tools, a personal QR code for quick badge pickup, a note-taking feature, turn-by-turn market directions and postmarket steps for follow-up and ordering.
A new federal furniture stability standard will officially take effect September 1, Home News Now reports. The mandatory rule applies to clothing storage units and aims to reduce the number of tip-over incidents—which have been known to injure and even kill children—by employing updated stability, testing and labeling requirements. Known as the STURDY (Stop Tip-Overs of Risky Dressers on Youth) Act, the bill went through years of legislative back-and-forth before it was officially signed into law by President Biden late last year.
Since the Federal Reserve's attempts to tamp down inflation sent interest rates soaring last year, the housing market has remained in a state of paralysis: Prospective buyers are discouraged by mortgage costs that have more than doubled from 18 months ago, while homeowners who locked in low rates during the pandemic aren't eager to reenter the market. As The New York Times reports, if there's one thing that can move a house in today's market, it's an assumable mortgage—a fixed-rate loan that can be passed down from previous homeowners to new buyers. While such loans make up only about a quarter of today's outstanding mortgages, they've become a valuable perk, sparking a cottage industry of Facebook groups dedicated to helping buyers find them and new companies specializing in their transfer.
Ikea acquired New Jersey–based warehouse management and supply chain software company Made4Net, Furniture Today reports—the terms of the deal were not disclosed. The Swedish furniture giant plans to utilize Made4Net's omnichannel fulfillment solutions across its own stores and fulfillment points in an effort to modernize its supply chain operations. Following the purchase, Made4Net will function as an independent subsidiary of Ikea, and will continue to operate out of its New Jersey headquarters along with six global offices.
Florida-based Wendover Art Group acquired luxury textile producer Kevin O'Brien Studio, Home Accents Today reports. Founded more than 25 years ago, the Philadelphia-based studio's product portfolio includes more than 750 hand-dyed decorative pillows, globally sourced throws, bedding and fabric and pillows for indoor and outdoor use—many of which feature patterns drawn by founder Kevin O'Brien. Through the acquisition, Wendover will add the studio's product offerings to its own selection, along with allowing O'Brien to apply his patterns and hand-painting technique to a wider array of fabrics and additional product lines as he leads pattern design and product expansion efforts.
Curio Brands—the Minneapolis-based parent company of fragrance brands Thymes and Capri Blue—acquired candle company Otherland for an undisclosed sum, Women's Wear Daily reports. Launched in New York in 2017 by co-founders Abigail Cook Stone and Sayyid Markar, the digitally native candle brand found success by fostering a strong millennial and Gen Z consumer audience on TikTok and Instagram. As industry sources told WWD, the strategy netted the company roughly $10 million in sales in 2022 and led to distribution partnerships with retailers including Anthropologie, Nordstrom and Amazon. Following the purchase, Stone and Markar will remain with Curio, with Stone overseeing brand strategy and execution while Markar leads operations and supply chain.
TikTok is testing a new visual search feature in select markets outside the U.S., Adweek reports. Much like tools currently used by Pinterest, Google and Bing, the feature would allow users to take a photo and search visual inventory based on the image—a potentially useful addition to TikTok Shop, another upcoming feature currently in beta testing. Despite experiencing success in Asian markets, social commerce has been slow to catch on with U.S. users, prompting apps like Instagram to shut down their major shopping features entirely following a failed rollout.
The city of Paris revived a rule limiting the height of new buildings to 12 stories last week, ArchDaily reports. The move comes in response to the controversy surrounding the Tour Triangle, a nearly 600-foot-tall building designed by Swiss architecture firm Herzog & de Meuron, which broke ground in 2022 despite years of backlash claiming that the high-rise was out of scale with Paris's surrounding structures (only two of which, The Eiffel Tower and Montparnasse Tower, will be higher than the Triangle). In reinstating the maximum building height limit—previously in effect from 1977 to 2010—Mayor Anne Hidalgo also aims to address the city's goals of reducing carbon emissions and encouraging the rehabilitation of existing buildings over new construction.
Ashley Furniture recalled 263,000 love seats, recliners and sofas after receiving reports of the items' LED-lit cup holders causing fire and smoke damage. As Furniture Today reports, the items were part of the company's Party Time collection and were sold at Ashley Homestores and other furniture retailers between November 2018 and March 2023. The Consumer Product Safety Commission is now urging consumers to immediately unplug affected items and contact the company for free repairs.
The Global Organic Textile Standard, together with the European Space Agency, launched a new project to use remote satellite monitoring to distinguish between organic and nonorganic cotton fields in an effort to reduce fraud in organic cotton supply chains. The project will utilize AI to analyze satellite data on cotton fields across India and automatically classify farms according to their cultivation standard. GOTS aims to use the information to strengthen integrity around organic cotton cultivation, while also identifying new opportunities for certification in smaller-sized farms.
Launches and Collaborations
Etsy teamed up with musician John Legend for a decor collection. For the collaboration, Legend prioritized partnerships with female, Black and underrepresented sellers on the platform—a cohort that includes two members of the historic Gullah basket weavers community, who practice a technique considered the oldest African craft tradition in the U.S. The resulting product assortment includes earth-toned ceramics, woven baskets, textured throw pillows, elevated pet accessories and more, all created to match the warmth and character Legend favors in his own home.
The first edition of Design Miami's Paris fair will debut this year from October 17 to 22, joining the organization's flagship fairs in Basel, Switzerland and Miami Beach, Florida. The event will be held at L'hôtel de Maisons (the former home of Karl Lagerfeld) in Saint-Germain-des-Prés—a cultural hub and home to many leading design galleries—with exhibitors and presentations to be announced in the coming months.
Baccarat tapped designer Philippe Starck for a collaboration that pays tribute to the heritage crystal brand's 1841 Harcourt Talleyrand collection. The joint effort features decor, barware, tableware and lighting, crafted with sculptural lines in a nod to the company's modern era.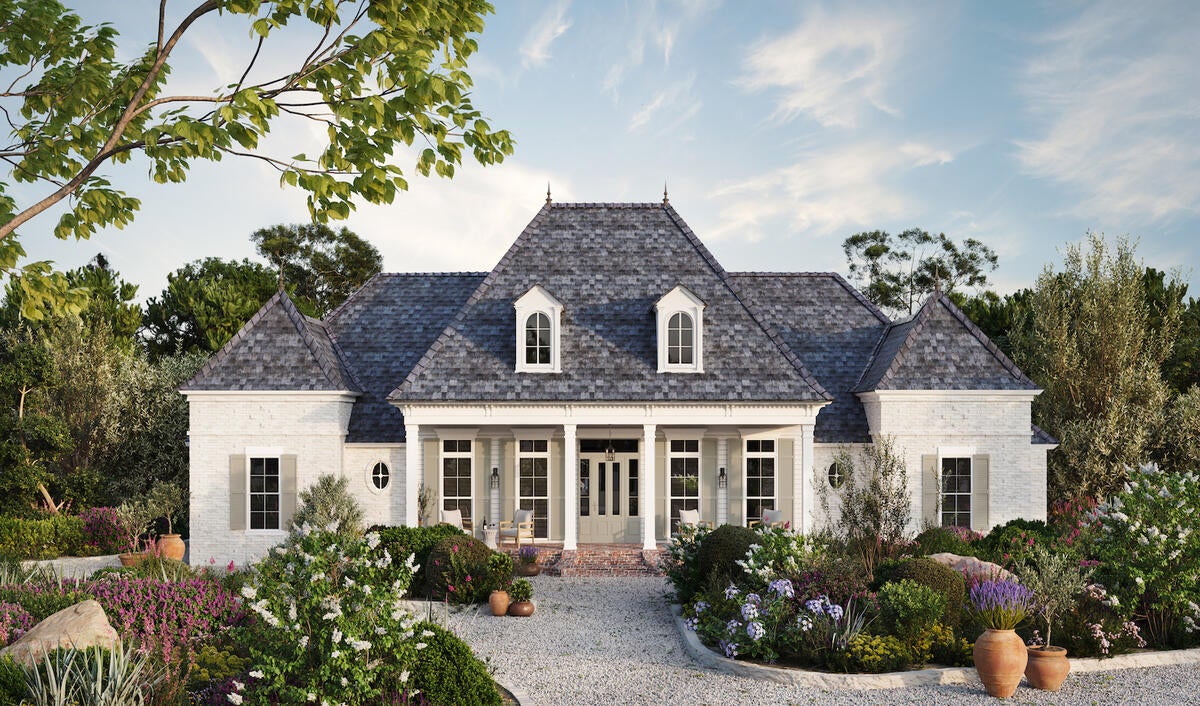 Showhouses
Hosted by influencer marketing agency Embello, the Living by Design Virtual Showhouse will return this year for its second edition, enlisting 12 designers to create individual spaces within a digitally-rendered traditional new build home set in Brentwood, California. Scheduled to go live in September, the four-bedroom home includes a total of 15 spaces, which will be crafted by design influencers such as Bobby Berk, Carmeon Hamilton, Dabito and Brigette Romanek, and brought to life by 3D visualization studio YouSee Studio.
Recommended Reading
When the pandemic produced a run on pools and hot tubs, those at the end of construction wait lists and supply chain snarls were left without their own backyard water features. The next-best option? A freestanding backyard bathtub. As Lia Picard writes for The New York Times, the trend has proved to outlast the most desperate days of the pandemic lockdown, with outdoor baths providing homeowners a chance to commune with nature while enjoying a solo soak.
When two of the nation's top insurance companies announced they would stop offering new home coverage in California within the same week, the news came as a shock to many. But insurers have been pulling out of high-risk markets for years in the wake of catastrophic climate events. As Melanie Gall writes for The Conversation, the increasing frequency and severity of storms and wildfires will likely accelerate that trend, placing an increased onus on local communities to limit development in high-risk areas, adopt more stringent building codes and help residents relocate to safer areas.
When Donald Trump was indicted on charges of mishandling classified government documents last week, it quickly came to light that he was storing the top-secret materials in a bathroom at the Mar-a-Lago resort—a space adorned inexplicably with a crystal chandelier, now immortalized in photographs of the recovered documents. For The Washington Post, Geraldine DeRuiter (herself referring to the piece as "the light fixture equivalent of Miss Havisham") consulted interior designers to get to the bottom of the former president's questionable design choice.
Homepage image: John Legend teamed up for a collection with Etsy promoting underrepresented makers. | Courtesy of Etsy