This week, Ikea announced that it will open its first Planning Studio in the U.S. next spring at 999 Third Avenue, directly across from the Decoration and Design Building. Though the brand is still finalizing details of the new concept, its focus will be providing inspiration and smart solutions for urban living and small spaces. "It will give customers the opportunity to discover, select and order Ikea products for delivery to their home, which is what we know city residents want and need," a spokesperson for the brand told Business of Home.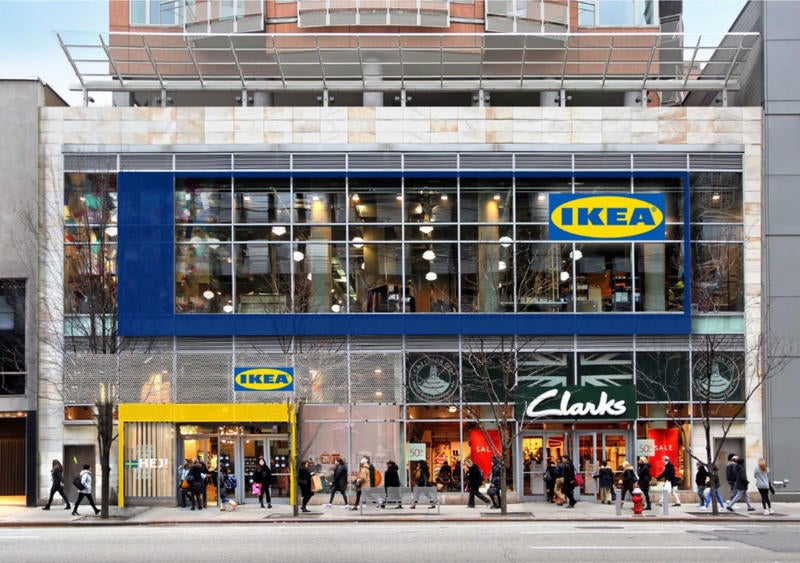 There are a few key ways the Planning Studio will differ from typical Ikea stores. For one, it will be much smaller, averaging 17,350 square feet compared with the traditional 300,000 to 350,000 square feet in Ikea megastores. There are currently no plans for a restaurant or Smaland (kids play area), and most of the products will only be available for delivery.
Ikea's proposed location for the new venture is on Third Avenue between East 59th and East 60th Streets, near DWR and antiques row. When asked about the impact the project will have on trade brands, the spokesperson said, "We are excited to have a physical presence in the vibrant design community in New York City. The Planning Studio will provide New York customers options for affordable, functional home furnishing solutions designed with small space living in mind."
Ikea created the Planning Studio with feedback from New Yorkers via home visits and focus groups, which gave the brand insight into how furniture shopping and decorating logistics are harder in the city. From the research, Ikea developed a whopping 40 strategies that aim to simplify the urban furnishing process and offer small space solutions that give a sense of scale to any apartment. If all goes according to plan, Ikea will expand the Planning Studio concept, opening new locations in Los Angeles, San Francisco, Chicago and Washington, D.C.