The 50 States Project is a series of candid conversations with interior designers across the country about how they've built their businesses. This week, Austin-based designer Sarah Wittenbraker tells us how she built the confidence to trust her instincts, how she's preparing for turnover in her firm after realizing she'd become too dependent on her team, and how she's navigating the red-hot local design scene.
Did you always know you wanted to be a designer?
Did I always know? No. Did I always love it? Yes. I've always been a creative person—I have the typical story of rearranging my bedroom. My mother had impeccable taste, as well. She had a small house, but it was completely perfect, down to the last design detail. I was always proud of how our home was so pulled together, and that probably had a huge influence on me, even if I wasn't aware of it as a child. I went to University of Texas thinking I would study film, and eventually pivoted to English for something broader. My best friend's sister was also at UT in the design school. I was always envious—like, "Gosh, I wish I could do that"—but also very intimidated by the math.
I moved to New York after graduation and did the typical new-job-every-year thing that young people sometimes do—I worked at a fashion magazine, then at a fashion house, for a film production company, and finally at a television network. Then my whole department was laid off in 2004, and a friend was like, "I think you should go intern for this interior designer; you would love it," because I'd been constantly moving in New York, and constantly redecorating apartments on a shoestring budget. So I went and worked briefly for a designer in New York and I was like, "This is the craziest job I've ever seen."
Nothing was super digital yet at most firms then.
Exactly. I'd go down to Tribeca with the designer's camera and take photos of furniture pieces for projects, then come back and upload them to her computer. I didn't even have a computer myself—it was all hand-written notes. And it was all very, very time-consuming. It was lots of running around, and then I found out I was pregnant.
And watching this designer—she was so stressed, the clients didn't seem very nice. I was like, "If this is what this is, then maybe it's not for me."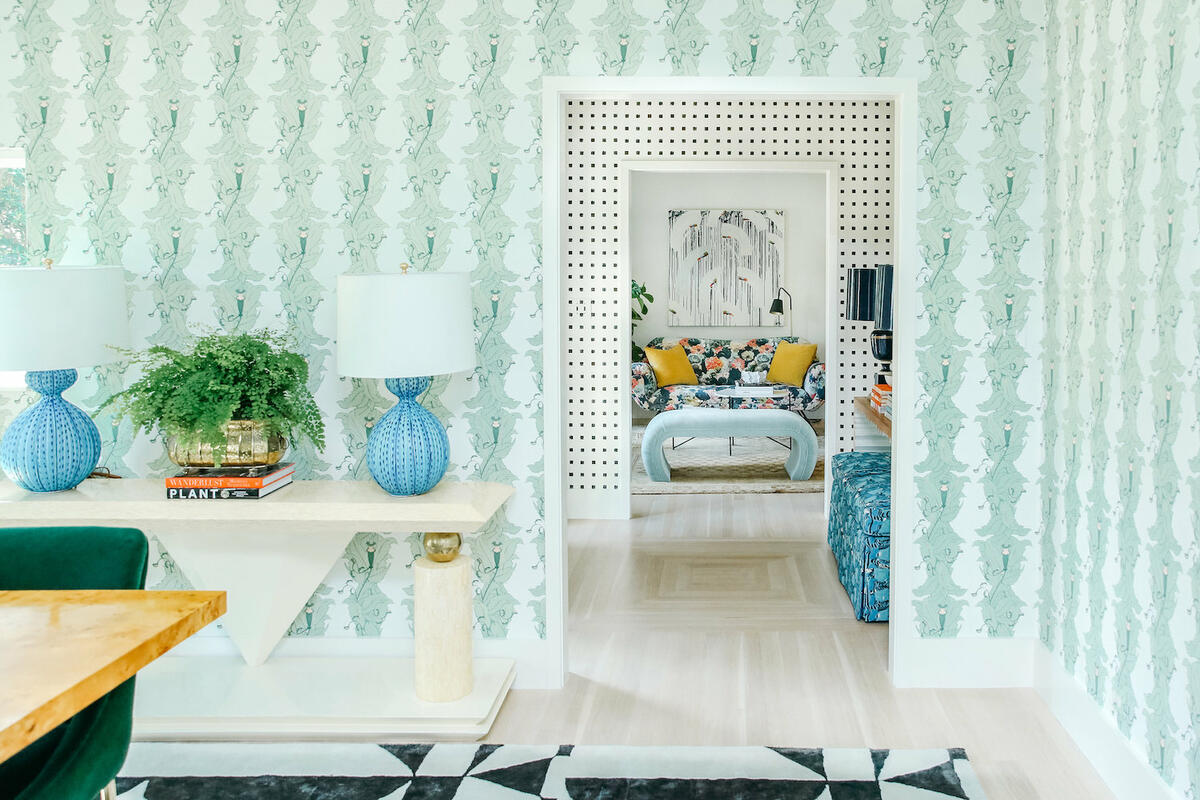 What changed that later made you want to dive into the design industry?
Both my career and my husband's were kind of up in the air, so we decided to move back to Texas to start fresh. We quit our jobs and moved to Austin. I was working as a freelance writer when we got there, making no money but wanting to keep my mind active in my new role as a stay-at-home mom. And then my husband's department got cut during the financial crash in 2009. So I'm now home with two babies, the third on the way and his whole department got obliterated. We had no idea what we were going to do.
I had been decorating my friend's house on the side. I was devouring design books and magazines, but just as a hobby. Then my husband ran into an old friend who said, "I have a friend moving here from overseas. She just bought an apartment downtown and needs it fully furnished, head-to-toe, in five weeks. Do you know anybody in town who can do it?" And he was like, "Sarah can do it." I mean, I'd been kicking it around, but a lack of confidence can really hold you back. But now we were desperate. I mean, neither of us was really working in any significant capacity. And so I was like, "I'll do it."
I threw out a fee, she hired me and I just killed myself to make it perfect. I was staying up all night, my mom was in town ironing bed skirts and I furnished everything in the apartment down to the toilet paper and the toothbrush holders. It was such an extreme [experience], it felt like a TV show situation. But I was like, "OK, if I did this in five weeks, think about what I could do if I educated myself, found a mentor and really considered this."
With my husband losing his job, I didn't even have time to make a decision about making a career change. I was just like, "Sure. I'll do it." Sometimes what I need in life, to be honest, is to be thrown in the deep end. And once I found that little ounce of confidence, the jobs started pouring in.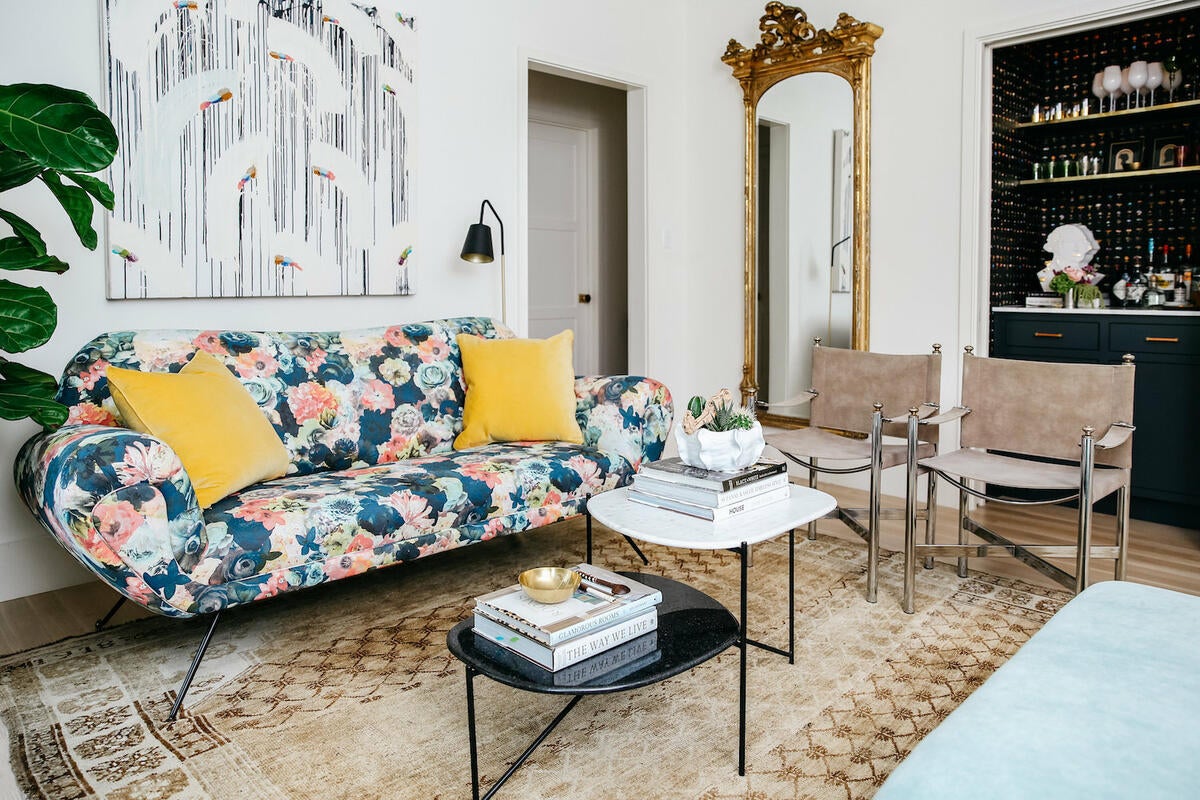 What did you do to get the education that you feel like you needed—and were you able to find a mentor to guide you?
I started off just on the internet, trying to figure out the logistics of setting up my own business. My husband was hugely helpful with all of that. Then I found a bookkeeper who had worked with interior designers, and she helped me understand how people bill and how to do sales tax. I started buying the e-books that designers were publishing at the time, which is how I found [Arkansas designer and business coach] Tobi Fairley. I started taking her online classes, and then attended when she started doing the in-person sessions. She became a good friend, but she was also huge in helping me with finding my worth, my confidence and my point of view. I had the creative brain, but I just didn't know what to do with it—and a lot of times, I still don't. She helped me with a lot of that.
Was there a moment when you finally felt like you had it figured out?
I don't think there's any smooth sailing in this business. I have some close friends who are designers here in Austin, and when we meet for coffee, we talk about how we're all still figuring it out. We're all changing how we bill, changing who we hire, changing the type of projects we take on, or what we can't take anymore, or what we're going to delve into. I just feel like I'm always pivoting.
That said, when I started getting recognized by publications like Domino, where they come to you and they think you have something original to say—for me, that was a little boost. Sometimes I worry: Am I just repeating the trends? Am I just unintentionally following what's current right now, or am I actually doing something original? Getting noticed by publications felt like a bit of a turning point, and it encouraged me to keep following my instincts.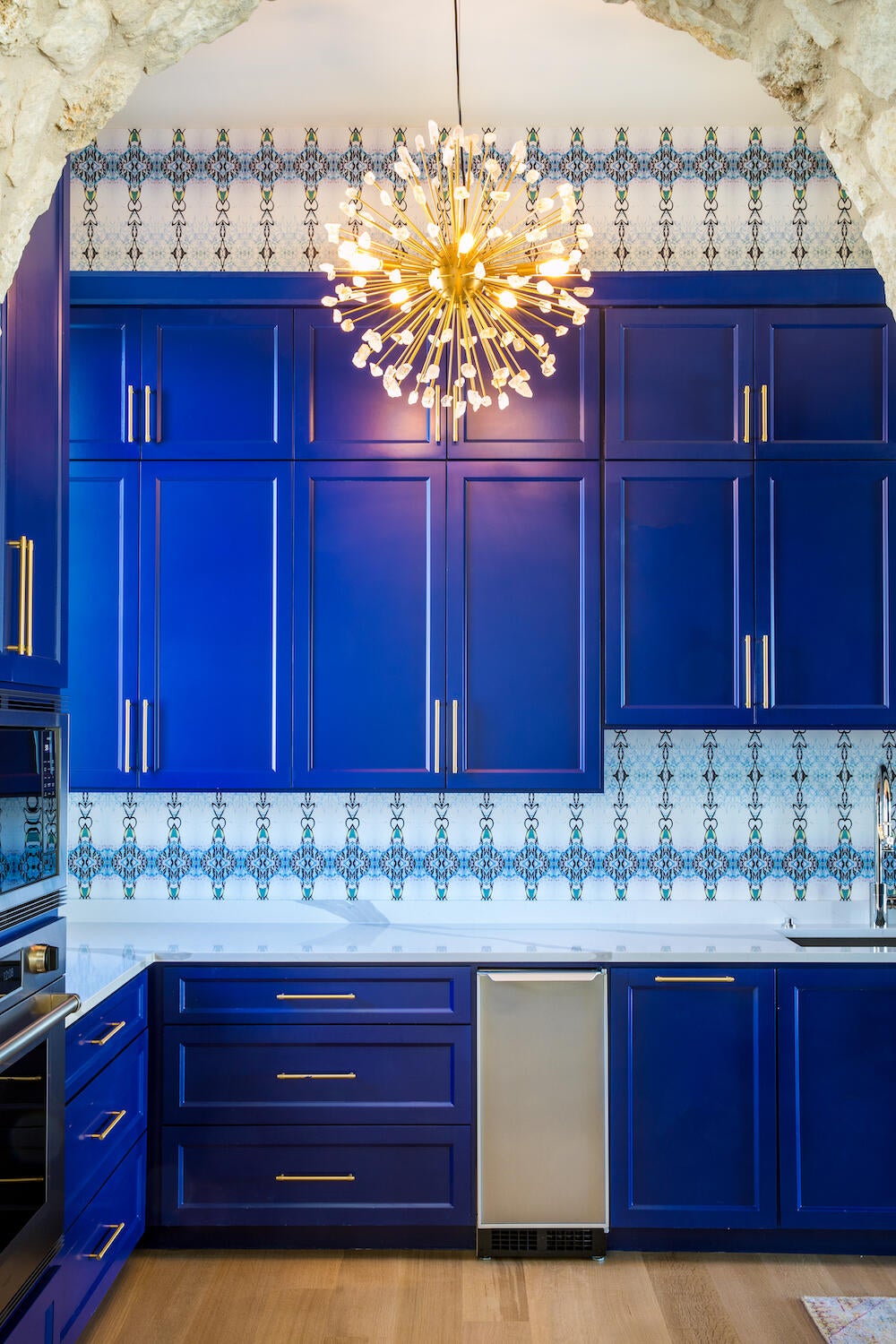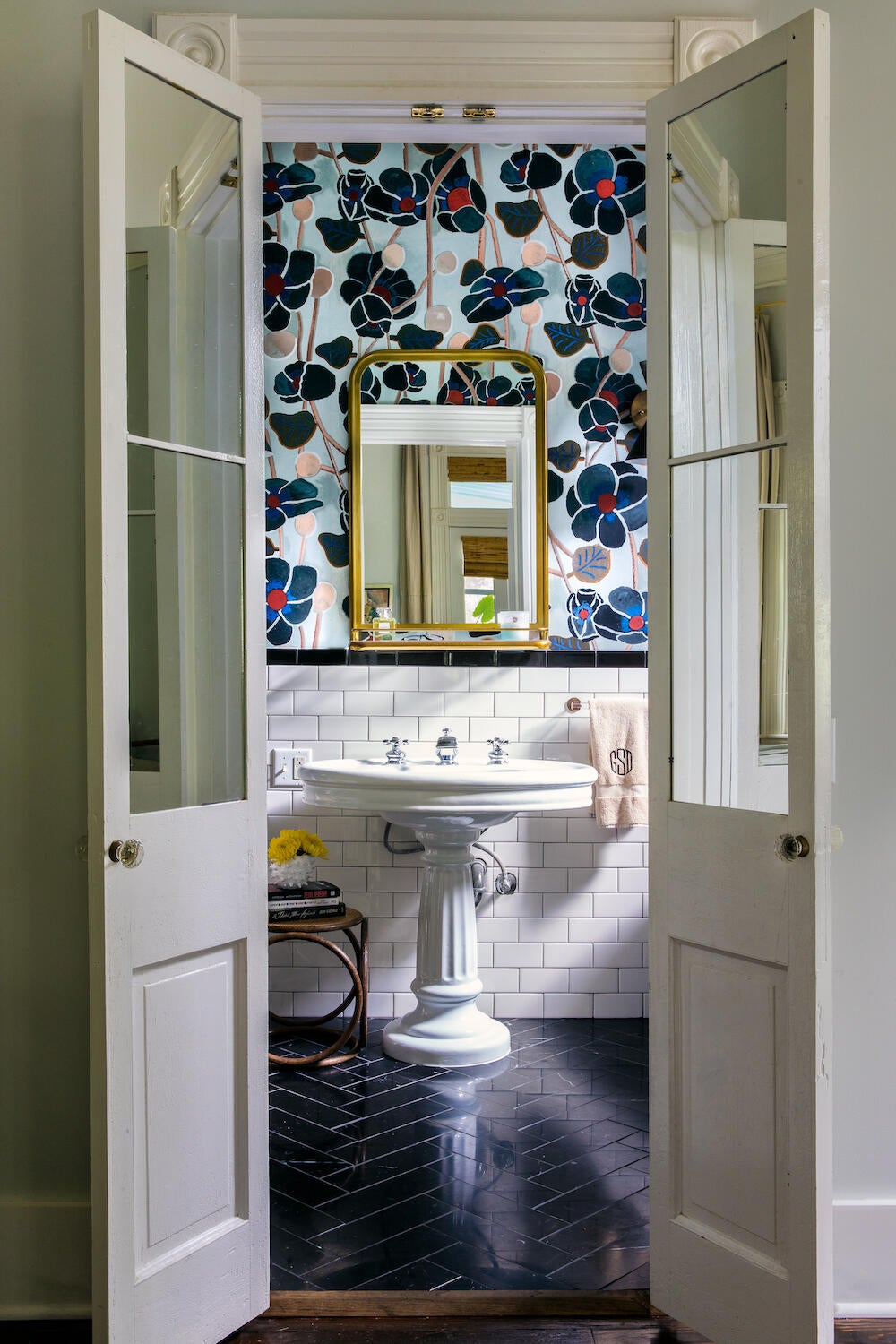 What does your business look like today?
I recently had another pivot: a restructuring. So currently I have two project managers working on different projects, an accountant, and then I always have assistants or interns who are in and out. That's working really well—I finally feel like we're in a good place in terms of everyone having enough work but not being overwhelmed. I have also been taking on fewer projects—that Jerry Maguire "fewer, bigger clients" philosophy—because when I had too many projects before, I was losing track of what I loved.
In what way?
I do pretty much 100 percent of the sourcing, then hand it off to my project managers—but I like to go deep. I like to spend time on the custom pieces, finding artwork and connecting with artists and makers. But if I have too much on my plate, I end up [delegating too soon] and saying, "Oh, you call these makers and give them these dimensions," whereas I really like to get my hands dirty in that way. And if I feel like I have too much work, I start to lose track of what I love about it to begin with.
At the same time, my daughter is a senior and I really want to be present. I feel like that family time is kind of slipping through my fingers, so I'm really trying to stay focused at home too. For now, I just think fewer projects is better for me.
What had to shift to make that possible?
Before, I had one project manager who was doing almost everything, and I relied on her so heavily. She has also become one of my very best friends—I love her so much. She had some family stuff come up, so she's taking a step back. When that happened, I freaked out. I felt like I didn't know how to run my business without her, and I realized that I had gotten too dependent on other people. And while that can be a very beautiful thing—I mean, she's the most wonderful, dependable employee and friend—it made me realize that I have to be more prepared. I can't just go blindly through life thinking all these people are going to work for me forever. So she's currently [moving onto] smaller projects and taking on a smaller role. And I just brought on a new project manager who's going to be working remotely—and so far, they are amazing. To be honest, I'm still having to restructure in my head, which is not easy for me.
And build a rapport with someone new. That's never easy.
For sure. I think we all cling to things—I mean, I'm so scared to let things go and so scared of change. But I've really tried to be open. Like, if you see a better way of doing something, tell me. I need to be open. I can't be so set in my ways. And it's actually been pretty freeing. I'm trying to turn the fear into a kind of hopefulness—an opportunity for just a new way of doing things. And it's actually working out.
That makes me feel hopeful.
Right? Like, when I think about it, I don't even know if my system is easy. I think it's actually making everything way harder on me.
But it's that feeling of, "This is what I know, so I don't want to change it."
Totally. Sometimes we get so set in our ways.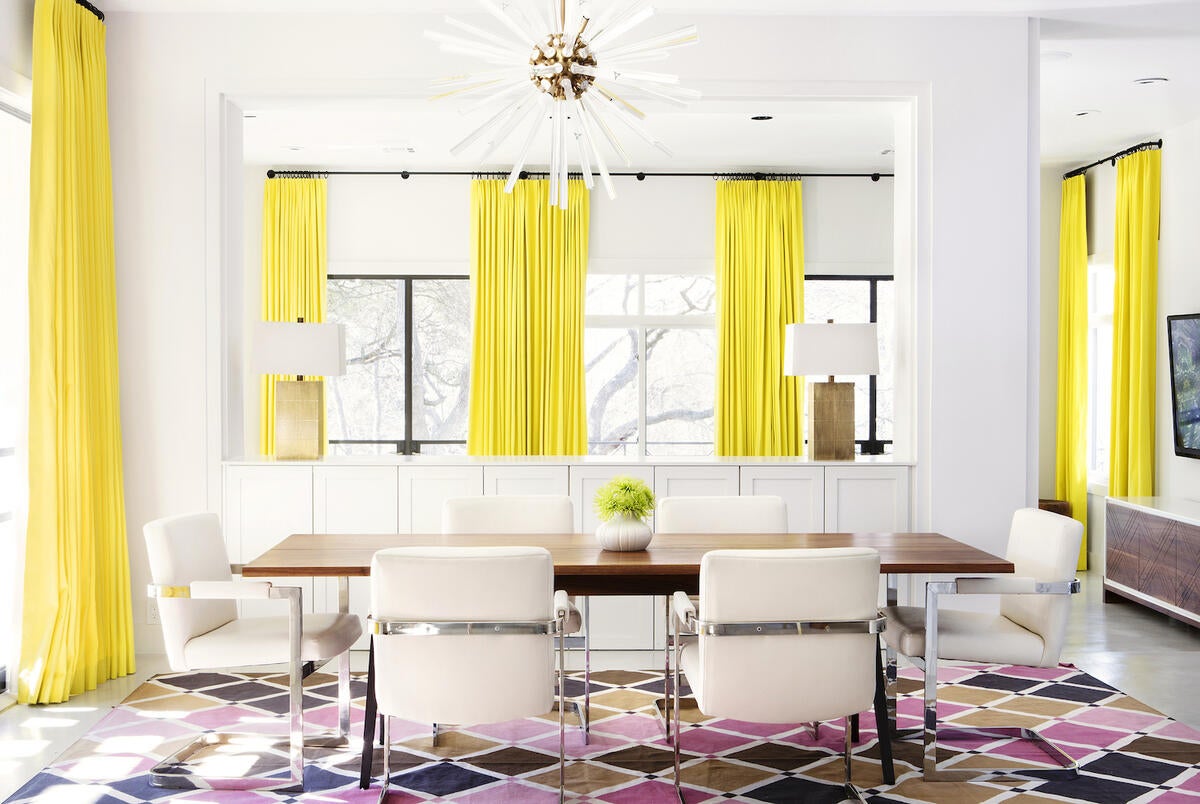 You mentioned doing all of the sourcing. How do you work with clients through that process?
That's also shifted in the past few years. In the early days, clients saw me all the time. When I was starting out, I felt like the more I saw them, the more they were taken care of. So it was like, "Do you like this one fabric? Do you like this one fabric?" And let me tell you, that doesn't work. The project would drag out forever.
Then we shifted to where they only see me minimally—at the first interview, where we get all the information about everything they need, and then when we come back and present. Truthfully, the second time they saw us, we were like, "Your house is designed." And then they would see me again at installation. And I feel like some people really loved that, especially working moms who didn't have time for all these meetings. But in the past few years, I've felt like people are back to being a little more involved. They want to peek behind the curtain—to say, "Before you run with this wild wallpaper, send me three to choose from." It's hard for me because I want to show them an entirely designed room, but I'm learning to be a little more flexible.
What does that mean for you?
If they want a little more involvement, I'm trying to let that happen, but still keep them out of the nitty-gritty. I want them to feel heard and involved, but they certainly don't know what's going on behind the scenes. And we really try to limit our time in their home. But I'm open more now to sending a message that's like, "Hey, I'm out and I saw this fabric. How do you feel about this on your sofa?" I feel like they like that level of inclusion throughout the process.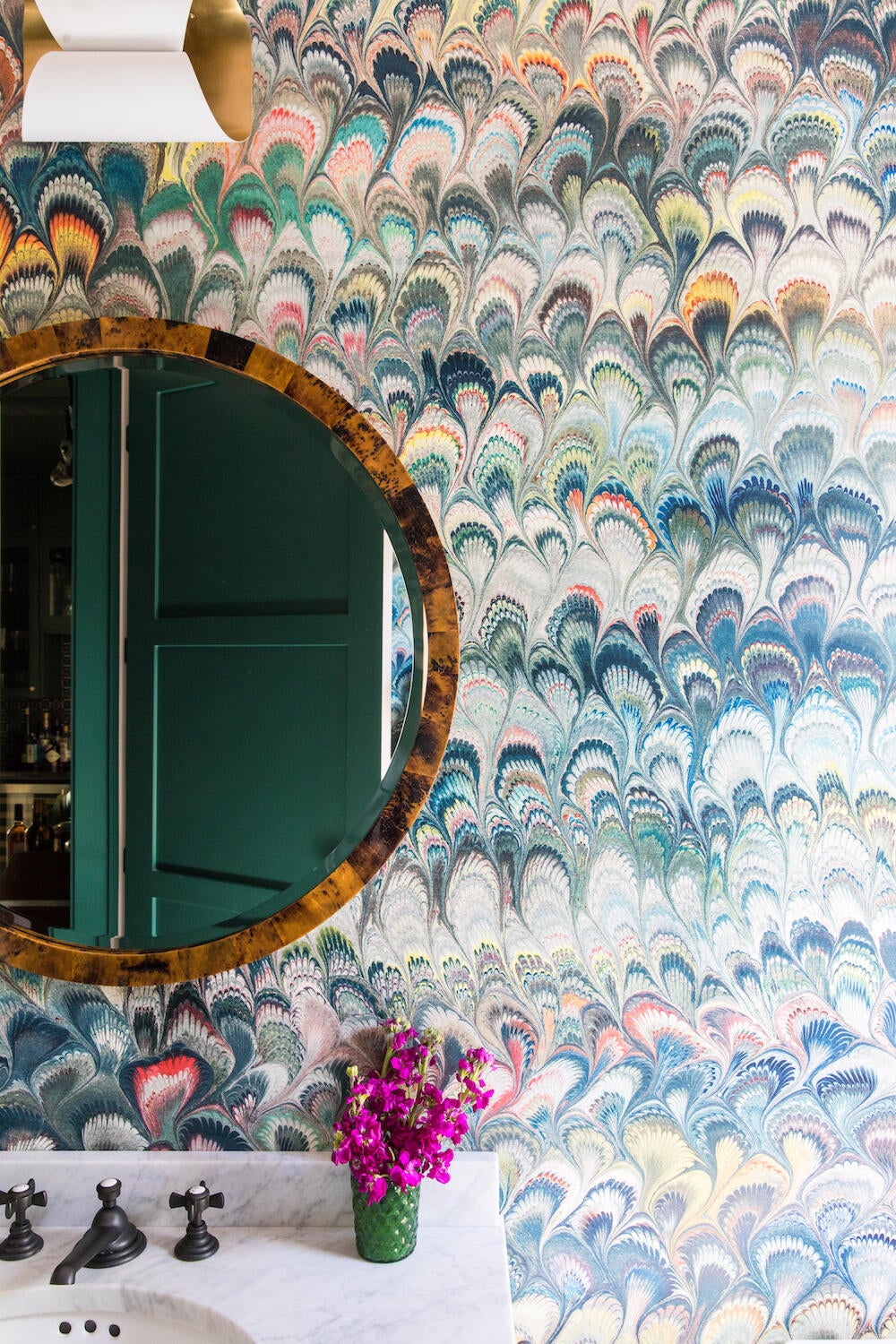 How have you approached billing for your work?
I've been through many strategies. At first, it was just hourly, especially when I was doing every job I could and starting to build a portfolio. I was basically working for free—no markup, giving everyone trade pricing. And I don't think there's anything wrong with that, but only to an extent. It was Tobi who snapped me out of that. She was like, "You're good. You've built enough of a portfolio and you need to start billing."
I think a lot of it is just keeping your finger on the pulse and talking openly with other designers. I switched to a flat fee, number one, because I hated billing hours. I never would do it, and then I would feel guilty. I would blame my lack of knowledge in the earlier days—like, "Well, if I'm looking for new vendors, that's not the client's fault. I just won't bill for any of this time." Or, "If I'm not decisive enough to find the right lamp, I'm not going to bill them for that." I would feel guilty sending people these big invoices for my time when, the truth is, I loved doing it. That's always been a hard thing to come to terms with in my own head: I love this, but I have to feed a family.
I charged a flat fee for years. But then something changed. I don't know if I'm alone in this, but I feel like people started getting sticker shock in the early days of Covid—like, "What do you mean it's going be that much to do the house?" They were all saying, "I'd be much more comfortable with hourly," where before, I think people loved knowing upfront so they could build the fees into their budget.
So where did you land?
Right now, it's kind of a mix. I have more hourly clients than I do flat fee. I think hourly gives the client a feeling of control, like, "I can just cut the project off any time." But I'm so conflicted about it: I feel like it's more of a guaranteed fleshed-out project when it's a flat fee because they've paid the bill and they want it finished. I always fear that toward the end of the project, as decision fatigue and financial fatigue set in, that they'll be like, "You know what? Just forget it, we'll do the art and accessories."
Any designer will tell you: We're always working. I mean, you're pulling inspiration everywhere you go—where you're eating, or traveling, or from what someone else is wearing. You're constantly filing things away, writing notes and taking pictures of things that will inspire projects. You're waking up in the middle of the night and filling the Notes app on your phone, and none of that is billable. It's just a constant, and it can drive you crazy. So when I actually sit down and open my computer or pull out their file and start my clock, it doesn't even feel like it's real. Like, "Oh, now I'm starting to bill?"
And yet here I am, trying to be more flexible with clients and their securities or insecurities. So if they really want to do hourly, we'll do it. I don't trust myself to actually record my hours 100 percent, but that's on me. That's my problem.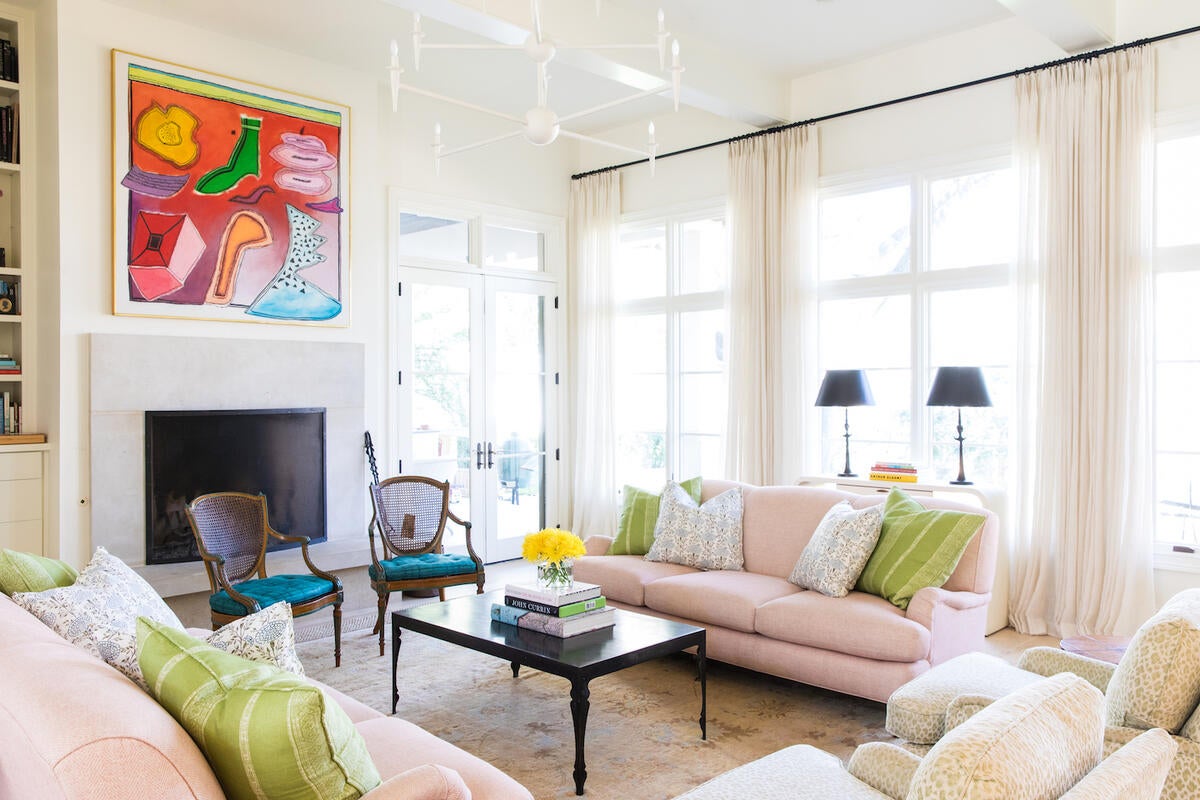 How do you talk about money with clients?
I've learned that you have [the talk] as soon as possible. I don't like any surprises, so I'll kind of bloat numbers. And I tell them that the price of that drapery is going to be like buying two cars—this is not a money-saving industry. I'm here to help you spend your money wisely and to value what you value. If you value gorgeous antique rugs, let's really put our money there. If you value hand-painted wallpaper, let's put your money there. But I'm not necessarily going to be saving you any money. And I think being really honest upfront breaks down a barrier because a lot of times clients will come to me and say, "I really love this rug I saw in a magazine," and I can say, "OK, that rug's going to be $100,000." And they're like, "Oh, my God." We all don't know what we don't know, myself included. So I've learned the hard way to be upfront.
I also approach it with humor: "Guys, this is going to sting, but let's just talk about what's important to us and where our values lie, and then we can decide where to save and where to really invest. I use the word "investment" instead of "expensive" because I think that's what they're looking for. Sometimes clients walk in, saying, "I don't have a budget in mind." But everyone has a budget once you get down to it. It's just about finding what they're comfortable with. We put together a mock budget with everything we think they need—the design hours or the design fee, construction, soft furnishings. And I think it's typically more than most people think it's going to be.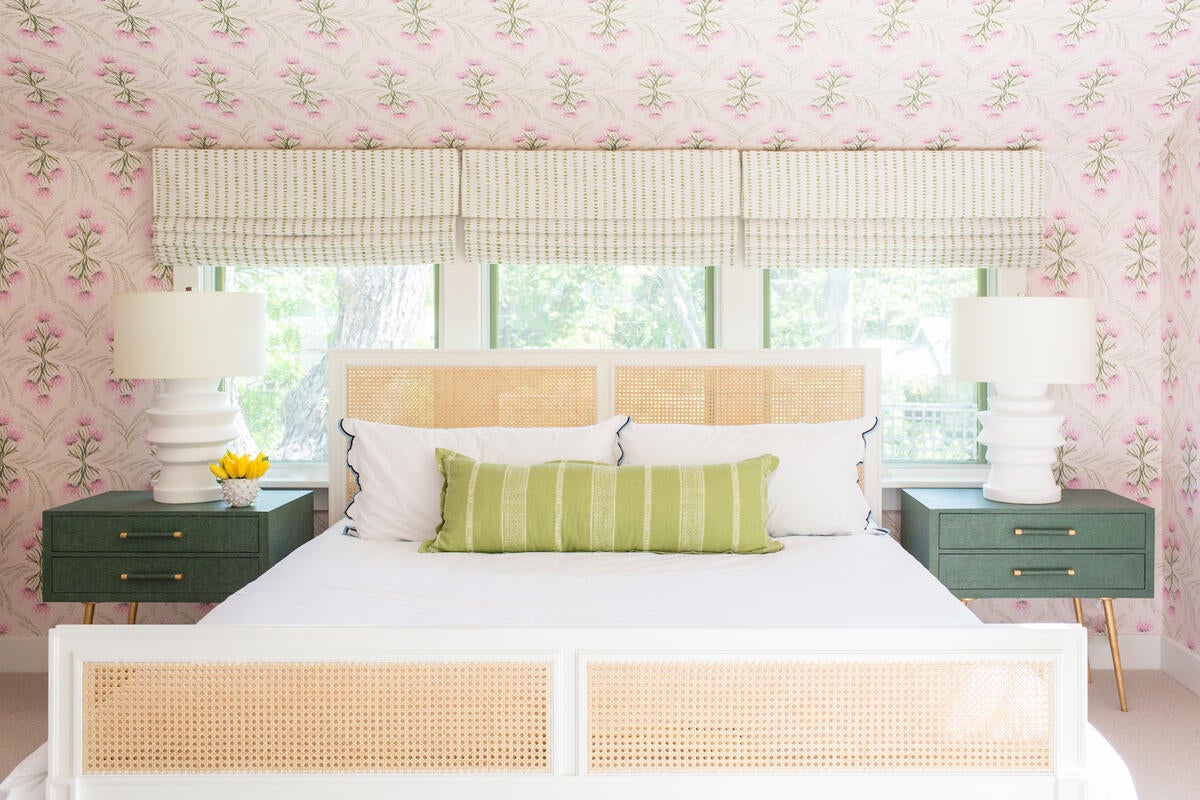 Can you tell me about the design scene in Austin?
Austin is bananas. Everyone from the coasts are moving here. So yeah, we're having like East Coast, West Coast clients. I'm all for growth. I'm not one of those people [saying]—
"Get out of my state."
Exactly. But the housing market is crazy. There's so much new construction, it's just sprawling. So it's good for us because we're getting these big projects. All the designers I know are super busy right now, which is great. There are so many different points of view creatively in town. If you move here, you can have your pick of whatever you want. I think there probably used to be an Austin look, but now there's so much outside influence.
Do you shop a lot locally?
We do often have to look to Houston and Dallas for [designer] resources, and I go to Los Angeles and New York a lot. But it's growing here, and there's a lot of room to grow. I'm always like, should I open a store? Should I open a showroom? I think every designer goes through that phase of wanting to do that.
When I was at High Point Market this fall, I asked manufacturers where some of their huge coffee tables were going, and they were all like, "Oh, it's all going to Texas." Does the size of the homes you're working on push you to decorate in a different way?
The neighborhoods in Austin are all very different. The neighborhood where I live is older, it's a lot of smaller, older homes, some with additions, and fewer new builds. But the neighborhoods that have more development, they're out in hill country—this gorgeous land. They have the space we just don't have. I mean, we're five minutes from downtown, which is what we want. But a lot of out-of-towners want that Texas space, and I don't blame them.
We're building sofas that are like 14 feet; those huge coffee tables; ceilings that are 30 feet high and a great room. You're buying not one, but two gigantic light fixtures to fill a great room. And they have outdoor space, so you're buying almost like three rooms' worth of outdoor furniture for one house—the dining area, the pool lounge area, the sitting area, two patios and an oversize kitchen, a fully equipped prep kitchen, a craft room—[all these] rooms that I'm not typically doing in more of the downtown central Austin area. It's fun and exciting to do both. We also do downtown high-rises—we just did one in The Austin Proper, the Kelly Wearstler hotel and residence. And that's been great to work on, so I feel like our breadth is really wide and each project is completely unique.
What does success look like for you?
My immediate thought has more to do with my family life than my career, but they're very intertwined. [Success looks like] being proud of my work and creating a business that supports a fun, curious, adventurous life with my family. We love to travel, we love to be together, we love to work on our own house. And as long as work continues to be inspiring and supportive of that, then that's success to me. That's where my priorities lie.
To learn more about Sarah Wittenbraker, visit her website or find her on Instagram.