Tobi Fairley has long been known for her interior design projects, her business boot camps, and her licensing deals (art with Soicher Marin, fabric with Duralee, hard goods Woodbridge Furniture). Now the certified life and health coach is expanding her consulting and coaching offerings to encompass challenges faced by creatives of all stripes. Here, she dishes on her career trajectory, and lessons learned, with EAL.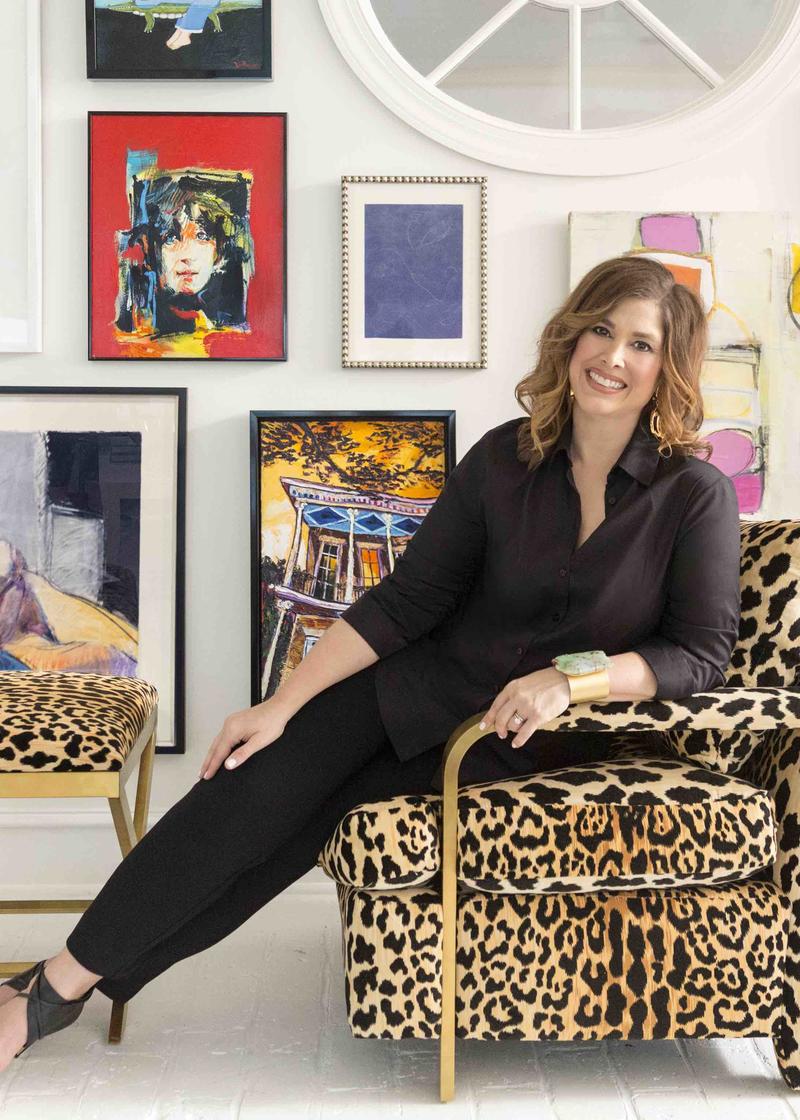 On Her Beginnings
I started my first consulting program, which was a high-end Mastermind group coaching other designers on how to improve their businesses, almost 10 years ago. That business evolved from my Design Camps that I started during the recession.
My original goal was to teach "camps" to consumers on how to decorate and design. But almost immediately, these events were filled with other designers wanting me to teach them how to design, but especially how to run their businesses, make more money, build a brand like mine and more. Since that time, I have worked with hundreds of designers and decorators through my Mastermind program, my very popular two-day course called Designer MBA, and also private coaching, and my clients have gotten amazing results.
But over that decade of coaching, I learned that no matter how good my business tools were, if the client wasn't aware or able to manage their mindset and thoughts that held them back, then they were unable to successfully implement my business tools and techniques. Their fears, doubts and other limiting beliefs held them back. So I decided to get certified in life coaching to tackle the biggest issue I was facing over and over with these creatives. And I also became certified in wellness and nutrition, because the second-biggest complaint besides confidence and mindset issues was burnout and lack of work-life balance leading to over-stressed, unhealthy creative female CEOs.
On Her Designer-Creative Split
About 85 percent of my clients are interior designers or decorators, and most others are in related creative fields like landscape architecture, photography, real estate, floral design and event planning. And my clients are almost exclusively women, and the majority of them are moms.
How Interior Design Helps
My own experience as a designer, and more importantly, as an entrepreneur and CEO, has had a huge impact on my consulting/coaching work. I am my own case study or guinea pig for over 19 years now, of what to do and what not to do. I have experienced everything from cash flow issues, to client and employee challenges, to navigating the changing landscape of design, to burnout (twice), and all the mindset challenges that go with running a company and putting yourself out there as a brand, a creative and a CEO.
I think the reason my coaching and business techniques really work for other designers and creatives is because I am in the trenches still, every week, with my own interior design firm. And I am figuring out what to do and exactly how to do it to maximize my profits and my success without losing my joy, missing out on all the important stuff with my family, or sacrificing myself and my health in the process.