They say many hands make light work, but for Brooklyn- and Guatemala City–based industrial and social designer Diego Olivero, the thousands of hands he collaborates with make meaningful work.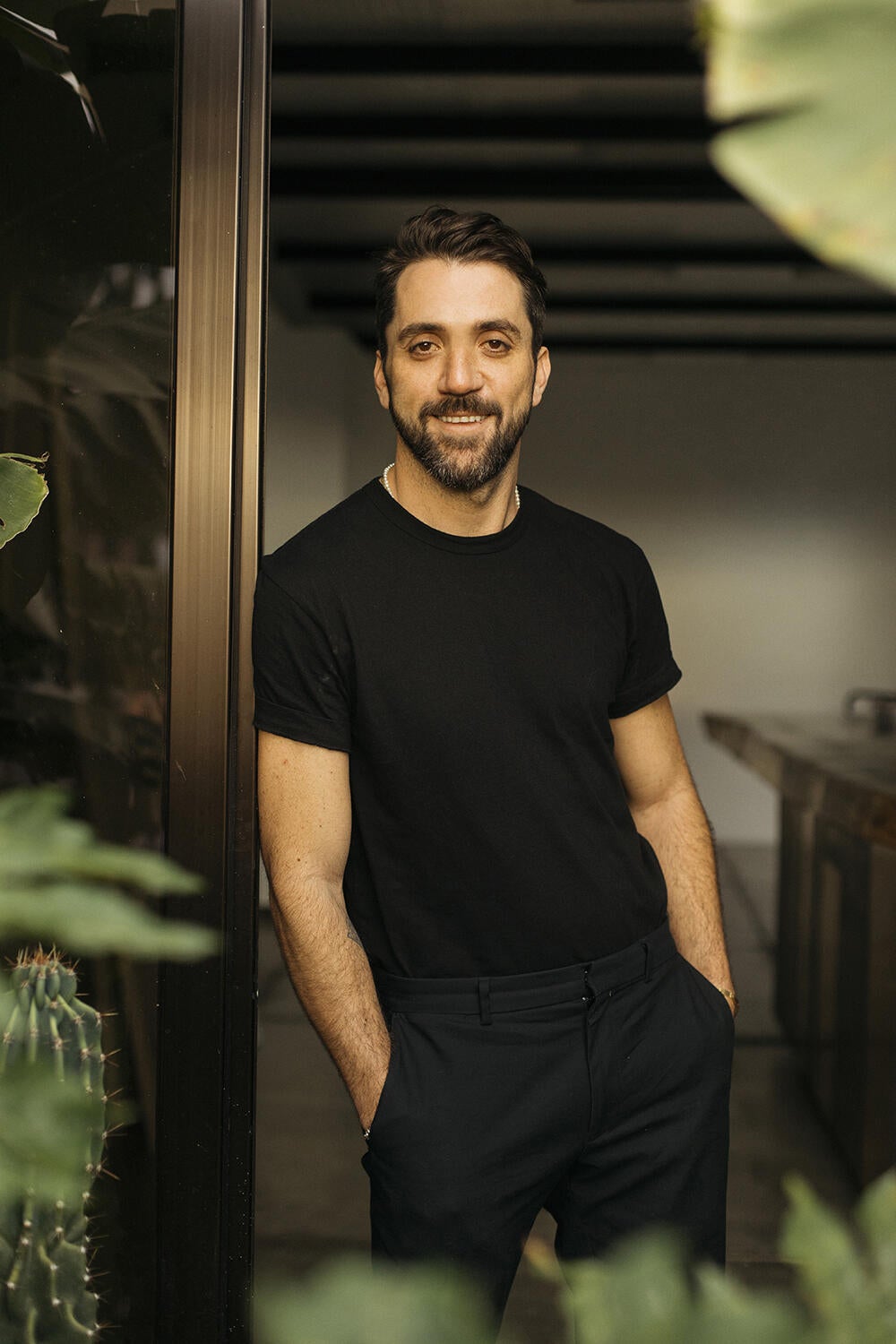 Olivero was born and raised in Guatemala in a family that valued art—his mother was a painter and many other family members further up the tree had creative careers, while others had collections of art and books that influenced him. "Art is in my DNA," he tells Business of Home. "When I was growing up, I was always around all types of materials and techniques, and I think that's where my passion for art and design [came from]." In his grandmother's library, Olivero's curiosity in the field was sparked when he came across a book on French industrial designer Philippe Starck.
But when Olivero set off to pursue a college degree, industrial design wasn't an option in Guatemala—at least not then. He began architecture school but couldn't shake his interest in product design. So in 2004, he transferred to The Art Institute of Fort Lauderdale for its dedicated industrial design program.
Olivero's Latin American roots had exposed him to a vast world of highly skilled artisans whose work reflected their heritage. From the very beginning, his intention was to bring those skills back to the community of makers in his home country. "The idea was to go back and work with artisans to bring a different point of view on traditional craft," he says. "[I wanted to know] how we could innovate existing techniques, processes and designs to become a bridge for artisans by raising their voices and creating collaboration."
After completing his degree, Olivero returned to Guatemala, founding his eponymous design studio and co-founding Meso Goods, another socially driven Guatemalan design brand, in 2010. His early collaborations resulted in a small collection of textiles that he made into pillows and lampshades and sold at a Guatemala City trade show, which catapulted the brand on to the radar of American retailers. From there, the business grew, both in geographical footprint and gravity of mission. "We saw this great opportunity to do trade shows all over the world," he says. "So we went to New York, Tokyo, bringing artisan goods with a different design aesthetic. Then we partnered with NGOs from the U.S. and from Guatemala that wanted to develop sustainable income for artisans that have no access to the market."
Courtesy of Diego Olivero Studio
What started with Guatemalan nonprofit Zero Hunger in 2013 has expanded to a network of roughly 3,000 makers worldwide across Mexico, Guatemala, Peru, Honduras, India, Madagascar, the Philippines and Zimbabwe, all under Olivero's direction and market connectivity. While his studio offers a range of services—including creative direction, product and interior design—Olivero's core business operates on his creative imaginings in collaboration with the talent and tradition of artisans. "The mission is to preserve the traditional techniques," he says. "When there's no market access, there's no innovation, no income. Our idea was: How can we design for a modern aesthetic that appeals to the international customer?"
That aesthetic is reflected in hand-hewn ceramics, textiles, furnishings, rugs, lighting and accessories with a raw-yet-refined style that emphasizes artful lines, natural materials and balanced color palettes. Take the Hilana chair, available through Meso Goods: Shaggy spreads of hand-woven wool bring a relaxed earthiness to an otherwise contemporary seat. "​​It's a co-creation process, because the experts in that field are the artists," says Olivero. "They're the ones that know how to make this product come to life. And it has been passed from generation to generation. I learn from the artists, and together we redesign to push the boundaries of what we can do."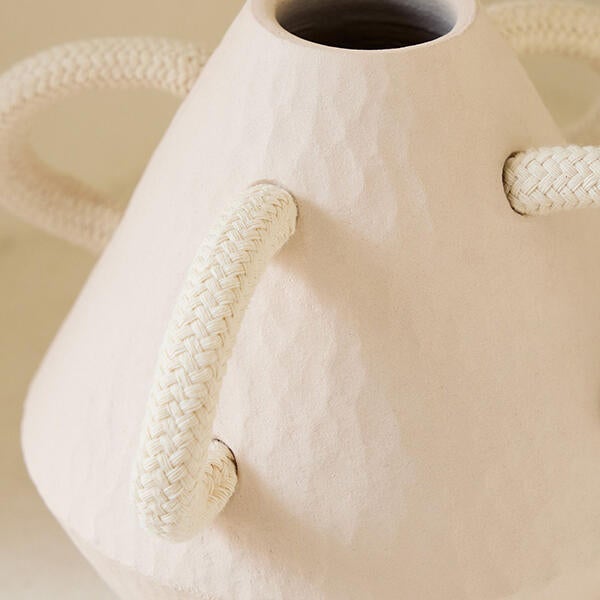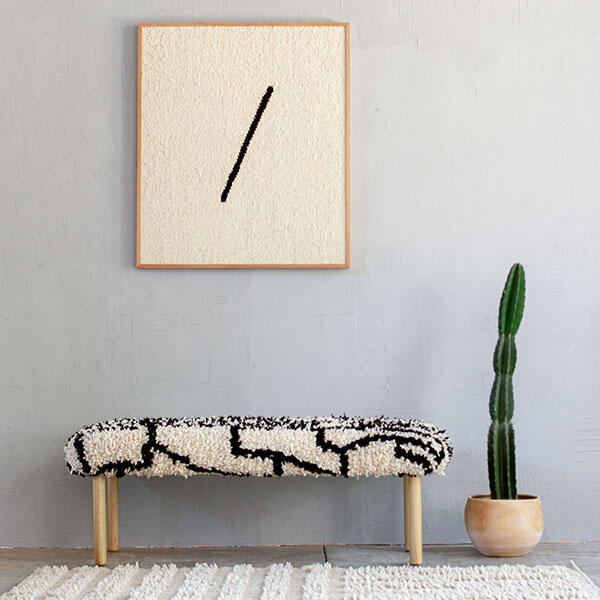 Beginning in 2019, Olivero began a partnership with West Elm in which his artisan partners produced capsule collections, from the Waves rugs, a vibrant cobalt series of floorcoverings, to the Andino Series, Peruvian ceramic vessels that incorporate a surprise element of rope as their handles. While the formal partnership concluded in the fall of 2022, much of the decor is still available for purchase through West Elm.
Olivero plans to continue the pursuit of social impact work by connecting slow-craft artisans to the spending power of commercial markets, all while maintaining a strong sense of respect for the people and places that produce the goods. "It's really about preserving the craft," says Olivero. "Color palettes, trends, patterns, they all play an important role, but the traditional craftsmanship is already there, and it's super beautiful."
If you want to learn more about Diego Olivero, visit his website or Instagram.
Homepage image: The Hilana chair designed by Diego Olivero is produced in partnership with weavers in Momostenango, Guatemala that create each piece in a pedal loom using hand-spun wool before the chair is fabricated in San Juan | Roberto Mendez