Update, October 28, 2022: In the months since this article was published, Interior Define has faced a wave of consumer complaints about failure to deliver furniture items and lapses in communication. In response to an inquiry about these issues, the company provided the following statement to Business of Home:
"We have long prided ourselves on our ability to avoid some of the supply chain woes experienced by many. In the latter half of this year, we have encountered some unexpected headwinds that have had a direct impact on our customer experience. We believe in our product and our people and will continue working around the clock to bring answers and solutions to our customers and earn their trust back."
Stay tuned for further updates as we continue to look into the matter.

A direct-to-consumer furniture seller opening stores? Check. Seen it.
That DTC retailer expanding its assortment and moving into larger physical locations? Check. Been there, done that.
A furniture retailer not getting tripped up by supply chain and inventory problems? Wait, that's something we haven't seen much of before.
Being a custom-order upholstered furniture retailer has turned out to be the secret sauce of Interior Define's recent success and ongoing expansion into physical retailing. Since it carries no inventory of finished goods and caters to a customer who understands the time constraints of special-order upholstered products, the 8-year-old company has shrewdly stayed out of the line of fire when it comes to managing inventory logistics.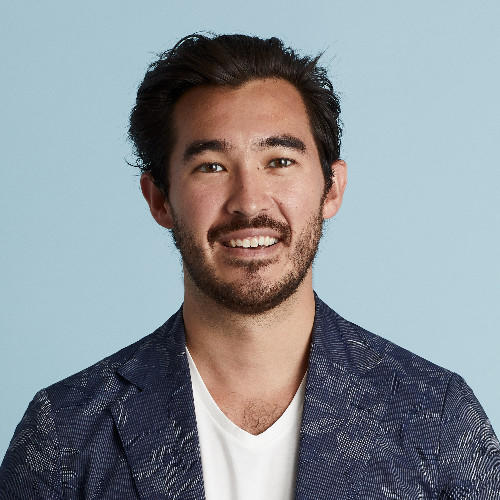 Courtesy of Interior Define
While the company is exploring domestic manufacturing, it currently sources from factories in China and Vietnam. Given its build-to-order model, the brand hasn't suffered from the shortages wrought by the pandemic, or the more recent excesses many furniture sellers are experiencing. "All of our furniture is made-to-order, so our customers are used to long lead times," Andrew Neelon, vice president of growth for Interior Define, tells Business of Home. "Supply chain delays have been an issue in terms of longer lead times but have not created an over-inventoried situation for us given our business model."
As the executive in charge of growth, Neelon has certainly had his hands full recently. Interior Define launched in 2014 as an online-only seller of custom upholstery. Company founder Rob Royer, who left the company in 2020, opened the brand's first test store in Chicago a few years later, then gradually expanded. "It was always a no-brainer that this category needed stores," says Neelon, explaining that while the final purchase might not take place in the physical location, the brand quickly realized that shoppers needed to see the product in person before placing their order.
By 2020, the company had stores in eight major metropolitan areas, all modestly sized at around 2,500 square feet. Even as the pandemic hit, limiting in-store activity throughout the entire home sector, Interior Define continued to expand, building to 14 locations by the end of the 2021. With this expansion came larger footprints—some of the new outposts doubled in size, to an average of 5,500 square feet. Newer stores, including Minneapolis and Baltimore locations opening this month, have enough space to house work areas where shoppers can sit around a table and compare fabrics, wood finishes and other upholstery components.
This year, the number of Interior Define stores is expected to double again, to at least 30 (and possibly as many as 33 locations, depending on leases and store build-outs). That total could be even higher, although Neelon cautions that "we're not opening stores just to chase a number." Larger-format stores, potentially as big as 10,000 square feet, are another option, though nothing has been confirmed yet.
Courtesy of Interior Define
No matter the size, the brand's stores have popped up in high-profile shopping areas. "We believe you fish where the fish are," says Neelon. A recently opened store in the Dallas market, for instance, is in the home furnishings–centric Knox-Henderson neighborhood, not far from retailers like RH, Crate & Barrel and Pottery Barn. Similarly, the Brooklyn store is in trendy, expensive Williamsburg—in other words, where the "fish" are.
Interior Define has continued to work on its e-commerce presence while using online order algorithms to map out its next physical locations. According to Neelon, tracking how much business is done online versus in-store has become largely meaningless given the omnichannel nature of the purchasing process. Instead, opening a physical store boosts sales in that community across the board. "We do know that as our store numbers grow, so too does our e-commerce business," he says. "When we add a store to a market, our business explodes."
Interior Define further enhanced its omnichannel capabilities by launching its first print catalog this spring, layering the direct-mailed lookbook on top of its social media advertising and promotional activities. Considered in aggregate, all these changes have contributed to what Neelon says was double-digit growth in May, even as some of the bigger, publicly traded retailers were reporting slowdowns. "The new stores are doing shockingly well—we're surprised at how well they are doing," says Neelon. As a private company—it has taken venture capital funding from several backers, including Pritzker Group, Listen Ventures, Breakout Capital, Fifth Wall and Peterson Ventures—Interior Define does not release its financial results.
Down the road, Neelon says there's no master plan to go public or cash out. For the time being, growth seems to be the way the company, true to its name, defines itself.
Homepage photo: The larger footprint of new Interior Define stores allow for spacious workstations | Courtesy of Interior Define
____________
Warren Shoulberg is the former editor in chief for several leading B2B publications. He has been a guest lecturer at the Columbia University Graduate School of Business; received honors from the International Furnishings and Design Association and the Fashion Institute of Technology; and been cited by The Wall Street Journal, The New York Times, The Washington Post, CNN and other media as a leading industry expert. His Retail Watch columns offer deep industry insights on major markets and product categories.