Once you're in the door, there's plenty of advice floating around about style, project management, budget and all the rest—but how do you actually get the job in the first place? We're asking designers to peel back the curtain and walk us through how they landed a project, step-by-step. This week, Virginia-based designer Janie Molster reveals how she landed a megawatt client in truly hush-hush fashion.
Give me the backstory on this project. How did you meet the client?
We received a call in early 2012 from someone identifying herself as Dawn. She declined to leave her last name, email, or any information about why she was calling, and my team cautioned that the caller was likely a telemarketer. At the end of the following week, my desk clean except for the one lone Post-it, I returned Dawn's call.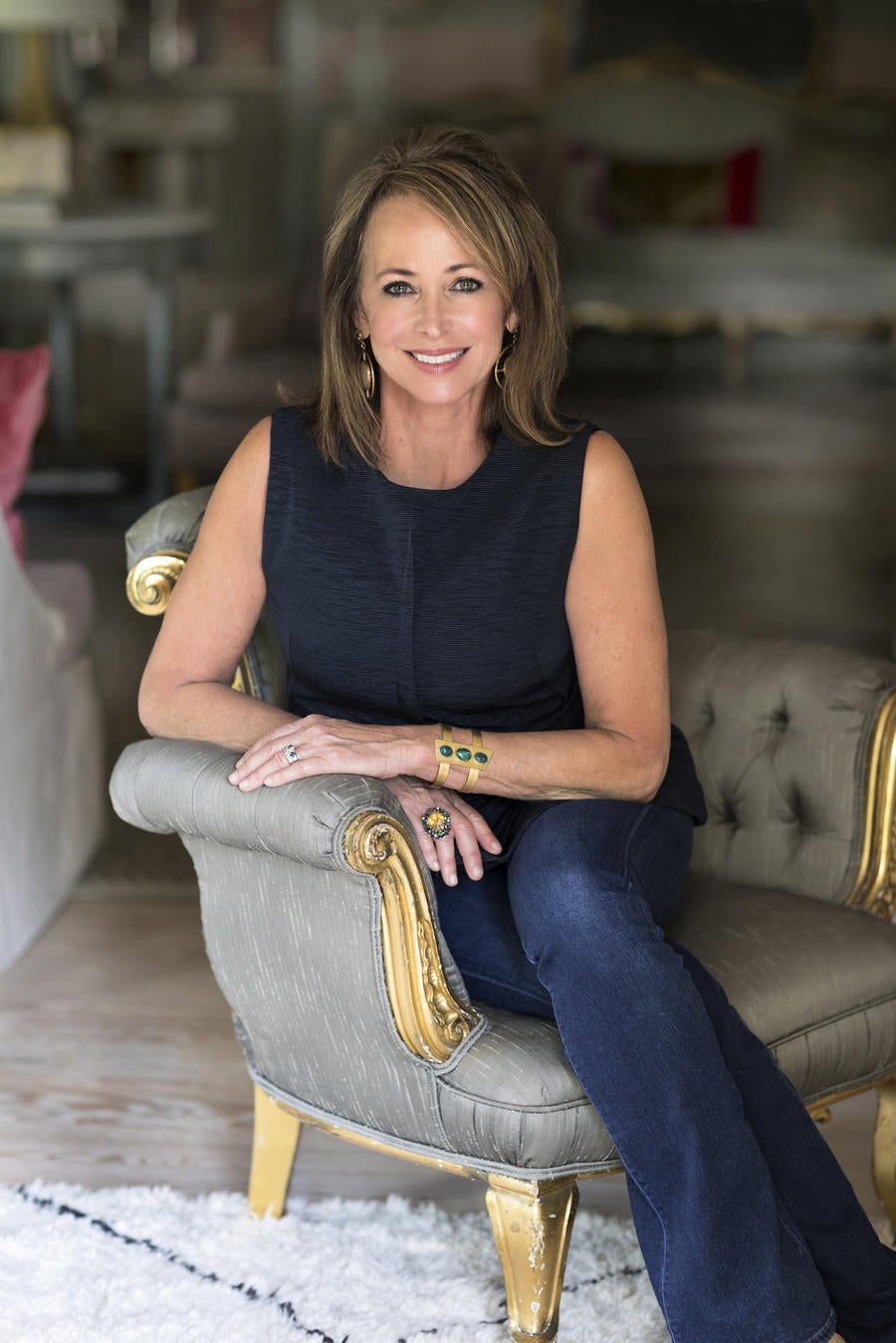 Courtesy of Janie Molster
You're pretty kind to return a telemarketer's call.
As it turned out, she was hardly a telemarketer! Dawn works for the founder of an iconic tech company, she was calling about a potential design project involving a winery his family had just purchased in an undisclosed location. [It would become Early Mountain Vineyards.] They had visited one of our past projects, The Clifton Inn near Charlottesville, Virginia, and hoped to assemble an all-local team on their new venture.
What was the initial meeting like?
They described our first meeting as a simple meet-and-greet and assured us that no preparation was needed. On the way to our car, I haphazardly collected a random group of some favorite samples lying near my desk, including fabrics, wallcovering and flooring materials. After Googling our destination, I realized we were heading to a beautiful estate on the Potomac.
No pressure, then. How'd it go?
Dawn welcomed us at the impressive gates and seemed greatly relieved when we pulled out a large canvas tote of samples. She said the morning had not gone well with the designers who had come through before us, and the team was frustrated. My anxiety level heightened. As every designer knows, preparation is confidence, and we were not at all prepared to offer anything valuable for a mystery winery with a mystery scope of work! I remember meeting a group of underwhelmed people and taking my seat at the round table in the solarium. I began to field questions and an hour later we were back in our car, relieved to be done but knowing I had most likely blown a potentially nice project. My coworker assured me that I had talked for much of our hourlong visit, but I couldn't remember a thing I said.
Active listening with a client is really no different than active listening with a friend or a family member. Take your own preconceived ideas out of the equation.
Janie Molster
Did the client ever say what they reacted to from that presentation?
The client's recollection of our first meeting was that she felt like I heard her. That is, I listened and then reflected back on her thoughts in such a way that she became confident that her goals could be realized. Active listening with a client is really no different than active listening with a friend or a family member. Take your own preconceived ideas out of the equation, be open to their ideas, and present them back in a way that is thorough, within the guidelines of being appropriate, feasible to execute, and hopefully fabulous.
A couple of specifics that I remember is that she wanted visitors to walk into the winery and have a sense of place more in line with the welcoming feeling one might have when entering a personal home. In addition, the winery should reflect its geographical roots in central Virginia, not Napa or the South of France, etc. We pride ourselves on active listening with our clients, especially in the discovery process. It's so rewarding to hear when it works.
What an incredible story. How do you typically pitch clients?
Not that way! Typically, we have a lot of time on the front end to get to know them. We'll have an initial meeting, which is very casual, about their dreams and hopes for their project and where they'd like to see it end up. We also do a deep dive into the discovery of their own personal taste.

What did you wear to the initial meeting?
I don't remember, but I almost always wear dresses. I rarely wear pants. I'm just sort of a dress girl, and I have dresses for construction sites, dresses for field visits, and dresses for initial consultation meetings. I typically have on heels. (For a construction site, probably a wedge or a block heel, not stilettos!) That is sort of who I am and how I roll. So I'm pretty confident I had a dress on. It's my comfort zone.
What do you bring with you?
Well, we rarely record our meetings, but I bring—as I say it—another brain. I always bring a coworker, because I do think we all take input in a different way, and when we go back to review our notes, we brainstorm and inevitably, they've picked up on something that I missed. So I always like to have another person there; they take copious notes by hand.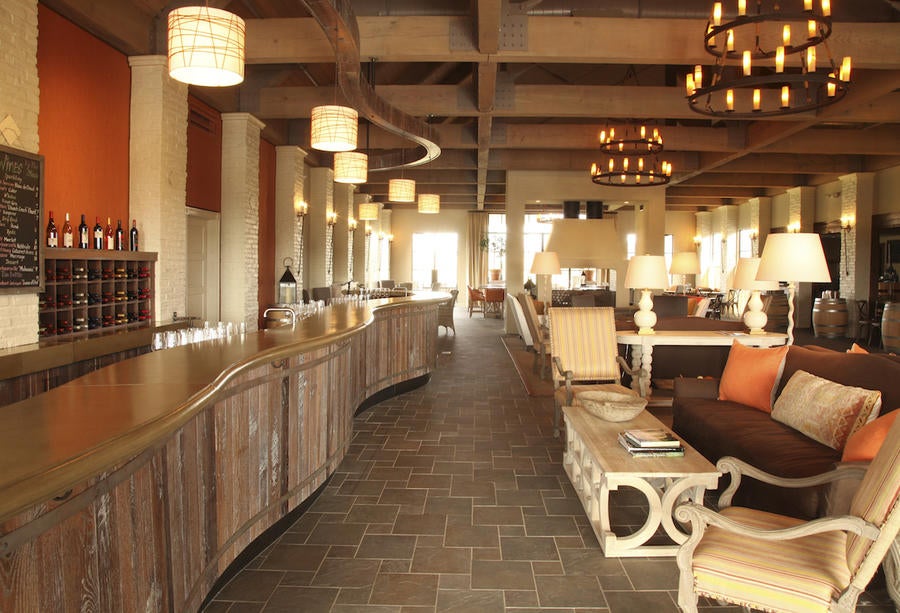 Courtesy of Janie Molster
How much research did you do before that first meeting? Do you ever check clients out in advance online—or on Insta?
When they give us an address, we do. We figure out where the house is, if there's an airport nearby, what the travel schedule would be like, if it's in a location where we actually already have a system in place to receive furniture, and maybe have some trade connections in place in the area.

I'll also figure out who on our team might be a good fit to partner with me on the consult. Sometimes my team will come back to me and say, "I found this property. It's out on a large slough of land. It looks beautiful." Or, "Here, I've found her Facebook. I think they have three children." So, sometimes we will do that. But other times it's better to go in blind.
How do you differentiate yourself from other designers clients may be considering?
Well, you rarely know who you're in competition with, so it's hard to differentiate yourself. I have been doing this a long time, for more than 20 years, so I feel very confident that what they're getting with me is experience.

At the end of the meeting, I'll often say, "I would love to end up working together, but if for some reason we don't, I have a list of other fabulous designers I'd love to refer to you. Whomever you [hire], I would encourage you to call their references, especially references of a like-minded project, something that's similar in scope to yours."
Very helpful. How do you follow up with clients after that first meeting?
I review meeting notes and pictures with whatever designer or project manager came with me and brainstorm. On second look, we may see things that didn't occur to us when we were in the space. We type them all up in bullet points and email them, and say, "This is what we see as priorities and what we think your scope of work should encompass."
Tell me how you approach pricing, and how you explain it.
We are fee-based, so we don't charge hourly. We charge a percentage attached to the
bottom of every invoice of the goods sold through our business. Some designers do a
cost plus 30, an hourly. Some do whatever plus 40 percent.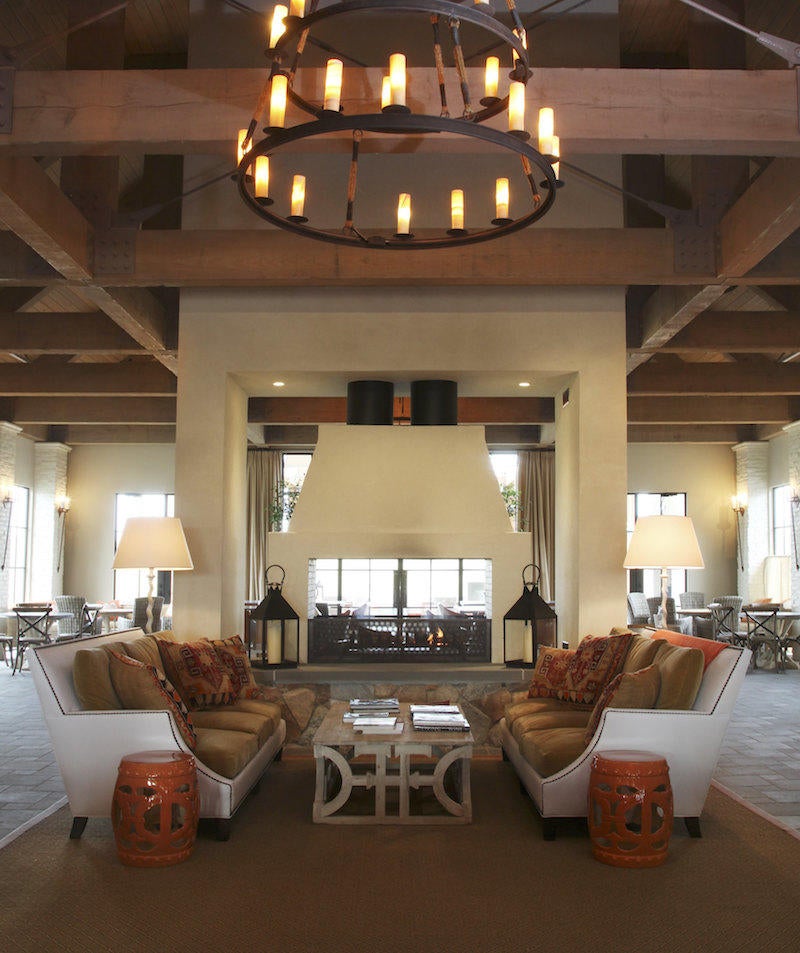 Courtesy of Janie Molster
Several years ago, we tracked the hourly versus the fee-based work, and based on what we were charging, it was neck and neck. But our clients loved the fee-based because they never got a bill at the end of a 12-week stretch for X amount of hours that they really don't remember having with you.
Right, it avoids confusion.
They thought a phone call was 30 minutes, not 90. And they thought their meeting with architects was two hours instead of four hours. This way, they know where they stand at all times, and it just made for cleaner and easier client relations.

What was your greatest takeaway from this project?
The owners of Early Mountain Vineyards have very much a team approach. And they invited everyone from this project—from the winemakers and the trades doing maintenance on the grounds, to the electricians who were hanging lighting and us—to test new samples of stemware to see which glasses we liked. Everyone's opinion was honored and given air time.
What I've learned from it was the beauty of collaboration and treating every person on the project as a partner. They treated us that way and got a lot from us, but they did it in a way that built us up, rather than working us, you know? They let us in.